The Best DNA Test for 2023
Curious about where you came from? If you're uncertain about your kin or ancestry, you can always run a DNA test to find out.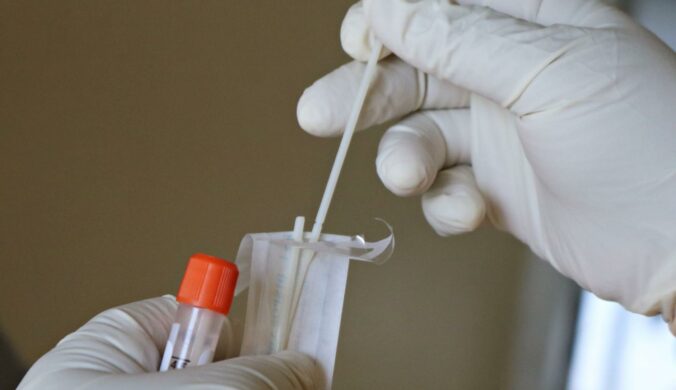 Ranging from curiosity to necessity, there are various reasons why you would want to perform a DNA test. The problem, however, is that the consequences of this test are widespread and the results might come with their own disadvantages. Therefore, if you have to perform this test, it is only right that you do it the correct way.
There are a lot of DNA home test kits to choose from, and this makes the test easier with a cheek swab or a saliva sample. But making sure that you get your answers with the money you've spent is why we undertook this review.
Choosing between multiple options can be frustrating enough, but not getting the results you paid and waited for is even worse. So, we sought out the best DNA test options and we made sure to consider all of their features so that you can pick the exact type that fits into your search. We also examined the privacy policies, accuracy, and wait time of our recommended options. You can be confident that all of your concerns have been addressed and that only the best options have been presented to you.
How We Picked
Accuracy

The whole point of getting a DNA test is to achieve accuracy in your searches. If this condition cannot be met, then everything is a futile endeavor. Therefore, we made sure that our picks were trusted for their accuracy.

Breadth of Information Tested

How much information the DNA test uses to perform and how much it can provide are another basis we used to test the effectiveness of our picks.

Ease of Test Process

We did not want to provide test options that were complicated. The options that were recommended were those that were simple and straightforward.

Cost-Effectiveness

We considered how much you might be willing to pay for the truth and came to the conclusion that the best price was in the middle between quality and affordability.
Our Top Picks
Our Top Pick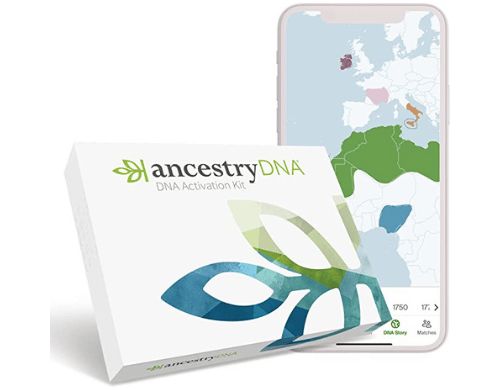 An accurate and interactive test that enables you to learn a more complete story about yourself.
To learn more about your family's genetic history, follow the simple steps on the kit. After activating your DNA kit online and returning, you'll be able to see your results online in around six to eight weeks, along with a more precise ethnicity estimate that contains more geographic detail and in-depth historical insights connecting you to places all over the world.

Explore the one-of-a-kind, interactive history of your family tree, from your origins in more than 1,500 regions to the living relatives with whom you share the strongest links.
The entirety of your family tree will be accounted for, with no limitations existing because of a person's gender.
Our Runner-Up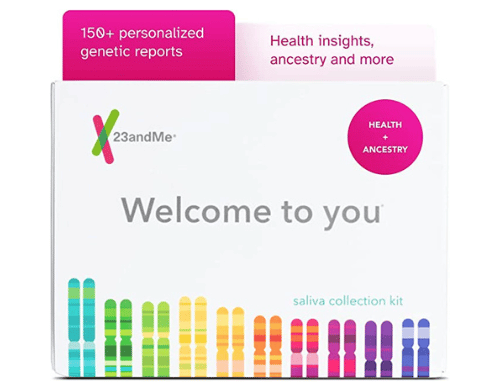 23 pairs of chromosomes - one unique you.
The test generates individualized health reports that use scientifically supported data to show how your DNA can increase your risk of getting specific diseases. As well as revealing whether or not you are a carrier for genetic variants connected to specific inherited health disorders, 23andMe's wellness reports can also shed light on how your DNA correlates to your way of life.

Insights into your genetic makeup and the means to better manage your health are provided. Along with full access to the Ancestry + Traits Service and FDA-approved results.
A test that provides you with a more comprehensive view of your health based on your genetic information.
Most Cost-Effective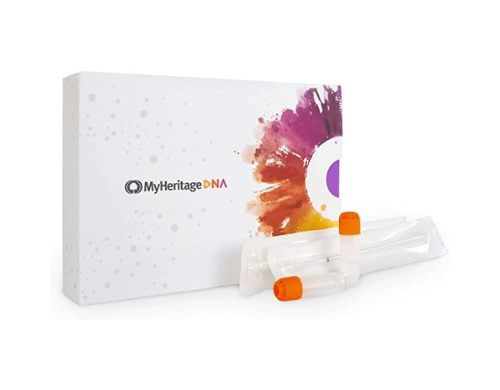 Uncover your ethnic origins and find new relatives.
This test's detailed results disclose your family's migration routes through the years, going back through 42 different ethnic groups and 2,114 different areas. It also includes the most advanced security and privacy features available today, and it does so at a reasonable cost. The data you submit is also encrypted and yours to do with as you please.

The DNA matching technology in this test will show you how closely related you are based on the amount of shared genetic material you have with your matches.
A massive international database enables DNA-based family tree matching across the globe.
Everything We Recommend
Our Top Pick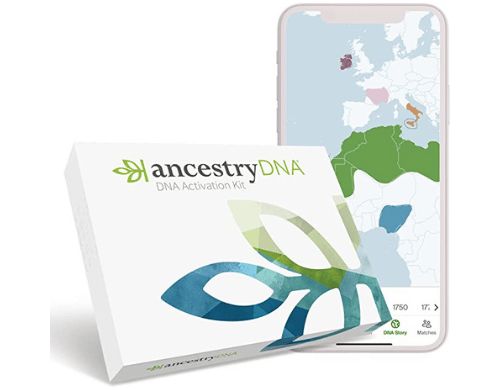 An accurate and interactive test that enables you to learn a more complete story about yourself.
$99.00
Our Runner-Up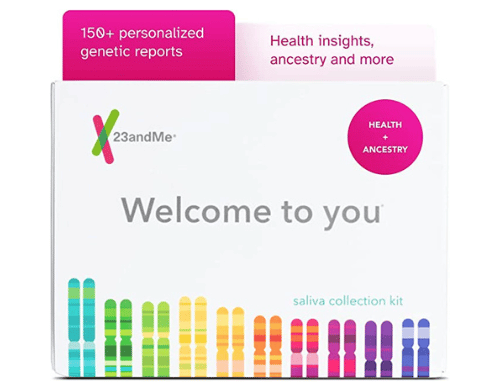 23 pairs of chromosomes - one unique you.
$169.00
Most Cost-Effective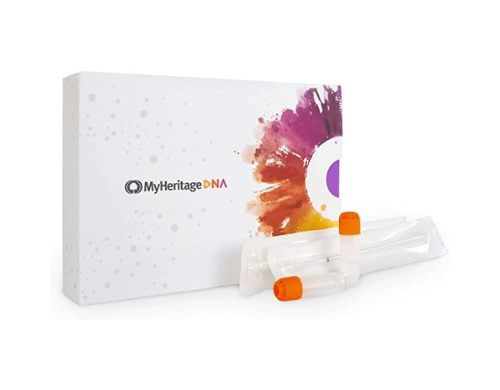 Uncover your ethnic origins and find new relatives.
$89.00 ($7.42 / Count)
Who This Is For
DNA tests can be performed for several reasons. However, the tests we reviewed were for those whose primary focus is related to matters of ancestry or health. Ancestral DNA testing refers to the analysis of your DNA that may disclose your lineage and may lead to the identification of living relatives you may not have been aware of before. In the medical aspect, the tests can also be used to find out about medical conditions.
What Can DNA Tests Tell You?
A DNA test is a diagnostic method that can identify mutations in your genes, chromosomes, or proteins by analyzing your genetic material. These mutations have the potential to either point to the presence of a hereditary illness or to rule one out. DNA testing can also tell you how likely you are to develop a disease or to pass on a genetic problem to future generations. In addition, the results include estimations of your genetic ethnicity as well as possible DNA matches (if you have chosen to see your matches and be listed as a match), and your genetic ethnicity, if you have chosen to see your matches and be listed as a match.
Are DNA Tests Accurate?
When it comes to DNA testing, the results depend on various factors, one of which is the technology used to perform the test. With the application of the right technology, the level of accuracy will be incredibly high when it comes to reading each of the hundreds of thousands of sites (or markers) in your DNA. Thanks to the technological advancements that have been made in recent years, DNA testing currently has an accuracy rate that is higher than 99 percent for each marker that is tested.
Why You Should Trust Us
DNA testing depends on accuracy, and we didn't want to randomly provide you with tests that would not satisfy your various curiosities. Therefore, we started off by dividing our tests into two groups: those that worked and those that did not. After eliminating the large percentage of those that did not work, we went on to review the tests with very high customer reviews and then ran our evaluation of their various features, after which we arrived at a conclusion and chose our picks based on their capabilities.
How We Picked
Accuracy of Tests
The accuracy of mtDNA and Y-DNA testing may be relied on for dozens of generations, but autosomal DNA tests lose some of their precision with each generation. The type of test you choose influences the accuracy of the results you get. However, our recommended DNA tests are all quite equal and consistent in terms of the accuracy of their DNA test results.
Breath of Information Covered
The DNA tests we examined had the capability of revealing information beyond one's lineage or their heritage. We tested their capacity to analyze health-related concerns and also made sure that the results of the test were extensive so that you will be satisfied and get the answers you are searching for.
Limits of Analysis
Apart from the individual limitations of the various DNA tests, there are general limitations and answers that cannot be provided with the analysis performed using a DNA test.
First of all, DNA tests can never prove a relationship accurately. This is because, even while biological parents and full siblings share a significant amount of DNA, there are always multiple ways to be linked to another person. Therefore, the greater the distance between you and someone, the more ways in which you can be related to them.
Secondly, when used for health cases, the test cannot accurately predict whether a person will exhibit signs of an illness, how severe those symptoms will be, or if the condition will worsen over time.
Ease of Test Process
Although the vast majority of DNA testing kits are quite straightforward to use, we found that most people prefer cheek swabs since they are easier and less burdensome to collect than saliva samples. Fortunately, our picks were also quite simple to use.
Speed of Test Process
We thought of the fact that people who take a DNA test will be waiting anxiously for the results. That's why we went with the diagnostics that clearly state when a patient may expect to get their results, how soon, and with what method they will get them.
Price vs. Quality
In order to arrive at an accurate estimate of the expense of the examination, we examined the quality of the data that was supplied to us by the numerous alternatives and then chose the options that provided the best quality at a great cost that could meet everyone's budget.
Privacy of Test Results
It is strongly recommended that you thoroughly understand the DNA test provider's privacy policy prior to purchasing the test kit. This is essential for you to make sure that you are content with how your data will be maintained and utilized in the future. For instance, some labs may keep your physical DNA samples for an unlimited amount of time unless you make an explicit request that they are discarded, whilst other labs may destroy them immediately after they have been used. We, therefore, made sure to examine the recommended test kit's privacy policies and point them out so that you can make your choice based on your knowledge.
Testing Type
DNA tests come in various forms and are designed to provide varying levels of outcomes. You can use a DNA test to learn more about your genealogy and family history in a variety of ways.
An autosomal DNA test is the best option for identifying a large number of living ancestors since it compares DNA from males and females and only checks 22 of the 23 pairs of chromosomes. This test can only be used to identify distant relatives up to the third or fourth generation because it changes with each generation.
mtDNA, on the other hand, examines the small mitochondrial strands in each cell. These mitochondria are passed down through the female lineage and thus shared by men. Because of its slow rate of change, it may be programmed to travel considerably back in time. It provides information on your maternal ancestors as well as distant relatives and can help you find long-lost relatives by determining your geographic, racial, or genus-level ancestry.
Conversely, because only males have a Y chromosome, Y-DNA testing is solely focused on data from this chromosome. Y-DNA testing, like mtDNA testing, can be used to prove descent from a common ancestor or validate kinship, although it is limited to the paternal line. This also means that a Y-DNA test can only be administered by a man, albeit a woman may have a male relative administer the test and discuss the results with her.
Care and Maintenance
Privacy warning
After you have gotten your DNA test kit, think twice before spitting into the tube and mailing a sample for testing since you will be giving them your whole genetic makeup. If you provide the firm with your genetic data, they will also have access to your parents', grandparents', and any other ancestors you may have, as well as any future children and grandkids. As a result, you should begin by carefully reading the company's privacy agreement. Examine the particular permissions the company is providing itself to use your DNA data if your opt-out rights are preserved after you submit your sample, and whether you can request that the company erase your DNA data from its files.
If you're simply getting an ancestry test, you might want to reconsider if some of the terminologies make you uneasy. If your family has a history of genetic disease, it may also be helpful to find out if you or your children have any potentially harmful genes. But it is only ethical to inquire if your family is okay with you testing and analyzing their DNA, as the impacts will span out beyond the present.
Be aware in advance of the limits of DNA testing results
The psychological, interpersonal, and economic consequences of knowing one's genetic make-up are key sources of worry. The outcomes may elicit a wide range of feelings, including rage, despair, worry, and guilt. However, knowing the limits of a DNA test can help prepare you for the outcome of the results.
Because the results of a genetic test can reveal information about other family members in addition to the one being tested, it can also cause family conflict. Another source of concern is the possibility of manifestly unjust discrimination based on a person's genes in areas such as employment or insurance.
However, genetic testing can only reveal so much about a disease history in a family. A diagnostic test cannot always predict whether a person will develop symptoms of an illness, how severe those symptoms will be, or whether the ailment will deteriorate over time. Another serious problem is the lack of appropriate treatment options for many inherited diseases, even when discovered.
How to send off samples
In order to have your DNA analyzed, the lab will require that you send them a sample of your DNA. Each DNA testing kit comes with a mailing address and instructions. Generally, there are three different methods by which your DNA samples can be delivered to the lab. You can send in your samples using the envelope that has been provided by the kit. You also have the option of sending samples via regular mail with a regular envelope, or you can choose a fast courier service such as FedEx or UPS.