The Best Dishwasher for 2023
Eliminate the need for scrubbing dishes by investing in a dependable dishwasher.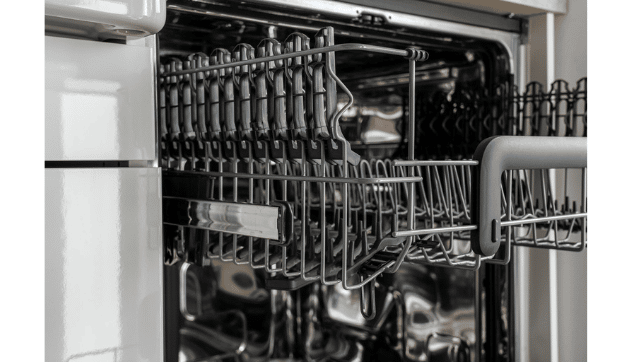 It's time to give your kitchen the touch-up it rightly deserves. There are a lot of appliances you might want to get or upgrade — stoves, microwaves, cookers, you name it. But we're here to make it easier for you by giving you information on one of the most overlooked but necessary appliances — the dishwater.
Besides the apparent fact that dishwashers free up your hands for other chores, these nifty appliances are also great if you want to save the time and energy you would've spent doing the dishes. They also help save water and put you at considerably less risk of physical harm than hand-washing (say goodbye to glass cups slipping out of your hands or cuts from runaway knives).
However, the wide variety of dishwasher options and brands might be overwhelming for you to choose from, so we have compiled this list to make the choice easier for you.
How We Picked
Power/Speed

The speed and power of a dishwasher determine how many wash cycles and options the machine can offer.


Ease of Set-Up

Adjustable racks, designated baskets, third shelves, and so on are essential features that make loading a dishwasher easier and less strenuous for you.


Eco-Friendly

Taking care of the climate is more important now than ever, so we made sure to pick machines with energy- and water-saving features.


Cost-Effectiveness

Hand-washing may be free, but time is one resource that never comes back after it's gone. We reviewed the most durable dishwashers to save time without costing you an arm and a leg.

Our Top Picks
This extremely quiet dishwasher gets a huge thumbs-up across the board. This dishwasher is well-known for its low noise level, good looks, and great features that make it the number one choice for you.


High adjustability and thorough wash cycles. The KitchenAid KDFM404KPS may be a bit pricey, but it is perfect if you're looking for a machine with multiple wash options.


It will efficiently wash and dry your dishes for just half the price of other dishwashers. This dishwasher is user-friendly, offers all the fundamentals of a good dishwasher, and is unbelievably quiet for its price.
Everything We Recommend
Best Pick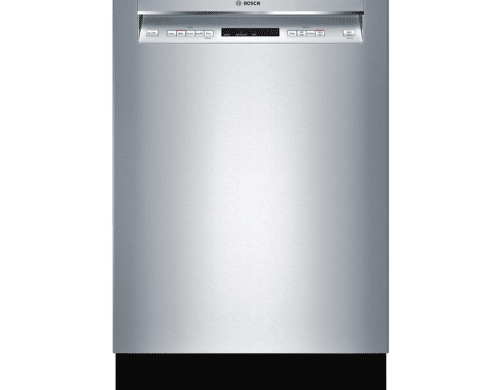 Runner Up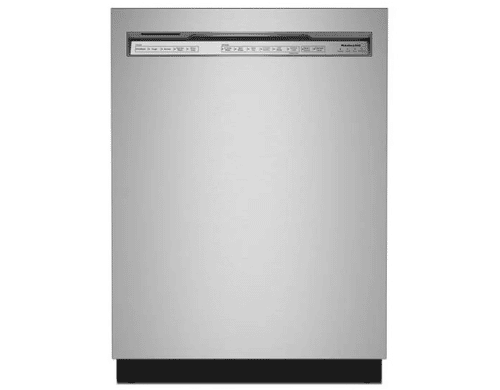 Most Cost-Effective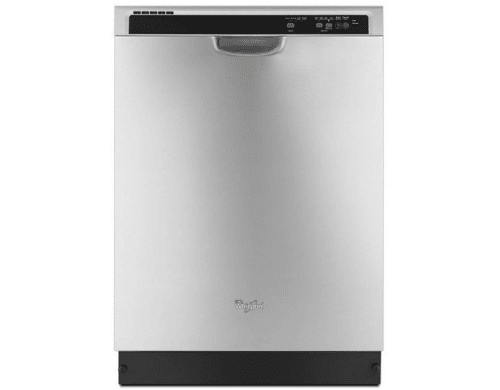 Who This Is For
These dishwashers are for anyone who wants to save time spent washing dishes and is looking for a quality machine.
Are dishwashers worth it?
Dishwashers are convenient kitchen appliances, especially if you have a big family or host parties from time to time. They are also excellent for office settings because we all know that no one wants to hand-wash office plates. The machines do not just save time, but they are also a more hygienic way to clean up dishes. Most dishwashers have built-in features that help kill bacteria and germs, such as heated wash and sanitizer cycles.
Dishwashers add a form of versatility to your routine. With the delayed start feature in most of them, you can easily schedule your dishes to wash while you're asleep or at work, and the machine will get it done and turn off automatically after the cycle. Sponges used in hand washing can also cause microdamage to your dishes, eventually reducing their lifespan. But with dishwashers, this damage is avoided because streams of water and soap clean your utensils.
On a personal note, dishwashers save your hands from the damage done by dishwashing chemicals. These machines are worth it.
Are dishwashers safe for the environment?
Contrary to popular belief, dishwashers are pretty eco-friendly. Most dishwashers have an Energy Star certification, a certification only given after a machine has fulfilled the stringent energy- and water-saving standards of the US Environmental Protection Agency.
A study has proven that dishwashers are more carbon-neutral, with hand-washing generating over 113kg more greenhouse gasses annually than a dishwasher.
Does using a dishwasher use less water than hand-washing?
Yes, it does. A Sustainability Assessment survey found that to hand-wash one plate takes about 60.9 ounces of water, while a dishwasher will use 4.4 ounces. This means that cleaning a load of 10 dishes will take about 44 ounces for a dishwasher but a whopping 609 ounces with handwashing!
Why You Should Trust Us
Most online dishwasher reviews provide a brief overview of the machines without delving into how their features and offers can benefit you. This is why we didn't just get the best dishwashers with the most advanced features. Instead, we reviewed each machine based on crucial factors like ease of setup, affordability, energy efficiency, and power (cycle options).
How We Picked
Dishwashers are a very common kitchen appliance that almost every home owns. That also means that there is an abundance of options available.
We helped narrow down the search by considering the speed of each machine because it determines the variety of wash cycles and options it offers. This subsequently affects the machine's cleaning efficiency and quality.
We made sure to review the internal capacity of each unit, the types of dispensers it has, and other additional features the machine might have come with, as they would all impact your washing and how large your washing loads can be. We also looked into the noise levels of each dishwasher because no one wants something that sounds like a tractor in their kitchen.
We compared built-in and portable dishwashers. We also noted the size of the unit, material used, design, and ease of set-up. Finally, we ensured every machine had a quality proportional to the price and outstanding energy ratings.
Care and Maintenance
After getting a dishwasher, caring for and maintaining it is the key to making it last long despite regular use. Here are some tips for cleaning dishwashers:
Proper installation: Most dishwashers are simple to install if you follow the accompanying manual carefully. However, even before buying, you need to check the dimensions of your preferred machine to be sure it can fit into your kitchen space. Also, setting up a dishwasher typically involves electrical wiring experience, so you might want to get a professional to handle the installation if you don't have any experience.
Monthly cleaning: To maintain the efficiency and durability of your machine, you should clean your dishwasher at least once a month.
Cleaning the filter: Not all dishwashers have a filtration system, but those that have need to have their filters cleaned out regularly for optimal cleaning. You need to remove the filter from time to time and clean out food debris and particles that might have got stuck to the sieve.
Cleaning the door and spray arms: The spinning spray arms in a dishwasher are necessary for spraying water to clean dishes. Cleaning them monthly is necessary, and if there is a buildup in the water holes, you should remove the arms and unclog the holes. Instructions on how to do this would be in your product manual.
You should also clean the inside of the machine to prevent the buildup of grime.
Unclogging the drain: At the bottom of your dishwasher is a drain for water and dirt. When this drain is clogged, there is a high chance that your dishes will not be as clean as they usually are after a wash. While unclogging a drain, turn off the power and follow the manual's instructions.
Using the suitable detergent: There are three major types of detergents that you can use with a dishwasher, each one with its pros and cons that you should carefully consider before making a choice. Some instruction manuals indicate the best type of detergent to use with the machine. Below are the types of detergents available —
Dishwashing powder: This is the cheapest option that looks just like laundry powder. It can be tricky to use because it is easy to pour too much or too little detergent in the dispenser while washing.
Dishwashing gel: This is a bit more costly than the powder detergent and poses the same problems but reduced.
Dishwashing tablets: This is dishwashing gel or powder in a compact, brick form. It can also contain additives like bactericides and rinse-aids to improve your cleaning. They are a popular option because they come pre-measured, so you don't risk using too much detergent while cleaning. However, they are much more expensive than the others.