The Best Desktop Computer for 2023
We've lined up the best desktop computers for everyday use as well as powerful ones for tasks like editing or gaming.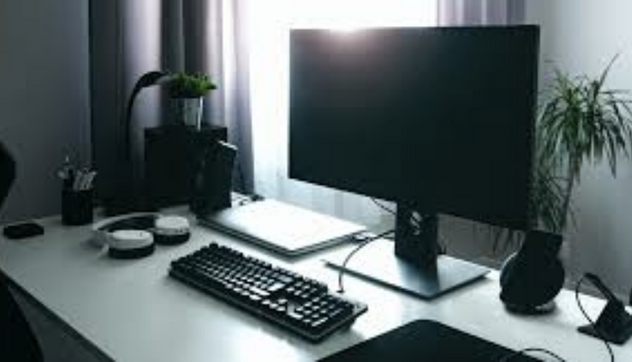 While laptop computers have grown in popularity over the years, desktop computers remain indispensable both at home and at the workplace. They provide more memory and storage, together with improved CPUs and graphics cards. For quicker boot times, easier file access, and more dependable storage, many desktop models come with both SSDs and conventional hard disk drives. Additionally, you can get a high-quality desktop for cheaper than a high-end or even mid-range laptop.
It can be challenging to evaluate your options with so many manufacturers and a vast array of parts and components. Whether you need a powerful system for content creation or a less expensive system for projects and education, we offer recommendations for systems that will match your budget.
How We Picked
OS and Updated Processing

Windows OS is more user-friendly than Mac OS in terms of ease of use and versatility. We examined the number of core chips to determine the multitasking ability of each computer.

Storage and Memory

The majority of desktops utilize the higher-capacity memory modules of the solid-state drives (SSDs) and the system memory (RAM) of 8 GB or 16 GB or higher to accommodate different users' needs.

Storage, RAM, and Size of Screen

The hard drive or solid-state drive of every desktop computer determines the storage memory. Also, the screen size of every desktop varies, and preferences vary with different users, including gamers, workers, and students.

Cost-Effectiveness

Getting great value for your money is crucial for everyone. As a result, our list has something for everyone in varying price ranges, as no one wants to spend beyond their budget.
Who This Is For
The products advertised here are for people who need a system or setup with more power and more features than a regular laptop.
Should I buy a desktop computer?
Buying a desktop computer for your house is a smart decision for several reasons. They are versatile, to start with. They can store large files, and high-quality graphic games can be played with ease. Additionally, desktops can be modified to meet the demands of each user, as each household member can have their own personal profile on them. The ideal option would be to acquire a NAS to create your own network drive that everyone on your Wi-Fi can access or to attach some storage to your router (if it supports that). They can also be directly connected to your network and left on to carry out a range of "smart device" duties while consuming relatively little power while inactive. You may improve your computer's performance by purchasing a better graphics card and adding more RAM and storage.
Additionally, since desktop PCs don't use batteries, you may use them for extended periods of time before needing to plug them in and recharge. Desktop PCs are great for remote learning or homeschooling settings. They can be used for word processing during the school day and for entertainment and gaming after school.
There are also all-in-one computers, which are stylish machines with their components housed behind the display. They take up less desk space and are easier to move and set up because fewer wires need to be connected. They are more expensive and more difficult to upgrade than standard desktop PCs, though.
Are desktop computers good for gaming?
The top gaming PCs are able to run the most resource-intensive and graphically demanding video games, and they do so in the biggest, most beautiful form factor. Despite the fact that these devices have many advantages, they often have the most expensive price tags in the PC market. Despite hefty expenditures, owning a powerful gaming system has several benefits.  These pricey devices enable you to play games at ultra-high resolutions and lightning-fast frame rates, as well as manage graphic creation, animation, and 4K movie streaming on your TV.
Can I get Windows on a desktop computer?
Yes, you can install Windows on your desktop, to put it simply. You'll need the following:
Start with Windows installation media (a DVD or ISO).
A USB flash drive with at least 5 GB of available space. (Make sure there are no important files on this drive before formatting it.)
The Windows computer you'll use to format the USB flash drive (technician PC).
A computer on which you'll install Windows (the destination PC).
STEP 1: Format the drive and set the primary partition as active
Connect the USB flash drive to your "technician PC."

Open Disk Management: Right-click on Start and choose Disk Management.

Format the partition: Right-click the USB drive partition and choose Format. Select the FAT32 file system to be able to boot either BIOS-based or UEFI-based PCs.

Set the partition as active: Right-click the USB drive partition and click Mark Partition as Active.
STEP 2: Copy Windows Setup to the USB flash drive
Use File Explorer to copy and paste the entire contents of the Windows product DVD or ISO to the USB flash drive.
STEP 3: Install Windows to the destination PC
Connect a new PC to the USB flash drive.

Press the Esc, F10, or F12 keys to access the boot device selection menu after turning on the computer. Choose the setting that causes the computer to boot from the USB disk.

Once the Windows setup starts, follow the instructions, then take out the USB flash drive.
If your image exceeds the allowed file size, copy everything to the USB device except the Windows image file, then break the file into smaller pieces and transfer the smaller ones to the USB drive. If you name the file "install.swm," the Windows Setup automatically installs from this file.
Why You Should Trust Us
At National Today, our editors, writers, and contributors evaluate goods and services in the real world. To offer our readers dependable, objective reporting, we have assembled teams of professionals with decades of expertise in several industries.
How We Picked
OS
We opted for Windows-based devices rather than a Mac, which has embedded components that can't be removed at home and is more difficult to upgrade and customize than laptops.
Updated Processors
Your computer's overall performance and speed are determined by its strong CPU. You should aim for a PC with a 10th-generation Intel Core i3 or AMD Ryzen 3 CPU as a minimum. If you're a gamer or a creative professional, you should ideally have a desktop computer with an Intel Core i5 or i7 CPU from the 11th generation. 
Storage/Memory
Most people's preferences will determine whether they use a hard disk (HDD) or a solid-state drive (SSD). Because they have moving components, hard drives are slower and more prone to malfunction, but they also provide more storage for the money. SSDs may be more expensive, but they are often a better option due to their speed and dependability.
RAM
You should get a computer with at least 4 GB of RAM, but 8 GB is ideal. By doing this, you can make sure that your computer can handle everything from web browsing to 4K video to light pictures and video editing. 16 GB of RAM is preferable for serious gamers, streamers, and creative workers.
Size of Screen/Display Quality
It's convenient to have a touch-enabled display that supports in-plane switching (IPS) to increase viewing angles. No matter the size of the panel, give careful consideration to the screen resolution. A screen with a 4K or even 5K resolution is breathtaking, especially one that is 27 inches or greater, but these resolutions frequently come with a hefty price tag. As a result, you might want to go for a screen with a native resolution of full HD or 1080p and invest your money in upgrading other components.
Audio Quality
Mini PCs and desktop towers can only play audio through external speakers or headphones. You'll need to spend more money to get some if you don't already have any. For example, the Microsoft Surface Studio 2 boasts two speakers that enable Dolby Sounds technology to create rich, detailed audio.
Connectivity
We sought solutions with more than six USB ports, as well as numerous other connectivity options, including at least two HDMI ports and multiple display ports, except the incredibly tiny options like the Mac Mini. We searched for towers with at least 8GB of RAM and adjustable processing power up to much more than that, as well as at least 256GB of storage.
Available Programs
A top desktop computer should have pre-installed programs such as word processors, game programs, spreadsheets, database systems, graphics programs, web browsers, and more.
Price vs Quality
When compared to laptops, a desktop computer has a better performance-to-price ratio, which is one of its key advantages. Unless you are editing full-length feature films or engaging in intense tasks like crypto mining, you shouldn't spend more than $4,000 on a desktop.
Warranty
The majority of desktop manufacturers provide one-year parts and labor warranties, with extensions of up to five years available for a fee. Check your credit-card account benefits guide first, though, as your issuer may provide accident coverage for a limited time after you purchase a new device and may even extend the manufacturer's warranty.
Long-Lasting
You should get a desktop computer that is repairable, extensible, and/or upgradeable if you want it to last you more than a few years. You will be able to access the hard disk/SSD, GPU, RAM, and optical drive by opening the tower's case.
Care and maintenance
Check in advance if the programs you wish to use are compatible with the computer
It is preferable to get in touch with the app developer to inquire about operating system support. Users of Windows can download the Windows 10 Reservation App and use it to test the readiness of their system. The compatibility center should be your next port of call if the Reservation app does not indicate the status of your application. Enter the name of the program or device and hit Search after the compatibility center page has loaded. Look through the resulting list; you should notice a green checkmark or a red X to indicate compatibility.
How to set up
Unwrap your computer and all of its components. Do not plug in any existing connections, wires, or human interface devices yet.

Connect the monitor's cable to your computer.

Connect your keyboard and mouse to the computer's back.

Use the USB or audio port on your computer to connect any speakers, headphones, or microphones.

The power cable for your monitor should be plugged into the power port on the back of the device, and the wall socket should be plugged into an unplugged surge-protecting power strip.

Connect a network cable between the network port on your computer and a port that is open on your router or a network wall outlet. Skip this step if you plan to use wireless networking.

The computer's power cable should be plugged into the power port and the surge protector (this should be plugged into the wall and, if necessary, turned on).

To turn on your monitor, press the "Power" button.

As your computer guides you through the setup of its operating system and software as well as its registration process, follow the instructions on the screen.
Setting up storage and backup options
Copying a file from one location to another, such as from a hard drive to a detachable USB flash drive, can serve as a backup strategy. But the type of backup you should employ depends on what you require in terms of redundancy, security, and access. Use software that allows you to pick and select the files you wish to save if you only need to save a specific set of data. To be secure, regularly back up entire folders to guarantee that recently updated or generated data using Windows 10 and 11 can be backed up to OneDrive and Microsoft's online backup and synchronization service. backed up at a later time.
There is a ton of free software available, including a built-in function of Windows, to handle this for you. Using Windows 10 and 11, files can be backed up to OneDrive and Microsoft's online backup and synchronization service.
Connecting to WiFi, BlueTooth, and printers
The simplest way to connect external devices (in this case, a printer) to your computer is by using a USB cable. Depending on the computer model, it includes two or four regular USB ports that can accommodate USB 2.0 and USB 1.1 devices. Connect the USB cable for the printer to the computer's USB port to connect it to the device. When a device is recognized, the operating system will make a sound to indicate that. A computer can also add Wi-Fi by connecting a tiny little dongle to a USB port, just like you can add Bluetooth to a computer by plugging a tiny little Bluetooth dongle into its USB port.