Best Dash Cam for 2023
With these best dash cams, you'll never miss a moment of action on the road!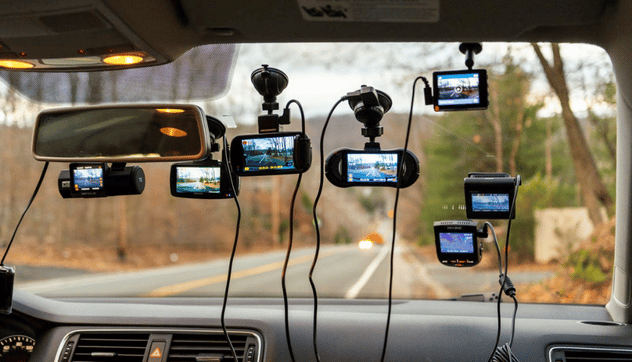 The best thing about dash cams is the ability to automatically record the events that are happening around you as you drive. Dash cams are relatively small and can be easily mounted either on the rear or front windshield of your vehicle.
These compact media devices have the unique ability to film and store everything that happens behind and ahead of you on the road. The ability to capture any happenings makes them useful for monitoring traffic situations, recording accidents to ease your insurance claims, catching criminals using your car as a getaway vehicle, or simply for entertainment.
If you're interested in owning one of these devices, we have selected the best dash cams in the market that offer the best features at reasonable prices.
How We Picked
Video and Audio Quality

Any good video capturing device should be able to produce crisp video and clear audio outputs. With the amazing output quality of our selected dash cams, you will never be left wanting.

Field of View

How wide of a view can a dash cam cover? This question is what makes a lot of users feel conflicted about obtaining this device. That fear is eliminated with our top picks because they have a wide enough view to capture what you need and more.

Storage

Remember when we had to delete practically recent media items to make room for something new? Thankfully those days are far behind us as modern dash cams have ample amount of space to store all your important video footage.

Cost-Effectiveness

The price of additional safety measures shouldn't have your pockets running on empty. With our suggested dash cams, you get all your money's worth at reasonable costs and varying price ranges depending on your budget.
Our Top Picks
Best Pick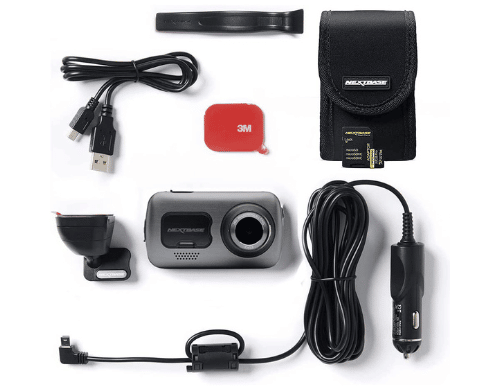 Everything you could ever want or need in a dash cam, packaged in a cutting-edge media device.
This dependable dash cam provides crystal clear quality as well as advanced features.
The Nextbase 622GW dash cam deserves the top spot on this list thanks to its unbeatable features. Although this device is expensive, we guarantee more than worthy features that you simply cannot find in its counterparts. This compact device records in 4K HD quality with advanced image stabilization. It takes safety a step further by enabling precise location and emergency SOS services. To top it off you can control all this using only your voice with the help of Alexa.
Runner Up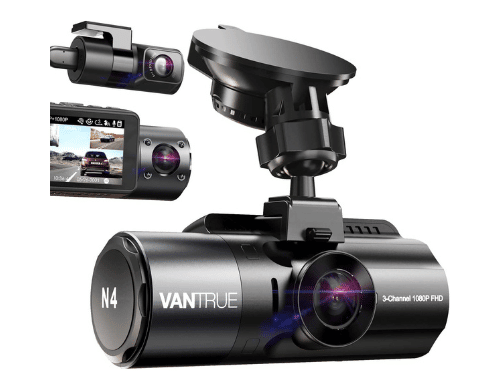 A three-channel dash cam that offers all-around protection and quality output.
Record all angles and views at the same time without compromising on video quality.
Our runner-up packs all the bells and whistles complete with a reasonable price. The Vantrue N4 is a three-channel that records the front, interior, and back of your vehicle simultaneously and produces a crisp 4K output. This device gives your car 360º protection even when parked thanks to advanced motion sensor support. The Vantrue N4 dash cam delivers even at night and gets the job done without the help of a mobile device for settings.
Most Cost-Effective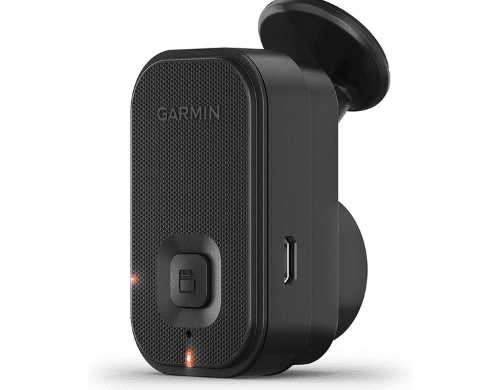 This slick incognito dash cam provides voice activation and cloud storage.
A compact, efficient device brought to you by a well-known name and prominent manufacturer.
Our third dash cam pick provides important features and decent output in an unnoticeable body and at a budget-friendly price. The Dash Cam Mini 2 is manufactured by Garmin — a household name in the technology space — and is the most incognito device on our list owing to its compact design. It offers quality HD footage, voice activation, and cloud storage, all at a cost-effective price.
Everything We Recommend
Best Pick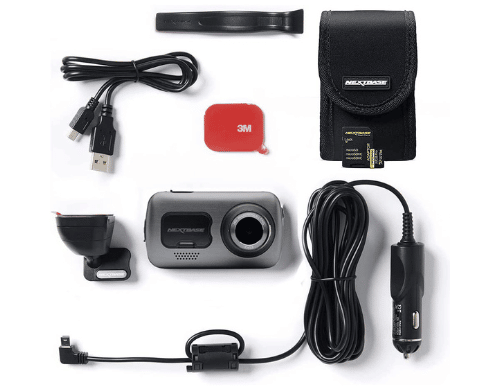 Everything you could ever want or need in a dash cam, packaged in a cutting-edge media device.
$395.98
Runner Up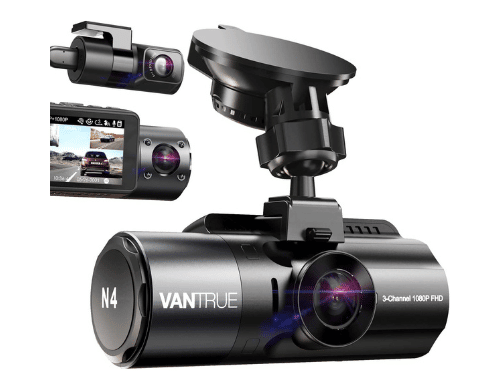 A three-channel dash cam that offers all-around protection and quality output.
$259.99
Most Cost-Effective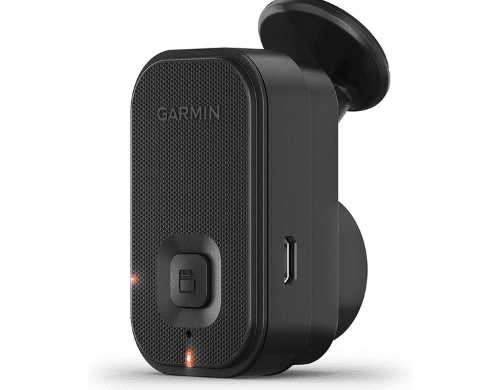 This slick incognito dash cam provides voice activation and cloud storage.
$129.99
Who This Is For
The suggested products are for anyone looking to bump up their protection and security measures, particularly when it comes to your vehicle. Dash cams are incredibly resourceful devices that help us capture video footage of anything happening within or around our cars. This can help us in case of emergencies, possible accidents, thefts, and even as proof for filing insurance claims.
Ideal position for a dash cam
Now that you've decided to own a dash cam, the next question to ask is where you should mount it for practicality and efficiency. That answer generally depends on the kind of dash cam you get, but since most dash cams are front-facing/front-view cams, we will focus on the ideal position to place these kinds of dash cams.
However, it's important to You must ensure that it doesn't obstruct your driving site, that it doesn't block your camera's screen view because this can become quite a hassle when you need to review or adjust certain things on the device, that it is within the windshield wiper area and away from any tinted/sun-blocked area, that it is easy to connect to a power source, and lastly that it is easy to remove when need be.
With that being said, oftentimes the best place to position a front-view dash cam is on the windshield, right behind your rearview mirror, or beside it in the case of a frequently used display screen. This way, the camera stays hidden from your sight while driving, remains within the windshield wiper area in case of bad weather, and it is easier to fit the power cable across the lining of your car (most new devices come with lining clips to tuck their cable neatly away). Cabin-view cameras usually go hand-in-hand with front-view cameras and can be attached to them, while you can consider the same concerns above to place your rear-view dash cam. It is also important to find out possible legal restrictions in your area concerning the positioning of dash cams.
Do I need a dash cam? What are they used for?
As we mentioned earlier, dash cams are very important resourceful devices when it comes to the safety of you and your vehicle. They help capture video footage of happenings in and around our cars, even in our absence. This way, they serve as important tools of evidence in the case of possible accidents and thefts and can go a long way in helping us file honest insurance claims with the police, more so when the other party is at fault.
Some dash cams take safety a step further by tracking our location and having immediate SOS response systems in the case of an emergency. They can send signals to next of kin, friends, family, and appropriate emergency services through their advanced collision/accident indicating technology. Hence, a dash cam is a very important device that can really come in handy — even in possible life or death situations — and everyone who owns a vehicle should strive to own a dash cam companion for it.
Why You Should Trust Us
We understand the importance of safety and having effective cautionary measures in place to see to that. We also know how frustrating it is to find yourself involved in a car accident you had no fault in, but have no proof of as well. This is what prompted us to deepen our research and evaluation methods to find and recommend only the best dash cams on the market. We hope that you not only see the reasons why our top picks are truly the best but also that you have the best user experience after you take us up on our recommendations.
How We Picked
There are a few important factors to consider when getting a dash cam device because, without certain features, you could get low returns for your money and a poor user experience overall. Here are some important things we prioritized when making our decisions.
Video and audio quality
This is the most important factor to consider when getting a dash cam, or any video recording device for that matter. Without crisp video and audio output, this device is practically useless because that means it cannot fulfill its foremost objective — producing quality video footage with clear audio. The resolution of the camera and its lens is what determines how good its video and audio quality will be, and ultimately the higher the resolution, the better the quality. When it comes to the product in question, you can find dash cams with resolutions of 720p HD, 1080P HD, 2K, and 4K, with 720p being the lowest quality, and 4K resolution being the highest quality.
Field of view
This feature directly translates to mean the field view of a dash came measured in degrees. This basically means how wide of footage the dash cam can capture. Just like video resolutions, the greater the field of view, the more imagery is captured. Dash cams can have fields of view from 130º up to 160º. We must warn, however, that although the highest field of view seems like the best option, with such a dash cam you may have to sacrifice video quality around the edges of the footage due to distortion and decreased resolution. Therefore the sweet spot to look out for is a camera with around a 140º field of view.
Durability
What good is a safety device if it cannot last long enough to do its job? Dash cams are made of a variety of materials depending on their manufacturers. We have selected cams that were designed to last and made from the most durable materials.
Weather resistance
Due to the wiring and circuitry of these devices, a lot of them give up in extremely cold or extremely warm regions. A durable dash cam should be built with facilities to endure such harsh weather conditions and capture quality footage in stormy, snowy, or very sunny weather. You shouldn't have to sacrifice your safety or protection because the seasons changed or you changed locations.
Style/design
Dash cams come in different shapes, sizes, and colors, but when it comes to the design of these devices, what's important is that they are compact enough to fit in our cars without causing a distraction, and have features that can ease our experiences like buttons and display screens. The dash cams we selected have clean designs and features that make your user experience all the more enjoyable.
Price vs quality
A lot of people assume dash cams are an extremely expensive purchase. These devices come with various price tags ranging from $100 to $400. We selected affordable and mid-range dash cams that have the best features and produce quality videos to give you the best value for your money.
Night vision/low light
You don't always drive in the daytime, likewise, your dash cam should not be able to capture videos only in the daytime. For these devices to truly be safety tools, they should be able to protect us even at night. Dash cams use night vision apertures and lenses to maintain quality video footage in the presence of low light.
Number of cameras
Is it really enough to get one front-facing dash cam? We are sure you'd like to protect your vehicle from every angle, and that's what this feature is all about. The number of cameras in a dash cam is directly proportional to the number of views it can offer. There are three types of views your car should be protected in; front view, cabin view, and rear view. The front view talks about imagery that appears in the field of view at the front of your vehicle, an example of this will be in the case of a head-to-head collision. The cabin view captures everything happening inside the vehicle which in most cases will concern the driver and passengers, while the rear/back view captures everything occurring at the back of the vehicle just as your parking camera would. The more views a dash cam covers, the more cameras it would have, and the more protection it will offer. In the cases of single cameras, the right device should still be able to pair easily with similar devices and keep you safe at every angle.
Storage capabilities
These days dash cams not only have allowances for external SD storage cards but even have the capacity to upload footage to a cloud. Imagine the amount of storage needed to hold months of consistent video recordings, it would be hard work having to always manually free up space by getting rid of old footage. Thanks to features like loop recording, modern dash cams can automatically 'self-clean' and clear space by getting rid of old footage after a while. These devices are also able to upload footage to a cloud online where it can be stored and revisited. However, when it comes to good old-fashioned SD cards, your camera should be able to take up to 256GB worth of recording space. Connectivity is an important factor to make sure your dash cam can store, upload, and transfer video recordings, and the two easiest ways this happens are through Wi-Fi or Bluetooth. Therefore, these are also very important qualities of a record-setting dash cam.
Mount strength
Imagine a dash cam that falls off its placement now and then due to weak mount support. This can not only disrupt your driving and recording, but it could also lead to possible injury. There are two types of mount types you can find in the dash cam market — suction mount and adhesive mount. Suction mounts are more flexible, have straightforward installation, and can be easily moved around or relocated. The downside to these mounts is that they take up more space and easily vibrate while driving. This could lead to shaky footage if your camera is lacking image stabilization capabilities. On the other hand, the adhesive mounts are usually in the form of double-sided sticky tape and are the most reliable type of mount. They are sturdier and more discreet, but also not flexible and can't be moved easily as it is a more permanent, long-term solution. In some cases, one end of the tape can get weakened from pressure, leaving your dash cam vulnerable.
Placement
Of course, we don't want to suggest a product that will give you a hard time to figure out. When selecting our dash cams, we chose devices that are easy to install with straightforward placement allowances. We want you to be able to place your future product in a location that is comfortable for you and also allows the dash cam to do the best of its job.
Care and Maintenance
Like most recording devices, your dash cam is never really going to get dirty. In the case of dust and mites, you can easily clean your dash cam with a dry microfiber cloth and use a cloth specifically for lenses. What's more important to note are key tips to consider when setting up your device.
After unboxing and connecting the power cord to the car, insert your SD storage card into the specified area on your dash cam.
Turn on your camera. Typically a dash cam continues consistently recording once turned on and connected to a power outlet unless the motion sensitivity feature is selected during setup (that means it only records when it senses mobility).
Personalize the settings. You can now go ahead to specify personal settings like polarizing effects, connecting to devices, etc.
Mount your dash cam. The final step is mounting your dash cam according to instructions provided in its user manual. After you mount your device, ensure it is nearly immovable before driving.
Although our dash cams don't get dirty, they can get damaged in extreme weather conditions like excess heat. Here are some tips to help you keep your cam protected from harsh sun rays:
Use reflective covers. Clip-on/Magnetic mounds are also ideal for serving as shields from the sun's rays.
Swap out your battery for a capacitor. If you live in regions of warmer climates, swap out your lithium-based battery system for a dash cam with capacitors. All our suggested dash cams are supercapacitors and don't have to deal with possible damages from melted batteries.
Ensure proper ventilation by placing your device in a location that is well-aired or close to your car's conditioning vent. Low-mounting your dash cam also gives it better access to air.
Get a dash cam with capabilities to function in extremely cold regions too in case you ever change location.