The Best Cycling Helmet of 2023
The best cycling helmets for all-out safety.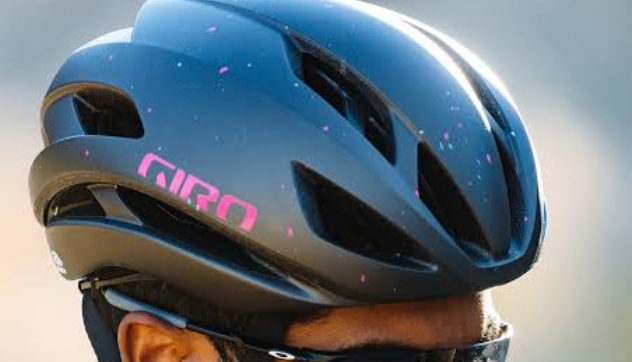 Cycling helmets are a very necessary piece of safety gear. Cycling helmets come in different styles and do the essential job of protecting your head even after a crash or accident. Many technological advancements in cycling helmets have made head safety more comprehensive than it was in former times with new materials and technologies like MIPS (more on this later), which is engineered to offer better protection, comfort, and security.
With a slew of cycling helmets for every discipline flooding the market, National Today set out to find the best helmets. We took into consideration factors such as comfort, aesthetics, and adjustability.
How We Picked
Fit and Comfort

The best cycling helmets should protect your head in case of an accident, but they must also fit well and be comfortable to wear. As such, we have found helmets with features that improve incoming airflow to your head and aerodynamics, while at the same time being lightweight so that they sit well on your head.



Overall Build Quality

It is important to get a helmet that is durable, sturdy, and robust and one that will offer greater protection, especially at the back. Among our selections are helmets that are both strong and lightweight, while still providing excellent protection and extra coverage for extreme riders.


Type of Material

Before sale, all helmets pass through stringent tests to ensure they are made of materials with protective qualities and straps that avoid wind flaps. It is important that a helmet has passed the mandatory safety test and features materials that are better than average in their production to ensure prolonged use and safety.


Price

It is worth paying for safety gear as your protection is of the utmost importance, but this doesn't mean you have to spend a fortune to get a durable cycling helmet, especially since helmets need to be replaced after you have been in a crash. You don't want to spend a fortune replacing it.


Our Top Picks
Best Pick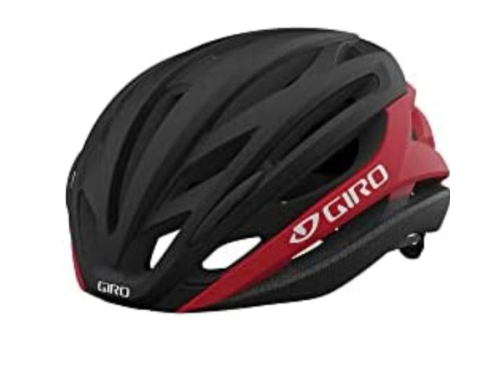 Engineered in Giro's category-leading helmet test lab, it offers ample ventilation with speed advantages.
With a price tag lower than its qualities demand, the Giro Syntax helmet is made with maximum breathability in mind.

Giro is a brand that is known for durability and excellence, and this helmet does not disappoint at all. It is stylish, durable, sturdy, and rugged, and has even been rated as one of the safest helmets on the market in a study by the University of Virginia. It features 25 wind tunnel vents with internal channeling for maximum breathability when worn. This helmet offers a lot and is very affordable.

Runner Up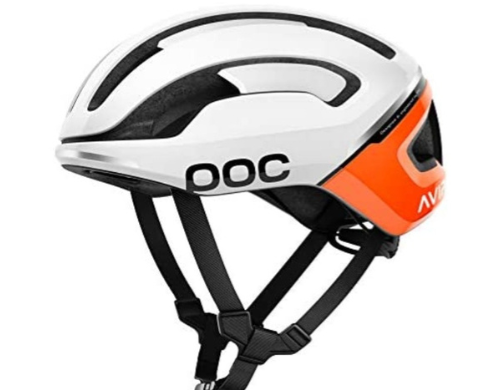 Delivers amazing levels of comfort.
A quality helmet from POC, a leading technology brand with a focus on safety.


POC was the first company to implement a pending silicon pad technology (SPIN). This uses innovative materials that complement the POC's design approach and provide exceptional levels of comfort to the rider regardless of the duration of the ride or the terrain. It features an adjustable fit. This is a more expensive option, but it offers excellent comfort.

Most Cost-Effective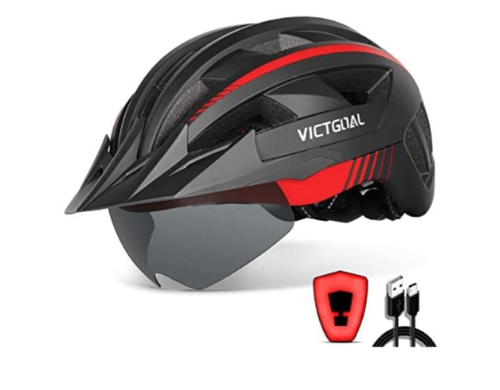 Excellent budget helmet with a five-star rating from over 3000 users on Amazon
An affordable cycling helmet that comes with a visor and goggles for mountain bike and road bike cycling.


VICTGOAL goes above and beyond to package a whole lot of amazing features in this sleek yet affordable piece of safety gear. First off, it comes with a USB, and it also has a rechargeable rear light, detachable magnetic goggles, and a removable sun visor. These are features that cannot be found in other cycling helmets of even greater price.

Everything We Recommend
Best Pick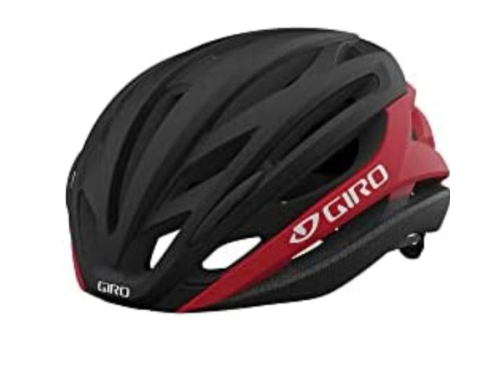 Engineered in Giro's category-leading helmet test lab, it offers ample ventilation with speed advantages.
$129.95
Runner Up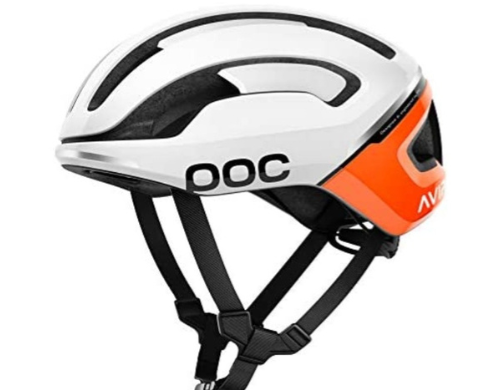 Delivers amazing levels of comfort.
$140.95
Most Cost-Effective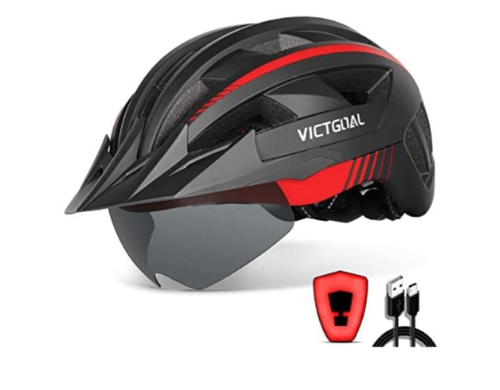 Excellent budget helmet with a five-star rating from over 3000 users on Amazon
$40.99
Who This Is For
The products advertised here are protection gears meant for cyclists that have been designed to attenuate impacts to the head in the event of a crash and also minimize side effects such as interference with peripheral vision.
Medical research has shown that wearing a helmet on a bicycle can prevent 85% of head injuries and profoundly reduce the degree of damage, so if you're a cyclist, then these picks are for you.
Mountain Bike vs. Road Bike Helmets
You may wonder if there is any difference between a helmet meant for mountain bikers and one meant for city roads. While both helmets might look the same, there are obvious differences. First off, mountain biking helmets always come with a visor, while road helmets usually don't feature one.
Again, a mountain bike helmet is designed to be bulkier with a low-cut rear that offers a wider range of protection, plus they are usually heavier and more compact, with larger air vents that keep the rider well-ventilated. So while the basic safety features remain the same between both mountain bike helmets and road bike helmets, they are designed to handle different kinds of crashes, hence the differences.
Kask WG11 vs. MIPS technology
The Kask WG11 versus MIPS technology debate has been a fierce one for a while now, and both have successfully incorporated their safety systems over the years, but despite the global acceptance and booming market, the question continues; which is better?
While we cannot give you a final take on which is better than the other, we can provide useful insight to help you decide for yourself. But let's start from the beginning by understanding each of these protection systems better. MIPS is an acronym that stands for "multi-directional impact protection."
For many years, it has been the best-known rotational protection system that was designed to divert energy and protect your head from an impact. Kask, on the other hand, is an Italian company that introduced its own rotational impact WG11 test ( the WG11 included here is derived from the European Committee for Standardization Working Group that focuses on defining rotational impact standards for helmets, Working Group 11) and rejects the need for MIPS.
It's tough to decide who is right, and though some people think the WG11 designation is controversial, all Kask is saying is rotational motion can be disastrous, which led the company to develop its own angled impact test, called the Rotational Impact WG11 Test. It happens to be an internal protocol adopted by the company to identify an objective method, based on scientific sources, for measuring the performance of its helmets against rotational impacts. MIPS, on the other hand, provides a low-friction layer that is incorporated into the design of other brands' helmets and features a slip-plane system that moves inside the helmet, allowing between 0.3 and 0.5 inches of relative motion between the helmet and the head in every possible direction to minimize the rotational motion coming into the brain in the event of an impact.
Overall, both protection systems are just trying to keep riders safe the best way they can and point out that crashes don't always work the same way.
Is it worth splurging on?
Getting good headgear that is designed to keep you safe and prevent loss of life in the event of a crash is very important. It doesn't matter how much it costs; as long as it offers the protection it was meant to provide, then it shouldn't be considered a waste of money. But thanks to innovations and technology, good cycling helmets can be very affordable.
Some really expensive cycling helmets might come with more amazing features, but for the basic task of offering all-around protection during a ride, you can be sure that you don't have to spend a lot of money to enjoy this luxury.
Why You Should Trust Us
Many cycling helmets on the market today are of mediocre quality and made with poor-quality materials that don't last and would not offer protection in the event of a crash, causing you to pick up a new piece of gear more often than necessary. As such, we have found the best, long-lasting everyday cycling helmets that will offer excellent value for your money.
How We Picked
Finding the right cycling helmet requires finding one that is of good quality and has passed all the stringent testing standards to be approved for sale. Putting on an uncomfortable and heavy helmet during a ride is just as dangerous as riding down a sloped hill without a helmet!
So in order to ensure that you get the very best out there, we scoured through thousands of cyclist reviews to pick out what was durable, acceptable, affordable, safe, and easy to use. 
We checked for products that offered such appealing features and scoured through various online markets and review hubs, learning from verified users' experiences with the various product types. To ensure that the helmets were durable, we considered the type of material used in their engineering, which invariably determines their strength, durability, and safety.
Some of our picks come with a multi-directional impact protection system (MIPS) designed to redirect rotational force upon impact, thereby preventing concussions and brain injuries. 
With the understanding that feature-packed shouldn't mean heavy, we selected those helmets that were relatively lightweight. We evaluated their ventilation provisions, the suitability of the inner pads, as well as the adjustability and safety of the straps. Each helmet in our pick comes with a wide range of adjustable dials suitable for various head sizes and to accommodate growth with sleek styles and designs that are both elegant and contemporary
Care and Maintenance
Your helmet protects your head, which is a very important part of your body, so it is only right that you take care of it. To clean your helmet, start by preparing a diluted mixture of soap and water, and then use a soft cloth to gently remove the dirt and stains from the body. Be sure to store your helmet properly in a clean and dry place to prevent odors. To get rid of odors, it is best to use lukewarm water or a special helmet and visor cleaner to remove stains and prevent damage to your helmet.
Most helmets come with storage bags, but even if you don't get one from the manufacturer, purchase one and use it to store your helmet when it's not in use during a road trip. Immediately after you notice signs of wear and tear, it is time to replace your helmet. Also, replace helmets after a crash or accident.
Lastly, avoid using harsh cleaners like furniture polish to clean your helmet and store it close to fuel and other explosives.