The Best Cribs for 2023
The right crib is a worthwhile investment for your little one's sleep quality.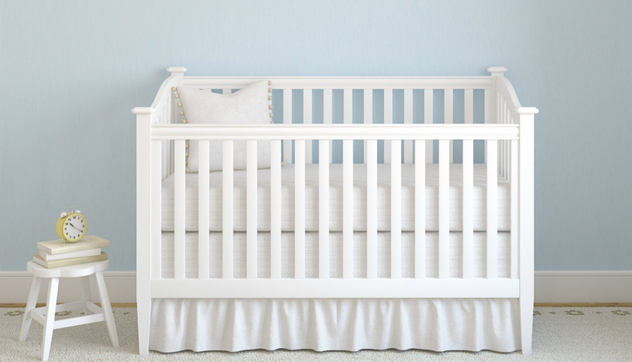 We all know how bad posture is terrible for our health. We especially know how sleeping in an uncomfortable bed can ruin your mood let alone inflict physical strain on your body which can lead to worse complications in your later years. If this is true for adults, how much more for babies?
A crib for your baby is easily one of the most important purchases you will ever make. A baby needs a comfortable space to lay their little heads as the quality of sleep greatly matters with regards to your little one's growth. Bearing this in mind, the crib industry has evolved to accommodate the lifestyles of the main caregivers. This means that there is a crib that is right for every household. With these many choices coming your way, we understand that this may be overwhelming and that is why we are here to help narrow down your options!
How We Picked
Slat/Bar Distance

The bar distance dictates how safe a child is in their cot. The larger the bar spaces the more accident-prone they become as the toddler may stick their foot or their head between the bars leading to suffocation.

Stationary Sides

We are partial towards cribs with stationary sides as these are the safer options for the baby, unlike the drop-down sides which allow for easy access to the little one but are hazardous.

Materials/Finish/Paint

A crib may be hazardous to a child as a result of the materials used in its construction and the finishing altogether. This includes the paint done as this might pause as a risk to the child. Always watch out for these seemingly small details.

Cost-Effectiveness

Bearing in mind that cribs are essential when a baby is on the way, their cost matters. As such, you need value for your money with an emphasis on functionality.
Our Top Picks
Best Pick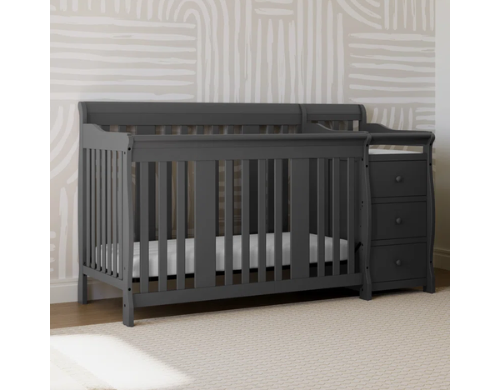 This choice may be pricer than others, but it's 100% worth it.
This crib converts into a bed and the changing station is perfect for bedside drawers. It offers plenty of storage options with its three spacious drawers and three open shelves. The crib converts to a full-size bed which is ideal for your growing toddler. This crib is sure to give you great value for your money for many years.
This adjustable crib with a changing station is sure to give you great value for your money for many years


Runner Up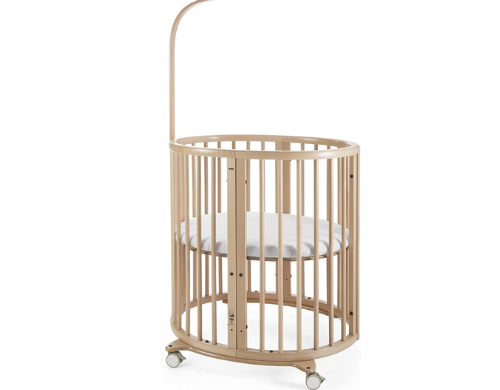 This crib is a beautifully crafted crib with intricate designs.
The attention to detail, coupled with its functionality is perfect for any home expecting a child. It has a distinctive oval shape which creates a 'nest-like' environment which is great for a newborn baby. Its design gives it a personalized touch which is always welcomed. We also love that it takes up very minimal space.
A beautifully crafted crib whose design gives it a personalized touch which is always welcomed


Most cost-effective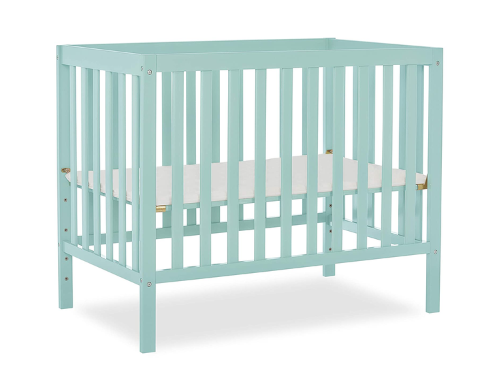 If You are on a budget then this is for you.
This practical crib is perfect for small spaces. It will meet the needs of your growing baby starting out as a mini crib, then converting into a mini daybed, and then into a twin-size bed. It has been tested for lead and other toxic elements to meet safety standards. We love that its price is pocket friendly.
A practical and affordable crib that's also easy to put together since the assembling is not complicated.


Everything We Recommend
Best Pick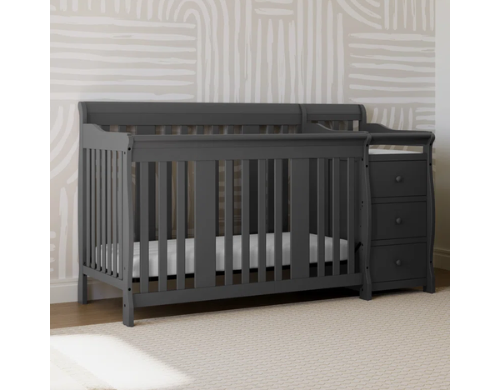 This choice may be pricer than others, but it's 100% worth it.
Runner Up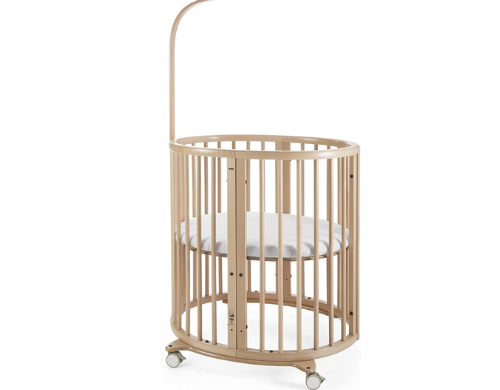 This crib is a beautifully crafted crib with intricate designs.
Most cost-effective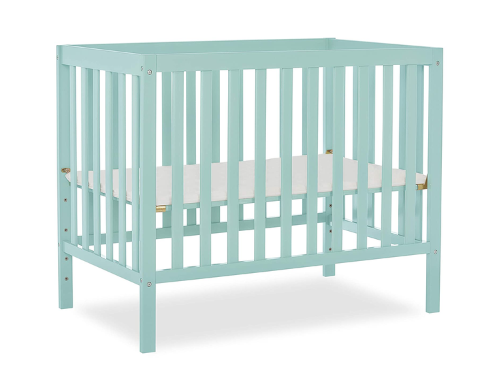 If You are on a budget then this is for you.
$146.99
Who This Is For
Are you expecting a Baby or planning for one? Is your loved one having a baby? Cribs are essential where a baby is involved. Picking the right crib for your needs is a great step in preparing for a little human.
Crib vs Cradle
Cradles are similar to cribs only that they are used to sway a baby and have a small sleeping area. Children outgrow cribs after a few months but most cribs that cannot be converted still allow for some years' worth of usage.
Safety Concerns of Cribs/How to get the Safest Crib for Your Baby
Ensure that the crib you get is certified by either CPSC, JPMAor GreenGuard Gold which are the approving bodies that then guarantee that the product is painted with non-volatile paint, that the sides are stationary, and that the finishing is baby safe. You know this by seeing a badge of certification on the crib.
If yours is a hand-me-down, or second-hand crib, although we do not recommend this, ensure that there are no rough edges or loose pieces that may harm your child. Also look at the bar spaces, ensuring that they are no more than 2 and ⅜ inches wide and that the bars are strong enough to accommodate the baby's weight.
Why You Should Trust Us
The safety of children can never be overemphasized and here we appreciate that you need to rest easy, knowing that your child is safe. We looked at different trusted sources offering information on cribs. We then went ahead and evaluated the top picks based on top ratings and reviews of the products. We ensured that all products we recommended were certified as juvenile safe products.
How We Picked
Some years back, drop-down slides, which were designed to help the caregiver to reach into the baby crib were banned from the market because they proved hazardous to children. They were the cause of suffocation for many children whose body parts got stuck in the gaps. All the cribs we looked at had stationary sides for maximum protection.
There is a recommended bar distance that does not allow for a child's body parts, particularly their heads and necks to be trapped or even pass through the spaces. The base also needs to be sturdy so as to support their child's weight.
We prefer the intricate details offered by different types of wooden cribs as opposed to the newer models which may be made of metal or plastic. This is not to say that the two materials are of lesser quality. In fact, some designs elevate the feel and look of the room.
The finishing of the crib must be impeccable with wonderful designs such as round cribs or post-modern designs that still ensure that there are no loose hanging pieces such as rough edges on the bed. The paint used must not be toxic since children chew on the bed frame during teething. You can purchase a teething rail to protect the cot and if you need to be extra vigilant about the child's health just ensure that it is compatible with your cot brand and design to avoid any incidents.
Even on a budget, your child's safety must come first. That is why we looked at both: Price without compromising on quality. While here we looked at the initial price and the number of years the convertible crib can be used.
Some cribs come with a mattress lever that can be adjusted and this is perfect for both the babies and caregivers who can adjust the height and access their child. The more comfortable the crib, the better the quality of sleep that your child gets.
Different cribs offer different options such as being converted into a foldable backpack and carried while others have wheels which means you can move them from one side of the room to the other. This is perfect if the child isn't constantly using that crib or if there is a need to save on space. Flat-bottomed cribs are harder to move about as they are bulky.
Care and maintennace
Before and after purchase, here are some things to be on the lookout for in your child's crib. First, If you choose to get any addons for the crib, ensure that they are compatible with the brand you have.
Do not use an old or antique crib because of its aesthetic because it could be dangerous to your child. Unless you have no other option and even then, ensure that the finishing is great and that there are no hazardous pieces on it. Make sure that if it does have a drop-down design that you get it looked at by a professional so they adjust the design and bar spacings. Eventually, having an old crib might be dangerous to your child and expensive in the long run.
Check that the bar spacing is no more than 2 and ⅜ inches apart because any wider and the baby can slip their body through the bar and this may cause suffocation leading to death. This specification in the bar space was reached after the injury and even death of a number of babies. Ensure that the posts are also firm enough so that the child doesn't fall from the crib.
When teething, babies chew on their cribs. This is why you need to ensure that your crib is certified that it doesn't contain toxic paint and has the correct finishing. A baby can injure themselves if the finishing isn't smooth as a result of shoddy workmanship. Ensure that your crib is smooth by checking for any splinters or chipping points.
To ensure that the baby's clothes do not catch on the corner posts, the regulation requires that these posts should not be over 1/16th inch high. You don't want your child getting trapped in their clothes or hanging over the crib.
If your crib does not come with a mattress ensure that the one you buy fits into the bed, leaving a two-finger gap at most at the edges. You know that your mattress and even beddings are firm when you press the mattress and it doesn't fold or it still is firm to the touch. The sheets should also be tightly fitted so they appear to be one with the mattress.
Some cribs accommodate height adjusting which is perfect for the caregivers to be able to access their child easily. Ensure that you keep lowering the height as your baby gets older so they don't roll out of the crib or get out of it. You know that the height is right by ensuring that the crib is at least 26 inches higher than the crib.
Do not put a heated or electric blanket into the crib as this might overwhelm the baby causing them to overheat which is dangerous. Cover your baby properly and check up on them as soon as they fuss to ensure that they are comfortable.
If you are using any electronics such as baby monitors, do not leave them near the baby given that they are dangerous and can have faults at any moment such as battery overload and this is very dangerous. Always keep any and all electronics away from your child's reach and from moisture so as to keep clear of as many accidents as possible.