The Best Crib Mattress of 2023
You need a good crib mattress to guarantee your baby's maximum comfort and safety.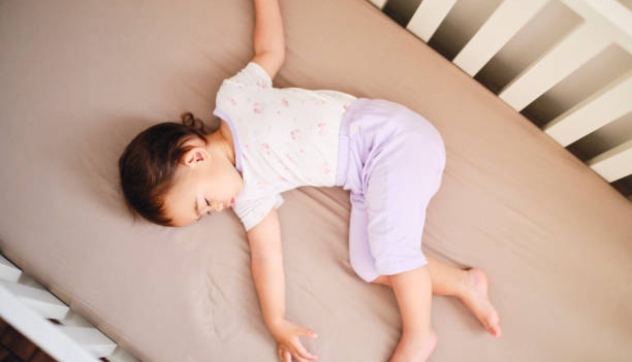 Sleep is an essential part of our lives. Good quality sleep makes humans recharge their energy to continue doing their activities the next day. Everyone, from babies to adults, needs a good quality of sleep.
While the average adult needs at least eight hours of sleep, babies need more than 12 hours of sleep for their growth. Babies require a mattress that is not only comfortable but also sanitary. They require a mattress that is waterproof, dust-free, and allergen-free. You can find all these features in crib mattresses.
There are a lot of crib mattresses out there, but how do you know what the best crib mattress is for you? We will give you our recommendations for crib mattresses that you could get to make your baby sleep in maximum comfort.
How We Picked
Firm & comfortable

The crib mattresses should provide a firm and secure layer of padding that is also comfortable for an infant. This allows infants to rest or sleep with maximum comfort while protecting them from potential harm.



Easy to Clean

Cleaning the crib mattresses should be as simple as possible. Maintaining the cleanliness of your baby's crib mattresses may help keep allergen-causing microorganisms, dirt, and unwanted bacteria from adhering.



Durability

A crib mattress is usually used for about three to four years. Even with this seemingly short period of usage, the crib mattress should be durable to withstand the ever-growing infant and its physical activities.



Cost-Effective

A good crib mattress doesn't come cheap. However, we gathered a few budget crib mattresses without compromising on quality.


Our Top Picks
Best Pick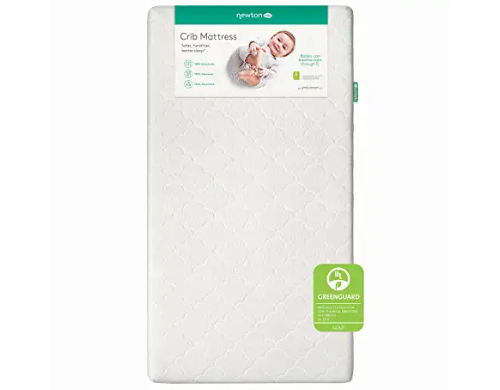 All in one breathable and comfort-oriented crib mattress
A crib mattress that takes into account every little safety detail.


The Newton Baby Crib Mattress provides you with a perfect set of crib mattresses. It's breathable, washable, environmentally friendly, and also provides firmness. The wovenaire material technology offers this crib mattress with incredible breathability that can prevent suffocation.
Runner Up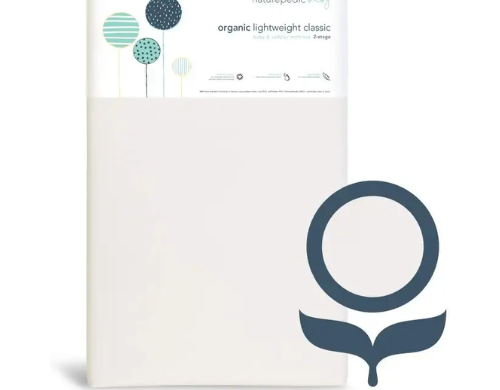 A crib mattress made from natural materials
A waterproof crib mattress made from 100% organic cotton.


The Naturepedic is a 100% organic cotton crib mattress that has a waterproof protector pad and a dry sleep technology that blocks liquid, thus keeping the crib mattress dry and breathable for your infant.

Most Cost-Effective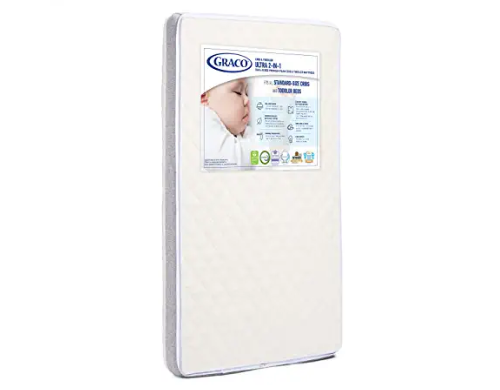 The crib mattress can adapt to the growth phase of an infant
22-in-1 crib mattress comes with an adaptive comfort system for your ever-growing infant.
The Graco Ultra 2-in-1 is a unique crib mattress with two different surfaces, each designed to accommodate the infant and toddler phases, giving adaptive features and comfort that adjusts with each stage of growth.
Everything We Recommend
Best Pick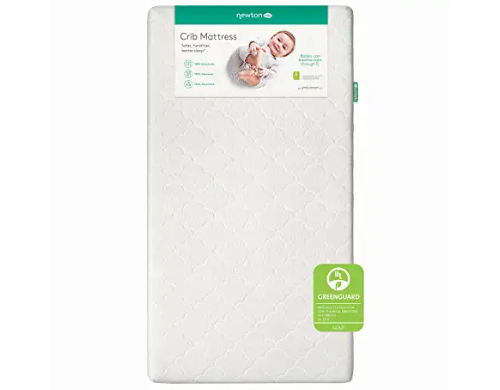 All in one breathable and comfort-oriented crib mattress
$299.99
Runner Up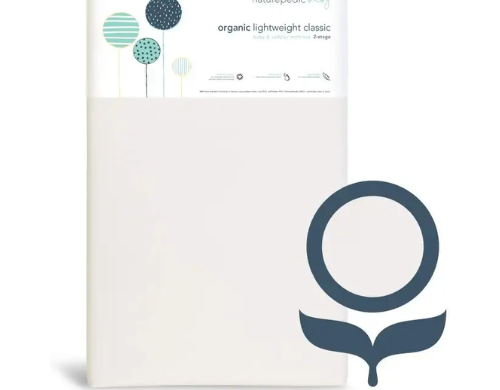 A crib mattress made from natural materials
$69.00
Most Cost-Effective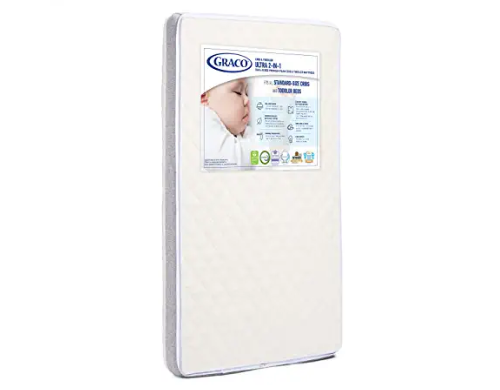 The crib mattress can adapt to the growth phase of an infant
$113.75
Who This Is For
This is for those who are looking for a crib mattress for their babies or infants that provides a great quality that will give their infants the comfort they need.
Foam vs. coil crib mattress
Two types of crib mattresses dominate the market; foam-based and coil-based crib mattresses.
The foam-based crib mattress is usually lighter than the coil-based. The materials used in this type of mattress are also more organic. However, they are less durable and provide less edge support than coiled ones.
On the other hand, coil-based crib mattresses are heavier in general. They also cost more than foam-based ones. But coil-based mattresses are more durable and provide better edge support than foam-based mattresses.
Is it worth splurging on?
Investing in a good crib mattress is an incredible idea. A high-quality crib mattress could provide your infant with a more comfortable, safe, and hygienic sleep environment.
If you have the extra funds, invest in comfortable and feature-rich crib mattresses that will enhance the sleep quality of your infant. Indeed, the long-term benefits of investing in a crib mattress will pay off years later.
Why You Should Trust Us
Many products are available for purchase right now, and finding the most suitable one is our part. We present you with good quality and price-conscious products. We have imposed specific criteria to ensure that you get the right crib mattress at the right price.
How We Picked
As mentioned before, we selected the crib mattress based on specific criteria. Only the ones that passed the requirements check that we will choose. Now, we will show you how we liked the mattress for you.
Firstly, we are looking for a crib mattress that gives your infant comfortable padding with a range of three to five inches or more of thickness, with firm body cushioning and padding support. This makes the infant using it feel comfortable while sleeping on it.
We also picked a crib mattress with a reasonable weight, not too heavy or too light but strong enough to sustain an infant.
We are also looking for a crib mattress with an environmentally friendly and natural base material. This is also becoming our concern as too many industrial materials in the mattress could negatively affect newborn infants and add more weight to the mattress.
When combined with technology, natural materials can give you an advanced feature that can improve the overall quality.
Next is an ease-of-use factor. Aside from providing the user with good features, the selected crib mattress should also be easy to clean. Cleaning the mattress offers an infant a more hygienic sleeping environment, making it safer for a child.
And they also provide excellent durability and longevity to be used for a total length of three to four years.
With all the advantages above, we also ensure that the recommended items are worth every penny. You can get a high-quality crib mattress with various features that are safe for your child and your pockets. And that's a glimpse of how we evaluated the items for you. Now let's get to know our picks for crib mattresses down below.
Care and Maintenance
Having a great quality crib mattress that can improve the overall quality of your infant's sleep is a great idea. But you must also pay attention to taking care of the crib mattress.
Even though your crib mattress has a superior quality that can remove dust and other particles, keeping it clean is needed. We will show you how to take care of your crib mattress.
Firstly, you have to clean your crib mattress. Having a periodic cleaning schedule is even better. Remove the mattress cover. Usually, the mattress cover can be used using a machine but not the mattress.
Before you can wash the mattress, it is ideal for cleaning the mattress using a vacuum. After that, you need to rinse the mattress with water, vinegar, or baby-friendly soap.
By using a baby-friendly soap, you could also get rid of odors or stains that adhere to the mattress.
When the time comes that your baby doesn't need to use the crib mattress anymore, you could easily flip it and store it inside a cardboard box and put it in your attic.