The Best Cordless Drill for 2023
The best cordless drills allow you to drill almost anywhere, especially in areas far from an electrical outlet.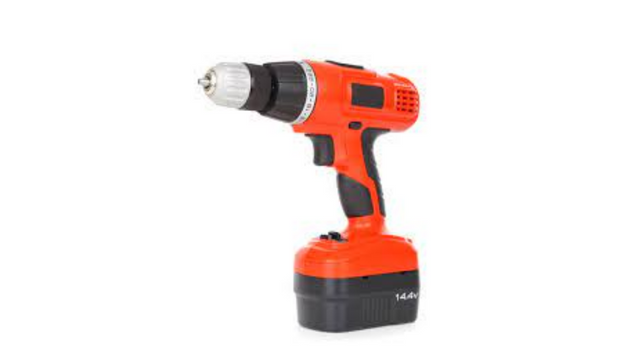 When building or working on your DIY projects, you need to make holes in the joints. And there is no better tool than a drill. While corded drills tend to pack a punch, you must have an electric outlet nearby to use one. Cordless drills solve this inconvenience because they run on rechargeable batteries. They are portable and can be taken anywhere, making them ideal for use in a variety of settings. This is especially useful for outdoor projects or when working in areas without access to electricity. Wondering what to consider when buying a cordless drill? Here are some key considerations to keep in mind, as well as some of our top recommendations.
How We Picked
Performance

The performance of a cordless drill determines how fast and neatly it drills holes. A high-performing drill will also finish the work quickly.


Size + weight

The size and weight of a cordless drill affect your productivity. It should neither be too big, too small, nor too heavy for the user to handle.


Ease of use

An easy-to-use cordless drill will make your work easier. It will also reduce the time and energy you need to spend drilling holes in your material.


Price

It is important to compare the prices of different cordless drills with the same features on the market to get the best deal. Consequently, pick the one with the best features for the best price.

Who This Is For
The cordless drills listed and reviewed here are ideal for carpenters, welders, and other constructors. They drill holes in wood, plastic, and metal. You can also buy them if you enjoy building things at home.
Wired vs. Cordless Drills
A wired drill has a cable that connects it to a power outlet. It is powered by electricity and cannot work in its absence. The length of the cord determines how far from the power outlet you can use the drill.
A cordless drill is powered by a battery. The battery is charged using electricity and then uses the charge to run. Once it runs out of power, it has to be recharged to continue running. You can use this type of drill in any setting since it does not need to be connected to electricity to work.
12 vs. 18-volt
When performing the same task, 12-volt drills will run for less time than 18-volt drills. 18-volt batteries last longer than 12-volt batteries, thus running for a longer time. However, an 18-volt battery is heavier than a 12-volt battery. Therefore, if you are looking for a lighter drill, go for the 12-volt drill. Go for an 18-volt drill if you want a longer-lasting tool and are comfortable handling a heavier weight.
Brushed or brushless
Brushed and brushless drills are differentiated by their motors. Brushed drills are powered by brushed motors, which are made up of a permanent magnet stator and a wire wound armature rotor. When powered, a magnetic field is introduced to the coil through the armature windings, rotating the rotor. Spring-loaded commutator brushes help the cutter make contact with the power source. Thus, the brushes play a huge role in the functioning of the DC motor.
Brushless drills, on the other hand, are run by brushless motors. These motors consist of permanent magnets, and the stator has a series of windings. When energized, a magnetic field is introduced to the coil, attracting the magnet of the rotor. If there are three such windings, the coils can be energized alternately, rotating the rotor continuously.
Brushless motors are more durable than brushed motors since they lack the brushes that need constant contact with the power source. The brushes wear out after a while and require replacement to keep the motor working.
Why You Should Trust Us
Our website is not affiliated with any company, brand, or manufacturer, and none of our picks are endorsed. We pick products based on performance, efficiency, and cost-effectiveness. We also read through the testimonials of previous users to determine how satisfying the products are to their users. Subsequently, we pick and review products that will not only serve you well but also give you value for money.
How We Picked
We evaluated different features in different cordless drills to come up with our best picks. For any contractor, the first factor to consider when buying a cordless drill is performance. It should be powerful enough to handle all your light and heavy construction tasks. All our picks are powerful and ideal for home and commercial use.
The ideal cordless drill should also be easy to use. This allows you to use it with no previous experience or training. It also enables you to work quickly and effectively with no mistakes. All our picks are easy to use and will not give you any trouble drilling holes in your surfaces.
A cordless drill that is too large is uncomfortable to work with. It weighs down your palms, limiting your productivity. Therefore, a small to medium drill is the ideal choice to allow you to work effectively. All of the drills discussed here are small and easy to wrap in your arms and handle for long periods of time.
In addition to a convenient size, the ideal drill should be of a comfortable weight. A good drill should be light enough to allow you to handle it for long hours without hand fatigue. A light drill will be comfortable to hold and work with for a long time, thus completing your tasks in no time.
All cordless drills are cost-effective. They are cheap to buy, use, and maintain. They are also efficient and high-performing. Therefore, regardless of the pick you make from our list, you will work comfortably without incurring too many costs.
Since cordless drills use battery power, they need long-lasting batteries to serve you effectively. The batteries should also be durable to eliminate the need for frequent replacements. As such, all our picks have high-quality batteries that charge fast and retain power for long hours. These batteries are also long-lasting and will not deteriorate after a short period of use.
All our picks also have ergonomic designs that make them comfortable to hold. The design provides a comfortable hand grip, giving you ultimate control of your work. The design also conforms well to the shape of the hand and does not cause fatigue.
We chose and reviewed cordless drills of various voltages. The higher the voltage, the longer the battery lasts and the more power it uses to charge. Therefore, when picking a drill from our list, check the voltage to ensure that it matches your expectations. To determine the best voltage, check the amount of time you would love your drill to run. Also, check how much money you intend to spend on your electricity bills as used by the drill.
All our picks also have clutches. The clutch allows you to have more control over the torque. You can adjust the torque depending on how much pressure you need to exert on your surface. All the picks also have chuck jaws that help hold your workpiece in place. This way, your workpiece will not move while you work on it, giving you better control and neater holes.
Care and maintenance
When using a cordless drill, take note of and adhere to the safety instructions. The instructions guide you through using and handling the drill safely. Contact the manufacturer if one or more instructions are not clear. In the instructions, you will learn about the correct socket or power outlet to use with your drill. You will also be guided about the materials you should drill into using the drill, among other important instructions.
Wipe your drill and dislodge stuck chippings off your cordless drill after every use. The chippings can compromise the result of your next task by interfering with the drill's performance. Wiping the surface of the drill after every use also keeps it looking good and hygienic.
Always store your drill in a safe place after using it. The place should be clear of any heavy objects that can fall and break the drill or its accessories. It should also be dry to prevent the metallic parts from rusting and staining. Once you have completed your tasks and need to store the drill, remove the drill bits and store them safely.
Sources and Research