The Best Compact Mechanical Keyboard for 2023
Beautify your workspace, boost your productivity, and enjoy more ergonomic benefits with this tool.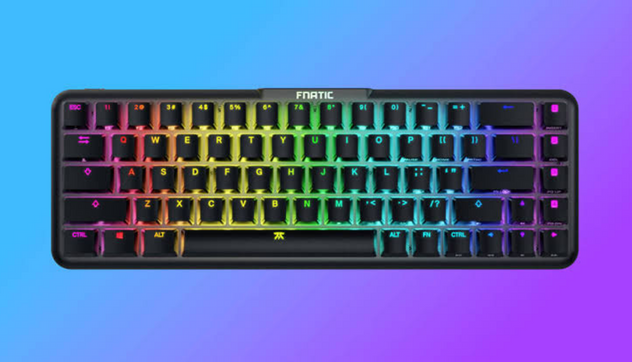 No computer is complete without a functional keyboard since it is needed to input data. A keyboard is an essential tool for writers, gamers, programmers, teachers, and every other professional that can't do without a computer.
For these professionals, having a compact mechanical keyboard is the way to go. These keyboards are easier to use and we love that they come in various sizes which means you can easily pack it and go.
A compact mechanical keyboard consists of various moving parts, often a spring and metal contact points that complete a circuit. In this article, we will show you the best compact mechanical keyboards.
How We Picked
Size

One of the most remarkable features of an excellent compact mechanical keyboard is its size. We have picked compact mechanical keyboards that have the standard size and excellent layout of a keyboard. These mechanical keyboards have the appropriate size for an ergonomic keyboard.

Build quality

Compact mechanical keyboards are known to be much lighter than traditional keyboards. This lightweight can be attributed to the material used to build them. Nevertheless, they are made with high-quality materials and they are highly durable. The keys are ergonomically designed so that your fingertips aren't affected when using them.

Removable cable

A keyboard can't work by itself, even a compact mechanical keyboard can't do that. You need a cable or other options to connect a keyboard to a computer. We picked mechanical keyboards that have a removable and durable cable that will serve you excellently.

Price

We know that compact mechanical keyboards are versatile and super awesome. You were probably thinking that with all these amazing features and convenience, they will be expensive. Don't worry, we have picked the best and most budget-friendly compact mechanical keyboards for you.
Who This Is For
These compact mechanical keyboards are for computer users who want an ergonomic keyboard that is available in small sizes. These keyboards are suitable for people that type a lot such as writers, gamers, programmers, and others.
60% keyboard vs full-size
Full-size or 100% keyboards are the most common keyboard that comes with desktops and laptops. A full-size keyboard consists of 107 keys with a full row of function keys on the upper side and a number pad on the right. A 60% keyboard consists of 68 keys with no numpad, home keys, arrow keys, and function keys. The major difference between these two types of keyboards is the number of keys. A full-size keyboard is recommended for people who do heavy numerical work while the 60% keyboard is suitable for gamers, graphic designers, and people that want more space on their working desks.
Linear vs tactile vs clicky
There are three switch types of mechanical keyboards — linear, tactile, and clicky. The linear switch refers to the smooth and consistent keystroke that produces a quiet noise. The linear switches are suitable for highly intense games that require lots of fast-paced actions. The tactile switch refers to a small tactile bump on a keystroke with moderate noise. They are recommended for general use and also for people that are just starting to use mechanical keyboards. The clicky switch, as the name suggests, refers to a small bump on a keystroke that produces a loud click noise. The clicky switch keyboards are recommended for beginners and great typing experience.
These three switches are known by the noise they produce when you click a key. Linear switch mechanical keyboards are associated with three colors: red, yellow, and black switches. The tactile switch is known for two colors: brown and clear/transparent switches while clicky switch keyboards are associated with blue and green.
Are compact mechanical keyboards more ergonomic?
Yes, compact mechanical keyboards are more ergonomic and they are known as ergonomic keyboards. They have soft and mushy keys that require little force to successfully activate and produce smooth tactile feedback that lets you type much faster. With its size, you have more space to put your mouse and other tools and operate them with ease. Some compact mechanical keyboards feature wrist pads that enhance wrist comfort while typing.
Wireless vs wired
This has been a great debate in many forums and threads. Wired compact mechanical keyboards have wires or cords that connect the keyboard to PCs while wireless mechanical keyboards use Bluetooth or 2.4GHz radiofrequency to connect to PCs. Wired mechanical keyboards are directly connected to computers so they work faster and more effectively than wireless keyboards which can be affected by signal interference. Wireless keyboards aren't recommended for gaming because of signal disruption. Wireless keyboards give you the freedom to work away from your desk or monitor, unlike wired compact mechanical keyboards that make you glued to your table.
The cord of wired keyboards can cause havoc on your working desk by getting entangled with other gadgets. With a wireless keyboard, you have a free USB port on your PC. It is easier to travel with wireless compact mechanical keyboards than with wired keyboards. Wireless keyboards use batteries to power them so you need to change the batteries and there is a possibility that the batteries can run down when you are working. Wired compact mechanical keyboards are more affordable than wireless keyboards.
Is it worth splurging on?
Yes, compact mechanical keyboards are worth every penny you spend on them. Compact mechanical keyboards are ergonomic, light, beautiful, and effective. They are smaller than standard keyboards which makes them create more space for you to move your mouse and place speakers for entertainment. They have mushy keys and great tactile feedback.
Why You Should Trust Us
It is not easy getting an effective and durable compact mechanical keyboard. There are many compact mechanical keyboards online and getting the most cost-effective ones is a herculean task. That's why we decided to use our resources and research experience to bring the best compact mechanical keyboards to you.
How We Picked
To get the best compact mechanical keyboards, we reviewed professional opinions from heavy-duty typists, gamers, programmers, and some remote workers. We also checked users' feedback on these selected compact mechanical keyboards. These opinions and reviews helped us to pick these four awesome and cost-effective compact mechanical keyboards.
We also checked the sizes of these mechanical keyboards and they are well-designed. The keys are well-placed and made with high-quality materials that are durable and comfy. These compact mechanical keyboards are portable and they have detachable cords they are also affordable, beautiful, slim, and sleek – you will love them.
Care and maintenance
How to keep clean
There are many ways to clean a compact mechanical keyboard. You can remove crumbs or dust by turning the keyboard upside down and gently tapping it with one hand while you hold it firmly with the other. Also, you can use an air gun to blast dust out from beneath the keys. If water or juice spills on your keyboard, use a towel to absorb the liquid and dry the keyboard. Don't use a strong towel or harsh chemicals to clean your keyboard. You can use keyboard cleaning gel to clean mechanical keyboards.
Where and how to display
Compact mechanical keyboards can be displayed on desks with their feet or mounting hardware
Where and how to store when not in use
You can store your mechanical keyboard inside its original box. You can keep them in desk drawers, keyboard trays, wall racks, and cupboards. You can lean it against the wall but you need to place it where it won't trip people or where it can be easily kicked.