The Best Commuter Bike Lights for 2023
Light Up Your Way as You Commute on Your Bike This Summer Season.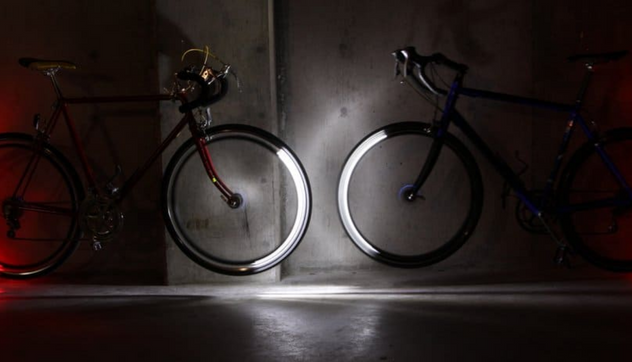 Summer allows you to get the energy for a bike ride as you commute to work. Biking needs technique and a lot of equipment before you dive into the world of riding, and locking up your bike safely after your daily commute. From your smartphone to tire patches, the range of items required while riding a bike can be so vast, hence, we are here to make it easier, by settling on one of the most important tools of all in biking – the commuter bike light.
They help in illuminating the way ahead while riding in the dark and help you to be seen by both motorists and pedestrians.
Different commuter bike lights are useful for different types of bike riders, this selection is guaranteed to make your choice simple and automatic.
How We Picked
Brightness and Beam Distance

For both illumination and visibility, brightness and beam distance are important aspects of choosing commuter bike lights, so, we looked at commuter bike lights of diverse lumen levels and lengths of beam distance.


Power/Battery Life

Similar to brightness and beam distance, power/battery life that gives energy to the commuter bike lights is also crucial in supporting the lights.


Ease of Attachment/Stability/Durability

No one would want to face difficulty while attaching the lights, facing unstable lighting, and owning non-durable lights, however, the best lights need careful attachment and replacement and tend to have a flexible light head.


Cost-Effectiveness

There's nothing worse than not affording a bike light. To avoid this, we evaluated the prices of the commuter bike lights concerning the riders' ability and willingness to pay.

Our Top Picks
Best Pick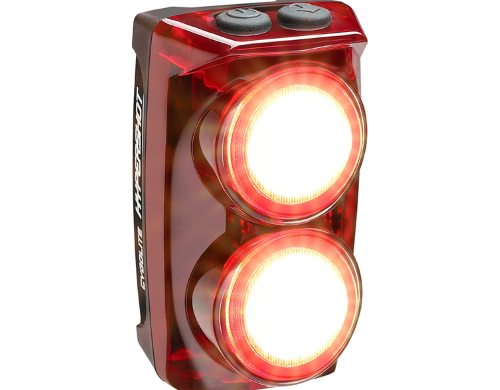 The selection may be more costly than others, but it's 100% worth the price.
This commuter bike light is for persons wanting to light up their bike's rear regardless of the location they are traversing through. Its plastic casing helps it to help the light attain IP64 water-resistant ratings. The Cygolite Hypershot 350 Bike Taillight does the job – making your bicycle's back visible – and offers a premium experience. As the best product in this review, acquiring it as soon as possible is a commendable option.
This rear commuter bike light is so perfect that it outdoes other similar and complementary products in the market.


Runner Up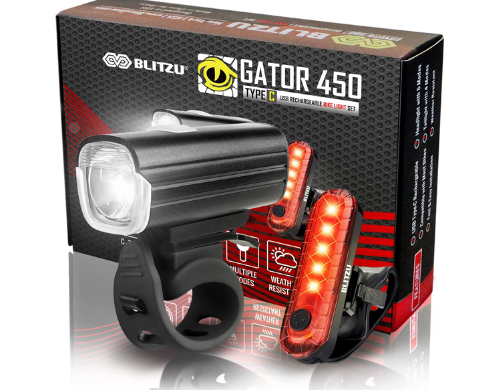 With four lighting modes to choose from when in use, this product is flexible.
Riders who would like a set of front and real commuter bike lights will find this product worthwhile. The BLITZU Gator 450 Lumens Bike Lights Front and Back Set are ideal for different weather conditions. The handlebar mount helps keep the front light focused and sustained. Get this light to be a flexible commuter.
Complete set of front and rear lights to get you through the darkest places.


Most cost-effective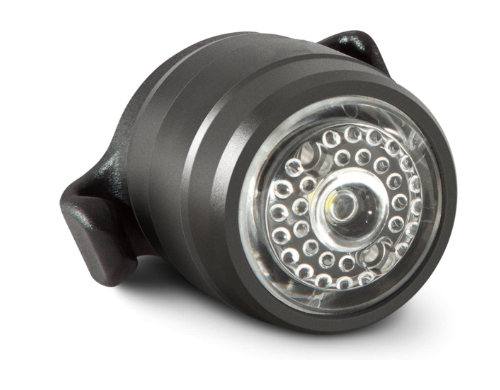 Want to light up your bike's rear? Look no further.
This light is best for professional riders that would like to seem classic. The Cycle Torch Bolt Rear Bike Light is a simple and easy solution for your bike commute with a water-resistant feature to keep up the lighting in rain. Its four modes are enough for the rider to flexibly manage their lights. Purchase these lights to save money as you ride safely.
One of the cheapest rear lights with a metallic case that is just right for commuter bikes.


Everything We Recommend
Best Pick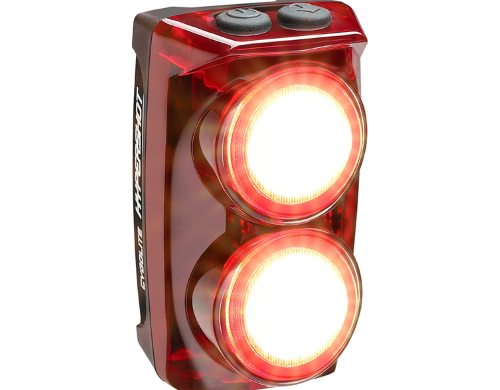 The selection may be more costly than others, but it's 100% worth the price.
$50.55
Runner Up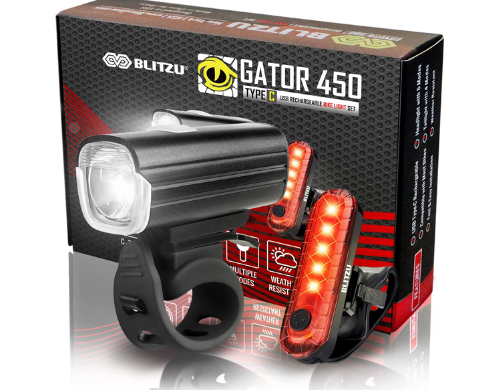 With four lighting modes to choose from when in use, this product is flexible.
$18.95
Most cost-effective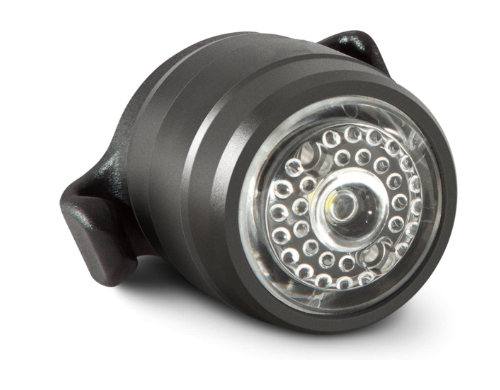 Want to light up your bike's rear? Look no further.
Who This Is For
The products here are for all bikers who love riding while commuting to work.
Do I need bike lights for my bike?
Yes, you may need bike lights for your bike. A paper published in the National Library of Medicine suggested that the rate of accidents on bikes with permanent running lights was 19% lower than on bikes that lacked lighting systems.
What kind of lights do I need?
You need a lighting system that's powered by a reliable power source – say, a lithium polymer battery – that lights the bulbs. The recommended brightness for your front lights should be 200 – 600 lumens.
Different types of lights and bulbs for my bike?
Most bike bulbs sold these days are LED and are enough for your commute. The types of lights required for your bike are front, and rear lights to let you see and be seen.
Why You Should Trust Us
Many bike lights are marketed for well-lit bike riders, while many commuter bike lights lack brightness, durability, and battery life. As such, we have found the best lighting systems for illuminating your way in the dark and aiding other road users to take note of you as you commute.
How We Picked
It's not easy to find the right commuter bike light, especially with such a large number to choose from online. To make the process easier, we scoured over previous customer experience with all types of commuter bike lights and collated their opinions on the utility derived from them. These experiences ranged from how intense the bike riding was to riding in the dark, approaching well-lit areas, dealing with motorists, alerting pedestrians, and seeing the forthcoming traffic at a fair distance. With all the first-hand opinions coming from a range of bikers, you can trust our methodology, and find the right commuter bike light for the road you'll tackle this summer.
We searched through various products made of different types of materials, designs, and styles to find the best fit for you. While searching for the right commuter bike light, we looked for products with the right brightness to keep you adequately illuminated along your way. Across all of our choices, we find durability and strength to be a crucial part of the evaluation process as keeping you safe and making sure your money is spent wisely is our top priority. As always, we searched for the right deals, and bargains to find you the most cost-effective commuter bike light that offers quality.
The brightness of light:
It's noted that a commuter bike light's brightness can resemble that of a car. We, therefore, scrutinized for just the right lumens required before you get booked for excess illumination.
Beam distance:
The further you see, the safer you seem to be. We, therefore, gauged the commuter bike lights' beam distance to choose the best.
Bulb Type:
The bulb type determines your battery usage, visibility, and comfort as you use your commuter bike light. This was, therefore, an important aspect of commuter bike lights.
Power:
As you need the energy to light up your way, we looked at the power source of the commuter bike lights system.
Battery Life:
Battery life is essential in gauging the length of use of a commuter bike light after a single charge. As you may be far away from a power source, the battery life is an important aspect of the commuter bike lights.
Charging Speed:
We understood that a reasonable charging time was needed to help the biker flawlessly use the lights. This aspect was, therefore, incorporated in our review.
Ease of attachment:
We listened to the customers' views on how easy and fast it was to attach and install the commuter bike light into the bike's frame. The best were selected and presented in this list.
Stability:
Stability helps to promote the sustainable features of the commuter bike lighting systems. Hence, the ability to deliver consistently was tested and evaluated.
Durability:
The saying goes that, the longer the better. Durability was therefore determined from first-hand customer feedback and matched to the manufacturers' description.
Water-resistant:
We determined if the commuter bike lights could operate in the rain or could withstand landing in a pail full of water. Hence, we looked at the certified water-resistant commuter bike lights in this review.
Price vs Quality:
It's worthwhile to balance the value issued in the form of price with the value gained in the form of quality. This review placed high importance on the products that offered the best quality per unit price cost.
Style/Design:
The style/design offers aesthetics to the everyday user of the commuter bike lights. Hence, the specific styles and designs that ranked highly by the users, which we noted and included in this selection.
Care and maintenance
Start attaching the front lights to the front side of your bike and vice versa to avoid confusion, with the white and rear lights facing forwards and backward respectively. Screw the lights or strap them to the respective places as advised in the user's manual or the manufacturer's website. To maintain your commuter bike light you need to wash the lights when you're washing your bike, and whenever they get dirty. You can replace your bike light after 10,000 to 15,000 hours of use which means that you should replace them:
If your lights are damaged;
If they don't operate well due to age; or,
If you need to upgrade.
Charging your bike lights may take two to three hours and change is needed if they don't sustain you through your whole commute. If the cost of replacing the committee bike lights' batteries gets higher than purchasing a new one, we advise that you should opt for the latter. Replacement is the only remedy for light breakages but you can prevent such misfortune by using your bike lights carefully. It's good to have a standby spare light in case all doesn't go well, for instance, in the case of an accident.