The Best Cold Brew Coffee Maker for 2023
A cold brew coffee maker allows you to brew your coffee exactly how you want it, from the comfort of your own home!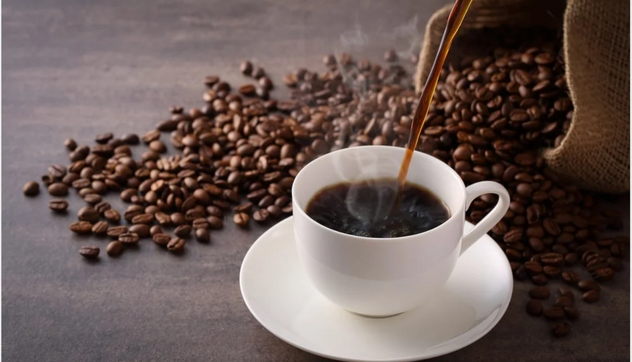 This article will appeal to coffee lovers, especially those who enjoy a cold brew. In recent years, cold brew has swept the globe as a less acidic coffee alternative that still has all the same delicious characteristics. And if you're looking for a sign to purchase a cold-brew coffee maker, then this is it. Besides saving you tons of dollars in the long run, you get to make your unique cold brew, depending on the flavor profile you want. Moreso, you can experiment and try out new brewing methods, all from the comfort of your home.
We took the time to scour the market for the best options, which we know you'll find very useful.
How We Picked
Taste/Quality of Coffee

We can all agree that the flavor of cold brew coffee is distinct. There is no middle ground: you may do it correctly or incorrectly. Therefore, the brewed drink you receive must have the best flavor and quality.
Coffee brewing is not just a delicate operation but also an art; therefore, you should invest in a cold brew maker guaranteed to produce the desired results!


Ease of Use

Nobody wants a headache when it's time to make a cup of coffee. A machine that leaves you frustrated during brewing is not worth your money. Contrarily, using a user-friendly machine makes everything much easier. When it comes down to it, machines are meant to make the job easier, right?


Durability

A cold brew maker of high quality can serve you well. Depending on how you care for and maintain the machine, you will get the most out of it. The choices we provided on this list are certain to benefit you for many years to come. Some of the products on this list come with a guarantee from the manufacturer when you buy them.


Price

It's essential that you spend within the limit you intended. We all have different budgets and amounts of money to spend, so we made sure that we had something for everyone on this list.
Either way, all the options are worth their salt, so have full faith and confidence in the products you find on this list.

Who This Is For
Anyone and everyone wanting to buy a cold-brew coffee machine should read this article. We know how crucial it is to get the correct tool for this delicate yet highly necessary job since we adore coffee. We take our time to make sure you won't be let down.
Automatic vs. manual
Some people would prefer to push a few buttons to have their coffee prepared and ready for them. Others, on the other hand, value the skill and artistry involved in preparing their coffee. At the end of the day, we are all coffee enthusiasts. You'll determine what you need based on your routine for drinking coffee.
Automatic coffee makers were designed for people who prefer their coffee without having to prepare it separately. Automatic machines are incredibly user-friendly and still provide you with the same great taste because they were made with convenience in mind. A manual coffee brewer is a perfect option if you prefer to take your time and go slowly.
Can't I just use a regular coffee maker?
Yes. Nevertheless, producing cold brew coffee is entirely different from making regular espresso coffee. as a result, everything — even the flavors — is totally altered. The typical coffee maker does not have a design that favors the best cold extraction of coffee, even though it is functional. Consider the residue left in your flask after extraction, how simple it is to measure the ingredients, and how well-kept your coffee maker is. With this in mind, the cold brew extractor was created to make your life easier.
Why You Should Trust Us
Taking that big step to purchase a machine to offer you convenience at home needs to be properly calculated and well-planned. You need to make a purchase that you have confidence in. The market is full of endless options, and instead of surfing endless pages of coffee brewers, we decided to make it much easier for you. What's more is that we put plenty of factors covered below into consideration before listing these options for you, making sure you get nothing but the best.
How We Picked
Taste/quality of coffee
A superb cup of coffee is determined by the flavor and potency of the brew. Coffee brewing is an art; even the smallest errors can compromise the delicate process. So, having the appropriate equipment for the job prevents you from experiencing a lot of disappointment. Purchasing a good coffee maker will put your mind at ease.
Size + shape
Depending on where you plan to store your coffee maker, the size and shape of your purchase will matter a lot. Perhaps you want to acquire a portable item that you can put up in any place in the kitchen. You might also not care about the size if you're searching for a coffee maker to permanently occupy a space. All of it is up to you.
Ease of use
The cold brew makers listed below vary in design. As it follows, the ease of use will vary from one brewer to another. If you are looking for something easy to use that is not complicated, we still have you covered on this list.
The capacity of coffee in one go
Generally, you can assume that an average eight-ounce (240 mL) cup of coffee offers around 100 mg of caffeine. These coffee makers can produce up to four or five cups of cold brew per batch on average, despite having varied capacities. You can modify your purchase to meet your needs.
Durability
The durability of your equipment will be heavily determined by how you maintain it. Keeping it clean and well-maintained is the key to achieving the durability of your coffee maker.
Design/style
As you can see from the list we have given you, there are various designs. We have you covered if you want a simplistic style that still gets the job done. Your requirements are met if you are also looking for a more complex design. When it comes to use and maintenance, some designs are more complex than others.
Price
As we mentioned before, there is something for everyone on this list. Here, the best cold brew coffee maker for you is mentioned according to your budget.
Easy to clean
Different brewers have different designs; hence, each demands a unique cleaning method. Some of the brewers on this list do not operate on electricity, while others do. The cleaning methods differ; however, with the holding container, most of them are dishwasher safe. You can effortlessly get the cleaning and tidying up done in minutes.
Care and maintenance
How to wash and dry
Washing and drying your brewer depends on the type or design you have. Some are dishwasher-safe, while others are not. It is vital to read the manual to find the proper cleaning instructions for your set. As for the detachable pitchers, most are dishwasher-safe. You can also wash it manually to get the cleaning done thoroughly.
Is it machine washable?
As we have stated above, all this depends on the model and design of your coffee brewer. The electronic parts are not meant to encounter water. Therefore, cleaning should be done appropriately.
How to clean the exterior
The exterior cleaning of the electronic cold brewers should be done using a dry towel wipe. Avoid leaching water into these parts to avoid any risk of electrical shock or malfunction.
Where and how to display
Place your cold brew maker away from the reach of children. The cables should be hidden and well-secured to avoid any accidents or mishaps.
Where and how to store
Always store your cold brewer on a stable and clean surface away from water, especially if it is electronic. Dust it regularly to prevent the buildup of dust and other debris.