The Best Cheap Sunglasses for 2023
Do you feel the need to break the bank to own sunglasses?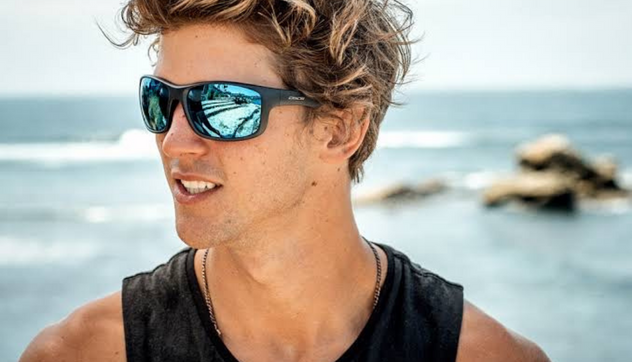 Not everyone is willing to spend a couple more dollars on an item they know can be lost or stepped on. And not everyone is willing to spend any amount of effort, energy, or time in their lives worrying about losing or breaking sunglasses. Life's too short to spend any of it fretting about overly expensive sunglasses. However, good and quality sunglasses are an important part of eye health and sharp vision. Proper lenses go a long way in protecting the eyes from the harmful effects of the sun. Do you hate stressing over scratches, loss, or breaking of your expensive sunglasses? But at the same time in need of quality and inexpensive sunglasses you can buy? Then this is for you!
Sunglasses are more than just an item to shield your eyes from the sunlight. They also help to maintain good eyesight and protect your eyes from harmful ultraviolet damage. However, in recent trends, sunglasses are now a fashion statement that compliments your outfit or aligns with your lifestyle and you can never go wrong with the right pair that doesn't require breaking the bank.
How We Picked
UV Protection

The major reason we purchase sunglasses is to protect our eyes which can only be achieved with the presence of UV protection. We have carefully selected sunglasses with UV protection to protect the eyes from harmful radiation.

Frame Shape/Comfort

Individual face shape varies from one another so does sunglasses' frame shape mixing them up can make your sunnies look hideous or jeopardize your comfort.

Quality of Lens

Wearing sunglasses shouldn't make your vision blurry or objects discolored. And for the comfort and protection of the eyes, the quality of sunglasses is determined by the clarity of vision.

Durability/Strength

The durability of sunglasses is determined by the material it's made of which is kept into consideration in picking the best cheap sunglasses.
Our Top Picks
Best Pick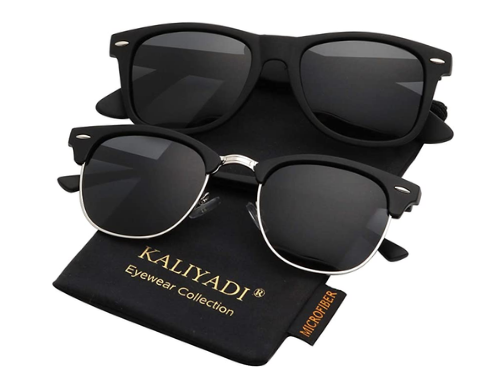 Polarized sunglasses that cater to eye health with style into consideration.
Looking for durable and stylish everyday sunnies with polarized lenses providing great clarity of vision, comfort, and protection? Then Kaliyadi is the best for you!
Caters for both health and style.


Runner Up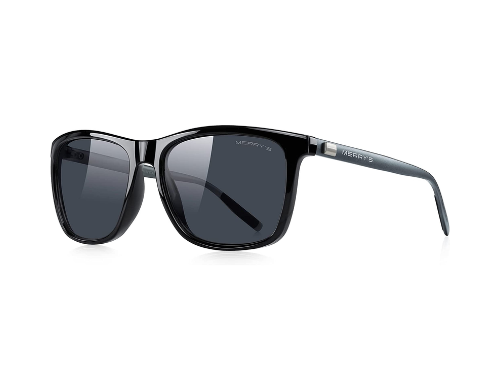 Adjustable arm spring with unique and sturdy nose cushion
Sungait sunnies are known to be of superior quality, strong lightweight, and comfortable. All for an affordable price.
Strong, lightweight, and comfortable to wear.


Most cost-effective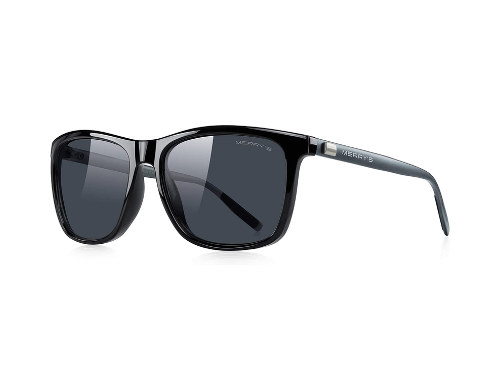 Vintage-style unisex sunglasses with impressive packaging and presentation.
Impressive packaging and definitive polarization
Sturdy, firm, and with great visual clarity.


Everything We Recommend
Who This Is For
The product advertised here is for anyone tired of worrying over expensive sunglasses before worrying about themselves or tired of spending ridiculous amounts of money on sunglasses only to end up being sat on or scratched.
Cheap Sunglasses or Expensive Sunglasses
The common perception about sunglasses is whether cheap sunnies do work or expensive sunnies are always value for the money. While expensive sunglasses feature a high-quality frame material, some other brands are committed to using premium material.
However, expensive sunglasses are made from the same material as cheap sunglasses. The only difference is they probably provide the comfort and longevity you need. Being a designer, expensive or cheap sunglasses doesn't guarantee getting the best out of your sunglasses, you just have to know what to shop for.
Do cheap sunglasses protect your eyes?
Whether you are on a budget or you are tired of replacing your expensive sunnies, cheap sunglasses always feel like the right one to go for. But do they protect your eyes from UV rays?
Yes. Cheap sunglasses can protect your eyes from harmful sun rays but only to a certain level. Some inexpensive sunglasses offer outstanding UV protection for your eyes while some struggle to offer the bare minimum.
But to entirely protect your eyes, lenses need anti-reflective coating which most cheap sunglasses do not have. But in the end, UV400 protection is better than none. As they can be used for emergency sunnies or backup sunnies.
Why You Should Trust Us
As important as sunglasses seem to be for every individual eye health, not everyone has the financial capabilities to splurge on an item that will eventually get scratched or break after a couple of months when they can have sunnies within their pocket range and will serve the same purpose. As such, we have found the best quality for strength, durability, and protection of the eyes.
How We Picked
It's not easy finding the right sunglasses, that tick all the right qualities and are at the same time affordable. To make it easier for you, we have personally tested and scoured through previous customers' reviews with all brands of sunglasses and compared user experience, accumulated their opinions on the protection, comfort, and durability their sunglasses offered them.
These experiences came from the quality of the lens and how comfortable they felt using them. And If they achieved why they acquired the sunnies for driving, backup sunnies, or vacation. With all these first-hand opinions coming from the range of cheap sunglasses users you can trust our process and find the perfect sunglasses for your everyday usage without worrying about them getting destroyed.
We searched through a variety of sunglasses brands made from metal, plastic, and glass to find comfort and protection for you. When making the best picks for you, we searched for sunglasses with maximum UV protection for high-definition vision, true color, and clarity, lightweight, and at the same time provide comfort and adapt to the lifestyle of the owner while going about their day without hassle. In our evaluation, we ensure our picks display qualities of durability and strength to be a value for your money.
Care and miantenance
Maintaining your Sunglasses
Clean regularly.
Store in a safe space, away from sharp objects.
Keep out of direct, extreme heat.
Don't adjust the nose piece.
It's extremely thin and prone to breakage, especially over time.
How to get rid of small scratches on sunglasses lenses?
Cleaning with toothpaste
Purchase a non-abrasive brand of toothpaste: The toothpaste must not contain any mint or teeth-whitener.
Apply a small amount of the toothpaste to cotton wool: Ensure it's a small amount so it doesn't smudge on your sunglasses.
Rub the cotton wool in a circular motion on the scratch for about 15 seconds.
Rinse the toothpaste off the sunglasses.
Dry the sunglasses with a soft, lint-free cloth.
However, these can only work when it comes to small scratches but to avoid big scratches, consider buying a warranty on your sunnies so you can take advantage of the warranty and have your sunnies replaced. You can also purchase a sunglasses case to keep your sunnies when not in use to avoid unnecessary scratches.