The Best Charcoal for Grilling for 2023
No matter what kind of grilling or smoking you enjoy, our top picks will help you find charcoal that meets your needs.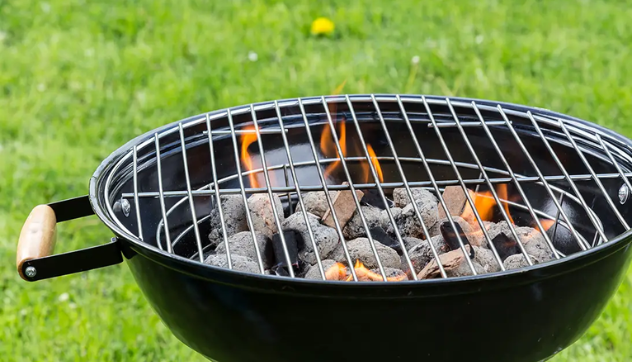 The smell of a backyard barbeque emanating from the most fantastic charcoal grills screams summer. The charcoal part of it dates back to the Stone Age. However, much has changed. The variety of charcoal brands and types available now is dizzying. Those who are new to the pleasures of grilling may not know what to look for when buying charcoal. In light of this, we chose to put some of the most well-liked charcoal products on the market today through rigorous (and delicious!) testing to find out which ones really reign.
How We Picked
Type of Charcoal

We made our selections based on the kinds of events you'll be utilizing the charcoal for and the kinds of charcoal that will work best for you.


Long Lasting

Not all charcoal can hold heat and burn for a long time. We chose high-quality items that will last and serve you well.


Health Considerations

The fumes from charcoal can be unhealthy for people at times, causing problems. Be sure to fire up your grill in an open, well-ventilated space. Also, we opted for charcoal with minimal fumes and smoke to make grilling safer.


Cost-Effectiveness

When looking for low-cost charcoal for grilling, you don't always have to forgo quality. We attempted to achieve a balance between cost and quality.

Who This Is For
Grilling with charcoal is ideal for those who enjoy a good barbeque on a summer's day. Grilling is a fun, tasty way to prepare a meal year-round. Charcoal grills aren't as easy to use, but they give food even more flavor
Can I grill using charcoal?
Yes. Most people prefer the smoky taste of charcoal grills since they add a little something extra to your food. For many, the flavor profile of grilled food is all about the kind of charcoal used. Grilling with charcoal requires a thick, condensed layer of lit coals for even temperatures across the cooking surface. A thin layer creates less heat for a shorter amount of time. Grilling directly over the hot coals will sear the outside of the food and make attractive grill marks.
Difference between lump charcoal and briquettes
Lumpy charcoal is composed of charred pieces of wood, whereas briquettes are composed of compacted sawdust. Briquettes often create lower temperatures and burn more slowly. Lump variability is higher. Dust, chips, and sizable pieces can all be found in a standard bag of lump charcoal. You may produce a very high temperature by combining many of them. Briquettes provide consistency and are typically less expensive. Lump offers more heat and produces a smoky taste.
Why You Should Trust Us
We've done all the necessary research, so you can rely on us to make sure you get anything worthy of the caliber of your purchases. To guarantee that we provide you with the best, we spend hours conducting in-depth research and reading through various evaluations.
How We Picked
We took the following factors into consideration:
Type of charcoal
There are now three main forms of charcoal in use. Each has advantages, and the charcoal you choose to use will depend on the meal you are cooking or the circumstances surrounding your grilling.
Lump charcoal
This is additive-free and entirely natural. It is simply wood that has been burned at extremely high temperatures in an oxygen-poor environment until it is nothing but carbon. The way it burns will vary depending on the type of wood it was initially; for instance, maple or oak put out a constant heat, while certain other types of wood can be a little sparky. The burn period is shorter for lump coal since it burns hotter but more quickly than briquettes. Ensure you obtain double-sieved lump charcoal so you don't pay for something messy that won't burn.
Briquettes
Briquettes are a type of composite fuel and have a pillow-like shape. They are a blend of binders, an oxidizing agent, charcoal fines, accelerants, and coal dust. The binder keeps the briquettes in their distinctive shape and prevents them from crumbling, and the oxidizing substance makes the briquette easy to ignite. The remainder is often carbonized hardwood particles made from coal or charcoal. Using a chimney starter is advised because some briquettes do release an unpleasant-smelling smoke when first lit. We advise utilizing the smokeless and odorless heat beads, as they deliver hot, dependable cooking temperatures.
Hardwood
This product is produced when the wood is burned until it turns into impurity-free coal. There are no binders or fillers in pure, high-quality charcoal. You can quickly put your food on the grill because it lights up more quickly. Your two-inch ribeye will get a deeper sear because it burns hotter. Additionally, since it creates less ash, your grill's bottom won't collect as much grime. Because the size of the hardwood pieces varies, you must be more careful when creating and lighting the fire to prevent all the smaller pieces from burning out before you can begin.
Long lasting
We have chosen the best charcoal for you, which will help you grill more thoroughly for a longer period of time and in a variety of other ways. We made sure of this so you wouldn't have to purchase as many bags in case one caught fire too soon.
Easy to use
We looked for the best charcoal that you can use right away without needing to do anything more to make it work.
Health considerations
Everything that causes fire or smoke must be closely examined to see whether it is safe for people, and yes, we have looked through and chosen the best items so that you won't need to worry about them as much.
Price vs. quality
Even though everyone needs charcoal, not everyone has a lot of money to spend on it. As a result, we've chosen charcoal that is within your price range. We made sure that the products we chose were comparable in terms of price and quality.
Care and maintenance
Safety information
Never use gasoline to light charcoal. Do not add lighter fluid directly to burning charcoal. Make sure the ashes are cold before discarding them. Never burn charcoal inside homes, vehicles, or tents (burning charcoal gives off carbon monoxide, which has no odor). Barbecue away from flammable items, overhangs, and trees.
Is it safe to eat food grilled with charcoal?
Yes. However, take care not to burn or scorch any meat, poultry, or fish. Heterocyclic amines are produced when meat, poultry, and fish are charred, burned, or grilled at high temperatures (HCAs). These HCAs have the potential to alter genetic material, raising the risk of colorectal and stomach cancer.
How do you use charcoal to grill food?
To cook using direct heat, position the lighted coals for the tropical zone on about half of the charcoal grate. Sear the meat over the embers, then transfer it to a cool spot for slower indirect cooking. Place the cooking grate in position and close the lid, regardless of the charcoal configuration.
How to store charcoal
Charcoal should always be stored in a cold, dry place, as far away from any source of moisture as possible. Otherwise, you may discover that your charcoal supply is no longer ignitable.
Can I use charcoal if it's wet?
Wet charcoal can be salvaged, depending on the type and amount of moisture it has been exposed to. Wet lump charcoal can be restored if it's kept in the sun for a few days. Place them in a single layer and flip them over every day. Ensure that they are completely dry to the core; otherwise, they will take longer to ignite.
Does charcoal expire?
Charcoal is a manufactured substance produced almost entirely from elemental carbon. In other words, charcoal does not "expire" or go bad and may be stored eternally. However, if you use briquettes, the additives used to produce them might "go bad" or become ineffective in evaporation.