The Best Cat Scratcher of 2023
Top cat scratchers to help you avoid paying for expensive upholstery repairs.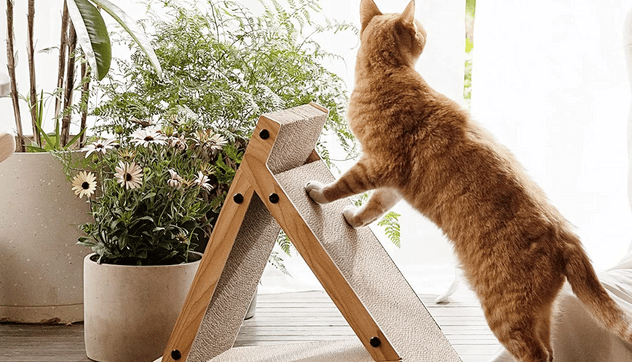 While cats are lovely and make great companions, they can turn into real scratching monsters whenever their natural predator instincts kick in. Scratching is such a natural habit for such pets as it's one of their means of marking territory. Besides, it's also a way to remove old claw sheaths and stretch out their claws and front legs.
Adding a cat scratcher to your home is a good way to nurture this natural instinct while reducing your cat's inclination to scratch upholstery and furniture. Luckily, there is no shortage of cat scratchers that are both beautiful and functional. To make your purchasing process easier, We've lined up some of these great options optimized for you and your cat.
Our Top Picks
Best Pick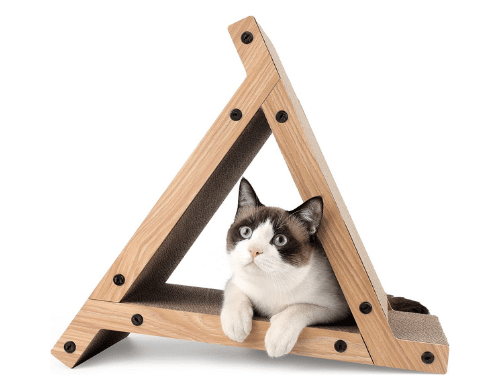 A very functional and aesthetically pleasing scratching lounge.
If you or your cat is tired of seeing the same old scratchers, you can try this house-shaped piece. You get a play station, a chilling spot, and a scratcher all at once.
Built with multiple sides to increase the scratching area. This scratcher's unique design offers both horizontal and vertical scratching possibilities. The space between the panels works great as a play tunnel or a chilling spot.
Runner Up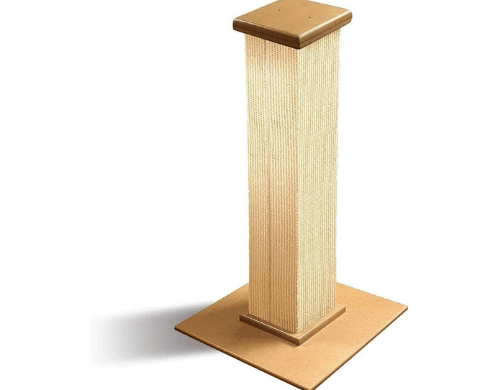 The 32-inch height allows cats to stretch fully and tone muscles while scratching.
Besides scratching, cats love to jump off and onto furniture. This tower comes in handy will come in handy for such situations.
The wooden base has a nice polished finish for aesthetics and it's wide enough to support the tower. This useful scratching post is made of fibrous and durable woven sisal, which naturally stimulates cats' scratching instincts.
Most Cost-Effective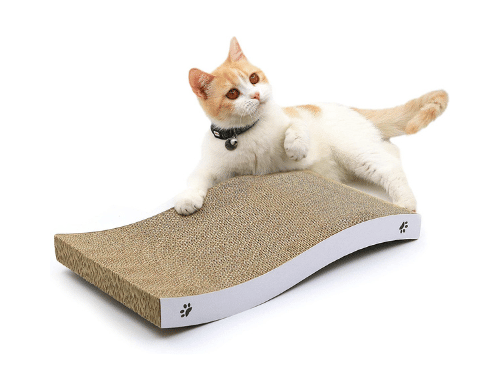 This little cat scratcher barely takes up any space.
Because the scratching pad is reversible, when one side wears out, simply flip it over and you have a brand new surface. The overall design resembles tree bark, and your cat will be naturally drawn to it.
A premium, high-quality and stylish cat scratcher at a reasonable price. This piece is made with heavy-duty corrugated and 100% recycled cardboard which is a durable and natural material.
Everything We Recommend
Best Pick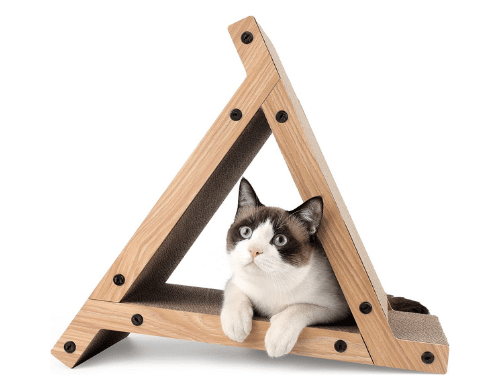 A very functional and aesthetically pleasing scratching lounge.
$24.79 ($24.79 / Count)
Most Cost-Effective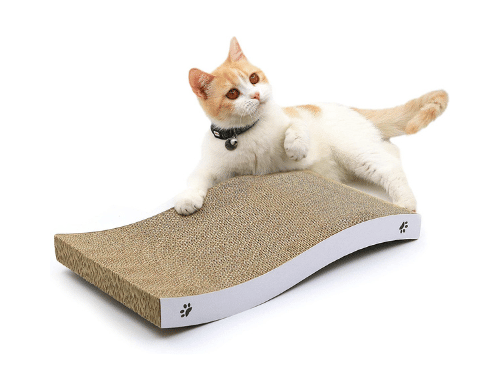 This little cat scratcher barely takes up any space.
$10.99
Most Cost-Effective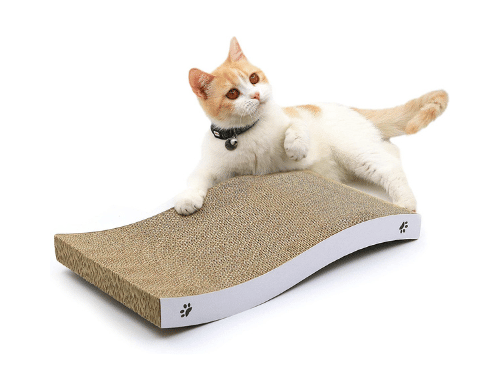 This little cat scratcher barely takes up any space.
$10.99
Who This Is For
This article is for those who love cats and need to keep them busy while leaving home without getting worried about furniture getting scratched by their lovely buddies. Cat scratchers are a great solution to keep your sofa intact from the cat's nails.
Are Cat Scratchers Worth It?
Cat scratchers are worth it because besides conserving your furniture, they bring several benefits to your cat's health by keeping them entertained. They can remove old claw sheaths and stretch out their claws and front legs.
Can You Use Cat Scratchers With Rabbits?
Yes, rabbits have digging and scratching habits. It's possible to take advantage of many cat toys.
Are Cat Scratchers Recyclable?
Cat scratchers made with plastic or carpet spun from synthetic fibers are not eco-friendly because of fossil fuel byproducts. Instead, it's better to look for natural or recycled materials, such as card boxes, wood, and sisal scratchers.
Why You Should Trust Us
We based our research on customer experience-rated. We matched the best options you have available in the market, considering the price, long-lasting items, and cost-effectiveness.
How We Picked
The scratchers we are sharing here are indeed tested, evaluated, and approved by demanding customers. We scoured over their opinions on the web, and if you want to get a good deal count on those options.
Style – Vertical/Horizontal/Angular
Vertical scratchers are especially good if your cat tends to scratch your sofa arm. Keep in mind that if that is its preference, a vertical scratcher is an ideal solution. Horizontal scratchers are good if your pet likes to scratch your carpet. Angular scratchers are a good choice if you notice that your cat doesn't have a specific preference between horizontal or vertical positions.
Stability
It is essential to care about your cat scratcher's stability, especially the vertical ones. Otherwise, your cat will not have so much fun if it's afraid of falling from the scratcher or falling over it.
Durability
A good cat scratcher can last for years, some tests are made letting 20 cats have fun with it, leaving not even visible marks.
Material of post
The options in this article are card boxes and sisal rope. These two materials mimic the outdoors and act as a stimulant for scratching instincts. You can buy many different cat scratchers, regarding their positioning or material, but have in mind that your cat has its preferences. Horizontal and vertical options have benefits while stretching out cats' legs, but you know how independent cats are.
Price vs Quality
When it comes to guaranteeing a quality scratcher for your pet, you need to remember that as much more it is durable and much more entertaining to your cat, you guarantee more life quality to your buddy, and you keep furniture and carpets for longer. It is an important investment to avoid expenses.
Design
A weird scratcher in the middle of your living room is ugly as an all-scratched sofa. We're presenting you cat scratcher options that may fit anywhere in your house, at the same time, it is safe for your pet.
Care and Maintenance
This article has shown two different kinds of cat scratchers until here. When it comes to care and maintenance, it's important to consider that sisal scratchers can have their ropes replaced, but it doesn't guarantee much more longevity. Card Boxes can not be repaired or refurbished.
If you're worried about durability, remember cardboard scratchers last between 3 and 4 months, while the sisal ones can last longer than two years.