The Best Cat Litter for 2023
Keep your cat happy and your home smelling fresh and clean by using the best cat litter available on the market!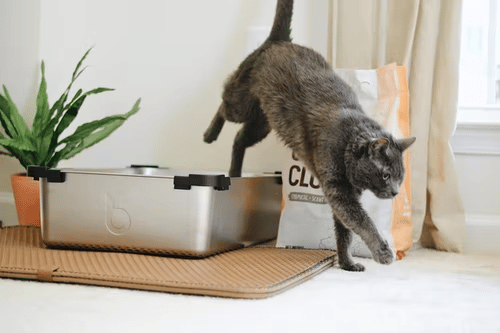 Looking after a cat can be a messy endeavor, and sometimes smelly too, but it doesn't have to be! While indoor cats need litter, outdoor cats will also appreciate a tray filled with clean litter easily accessible to them.
Cat litter and litter trays provide your pet with a safe, hygienic, and convenient toilet in the privacy of their home, no matter the season. There is a wide variety of cat litter available, some will be suitable for your cat while others will not. Cats are extremely meticulous about cleanliness, so they will always appreciate an attentively cleaned, freshly filled tray. Without cat litter, you can expect some nasty accidents around your home, especially if your cat is exceptionally young or old or hasn't been feeling well.
After careful consideration, below are our top picks for cat litter products suitable for you and your cat.
How We Picked
Smell Reduction

A stinky litter box is a no. Cat urine is quite smelly, to the point that it can fill a room. Aside from replacing litter regularly, the best approach to avoid it is to use odor-controlling litter.

Water Absorption

A good cat litter must absorb a lot of moisture. It should absorb its weight in urine, as well as contain odors. However, the litter material should be evaluated, as some very absorbent cat litter might be detrimental to your cat's health when ingested.

Clumping or Non-Clumping

Clumping litters make your life much simpler, and your pet will typically prefer them. A clumping litter forms solid masses that are easy to scoop and remove. Clumping cat litters tend to have better odor management and require less frequent replacement than non-clumping litter.

Cost-Effectiveness

Keep in mind that you'll need to buy kitty litter regularly. As a result, price is an essential consideration, and buying in bulk is sometimes preferable. You typically get what you pay for with litter (as with most things).
Our Top Picks
Our Top Pick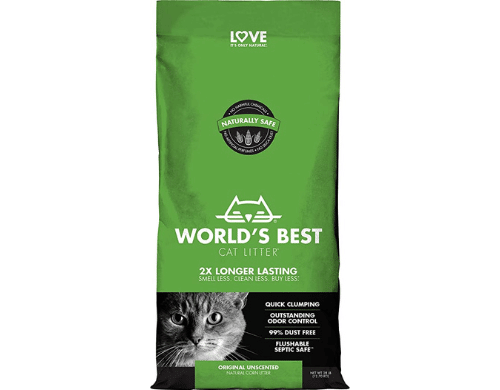 Eco-friendly litter for sensitive cats
This cat litter ticks all the right boxes and is suitable for most cat-owning households.

You get 100% of what you pay for with this cat litter.
Our Runner-Up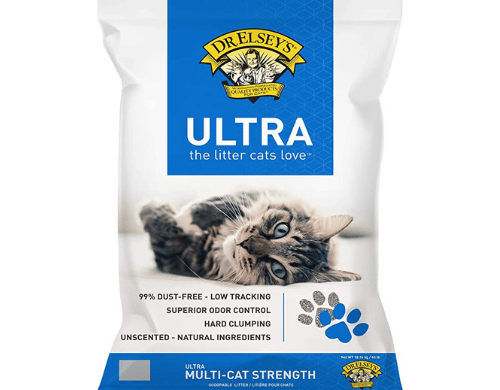 Superior odor control and excellent clumping formula
This multi-cat formula cat litter with outstanding odor control keeps your house feeling clean and fresh all day long.
Dust-free and great for freshness.
Most Cost-Effective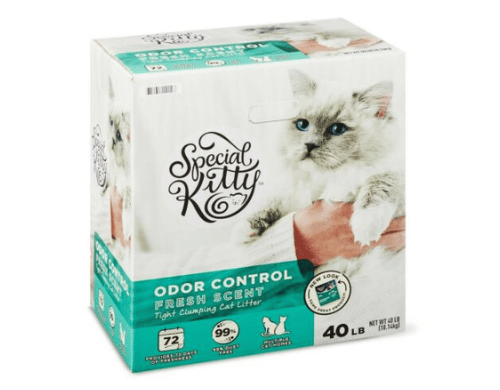 Masks your cat's natural litter box odor
You can get this litter at half the price of most others if you don't mind sweeping the box every now and then
If you're on a budget, this is more than effective for your litter needs.
Everything We Recommend
Our Top Pick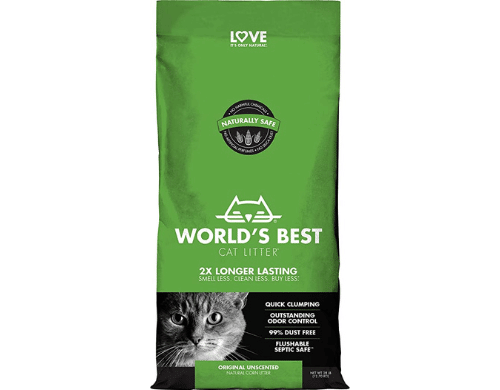 Eco-friendly litter for sensitive cats
$38.99 ($2.60 / Pound)
Our Runner-Up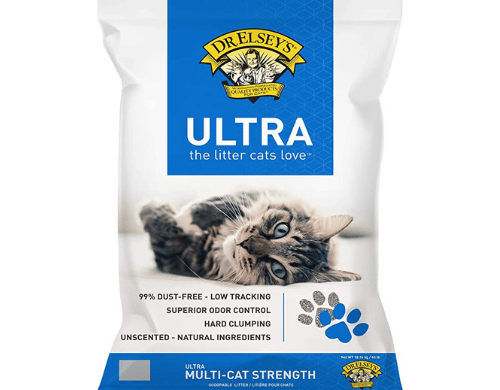 Superior odor control and excellent clumping formula
$20.55 ($0.03 / Ounce)
Most Cost-Effective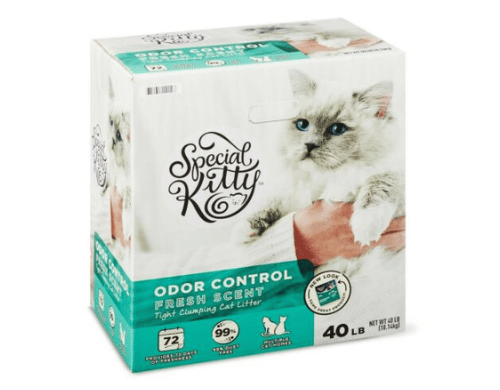 Masks your cat's natural litter box odor
Who This Is For
Indoor cats require cat litter as part of their basic needs. A cat uses it instinctively to bury its pee and excrement. However, some cat owners have preferences regarding the sort of litter their cats should use. Until recently, clay cat litter was the only way to absorb urine and allow cats to practice their natural behavior of burrowing waste. However, there are now a plethora of choices.
While you may believe that outdoor cats do not require a litter box, a litter box may provide several benefits. This includes assisting outdoor cats in adapting to indoor litters and reducing messes. If your cat relieves itself outside, it may tend to go wherever it feels like, such as in your garden, shed, or even your neighbor's yard.
Why is a good litter tray important?
Litter trays are essential accessories for a cat, so new cat parents need help choosing one. The right form and size, as well as an appropriate litter and a good storage location, are all important factors.
The right cat litter plays an important role in a cat owner's life since indoor cats typically don't have easy access to soil. Cat litter creates an optimal setting for cats to do their business. It also has several benefits, including
Improves your cat's well-being.
Provides a way for cats to cover their tracks
Assists in the Elimination of Odor
Minimizes dust
Does the brand of cat litter matter?
The brand of cat litter you choose is entirely a matter of personal choice, with your cat's needs taking precedence over your own. The decision may seem simple, but it isn't so straightforward.
Picking the correct litter for your cat's litter boxes isn't something you should take lightly. In addition, it's not something you want to keep changing frequently. This is because cats may be picky about their litter and refuse to use it if they do not like it. They can choose to go somewhere else instead. That's usually a laundry pile, carpet, or bed. The right cat litter for your household will depend on what types are available, what cats like and hate about litter, and concerns such as dust generation for humans and pets at home.
Pellets Vs. Litter Debate
Pellets and litter are two of the best types of cat litter. Both have their own set of benefits and drawbacks. A litter made of pellets is exactly as it sounds. It's created from wood, corn, walnut shells, or any plant-based material. Most wood pellets are typically made of pine. It is also possible to use other types of wood, but pine wood has a natural scent, making it an excellent choice.
This implies that chemical scents aren't required to cover smells. As pet owners attempt to make more environmentally responsible choices, this cat litter has become increasingly popular. Pellets are excellent cat litter because their material tends to be a very absorbent substance. It also does not produce dust and is chemical-free.
The modern clumping cat litter is a modification of the original clay cat litter. It's made up of little clay particles that bind together when exposed to dampness. The primary component of clumping cat litter is bentonite clay, which is broken into smaller particles. When bentonite clay particles are exposed to liquids, they absorb the moisture and clump together, hence the term clumping cat litter.
It enables cat owners to collect part of the old litter from the litter box without emptying it. Unfortunately, this cat litter doesn't have a natural scent. It's available in unscented variants, and it'll fill your house with a foul smell if used as is. As a result, perfumed versions are available, although they contain artificial, chemical scents. Cats typically embrace litter since it feels more normal to them as a spot to defecate. Litter is also less expensive and simpler to remove.
More eco-friendly cat litter
Eco-friendly cat litter is not only good for the environment but also for your cats, your house, and yourself. Several companies produce cat litter made from plant-based materials that are biodegradable and compostable. Among the materials they use are old newspapers, wood shavings, corn kernels, or grass seeds. Eco-friendly cat litter is long-lasting, low-maintenance, and does not contain any perfumes or fragrances to fight off odors
Wheat-based Cat Litter
The wheat-based cat litter is plant-based, biodegradable, renewable, and safe for septic systems and sewers. It is consistent with clay litter, easy to clean, and allows for a seamless transition from clay litter.
Corn-based Cat Litter
This cat litter is made of corn kernels or corn cobs. Corn kitty litter is safe for septic systems and sewer systems. Corn-based cat litter is also dust-free and suitable for kittens, cats prone to illness, cats with respiratory difficulties, and cats who have just had surgery. Ingestion of corn-based litter will cause no harm to your cat or any other pets in your household since corn is edible
Grass Seed Cat Litter
Grass seed cat litter is comparable to clay-based litter in that it clumps quickly and is simple to scoop. It is made entirely from grass seeds, which are renewable, biodegradable, and flushable or compostable. There are no odors to be worried about, and there is no need for perfumes or chemicals. There are also Non-GMO Project Verified options available.
Recycled Paper Cat Litter
Cat litter produced from recycled paper is also available in pellet form. Concerning the environment, this is a fantastic alternative because it repurposed materials that would otherwise be discarded. In addition, recycled paper-based litter is typically dust-free, low-tracking, and absorbent.
Walnut-based Cat Litter
Byproducts from walnut production are used to make a walnut litter. The walnut shells and fibers provide a biodegradable, environmentally friendly, safe, and non-toxic litter option. It's incredibly absorbent, light, and neutralizes odors. It also clumps, making cleaning a breeze. Although walnut-based cat litter contains dust, it's not the same as silica dust.
A cat litter is great, but what about accessories that make it better? A trap mat will be a great addition if you have a cat litter box. A good trap mat keeps messes contained and is better than a litter box placed on bare ground. Consider what other characteristics matter most to you before purchasing any trap mat, such as cleanliness, comfort, and aesthetics. You might also need a litter scoop for picking up litter containing waste. Litter scoops have slots, so clean litter falls back into the box as you pick up the waste.
Why You Should Trust Us
Cat litter is something we know well, having written dozens of in-depth reviews of many different brands. Our product testing team spent countless hours going over the different cat litter to see if they could deal with odors, are dust-free, and have a strong clumping ability, absorption, and tracking. Furthermore, being cat owners, we have experience with cats of all ages.
How We Picked
Selecting the right cat litter can be challenging. You may have discovered throughout your quest for the ideal cat litter that there are many different types of litter to pick from. To simplify the process, you must know what your cat's litter needs are.
We chose clumping cat litter for this review since they absorb moisture quickly and easily. Going with clumping litter is a smart choice. The only drawback is that it might leave a messy trail of litter. Want to get rid of odors? Scented litter may work well. However, our list doesn't include any fragranced litter. Your cat may reject it. There is a tendency for cats to prefer unscented litters over scented ones.
We also wanted to pick a dust-free cat litter. Not only does this help keep your furniture, floors, and electronics free from litter dust, but it also keeps your lungs healthy — especially if anyone in your household suffers from asthma.
As you will discover from our list, cat litter is made from various materials. This includes clay, crystal, recycled paper, corn, wheat, nutshell, and pine. Each material varies in terms of consistency, clumping ability, and scent. Cost is another factor that influenced our decision. Across all our picks, you'll find that the cost varies depending on your budget.
Care and Maintenance
When it comes to changing cat litter, there are no hard and fast guidelines. Some cats have larger poop and urine spritzes, while others have little excrement and pee spritzes. Your cat's actual output affects how often you need to scoop or change the box.
If you're using clumping litter, scoop it daily and replace it at least once a month. If you have several cats, changing the cat litter more frequently, like every 2-3 weeks, maybe the best option. You should change the litter twice per week if you use a non-clumping litter and have only one cat. However, having multiple cats may mean every other day is more convenient.
Furthermore, if your cat is very fussy or neat, he or she may refuse to use a litter box that hasn't been scooped or replaced. You'll have to clean the box more frequently in these circumstances. It is not advisable to use compound disinfectants on cats. Depending on your veterinarian's recommendations, you may need a specific antibacterial cleaning product. You may also talk to your veterinarian about the best practices for different types of litter, particularly pellet-based litter.
Most veterinarians suggest a depth of 3-4cm of cat litter when refilling it. You should keep an eye on your cat to ensure he is happy, as he may have a different preference. While some cats prefer to have their litter as deep as possible, uncovered trays can result in the majority of litter ending up outside the tray due to digging and burying.
The placement of your cat litter is critical in ensuring that your cat feels secure. Litter trays should be positioned in hidden corners or next to walls, so your cat has a complete 180-degree view of any approaching danger while safe from behind. You shouldn't put them near areas where your cat eats and drinks.