The Best Casserole Dish for 2023
Prepare, cook and serve your heartiest meals in the loveliest casserole dishes available on the market right now!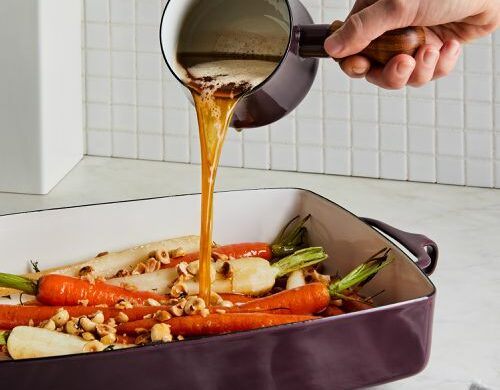 With the festive season heading our way, it is the perfect time to make a tasty casserole for you and your loved ones! A good casserole dish will make all the difference. Serving a hearty casserole is about so much more than just having the perfect recipe and fresh ingredients. A good dish makes all of the difference to this cold season-winning meal.
There are many factors to take into account when selecting the best casserole dish, from determining the right size to making sure your casserole cooks properly. We are here to make your search easier so in addition to those factors, we're also looking at the casserole dishes that are the easiest to clean and aren't going to take too big of a bite out of your holiday shopping budget.
How We Picked
Size and Capacity

The size and capacity of a casserole dish are important because they determine how many people you'll be able to feed. They also determine how much space your casserole needs to cook thoroughly without the contents spilling over.

Material and Durability

We'll look at why having a casserole dish made of cast iron or ceramic is important for even heat distribution, whether the material is compatible with your oven, and how to test its durability to ensure it is flameproof.

Easy to Clean

You'll be using your casserole dish often and with all kinds of ingredients. Your dishes need to be easy to clean with basic cleaning agents. A casserole dish that does not need much maintenance won't need to be replaced often, helping you save money.

Cost-Effectiveness

A good quality casserole dish is worth every penny. That's why helping you choose the best dish that is durable and comes at a decent price.
Our Top Picks
Our Top Pick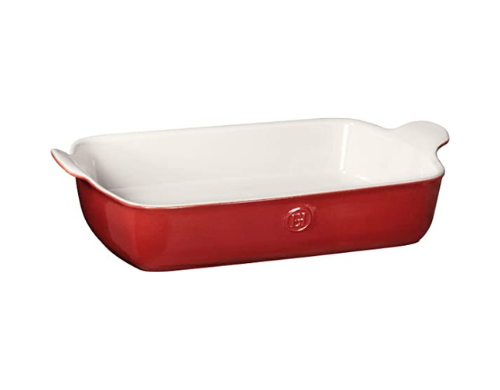 Emile Henry promises versatility, durability, and stunning aesthetics.
The Emile Henry is revered for not only doing the job but excelling at fitting into all of your household needs. It is large enough to fit a family-sized casserole, and its material ensures that it can be used in your oven, your microwave, freezer, and dishwasher. Its scratch-resistant glaze ensures a non-stick bottom. This casserole dish is perfect for lasting use with high customer reviews for its incredible depth. It is also super easy to clean.
The best in durability and versatility at a reasonable price.
Our Runner-Up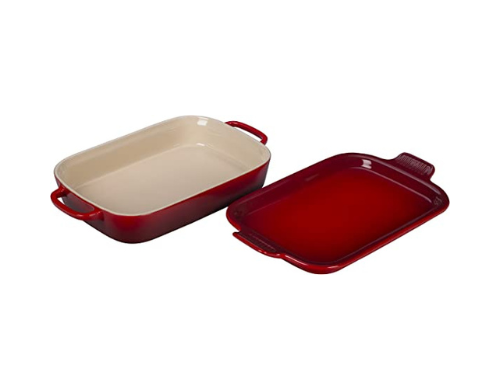 Le Creuset delivers on usability and quality.
This casserole dish from the well-loved international brand is easy on the eye, scratch, chip, and stain resistant, and its lid can double as a platter. While it is on the more expensive side, Le Creuset's baker can be safely used in all of your cooking and storing appliances. Its size makes it great for small families.
It comes in a range of colors and cooks very well.
Most Cost-Effective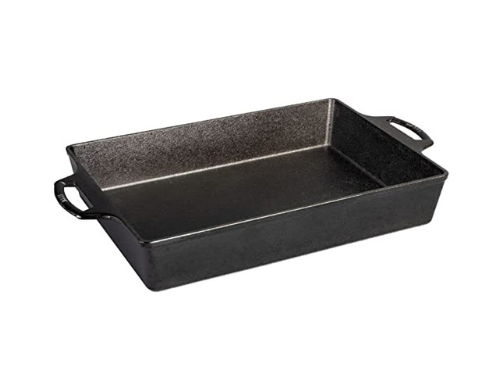 The Lodge presents a casserole dish that retains heat, bakes well, and is affordable.
Cost-effective and easy to clean, the Lodge Seasoned Cast Iron casserole dish is a favorite among other customers for being lightweight. Loaves seemingly pop out with ease from this dish and have excellent heat retention. It can be used in your oven and on the outside grill, so entertaining is made even easier. Its slim build allows for easy storage. Enjoy a well-made baking dish built for your convenience.
Save those bucks with this low-cost option.
Everything We Recommend
Our Top Pick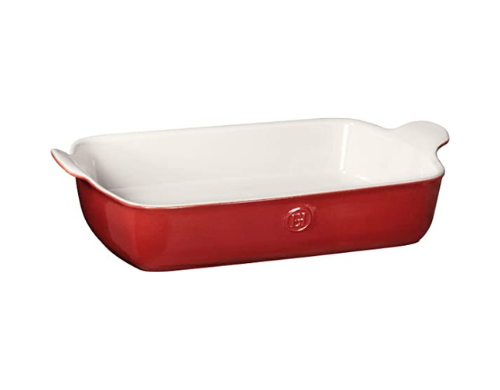 Emile Henry promises versatility, durability, and stunning aesthetics.
$69.95
Our Runner-Up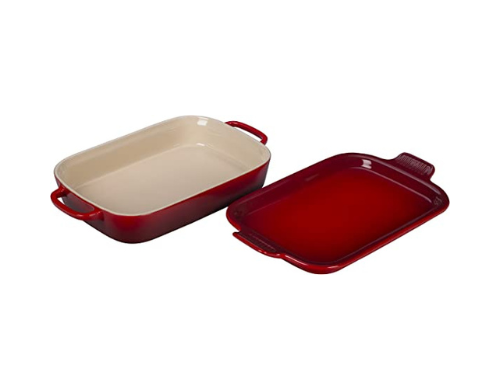 Le Creuset delivers on usability and quality.
$124.95
Most Cost-Effective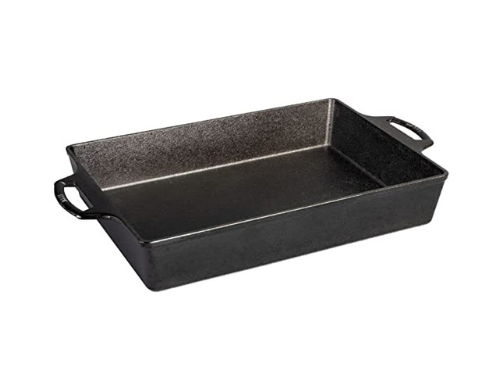 The Lodge presents a casserole dish that retains heat, bakes well, and is affordable.
$39.90
Who This Is For
The products reviewed here are for all homemakers and professional chefs who enjoy baking a well-cooked casserole in a quality dish!
What is a casserole dish?
A casserole dish is typically a large and deep pan or bowl that we use to cook or bake a variety of dishes in an oven.
Can you make casseroles in a pasta dish?
Casseroles can include pasta, like lasagne. Casseroles can be made in a baking pan or an oven-safe sauté pan.
Can you use a casserole dish on an induction hob/stove?
You can use a casserole dish on an induction hob or stove as long as the size of your dish matches the diameter of the fire. This means you won't use a 20cm casserole dish on a 28cm inductor. Be sure to not scratch your ceramic or glass dish on the induction hob/stove.
The ideal size of a casserole dish
The size of your casserole dish depends on the recipe you want to create. Ideally, a casserole dish should be deep enough to contain all of your ingredients without spilling over the top or rising too high that it dirtifys your oven. For all of those requirements, the ideal size is a 9-by-13 casserole dish.
Why You Should Trust Us
Many casserole dishes are marketed for chefs and home-based cooks who want a simple, easy-to-use dish that does the job in one fell swoop. We did our extensive research and ensured we reviewed the best casserole dishes with the best durability, the best material, the easiest to clean, and the least likely to bankrupt you. We scoured hundreds of customer reviews, held each product to the same standards, and selected the best choices for you.
How We Picked
It's not easy to find the right casserole dish for you, especially with all of the competing and wide range of brands online. To make the process easier, we scoured over hundreds of previous customer reviews and compared their experiences with each dish. Their feedback ranged from glowing reviews about the usability of each dish to be equally vocal about what didn't work for them.
We looked at why size matters when it comes to baking or cooking with a casserole dish. We explored why high sides, suitable depth, and how well the dish contains all of the ingredients have an impact on your choice of size and capacity.
We next looked at why the material and durability are important and how that affects the cost of the dish. Casserole dishes are available in cast iron, ceramic, and glass, and these materials will affect how heat-resistant and oven-proof each dish is. These are all important factors when you need to consider that cracks may affect your health too. For convenience's sake, we've looked at how easy each dish is to clean and whether they are dishwasher safe too. If your casserole dish is coated with an anti-stick agent, this will help the cleaning process so much more. Handles and lids, which are suitably sized or can double as platters are key features we've considered too. As always, finding the best bargains on casserole dishes was top of mind for us too!
Care and Maintenance
We know you don't want to spend hours in your kitchen cleaning a casserole dish. That is why we've done our thorough research to find you the best dishes for cleaning, maintenance, and convenience.
Cleaning a casserole dish is simple. The first thing to know is that each different material requires a different method of cleaning. Secondly, most casserole dishes are glazed and therefore do not have to be maintained quite as vigorously. All casserole dishes are oven safe and will have different heat capacities based on their material and size. Their material and size will also determine if they are dishwasher safe. Be sure to check if there is a dishwasher symbol on your dish or its container before using that method of cleaning. Not all ceramic dishes are double-glazed and therefore cannot be placed in a dishwasher.
For the ceramic casserole dish, first, rinse the dish. Then, sprinkle a powdery cleaning agent like the Barkeepers' Friend Cleanser across the surface. Let it settle for 30 seconds and wipe it clean with a damp sponge. One final rinse and you can leave it to dry.
A cast iron casserole dish will need to be hand-washed. All you'll need for this is a minimal amount of soap and water. If your food has gotten stuck, you may use a scraper, but do so gently. You do not want to leave scratches on your pot or dish. Immediately dry it with a lint-free cloth or paper napkin. Keep your dish looking gorgeous by rubbing some cooking oil (very lightly) onto it.
Clean your casserole dish after every use. This is to help prevent getting food poisoning from moldy dishes. While modern ceramic dishes with fine cracks are OK to continue using, older models contain lead, and this will lead to fatal lead poisoning, so it's best to avoid using them. Fine cracks on glass casserole dishes may lead to major leaks and spills in your oven, which will cause endless hours of cleaning – best to avoid using them too.
Your casserole dish's size will affect its ability to cook thoroughly, so you will need to adjust the time accordingly. A dish left too long in the oven will cause food to overcook and stick to the dish, which in turn affects its ability to be cleaned. Bear this in mind when purchasing your casserole dish.