The Best Cases for iPhone 7 and iPhone 7 Plus for 2023
You're not going to get another one from Apple! Protect your iPhone 7 or iPhone 7 Plus with one of these cases.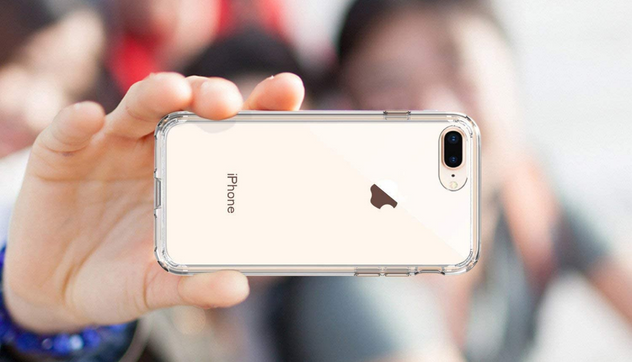 Although several new models are now trending, Apple's iPhone 7, which is no longer in production, is one of the company's most iconic phones as it is the bridge between the older iOS versions and the newer, wider, and more feature-packed products.
The iPhone 7 and 7 Plus' popularity also stems from the fact that these phones' designs and sleek features make them loved by many who prefer them to the other, thicker iPhone products. However, these iPhones are also susceptible to falling, being scratched, and getting cracked, which are the nightmares of every phone user.
To keep your phone in tip-top shape and to make it easier to hold, see, and use, we have compiled a list of the best iPhone 7 and 7 Plus cases you can use.
Our Top Picks
Best Pick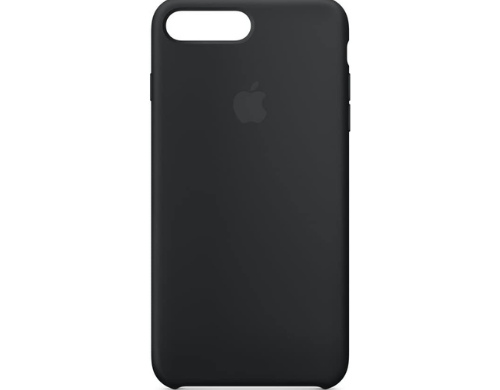 This is an Apple-designed silicone case with a velvety-smooth exterior.
$24.95
Runner Up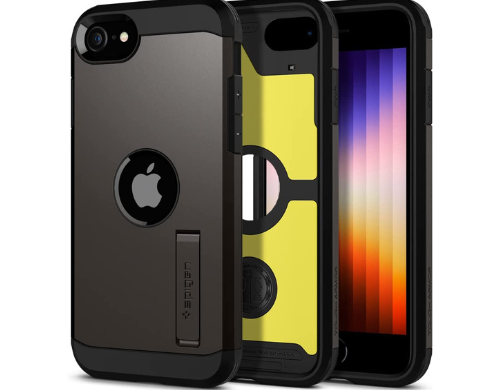 Tough Armor XP is super light but tough inside and out.
$16.99
Most Cost-Effective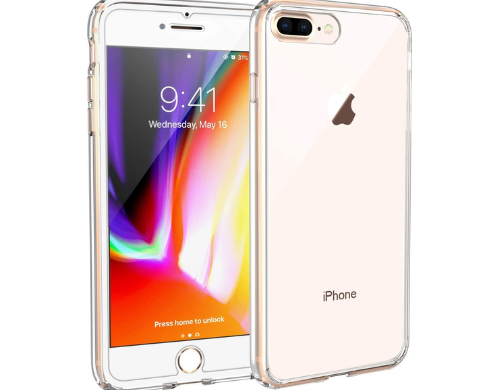 The crystal transparent reverse is tough, won't scratch, and won't yellow from exposure to the sun's rays
Who This Is For
Everyone who has an iPhone 7 or an iPhone 7 Plus and wants to style or protect their phone, or both, would find this useful. Putting a case on your iPhone 7 Plus is typically done so that you can shield it from harm. Still, maybe you're interested in customizing your gadget in some way. It is necessary to use a phone case in order to prevent dropping some phones because of their slippery nature.
Do different iPhones need a specific case?
Yes, different iPhones will need specific cases. Although the iPhone 7 and 6/6s are nearly identical in size, most iPhone 6/6s cases will not fit the iPhone 7 due to the relocation of the camera. Additionally, the resale value of your used phone can be preserved by purchasing a new case. The jet-black iPhone also requires a protective phone case. Apple suggests using a cover to protect the jet black's surface from scratches, as it shows scratches more easily than the other finishes.
Is the iPhone 7 the newest iPhone?
Apple's iPhone 7 is not the newest iPhone on the market, as it was followed by the 7+, and iPhone 8, up to their latest iPhone, the 14 Pro Max. However, the iPhone 7 retains all the essential features you'd expect from Apple, like a lightning-fast processor, water resistance, a more durable solid-state home button, and outstanding cameras with optical image stabilization on the back. This phone runs even more smoothly on iOS 12 than it did on iOS 11. Furthermore, the gap between the iPhone 8 and iPhone 7 isn't as large as you might imagine, and if you're not after the most cutting-edge iPhone and want to save money, the iPhone 7 is still a great choice.
Why You Should Trust Us
iPhone 7 and 7 Plus cases are assorted products that come in overwhelming varieties. To make our selection, we focused more on the manufacturers and the materials used to design their products. When that was done, we selected a range of top cases and checked out their flaws before making a selection based on style, design, and aesthetics, after which we made our recommendations.
How We Picked
Size and thickness
The size of your iPhone casing is a matter of preference and can either be large considering the material it is made of, which might make it thicker, or it can be small, which makes it lighter. Generally, heavier materials like plastic and rubber casings provide better security and protection for the phone, though some thinner casings also do, though they might not be effective all around.
Weight
Most people prefer the iPhone 7 and 7 Plus because of their slim bodies and lightweight design. This might be affected by the kind of case you choose to buy, as some of these cases might be heavy on their own, making the phone heavier to carry or even bulkier. We disregarded heavier cases and settled for quality, lightweight cases that allow you to enjoy the iPhone 7s' slim nature.
Durability
If you think picking an iPhone 7 Plus case won't be difficult, wait until you see all the options available. The primary alternative is settling on whether or not the iPhone 7 Plus case is more for show than function. When you have a clear idea of the case's intended use, selecting the appropriate material and style is much simpler. This was why we settled on checking for durability after we had chosen a range from which to make our selection.
Strength
Phones protected by a hard plastic case or another similarly sturdy shell are still vulnerable to drops, but at least they won't get scratched as easily. Hard plastic cases protect your iPhone 7 Plus from scratches and scrapes, but they don't stop drops or prevent damage from happening because the case doesn't take in much of the impact's destructive force. Clear hard plastic cases, which reveal the phone's design when in use, are notorious for trapping dirt and grime between the device and its covering.
Cases made of soft materials, such as flexible TPU (flexible rubber-like plastic) or similar materials, can take more of a beating before breaking. The problem with softer casings is that they can compress too much when subjected to a stronger impact. However, more of that compression can be counteracted by increasing the thickness of the bumpers on the case's corners. A case with hard plastic on the outside and TPU on the inside will provide the most overall protection, but TPU alone will suffice in the vast majority of cases.
Easy port access
The right casing is designed with the user's convenience in mind, which means that you should have easy access to the phone's charging and earphone ports.
Price vs quality
We chose the casing by weighing the price against the quality of the product. Since phone cases are relatively inexpensive products compared to the phone, and since it's not a casing made with diamond studs, we kept the price range low enough to be purchased without spending much and the quality good enough to provide your phone with more than adequate protection.
Style
If you want to keep your iPhone 7 Plus in pristine condition, you should avoid purchasing a cheap case, as these tend to be composed of low-quality materials and have a thin design. Also, you shouldn't put too much thought into the materials if you're just looking to spruce things up, but you shouldn't sacrifice practicality either. So we made sure to select cases that provided quality with enough style to keep them trendy.
Flip cover
Phone cases that flip open are comparable to traditional wallets. There is also the option of a simple flip case without wallet functionality. The front of these cases often opens by flipping down from the top or bottom, revealing a polycarbonate interior. In this example, the leather design is the selling point. They offer full protection for the screen, back, and sides of your device, and they come in a wide variety of colors.
Back cover only?
In choosing the type of casing, we shifted through multiple types that covered the phone's back. We considered back-only covers such as silicone, tough leather, and TPU that protected the back from scratches and falls but could provide bounce to protect the screen when needed, and wallet-type cases along with sleeves before settling on the best options amongst them.
Design
A case's material can be a deciding factor in whether or not the iPhone 7 Plus is comfortable to handle. If the case includes ridges along the edges, for instance, this can serve as a better grip than a smooth, slippery surface. When your hands are dry, the rear of most cases made of solid plastic can be slippery.
Aesthetic
Putting your phone in a stylish case that reflects your personality is all the rage in phone cases. Therefore, apart from our most cost-efficient pick, all the other options we considered came with multiple colors that you could choose from to suit your taste and even the occasional piece of art to make it all the more attractive.
Additional features
There are a variety of advantages to using a case for your iPhone 7 Plus beyond just added protection. Some phone cases even have built-in charging capabilities! When not in use, the front and the spine of some cases with a folio design offer further protection.
Pop filter
While pop filters and lanyards on phone covers aren't particularly widespread, they can help avoid drops, and some cases are designed to cover the charging port, keeping out dust, filth, and lint. These additions aren't required, but they certainly don't hurt.
Keychains
We considered other features, such as keychains,s that would increase the casing's aesthetics and even make it more comfortable to use and hold while increasing protection from falls.
How We Picked
Size

The fit of your iPhone case on your phone depends on its size. If the size is a perfect fit, it enhances protection and makes the phone secure against falls. However, if it is loose due to a mismatch in size, it could be uncomfortable and even scratch the phone or lead to it slipping out.

Durability and Strength

We checked the materials used to make the phone casing to make sure that they were durable and strong. We also checked each material's manufacturer and sorted out the best from those that provided fewer quality options to make sure that the case lasted a long time.

Easy Port Access

It would be inconvenient to remove the phone from the case every time you needed to use a port, whether for charging or listening to music. Therefore, we considered how well the ports fit and if they were designed exactly for the phone — if they had mic openings and sat well with the power and volume buttons.

Cost-Effectiveness

Even though iPhone cases are relatively inexpensive, there are some that do cost an awful lot. As a result, we made our recommendations based on the quality of the cases provided in relation to their price and features after checking for quality, durability, strength, and accessibility.
Care and Maintenance
Getting the right size case for your device
To get the right size for your phone case, you must know its size. Smartphone display diagonals are measured from the top left to the bottom right corners. Inches are used for all of these metrics. To measure, use a ruler to check the length of the phone.
Ensure the phone is fully in the case before use
Some cases, such as silicone, leather, and TPU phone cases, have a habit of hanging out on the edge or not fully resting on the phone when placed. After putting your phone into the case, you should press on it to ensure that it fits tightly and correctly on the phone before use to avoid the phone slipping out and falling when in use.
How to clean
Phone cases need to be cleaned to keep the phone free of grease, sweat, and germs. To clean, remove the case from the phone and then wipe it with a cleaning solution, clean it with a dry cloth, or dry it for an hour before putting it back on. For a gentle cleaning solution, combine some mild soap (such as phosphate, fragrance, dye, and abrasive-free dish soap) with hot water. Isopropyl alcohol or a baking soda mixture can remove stubborn stains without damaging the finish or causing it to cloud.
How often to clean
To keep your case in its best condition, it is recommended that you clean it once a week, depending on the material used to make the case. For leather cases, you might choose to clean them at longer intervals to preserve their quality.
Preventing damage over time
Regularly cleaning your phone case will extend your phone's and your cover's life. To avoid damaging your phone, you must master the art of case removal. A phone case can extend its useful life by a year if it is treated well. Cleaning skills, such as those used to remove sticky residue from a phone case, would be required. Cases that require a lot of care may also be more susceptible to harm, reducing their durability.
How long do cases usually last
Cases made of hard plastic may last forever because plastic is resilient. As time goes on, it may be damaged and turn into waste that needs to be disposed of. However, a phone case may normally shield your phone from bumps and drops, so long as it doesn't get chips or drops for approximately five years which necessitates replacing the phone case too soon.
Ports and openings
When getting your phone case, ensure that it is appropriate and fits in terms of how the charging ports, earpiece ports, and other openings fit into the casing, as well as the volume and power buttons, to make sure that both the phone and the casing last a long time.