The Best Car Scratch Remover for 2023
Get rid of those unsightly swirls and scratches with these best car scratch removers!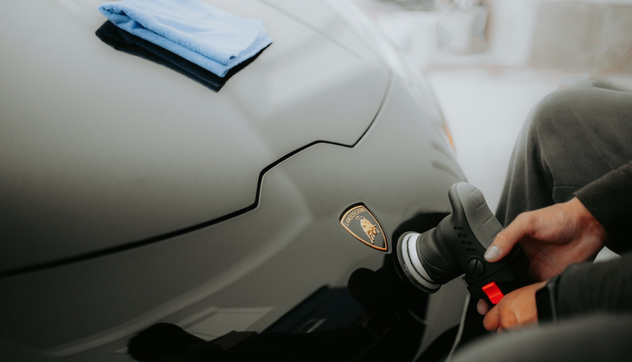 No matter how careful you are on the road, occasional scratches are bound to occur once in a while. A door-dinger here, a little scrape there. However, these seemingly little abrasions do take a toll on the overall appearance of your car in the long run. That's why it's important to fix them as soon as they occur.
However, not all scratches require a professional touch or a trip to the body shop. Minor scratches can be fixed with a simple solution: car scratch removers! These solutions do the work by smoothing the edges of the scratch so that it blends in with the surrounding paint, thus becoming less visible.
Wondering what product to choose to get rid of that scratch on your car? Look no further! We've compiled a list of the best car scratch removers available, and we hope you'll find something that's just right for you!
How We Picked
Effectiveness

Not all scratches require a visit to the body shop. Car scratch removers should be able to easily remove light scratches that don't run too deep into the car's paintwork.


Versatility

A good car scratch remover can also double as a cleaner, capable of removing stains in addition to scratches and oxidants.


Quantity

To avoid running over to the grocery store every time you spot a scratch on your car, it's important to get a good-sized bottle that can last for more than a few uses.


Price

Although car scratch removers vary in price depending on size and quality, you won't have to spend hundreds of dollars on the average product.

Who This Is For
This article is for any and all car owners and automobile professionals! As long as you use or work with vehicles, a car scratch remover is bound to come in handy at some point!
Are car scratch removers effective?
Although car scratch removers have proven effective at hiding the appearance of light to moderate scratches, not all can get rid of the scratch itself. While polishes merely cover up scratches so that they can blend in with the surrounding paint, rubbing compounds remove the scratches completely.
However, not all scratches can be tackled by a simple scratch remover. There are three types of scratches that affect various layers of a car's paint. Surface scratches only affect the topmost layer of paint, known as the clear coat. These can easily be removed by any car scratch remover. Next, there are paint scratches that affect the second layer of paint, which is the enamel or base coat. These can be repaired by rubbing out the scratch with fine-grit sandpaper and a compound before reapplying a fresh layer of clear coat. On the other hand, there are primer scratches that run deep into the primer layer and even the bare metal of a car. These can be fixed by filling in the scratch; applying new layers of enamel paint and clear coat; buffing; and polishing.
Thus, it's important to know what kind of scratch you're dealing with before getting a product. As seen above, car scratch removers are only effective at getting rid of light to moderate scratches on a vehicle's clear coat. If you experience a deep scratch that goes deep into your car's paintwork, consider visiting a professional for repairs.
Do car scratch removers damage the paint?
Generally, car scratch removers are safe and do not damage the paint. However, some manufacturers have warned that polishing too hard can spoil your paintwork. It's also important to consider the formulation of whatever product you're using and if it can work effectively for your vehicle in particular. All in all, it's best to take care when polishing your vehicle to avoid causing any damage.
Why You Should Trust Us
We've looked at dozens of products, customer feedback, and professional opinions to arrive at our conclusions. Therefore, you can be sure that our choices are well-thought-out to settle on the right products for you!
How We Picked
There are dozens of scratch removers on the market, and we know how hard it can be to make a choice. However, there are certain things to look out for, and these are the criteria we paid attention to while making our picks.
We looked at how effective the products were at removing not only scratches but also swirls brought about by dust, fingernail scratches on door handles, oxidation caused by acid rain and other elements, as well as water spots. These products were excellent at removing all of the above. We also considered versatility and found that these products are capable of removing stains as well. Some are also able to function as cleaning and polishing agents, providing gloss and shine to vehicle exteriors. This is important to remove wear and tear.
Each of the products is also easy to use, not requiring any pre-mixing or special application processes.
They can be applied to a buffer pad or a microfiber cloth and used immediately. Alternatively, they can be used with rotary buffers or polishers. Unless you're scrubbing too hard, you don't have to worry about damaging the paint as every single one of the products on our list is safe for all car finishes. To top it all off, they all come in lovely, easy-to-handle packaging.
Care and Maintenance
The first step should always begin with cleaning the targeted area to remove any dirt. If you intend to work on a large surface area, you can go ahead and wash the entire car. Next up, follow the instructions written on the bottle or tube, as each product has unique peculiarities that must be paid attention to.
In general, however, the process begins with applying the solution or compound to a cleaning pad, foam, or microfiber cloth. Next, you proceed by rubbing your pad over the scratched area in a circular motion, allowing it to spread evenly. When this is done, use a dry cloth to remove any excess solution. Then, go ahead and use a buffer to buff down the area in a back and forth motion, although this step is optional. Continue buffing or wiping with a solution until the scratch is completely gone. Once you're done, cover the bottle or tube and store it in a cool, dry place.