The Best Car GPS Device for 2023
Looking for a dependable travel companion? Don't pass up these cutting-edge car GPS devices.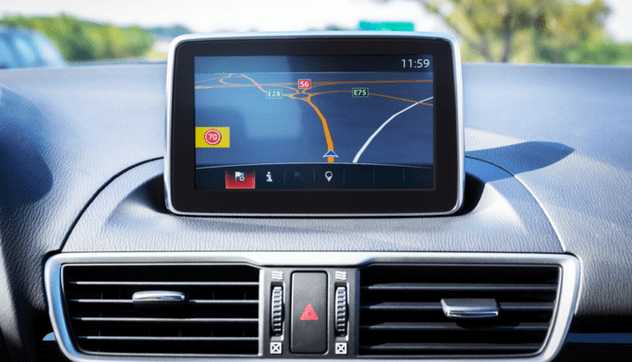 To some extent, smartphones may appear to have supplanted the necessity for a dedicated car GPS. You can get pretty much everywhere with Google Maps or Apple Maps. However, using a dedicated car GPS still offers numerous benefits and is the safest way to get to your location. Whether you're traveling to a new location or visiting a familiar one, you almost always use a GPS to check traffic, locate the best routes, and, most importantly, know your estimated time of arrival. While all of this is achievable with smartphones, having a GPS device with a larger screen makes navigation easier and gives your phone a break. Nowadays, GPS devices can be used in almost any vehicle.
How We Picked
Quality of built-in database

This feature is important to take into consideration, as your device should have pre-loaded maps of your country to ensure that even if you are in an area with little to no signal, you can still navigate around.


Display size

Car GPS devices range in size from 3 to 7 inches measured diagonally. A smaller size would make it easier to store it in a glovebox if it is a portable device, while a larger device would make it easier to see directions.

Type of battery

The majority of devices can be unplugged for at least an hour and up to six hours. If you want to use the DC outlet for other purposes, keep this in mind.

Price

Most car GPS devices are reasonably priced. The more you pay, the more features you get, but that doesn't mean you have to spend a fortune on them.
Our Top Picks
Best Pick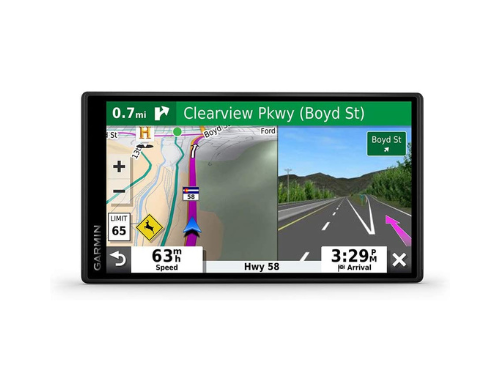 It is a very easy-to-use GPS device with great features.
The TripAdvisor traveler ratings and a U.S. national parks directory allow you to plan your trips ahead of time and enjoy a comfortable trip.
The Garmin DriveSmart 55 routes you through city streets, country roads, and backroads with ease and comfort. With a simple GPS receiver plugged into the dashboard of your vehicle, it provides an intuitive 360° view of your surrounding environment. Using intelligent backup camera technology, this device keeps you on the right path while providing real-time traffic updates.
Runner Up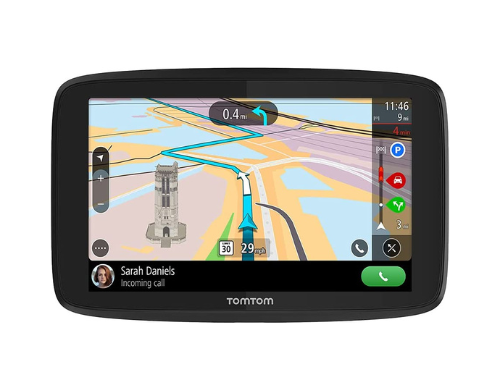 The TomTom GO allows you to navigate your way around thanks to the traffic alerts.
It guides you through your journey in style, thanks to an innovative yet simple interface.
The "Find My Car" feature saves your parked car location so you don't have to go through the hassle of remembering where you last left it. As a reliable navigation companion, the TomTom GO Supreme is the perfect choice for your next road trip
Most Cost-Effective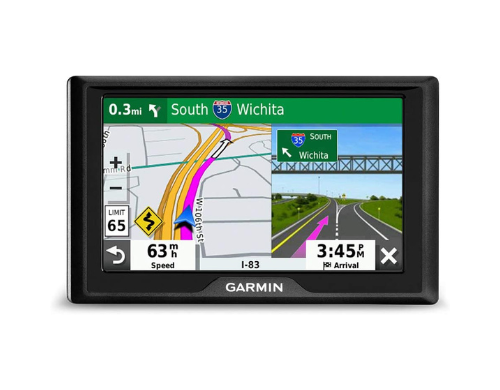 Need an affordable and efficient GPS device? Here's the perfect one!
The 5-inch multi-touch capacitive touchscreen makes it easy to view your maps, routes, and waypoints.
With Garmin Drive 52, you can effectively enjoy navigation. This device is easy to use and, as its name suggests, affordable. With clear digital guidance, it finds its way with turn-by-turn directions, real road names, and a moving map display. The Garmin Drive 52 features advanced mapping capabilities.
Everything We Recommend
Best Pick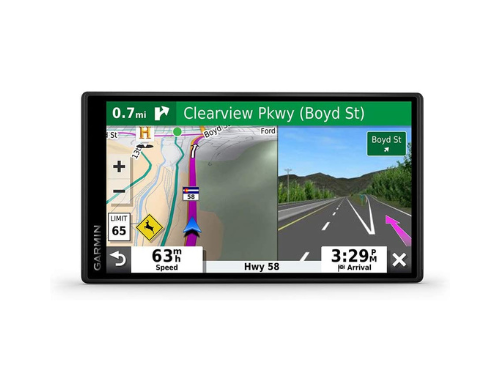 It is a very easy-to-use GPS device with great features.
$165.00
Runner Up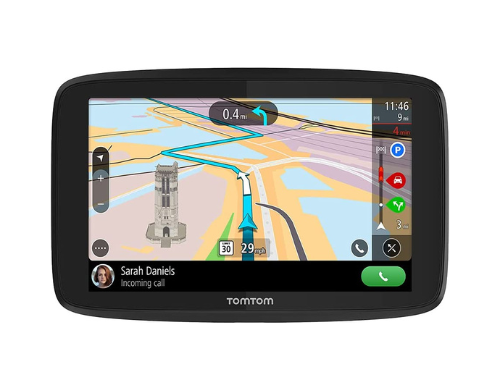 The TomTom GO allows you to navigate your way around thanks to the traffic alerts.
$199.99
Most Cost-Effective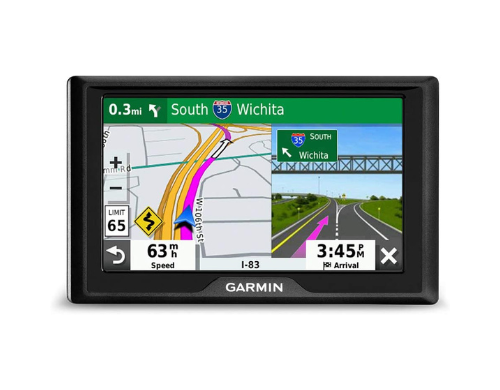 Need an affordable and efficient GPS device? Here's the perfect one!
$141.50
Who This Is For
We travel every day. We travel to work, meet people, and spend time with family, and we are always looking for the safest and fastest routes. This is where a GPS device comes in handy. It enables you to plan, find the best route with the least amount of traffic, notify you beforehand, and much more. Although a smartphone can be used to navigate, it may not be practical in locations with little to no connection, and if you are traveling long distances, you might find that using maps on your phone would quickly drain its battery. Another advantage to purchasing a specific GPS device is that maps are pre-loaded, so you don't need a steady internet connection. If you are someone that likes to explore and visit new places or someone that needs to get to their destination fast, then you should definitely think about getting a GPS device.
Car GPS device vs smartphone app
There is a lot of debate about using a dedicated car GPS device or a smartphone app to navigate. Both options have their own pros and cons. A dedicated GPS device has a larger resistive touchscreen with optimized menu and control options. A smartphone has a smaller screen and could be harder to navigate, especially if driving on busy roads. A GPS device has access to high-quality maps and usually does not need to be connected to the internet. This is useful in a situation where there is a little signal. Although maps on a smartphone can be downloaded for free, they do not operate without an internet connection. This means that you would need to have a data plan, which could be costly. A smartphone offers great voice guidance, which is only available on some GPS devices. When using a smartphone, you might notice that your battery drains quickly. You would also need to buy a smartphone mount separately, which could be expensive, and some mounts do not allow charging simultaneously. In comparison, a GPS device comes with an adjustable mount and has a decent battery life.
In conclusion, opting to use a smartphone app or a GPS device is up to you and what you feel is more efficient.
Is it worth the splurge?
Given that GPS devices are not very expensive and can be purchased for a reasonable price, there is no need to splurge or spend too much money on them. Without committing a lot of money, you can find a reasonable screen size with a wide range of options and a long battery life. It should be noted, however, that this does not imply purchasing the cheapest device available. You should look for a quality product at a fair price.
Why You Should Trust Us
Unfortunately, a lot of products are falsely advertised online. Most of these items appear to be promising, but only a few live up to the hype. This makes it difficult to purchase items like a good GPS device. Based on our rigorous market research, reading through dozens of reviews, evaluating the functionality of each product, and examining general customer feedback, we carefully put together the following list of GPS devices. These are the best items, and you will not be disappointed if you purchase them.
How We Picked
Finding the best products among so many available on the market is a challenging task. The best product should preferably be of the highest quality, enduring, and functional. However, when determining the best models, we considered certain additional features of a GPS device.
The larger display size is one of the primary factors that influence people's decisions to switch from smartphones to GPS devices. We gave the size of the display screen particular consideration while deciding on the best GPS device. A decent display screen should be roughly 5 inches diagonally. This eliminates the need to sometimes zoom in and enables you to follow instructions.
The battery life is another crucial factor. GPS gadgets typically incorporate a plug-in charging method. You do not have to keep it plugged in all the time, though. Make sure your GPS gadget can function for at least an hour without being plugged in to charge if, for example, you need to use the port to charge your phone.
A GPS device's main function is to provide navigational directions. It is necessary to check that your GPS device has maps of your country pre-loaded. Your device should still operate in areas with low signal strength.
These GPS devices are relatively simple in their designs. They often come with a mount and are portable. It is simple to attach to your car. Since most GPS devices can be bought at an affordable price, you do not need to worry much about investing in one. We did not review excessively expensive devices because the same features could be found at a reasonable price. These devices have a lengthy lifespan and don't require replacement for a prolonged period if maintained properly.
Some of these GPS devices also come with additional features that are helpful when you cannot control the device manually, such as voice control features. Without having to type anything in, you can use it to search for locations or give instructions. Additional features include Bluetooth connectivity, which enables you to link the device to your phone. Some even permit you to receive and make phone calls using the GPS device's speaker and show message notifications.
Care and Maintenance
The screen of a GPS device is quite simple to clean. Apply a small amount of liquid or a solution made especially for touch screens to the screen and use a soft microfiber cloth to gently wipe it down. Avoid using abrasive fabric because it will scratch the screen. Use sparingly because excessive liquid use could damage the device. To avoid bacteria or dust adhering to the screen, attempt to wipe it regularly.