The Best Business Laptop for 2023
With a business-focused laptop, you can complete your business tasks more smoothly and quickly!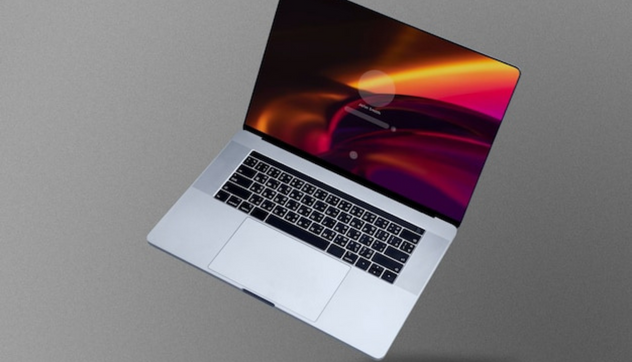 As a business owner, freelancer, or content creator, you are always looking for ways to make your work better, easier, and faster. While many factors could affect your productivity, the laptop you use to perform your daily tasks could be slowing you down and frustrating your efforts. That is why getting a laptop optimized for business owners like you is your best bet!
While you can find plenty of laptops on the market, there are a few factors to consider when shopping for business laptops. You'll want to consider the type of processor, screen size, memory capacity, and battery life. We have considered all this and provided you with the best business laptop options on the market!
How We Picked
Processor

As a business owner, the type of processor your laptop uses is important. You should look for laptops with an Intel Core i5 CPU or higher. The faster the processor, the faster and more efficient the laptop.

Battery Life

For a successful day of work, you would want a stronger battery life in case there is no place to charge. That is why battery life is key to look at when looking for a business laptop

Screen

Depending on how and what you want to use your business laptop for, the screen size you choose to buy is very important. For graphically demanding tasks, go for 13-inches or larger.

Price

For laptops, the value you get is heavily influenced by cost, which is why we looked for laptops with business-focused value at a great price.
Our Top Picks
Best Pick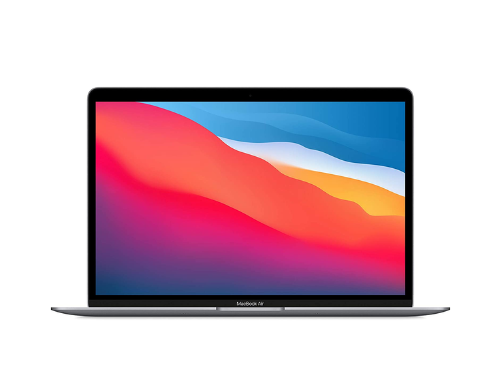 Lightweight business laptop with a very responsive touchpad design!
This laptop is perfect for business owners who need a strong computer to handle demanding tasks. It has an incredible display, keyboard, and touchpad. It also has sufficient storage memory, and its ports and connectivity features are also top-tier. With this pick, portability and high performance are what you get!
This laptop provides exceptional performance, including 4K video editing, and has a battery life of 13 hours.


Runner Up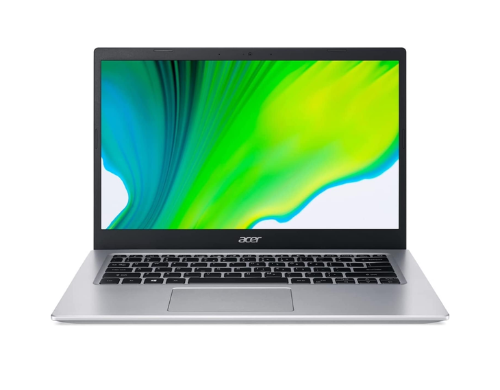 A business laptop with the latest Wi-fi and Bluetooth for a faster, seamless connection!
This laptop boasts awesome RAM and storage capacity, helping it run smoothly. The keyboard has a backlight to help you type in darker rooms. This laptop comes with sufficient ports and great Wi-Fi and Bluetooth connectivity. It also has a fingerprint sensor for security and a powerful CPU and GPU that can help with graphically demanding tasks, gaming, and other uses.
A 14-inch 1080p display, a tough case, and a satisfying keyboard make for a pleasurable typing experience.


Most cost-effective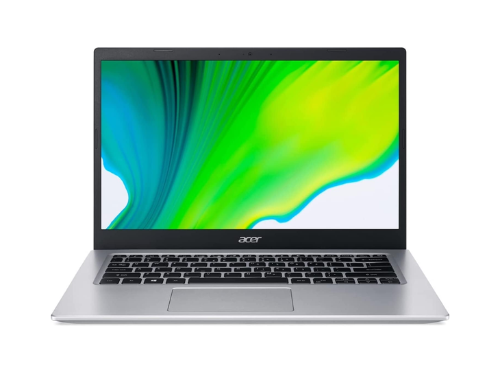 A budget pick with great performance that would last you a few years!
At its very affordable price, the Aspire 5 comes with a great keyboard and is perfect for those who want a laptop to last the test of time. It has an Intel Core i5 processor for quick performance and response when performing tasks like email writing and web research. The Aspire 5 has a plethora of ports, including USB-A, USB-C, Ethernet, and HDMI.
It has an expandable 8GB RAM and a 14-inch LCD 1080p display for video editing and graphic design.
Everything We Recommend
Best Pick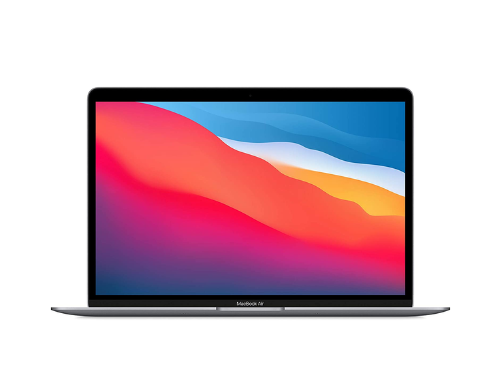 Lightweight business laptop with a very responsive touchpad design!
$983.93
Runner Up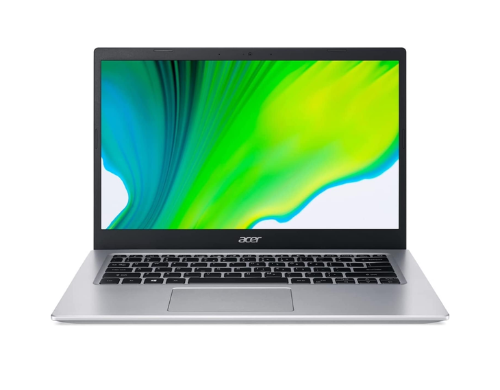 A business laptop with the latest Wi-fi and Bluetooth for a faster, seamless connection!
$539.95
Most cost-effective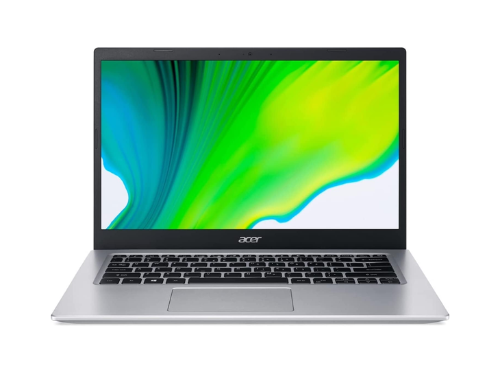 A budget pick with great performance that would last you a few years!
$448.00
Who This Is For
This review is for you if you want a laptop to carry your workload with ease. It is also for you looking for a laptop to help you multitask and increase your productivity.  
This review is perfect for SME owners and freelancers, providing you with the best options on the market!
Difference between a business laptop vs. a regular one
Depending on the intended use of a laptop, they can be classified into different types. And the difference in these various types could be as little as a higher storage capacity or an additional processor for faster performance.
In today's market, there isn't any real difference between traditional laptops and business laptops; however, because of the need for convenience, speed, and durability in the workplace, some laptops are more business worthy than others. Traditional laptops could be any small or large system used for any purpose, most likely for less strenuous tasks. While business laptops need to be fast, rugged enough to last for a few years, and not too fancy, Again, depending on your needs, you might need something extra, like a good camera for high-quality video meetings or an integrated graphics card for video editing. Here we prioritized the features that make a laptop more business-friendly, like battery life, processor, memory capacity, and weight, for lasting use.
Is it worth splurging on?
Yes, absolutely! Given the wider screens and ability to open multiple tabs, you could easily shuffle through. Laptops could increase productivity by about 70%. Think of how immersive movies are on a bigger screen; that is what business laptops do too — they provide you with a fuller view of the document, video, webpage, or data, making it easier to work on and more enjoyable! Business laptops would also eliminate the frustration of waiting for an application to load up, as they provide enough space to store all your important files for offline access! 
Why You Should Trust Us
To find the best business laptop, we examined laptops from brands with guaranteed performance, and user reviews, and compared quality across different prices. We looked for business laptops ideal for SME owners and freelancers, considering your budget, needs, and specifications (battery life, storage capacity, and speed.) We want to be a small part of the reason you enjoy a smoother, faster, and more comfortable working experience!
How We Picked
Screen
Depending on how and what you want to use your business laptop for, the screen size you choose to buy is over important. For you, that would be carrying your laptop around, doing more paperwork/writing work, or having a small setup, a 13-inch laptop is a good buy. While if you are into photo editing, video editing, or more graphic tasking jobs, a wide 15-17 inches screen is what we advise. Here we chose laptops with bigger or smaller screen sizes to suit your needs. You should know that a bigger screen might cost more.
4
Type of mouse pad + keyboard
Another factor to keep in mind when getting a business laptop is the design of the keyboard.
Business laptops should have good keyboards that are comfortable for typing for a long time. It should also relay the strokes as fast as possible. A keyboard light is a plus.
Weight
If your laptop isn't going to be seated on a table forever then you should consider the weight of the laptop you want to get. The good news is that the latest models of laptops are as lightweight as possible. However, the weight of a laptop could also be influenced by its size. Here we ensured that the size and weight of our picks are ideally balanced for easier carrying. 
Price vs. quality
For laptops, the value you get is heavily influenced by cost, and worse is that you could buy any laptop at a high price, and won't enjoy using it. That is why we considered trusted brands and looked for brands with business-focused value for a great price. This way you are sure you are getting a worthy buy!
Number of ports
The number of ports and available ports is very key, especially if you would need to connect to a wired network, ethernet, or even a projector. However, the kind of port here is dependent on your needs. Here we provided options that come with basic port options like USB A and C, HDMI ports, and headphones.
Storage 
For storage you are looking at the RAM (random access memory) this is where your computer stores data for when the processor needs it. A higher RAM number is always better. You should avoid a 4GB RAM system and go for 8GB and above for better laptop performance.
Battery life
The last thing you would want is for your laptop to go off while in the middle of a presentation or a meeting, that is why battery life is key to look at when looking for a business laptop. Here we suggest going for laptops that can run for 6-9 hours on a charge. This way you can get most of the day's work done before you need to hurry to an outlet.
Memory capacity
One of the major factors affecting how fast your laptop works is its memory capacity. Generally, a larger memory capacity always means a faster laptop. With technological advancement and the need for speed in your workplace, we advise that you look into getting a solid-state drive (SSD) rather than a mechanical hard drive, which is older and slower. While SSDs run programs and multitask at times at three times the speed of old-fashioned hard drives. You should also go for more storage than you think you need because the demand for quality pictures and videos is high and they are heavy. Go for at least a 256GB solid-state drive.
Type of technology for speedy logins
When it comes to business laptops, response time and resolution are very important because of heavy applications and high-quality graphics images. So here, we suggest going for a laptop with 1920 x 1080 resolution or higher. And when shopping for a laptop that can run all the applications you need without any frustration, go for a laptop that has a dual-core, like the Core i5-7200U or higher. On this list, Acer Aspire 5 runs on Core i3 and that's perfect for you with document-focused jobs(email writing, excel e.t.c) If you are a video editor or graphic designer, you should be looking for a Core i5 or Core i7 processor, and Nvidia Quadro graphics. This processor would increase the speed and reduce the loading time of your laptop.
Care and maintenance
Here are some tips to help your system last longer.
You should get a laptop bag and keep your laptop out of reach if you are not going to be using it for a while. 
Always fold the charger properly after use and keep away from sharp corners.
To clean your screen, use a clean wipe or a soft, dry, lint-free cloth. When necessary, you can dampen the cloth with water or 70% of isopropyl alcohol (IPA) solution or less, or eyeglass cleaner. Never use glass cleaner or other chemical cleaners. Keep it out of the sun.