The Best Budget Gaming Laptop for 2023
The best low-cost gaming laptops can provide you with hours of entertainment and are a fast-running bargain.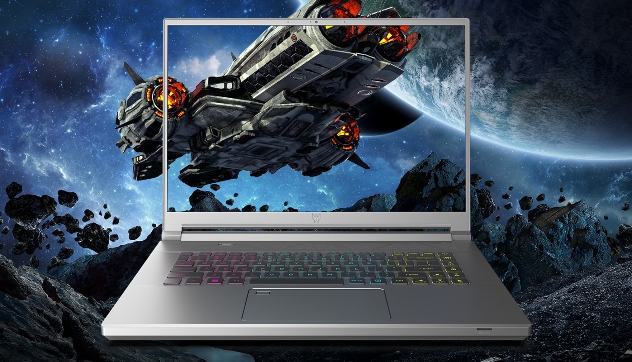 We define a gaming laptop only if it comes with a processor that is dedicated to graphics, also known as a GPU, instead of the integrated graphics that come built into any average computer. Depending on the kind of games you play and how picky you are, any laptop may not make the cut.
The general-use laptops come with an 11th or 12th-generation i5. This means that you can play some games, but most of the time you need to settle for a good screen resolution and some specifications on the graphics may not look as sharp.
The processors come with graphics acceleration; however, the results may be modest, but to be fair, that is all you need for some web-based games.
By the end of the day, these processors are still short on performance in comparison with some gaming laptops. That is why we have come up with a list of the best gaming laptops under a budget for you to learn how to select the correct laptop for you.
How We Picked
Picture Quality and Refresh Rate

The GPU's entire job is to provide a fluid animation of the game that you are playing; if the power is not enough, you can run into some lagging issues or the resolution will be reduced to keep up with the speed of the game.


Storage and Memory

If you are a real gamer, you will need more space on the laptop to keep your favorite games, maybe some passcodes, and items that you collect along the way.



Adequate RAM

Even if you have a good GPU, you will also need the speed required to process a lot of data at once. Having good RAM will take care of the connection speed and the music or sounds that come with the graphic experience.



Cost-Effectiveness

As always, we are trying to master the balance between the price that you are willing to pay and the benefits that you receive from such a purchase.


Our Top Picks
Best Pick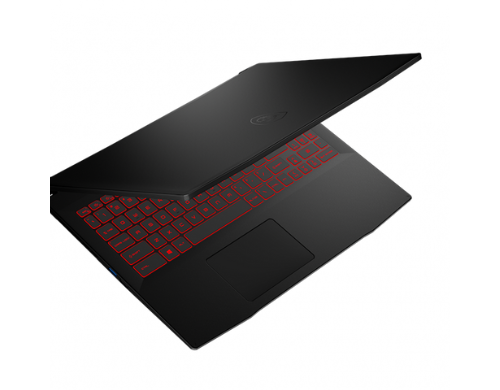 Named after a legendary blade to redefine the cutting edge in budget gear.
A well-rounded budget gaming laptop that has all the necessary features to surpass other models.


The Katana is built with one purpose in mind: having the best laptop for gaming at the best possible price. It is not made to feel luxurious, and it does not have the best style or a unique image, but the performance is amazing. Putting all the money where it belongs, on the inside.

Runner Up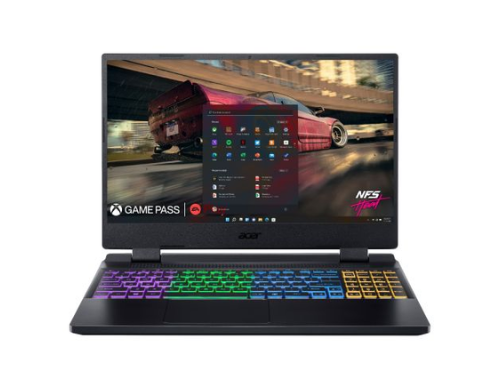 Hits the performance and features of gaming at a low price.
It will perform flawlessly while playing high-end video games, and even at video editing, it is a very powerful machine.

The Acer Nitro 5 redefines budget gaming laptops, making it hard to ignore. With one of the lowest prices on the market, it provides solid entry-level performance in a wallet-friendly case. It is not the best performance, but what it offers is more than enough for gamers that are looking for something reliable.

Most Cost-Effective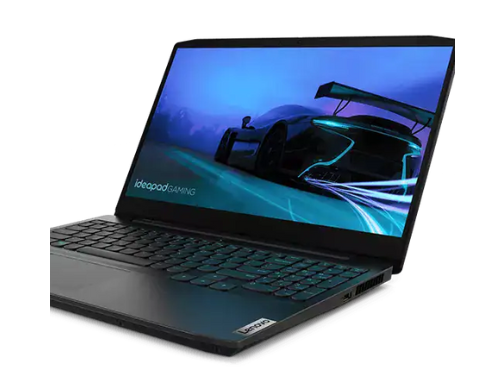 Well-built, actually solid, and comes as a fully featured budget gaming laptop.
A great machine that will do exactly what you need it to, allowing flexibility and growth.


The IdeaPad Gaming 3i is a great place to start whenever you are searching for a gaming laptop. It is powerful enough to give you the entertainment that you are looking for; it has a 15-inch screen, which is more than enough to enjoy yourself and start blasting away. It also has a dual fan and a bigger vent system, so you will avoid any heating problems, including control of the fan speed.

Everything We Recommend
Best Pick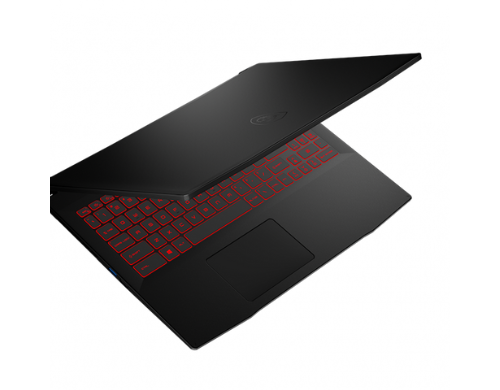 Named after a legendary blade to redefine the cutting edge in budget gear.
$899.99
Runner Up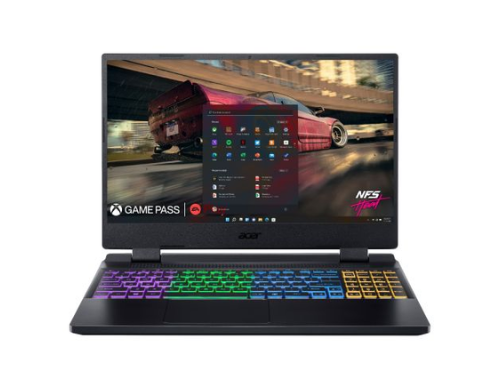 Hits the performance and features of gaming at a low price.
Most Cost-Effective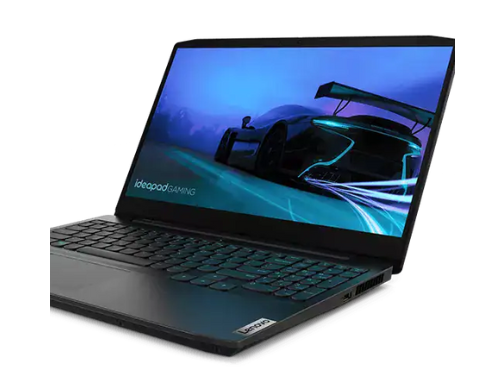 Well-built, actually solid, and comes as a fully featured budget gaming laptop.
Who This Is For
Everybody has a hobby or a type of activity in which they can invest their spare time, and with the technological boom still at its peak, one of the most common indoor activities is playing video games. Inside pop culture, we know that people who enjoy this activity are called gamers. There are a lot of gamers, and they can basically be divided into two categories: those who prefer consoles and those who prefer computers.
These budget gaming laptops are mainly oriented toward those who prefer computers but do not have a lot of money to build their own or purchase a high-end computer. Also, the fact that our laptops can specify the target audience as students, who need the mobility and functionality of the item, means they will use it as well for college-related activities.
How much RAM and storage do I need for a gaming laptop?
RAM is the third most important factor to take into consideration after the processor and the graphics card. Gaming laptops with more RAM are more expensive. Knowing how much RAM is required can save you from spending more money on extra RAM you don't need.
In essence, a gaming laptop requires a minimum of 8 GB of RAM for it to play most games without any concerns. But if you want to play more demanding games and have other programs running, you should consider having 16 GB.
512 GB of storage is more than enough for an average gamer, but if you are a heavy user, try to go for at least 1 TB; this allows you to store more games without running out of storage space quickly.
What are RAM and refresh rates?
RAM is the physical hardware that stores the data of all open software temporarily for fast retrieval, and the refresh rate of the display is how many times per second your screen can draw a new image. A higher refresh rate is the frequency with which a display updates the screen image. The time between these updates is measured in milliseconds (ms), while the refresh rate of the display is measured in hertz (Hz).
To take advantage of higher refresh rates, you need to consider having the following three points; a monitor that can refresh quickly, a CPU that is fast enough to provide game instructions like AI, physics, game logic, and rendering data, and a GPU that is fast enough to execute those instructions
Why You Should Trust Us
When we were kids, we got caught up in video game fashion, and some thought it was just passing by. As we grew older, we ended up having different types of consoles and different types of games.
We learn that you can enjoy your video games outside of consoles, and the technology has reached a point at which you can download your video games on the actual computer without the need for any type of cassette.
While we have witnessed the console wars, where computers were widely overlooked, it seems that today is the day of computers, making them one of the main devices on which people play.
How We Picked
There are several things that you need to take into consideration when purchasing a gaming laptop, foremost being the processor, the GPU, and the RAM. But once you have passed that point, there are still a lot of things to consider.
Picture quality is the most important thing since the activity is a visual one, so the display's sharpness, brightness, and size are high on the list.
The refresh rate is not just for the sake of having a nice cinematographic experience, it is because the motion of your enemies or competitors can be modified in no time. This is especially useful in combat games, but it has its advantages in racing games as well, where speed can modify your perception of things and have a toll on your reflexes as well.
The resolution is the number of pixels that can form an image, in essence, the more pixels a screen has, the higher the resolution will be, and that will modify the perception of things. This is not the most important thing regarding visuals, but it is the most amazing, if you are going to see something at a real rate, then you need to see it as sharp or natural as possible, making the gaming experience an entirely cinematic one.
The RAM needs to be adequate for the type of games that you are going to play; the most realistic ones tend to be the ones that need the most RAM. If you are going to be playing older titles, then you do not need to worry about this one as much.
The same thing goes for storage and memory; the more realistic games will take up a higher amount of storage space. If you are looking to have a lot of games to play, then we recommend searching for a laptop that has a lot of storage.
As we do with all our comparisons, it is always good to take into consideration the balance between the price and the quality of the product. We always try to get the best product at the lowest price possible. Of course, everybody can have their own rules in this regard.
The style and design are not as flashy as they used to be; the days when laptops were covered in multilayers with different colors, lights, or styles are gone. Nowadays, the style is more standardized, making the laptops all square, and technically, there are a bunch of colors that you can get for your laptop, usually black in different tones and silver, also in different tones. The place where the style can grow is on the port location, the keyboard lights, and some lines on the edges.
Whenever we are looking for laptops, of course, the battery will be the main point, especially when you are looking to play without the need for an outlet. And it is also important to take into consideration the speed of charging. So you can fill up your battery and continue playing for some more.
The fan noise is also something that you need to take into consideration because having something noisy in front of you can take your concentration away, which is required for gaming. You will need to go physically to the store to take care of this one because it is impossible to hear it online. Unless you go to some video reviews or written reviews of the specific laptop that you are looking for,
Care and Maintenance
Once you purchase your new laptop, you will need to set it up. Usually, the operating system will guide you through it; most laptops come with Windows, and the process has not changed a lot in the last few years.
Nowadays, you will require a Microsoft account so you can completely configure your laptop. In the case that you end up with a laptop that has an operating system like Linux, the process is similar, only you do not need to have a Microsoft account.
You will need to purchase compressed air to clean your laptop. When spraying it, do not try to remove dust or small leftovers because you can damage the small components of your laptop.
In addition, do not use any type of liquid chemicals; if you must, please moisten a piece of cloth and then clean the laptop with it. Let's remind ourselves that humidity is the worst enemy of electronic devices.
You can clean the ports using compressed air as well, but restrain yourself from using any other type of chemicals because the ports have some connectors that are exposed and can be damaged with any liquid. Also, do not put anything on the ports other than the corresponding connector.
You need to clean your laptop at least once per week; now, if you use it heavily, consider cleaning it more often than that. This is to avoid dust and small pieces because, again, they may cause the electronics to malfunction.
How long should you spend looking at a screen per day?
Try to limit recreational screen time to 2-4 hours daily, since we have work-related screen time for about 8 hours a day. To increase the lifespan of your eyesight when playing, try to do it in a well-lit environment.