The Best Budget Android Phone for 2023
If you want a cheaper smartphone with great perks, grab one of these budget Android phones.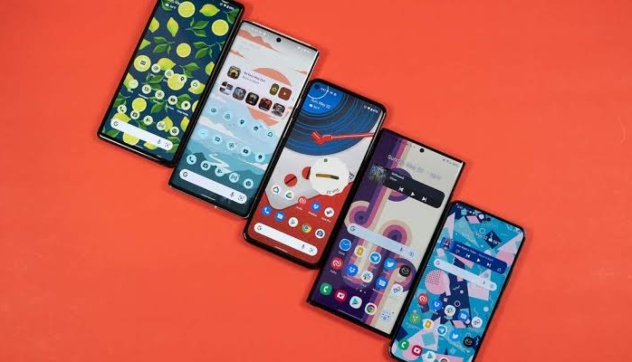 Android is the most widely used mobile operating system worldwide. It has undergone an incredible transformation since its debut in 2008, and it now powers some of the best phones ever created. Android phones have now become smaller, faster, and more advanced in terms of features and functions. Many models are available at very low prices when compared to their features.
You can make and take calls, watch videos and photos (even in real-time), work remotely, and more with a budget Android phone. You can also send and receive messages to and from loved ones anywhere in the world. However, because they make daily activities easier, investing in an Android phone is worthwhile. We will reveal our recommendations for the top affordable Android phones.
How We Picked
Type of Software

Software is a major determinant of how your phone functions and the kinds of applications compatible with it. Even on a budget, it's important to have a phone with the most recent software or one that can receive updates from the manufacturer.



Performance + Speed

If you thought slow internet was aggravating, wait until you try a slow device! To avoid frustration, your Android should be able to respond quickly to commands and instructions. A good phone should have a minimum of 2 GB of RAM.



Battery

Every phone should have decent battery life. Even on a budget, an Android phone with about 8 hours of battery life can be considered decent. You don't want to start looking for power outlets as soon as you leave the house.



Price

There are several affordable but reliable Android phones. The build quality and upgrades are what make them differ in price.


Our Top Picks
Best Pick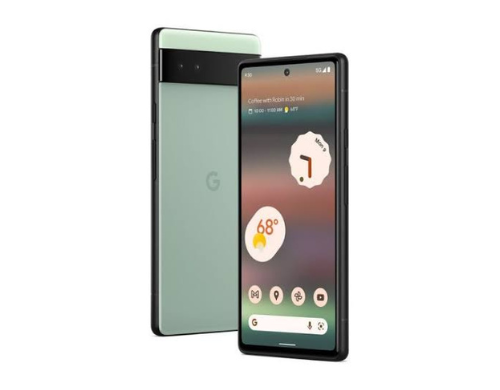 The Google Pixel 6a is powered by Google Tensor for fast and secure performance.
The slightly curved matte aluminum body of the Pixel 6a makes it simple to hold and use one-handedly.


This particular model has two rear cameras, which is uncommon for a phone in its price range, a bright 6.1-inch OLED display, and an easy-to-use Android UI. The Pixel 6a includes a Tensor, which allows it to perform complex AI and machine learning tasks, such as image and video capture. It can do all this without putting as much strain on the battery as previous Pixel models.
Runner Up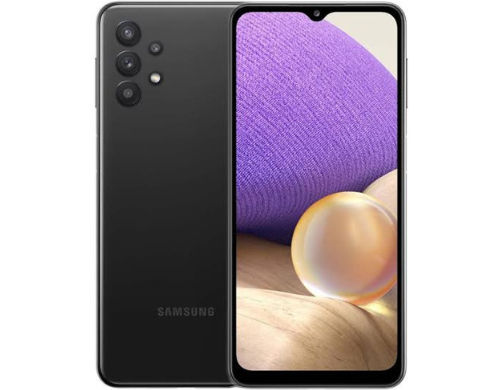 This model allows for longer usage time while being stylishly designed.
There is essentially no lag during screen transitions, and apps open promptly.


You have extra time with the 5,000 mAh battery to engage in your favorite activities, like streaming, sharing, gaming, and more. Additionally, for continuous power, AI power management recognizes and adapts to your mobile usage patterns. Additionally, with Adaptive Fast Charging of up to 15W, the Galaxy A32 can swiftly restore its full power.

Most Cost-Effective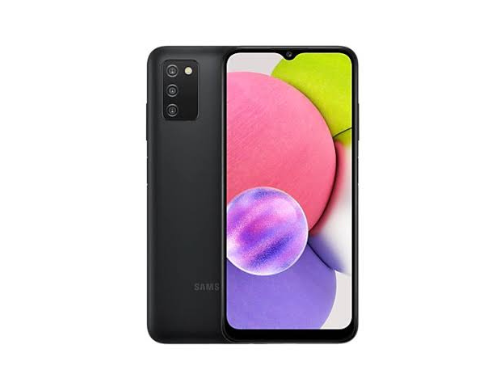 SAMSUNG Galaxy A03s
Simple design, durable, and very affordable.
The Samsung Galaxy A3s has a side-mounted finger sensor for personal security.
The Galaxy A03s smartphone boasts a 5,000 mAh battery that will keep you going for as long as you need it to, and 7.75W charging offers you a boost when you need it.

Additionally, it has a 6.5-inch 720p LCD. The viewing angles are restricted, and it is sharp enough for everyday use. Although the Galaxy A3s has 32GB of internal memory, you can easily add a microSD card to expand storage by up to 1TB.

Everything We Recommend
Best Pick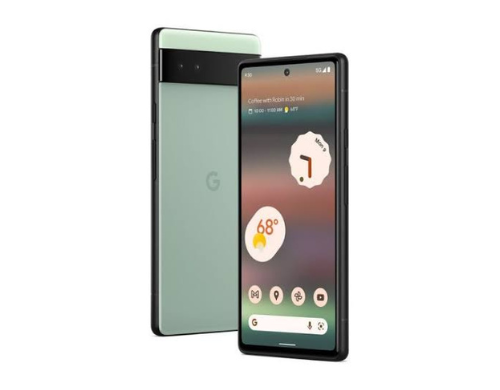 The Google Pixel 6a is powered by Google Tensor for fast and secure performance.
$395.00
Runner Up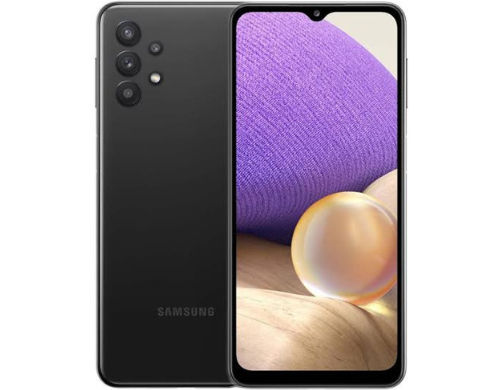 This model allows for longer usage time while being stylishly designed.
$249.95
Most Cost-Effective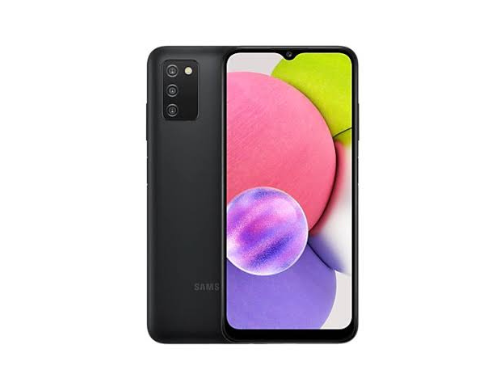 SAMSUNG Galaxy A03s
Simple design, durable, and very affordable.
Who This Is For
This tutorial guide gives you the important information you need to know whether you want to use an Android phone for the first time or want to add an Android phone to your phone collection without having to make a significant financial commitment.
Android vs iPhone
Despite having different operating systems, Android phones and iPhones differ greatly from one another. Many claim it's a branding and prestige thing, but we think there are more important factors at play. There are some tasks, nevertheless, where Android phones outperform iPhones and vice versa.
In general, Android phones are fairly economical, with decent models available for under $200. Android is the operating system used by the vast majority of smartphones today, and because so many manufacturers produce Android-based devices, they are affordable for all price points. Android phones allow for simple customization and personalization of your device.
Some Android phones still provide expandable storage, even though it is becoming somewhat less common these days. This enables you to store photographs, programs, and other files that won't fit on your device's internal memory on a microSD card.
Given the outrageous fees that iPhones charge for double or triple storage when you buy your cell phone, that is a remarkable perk. Additionally, utilizing a USB connector and the Android File
Transfer desktop program, you can effortlessly transfer things like films, images, documents, etc. from an Android phone to your desk or PC. Although there are over 100 languages available for Android phones, many, but not all, Android phone makers give their products big batteries with a lengthy lifespan.
On the other hand, iPhones are more expensive than Android phones because they are pure luxury devices. An affordable iPhone will never exist. The only option if you don't want to pay the top price for an iPhone is to purchase an old one.
The iPhone's interface is quite simple to use, similar to that of Android phones, but if you want to tweak it more to suit your preferences, it will cost you extra money.
When it comes to security, iPhones offer the best protection because you can trace and reclaim your device if it is lost or stolen. They also come with built-in protection against malware, unlike Android phones that require you to download a security app from the Google Play Store.
While iPhones do not offer as many languages as Android phones do, their camera pixels tend to be more integrated and intensely designed than those of Android phones. However, the battery capacity of iPhones still needs some improvements for long-lasting use.
Is it worth splurging on?
You need an Android phone to perform daily tasks successfully because of the ever-increasing necessity to conduct daily activities remotely and the need to be amused whenever and wherever.
You still require a mobile device, such as an Android phone, to enable you to work anywhere and at any time, even if you have a good desktop or PC to perform all of your job-related activities.
Why You Should Trust Us
The most popular smartphone in the world right now is an Android phone; they are no longer a new brand of mobile device. To gather further information, we also searched for Android phone hubs and retailers while asking each member of this agency what kind of Android they use. Every phone on this list has undergone a thorough assessment.
We put manufacturers' claims to the test by evaluating every component of a device's hardware, software, and usefulness. In addition to comparing camera samples, measuring charging times, evaluating display brightness and color balance, viewing angles, and performance under heavy load (such as gaming), analyzing battery life, and more.
How We Picked
Type of Software
The basic user interface for Android is built mostly on direct manipulation, employing a virtual keyboard and touch inputs that vaguely simulate real-world motions, such as swiping, tapping, pinching, and reverse pinching, to manipulate on-screen objects.
Both Bluetooth and USB are enabled for full-size physical keyboards and game controllers. A fast reaction to user input is intended, as is a fluid touch interface that frequently uses the device's vibration capabilities to give the user haptic feedback.
Battery Life
A battery will deplete more quickly if you talk on the phone, play games, or use your phone when it's not inside wifi range. Make sure your smartphone has a strong battery. Your usage will determine the battery life of a phone. Ensure that a device supports wireless charging and has a quick charging feature. A typical Android phone's battery life can last between 8 and 18 hours.
Performance
The software upgrade typically affects how well your Android phone performs. Android users must make sure their devices are running the most recent firmware. With new Android OS updates, Google boosts device enhancements. The stability, speed, performance, connectivity, etc. of gadgets improve with each new iteration.
Software updates also free up space for system resources, improving overall performance and speeding up program loading times and system smoothness. While specific bugs are corrected and security updates won't immediately increase the performance of an Android phone, they will suffice. Also, multitasking is improved with more RAM.
The smoothness of launching and switching between apps increases with a phone's RAM. Your phone won't operate more quickly overall if you add more RAM. Your smartphone's ability to move between apps and perform numerous tasks at once will improve with more RAM. The performance of smartphones is greatly impacted by RAM.
Speed
Your Android phone needs to become reasonably responsive to prevent more delays and annoyance. Here, the speed of the processor and the amount of RAM decide two different aspects of how responsive your smartphone is. Processor speed and RAM capacity are the most crucial factors to consider when choosing a smartphone for your needs if speed and performance are vital to you.
Together, they determine how well your phone works. But they each go about it differently. Consequently, if you require a smartphone for gaming or other demanding jobs, you should opt for a smartphone with faster clock speeds.
Display/screen
Screen size is gauged diagonally from corner to corner. Screen size is ultimately a matter of taste. Smaller-screen phones often cost less and may fit better in your pocket. If you intend to view many films, type documents, play games, and perform other tasks that can be done on your desktop, larger displays could be preferred.
The sizes of Android smartphones vary greatly. Android phones with larger screens and displays typically cost more than those with smaller screens.
Size
Choosing an Android phone requires careful consideration of its size. Smaller mobile phones are easier to use with one hand and can fit in your pocket. These more compact phones aren't good for watching movies, television shows, or playing games. A somewhat larger-screen Android phone is a better option for this. One-handed operation is more difficult with these. Because they don't have enough room for a good battery, tiny Android phones are less common in modern times.
Weight
You probably already know that having our smartphone in our hands for extended periods costs more when it weighs more than it does, but the opposite is also true: the lighter it is, the more delicate we feel holding it. Though it is typically not the case, heavier phones appear to be more dependable and robust. Your phone shouldn't be too heavy because that would add extra weight to your frame, nor should it be too light because that could make it easy to lose.
Design/style
We also focused on the phone's design and construction quality when reviewing it. Here, we want to find out precisely what the phone has to offer in terms of connectivity, aesthetics, and physical capabilities. Here, we're also taking a general look at fit and finish. Regardless of whether it is in use or not, your Android phone should be able to lay flat and comfortably in your palm. You ought to be able to complete other tasks and still have access to the controls nearby, such as the volume and power buttons.
Camera
The cameras on Android phones have significantly improved over the past several years. The options are confusing, but keep in mind that a competent camera performs much better than just having a large number of megapixels. The main camera, which you will use the most and therefore needs to function, needs to be able to shoot good pictures in all lighting situations. If you frequently use your phone as a camera, you might want to look for a phone with a dedicated camera button to avoid having to dig through menus to get the perfect selfie. When taking a shot with a phone, an LED flash can also be quite helpful, especially if the lighting conditions are poor. There is a lot of overselling, including high resolutions, supporting sensors, and enticing features. The Pixel phones frequently perform well because point-and-shoot performance is what matters most.
Build quality
Depending on how well-built they are, Android devices can be rather expensive. A phone that is designed with inferior materials or with poor construction could malfunction even before you have finished paying for it through a carrier. High-quality materials like aluminum, ceramic, and Gorilla Glass should be used in phones, and the device shouldn't flex or groan under pressure.
Storage
If you store things like pictures, videos, and MP3s on your Android phone, the storage space of a device is an important feature to consider. The more storage space a device provides, the more space you'll have to store this type of data. Usually, this storage is available in multiples of 8 GB. Some Android devices have expandable storage, so if the standard internal storage space fills up, you can just insert an SD card to add extra. The storage capacity of modern Android smartphones ranges from 32 GB to 256 GB. Therefore, it all depends on the type of work you do on your phone every day.
Our Picks For You
Best Pick

-

Google Pixel 6a

Best Pick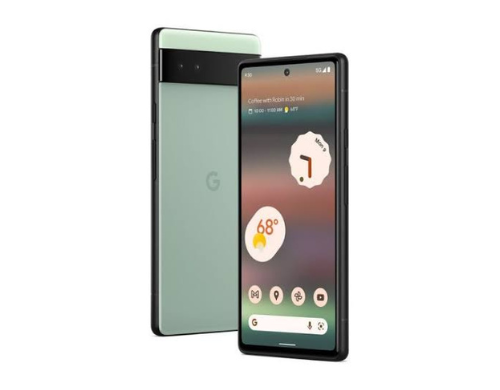 The Google Pixel 6a is powered by Google Tensor for fast and secure performance.
The slightly curved matte aluminum body of the Pixel 6a makes it simple to hold and use one-handedly.


Who It's For
If you just want to get started using Android phones and you want to have an easy experience, this model is the best pick.

Why It's Great
The Magic Eraser on the Pixel 6a makes it feel magical to remove onlookers, photobombers, and unrelated things from your pictures. If you enjoy photography, it can also rapidly and easily improve your photographs.

Additionally, the Pixel 6a supports Night Sight, which enables flash-free photo-taking in low light. The resulting photographs have a very soft focus, but considering the circumstances, the camera performs quite well. You have the freedom to switch carriers and select your data plan with this unlocked Android 5G phone.

Other significant providers, like Google Fi, Verizon, T-Mobile, and AT&T, are compatible. Additionally, it has a Google Tensor that quickly loads pages and graphics while launching apps, ensuring that everything performs smoothly.
Potential Flaws
Although the Pixel 6a is perfect for photography and ergonomics, you may not have sufficient time to do all you want to because of its poor battery life.


Other Features
The Google Pixel 6a's display is sufficiently bright to be used outside on a sunny day without tiring my eyes. You won't have to wait for a long time to use your phone again because the Pixel 6a supports fast charging up to a speed of 18 watts. Although the model's flawless appearance can be damaged by fingerprints easily marring the plastic back, you should nevertheless put it in a case for protection.

Runner Up

-

SAMSUNG Galaxy A32

Runner Up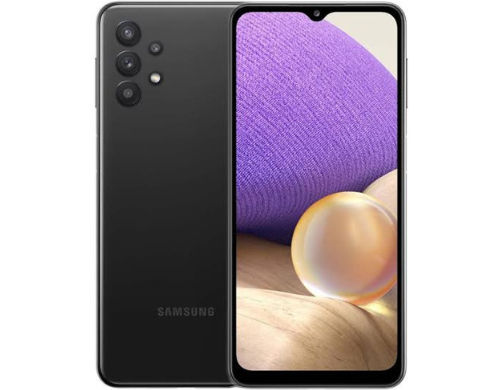 This model allows for longer usage time while being stylishly designed.
There is essentially no lag during screen transitions, and apps open promptly.


Who It's For
If you are concerned about the long-lasting battery life of your mobile phone with high performance, the Samsung Galaxy A32 is what you should opt for.


Why It's Great
Regarding camera performance, it does boast a four-camera system that we think is one of the most adaptable in this price range. Despite lacking some of the Pixel's intelligence, the camera hardware is really strong, and the overall color accuracy left us satisfied.

Additionally, there was no oversaturation, a problem with previous Samsung phones. Three distinct sensor bumps are vertically stacked on the back panel of the Galaxy A32 5G. Another sensor and the flash are flush with the phone to its right.
Potential Flaws
Even though this Android phone has a good battery life, the bottom-firing speaker falls short of expectations. There is audible static at 92 dB, which is the maximum volume. The mids and lows are absent, but the lower volumes are bearable.

We advise investing in a nice set of headphones unless you intend to have a brief phone conversation via the speaker. Additionally, we discovered that the back panel scratches easily, so you need to be careful where you put it.
Other Features
While it is still on the higher end of the price range, we believe it to be one of the best-rounded phones available, with five years of software support, the longest in the industry, which will enable it to outlast competing models. This Android phone weighs 7 ounces and has dimensions of 6.5 by 3.0 by 0.4 inches.

While a phone with a 6.5-inch display typically weighs that much, the Galaxy A32 5G is more susceptible to drops than models with textured backs because of its slippery finish. However, its Gorilla Glass 5 display and plastic body withstood these mishaps.

The MediaTek Dimensity 720 5G chipset and 4GB of RAM in the Galaxy A32 5G are its power sources. If you need more space, a microSD card can add up to a terabyte of additional external storage. The performance as a whole is excellent. The phone is not slowed down when you are multitasking.
Most Cost-Effective

-

SAMSUNG Galaxy A03s

Most Cost-Effective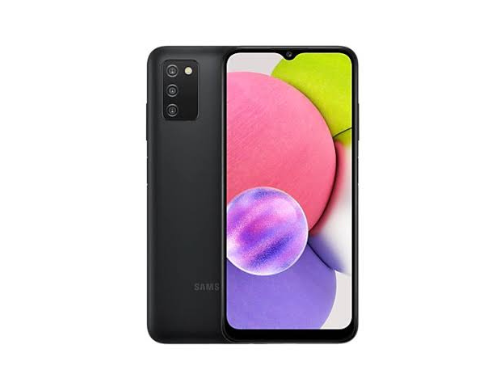 SAMSUNG Galaxy A03s
Simple design, durable, and very affordable.
The Samsung Galaxy A3s has a side-mounted finger sensor for personal security.
Who It's For
We recommend the Galaxy A03s for you if investing a fortune in an android phone is what you frown at.

Why It's Great
The A03s is quick enough to send and receive messages, browse the web, and play easy games. Despite being inexpensive, it also receives regular updates. Although it is sufficiently sharp for everyday use, it isn't as bright as most Galaxy models, and because the viewing angles are smaller, it starts to look washed out if you're not looking at it directly.

As a result, it can be challenging to use outside. The Pixel 5a's 1080p screen is superior in every manner, as you would expect from a gadget that costs roughly three times as much.
Potential Flaws
Although the build quality isn't as nice as the other Galaxy models, the camera isn't great, and 5G isn't an option, the battery life is still outstanding. Additionally, it does not have an oil-repellent coating, which increases the possibility of leaving behind fingerprints and smudges.

Other Features
A dark rectangular module that sits nearly flush with the chassis and houses the triple array of camera sensors is significant for some users since it allows the phone to lie flat on a tabletop. Along the right edge of the phone, next to the volume keys, is the power button, which doubles as a fingerprint reader. The 6.5-inch, 1600 x 720 PLS LCD screen that the Galaxy A03s utilizes is the same as that of its predecessor. It is large and sharp enough to satisfy the needs of the majority of people, with a 20:9 aspect ratio and a pixel density of 270 PPI. Again, direct sunlight poses a problem with maximum brightness. The selfie camera is incorporated into a teardrop-shaped notch at the top of the screen, which is surrounded by a somewhat thick bezel.

This phone's camera can take pictures that look good on a phone screen in ideal lighting, but if you zoom in even a little, all of the detail disappears and is replaced by soft edges and a noisy, hazy haze. Due to the HDR's lack of a night mode, images taken in low or even moderate light conditions consistently turn out poorly. This allows some subjects to be lost in the shadows and others to be lost in the light. The lack of a night mode is especially annoying because the macro mode is neither extremely useful nor spectacular.

Almost Made The Cut

-

Xiaomi Redmi Note 11

Almost Made The Cut

Great build quality and fast charging.

The Xiaomi Redmi Note 11 is stylishly designed and comes with a 2-year warranty.


Who It's For
The Xiaomi Redmi Note 11 is the wise pick if money is tight and you're searching for a capable smartphone that performs admirably for its price.

Why It's Great
The Redmi Note 11 has a quad-lens rear camera with a 50MP wide lens, an 8MP ultrawide lens, a 2MP macro lens, and a 2MP depth lens. A single 13MP wide lens is there on the front, sufficient for basic selfies and video calls through any desired apps.

The back camera is one of the poorest we've recently seen on a smartphone, but it works decently up to a point. That's not to say it's horrible, precisely; with ideal lighting, you'll usually get pictures that are more than suitable for social media, and occasionally you'll get an amazing picture or two.

Despite the absence of wireless charging, the phone's built-in 5,000mAh battery should allow you to use it for at least a day and a half before needing to recharge it. Additionally, the Redmi Note 11 provides rich stereo sound for gaming or viewing videos thanks to its two super linear speakers, which are situated at the top and bottom of the device.
Potential Flaws
One of the Redmi Note 11's major flaws is the lack of 5G, especially given how inexpensive it is these days to acquire a smartphone with the newest connectivity. Additionally, the Redmi Note 11's cameras are only adequate at best, especially at night, so you might want to search elsewhere if you need truly outstanding pictures.

Other Features
The display on the Redmi Note 11 exceeds expectations in another area. Its 6.43-inch AMOLED screen is vivid and clear, and it's a pleasure to look at. With the Redmi Note 11's 6.43-inch AMOLED display, Xiaomi has outdone itself. It is excellent for anything from browsing the web to viewing movies streaming from the web thanks to its 1080 x 2400 resolution, 1000 nits peak brightness, and 90 Hz refresh rate.

When you pick up and use the Redmi Note 11, you might not realize that you paid so little for it, and it might cause your flagship-owning pals to wonder why they paid so much for their device. A Snapdragon 680 processor, which is developed on a flagship-level 6nm process to give superior performance while consuming less power, is included in the Redmi Note 11 to level up its performance.

Care and Maintenance
Getting the right phone case
It's essential to carefully select a case that perfectly fits your Android phone while attempting to protect it from scuffs and breaks. Your speakers, buttons, earphone ports, and charging ports won't be obstructed, which makes this possible.
Using a screen protector
Do I really need one?
A screen protector can help you avoid getting cracks and scratches on your phone's screen while also providing users with extra advantages like anti-glare and anti-reflective covering. Screen protectors can also help you avoid unintentional damage to the device's quality.
Glass or plastic?
Because glass screen protectors provide higher visibility and durability than plastic alternatives, they are preferable. Although the plastic screen protector is cheaper and thinner, the glass model feels more natural and durable.
Thickness
The level of sensitivity of your screen may be affected or interfered with by certain screen protectors. Although it can differ from protector to protector, thicker plastic manufacturers tend to use this more frequently. This can sometimes give the impression that the phone is not picking up your input. Your screen protector shouldn't be too heavy or thin because doing so could slow down the screen's reaction or render it ineffective. In general, it is advised that consumers choose 0.33-mm tempered glass as their screen protector.
How to clean a phone
Sometimes, while we use our phone outdoors, it comes into contact with the natural environment. When it comes in contact with specks of dust, there's every need to clean it to avoid subsequent damage. To clean your phone, use a clean and soft cloth with a little touch of water to wipe off the back of the phone. Finally, use a microfiber cloth to gently clean your screen.
How to clean charging and headphone ports without damaging the connectors
Before cleaning your phone's charging and headphone ports, make sure you turn them off. Then, wrap a small bit of cotton around a toothpick and clean the headphone port and charging ports until every bit of dirt has gone out.
Cord care
To unplug your charger, never tug on the cord. Even though it may initially appear to be working just fine, the strain will eventually lead to severe internal harm. Never twist your cord, and keep it out of the water and out of young children's reach.
Setting up your phone
SIM Card
Don't forget to turn off your phone. Usually found on the side of your device, locate and identify the SIM card tray. After the SIM card tray pops out of the device, gently remove it by pulling it with your fingertips.
To do this, insert the pointed end of the SIM ejection tool into the minuscule hole next to the SIM card tray. To ensure a perfect fit and flatness, insert your SIM card into the SIM tray. Gently reinstall the SIM card tray in your Android when it clicks firmly into place.
WiFi connection
Go to the menu on your phone and select the Settings app. Select the WiFi connection by tapping Network & Internet. After that, hit the search icon to identify nearby networks that are open for connections. Locks are present in networks that demand a password. You can "Save" the network after connecting. Your phone will automatically connect to this network when it is in range and Wi-Fi is turned on.
SD Card Storage
Be sure to power off your phone before inserting your SD card, just like you would when setting up your SIM card. The SIM ejection tool's pointed end should be inserted into the little hole next to the SD card tray, which is typically the same as the SIM card tray and pulled out with gentle pressure using your hands. Before repositioning the tray to its original position, make sure your SD card is in the appropriate place.