The Best Body Pillow for 2023
Comfort is the top priority when it comes to picking out any type of pillow, so why not pick the best body pillow for all your sleeping needs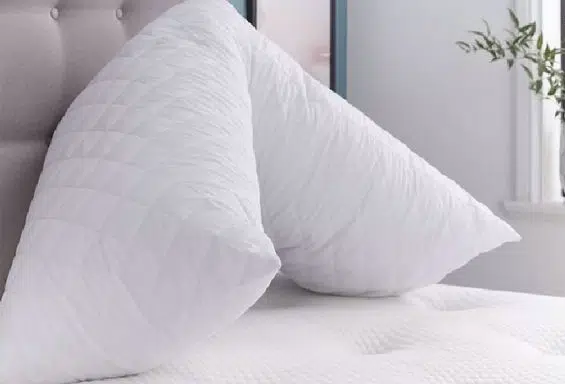 Your work may become tedious as the days go by. And, you'll need the right accessories to help you take a well-needed break — top of the list is a body pillow. Body pillows are designed to relieve pain and tension in your body by providing adequate support to your back, neck, knees, arms, shoulders, and legs. A body pillow is generally longer than your body to support those areas of your body. There are many types of materials and designs to choose from. It's important that you find one that is the right shape and size for your body in order to get the best night's sleep possible. Here are some great options, as well as some pointers to help you find the perfect body pillow.
How We Picked
Firmness

Firm pillows are better for overal body support while cushy pillows are great for cuddling as you sleep. The firmness of body For the enjoyment of the body pillows, we identified the firmness of the body pillow as an important aspect of choosing the best one for your sleep.


Comfort and Support

Similar to firmness, comfort, and support are important in the selection of the best body pillows since you require to use the body pillow for a relatively long time to get to experience its benefits.


Material

No one would like to face a pillow with uncomfy material that tends to scratch your skin, however, there's a trade-off between the breathability of the material to its hardness concerning your use.


Cost-Effectiveness

There's nothing worse than having a pillow you love in a store but you can't buy it as you hadn't planned well enough. To avoid this, we evaluated the cost-effectiveness of each body pillow for you to make the right purchase decision.

Our Top Picks
Our Top Pick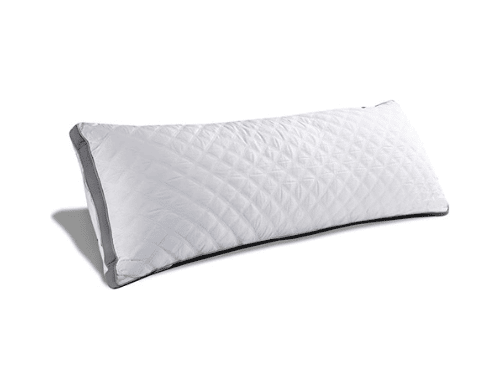 Oubonun promises a pillow that is quilted and adjustable for all sorts of uses.
The Oubonun Premium Adjustable Loft Quilted Body Pillow is fully adjustable, which aids in keeping you fresh during your sleep. This body pillow has a loft that can be adjusted to make a back sleeper pillow, a side sleeper pillow, or a starch sleeper pillow.
This option is adjustable, luxurious, and made of breathable cotton cases.

Our Runner-Up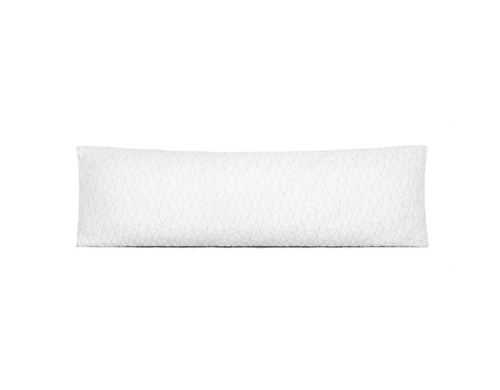 This is memory foam-filled to ensure comfort and support at all times
This body pillow is ideal for all rest positions, on a coach or in a bed that helps to leave you happy and content. Offering a full 54 inches in length, the body pillow helps to keep the bodies of all sorts of people in a good state of health as they seek to rest. The memory- foam filling promises to support any of its users all night long.

This choice conforms to every curve of your body whether you're pregnant or resting.

Most Cost-Effective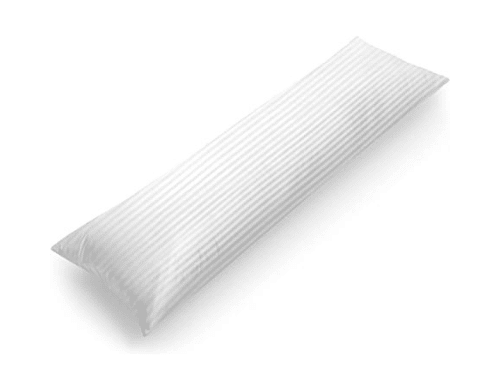 A classic and plush pillow that won't break the bank
Utopia Bedding Soft Body Pillow is an easy and less costly solution for your sleep. With plush firmness, this body pillow helps to offer premium support to keep you in the best shape possible. The 54-inch length ensures all persons of diverse heights can use it for any part of their bodies.
Do you want an inexpensive body pillow? Look no further!
Everything We Recommend
Our Top Pick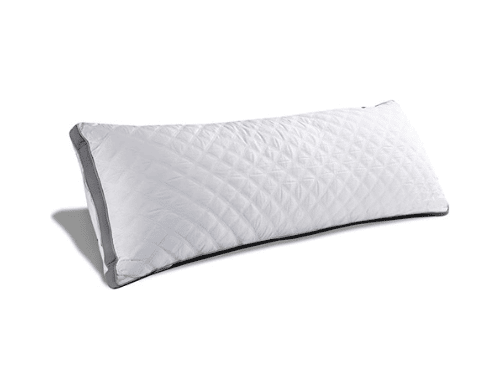 Oubonun promises a pillow that is quilted and adjustable for all sorts of uses.
$33.14
Our Runner-Up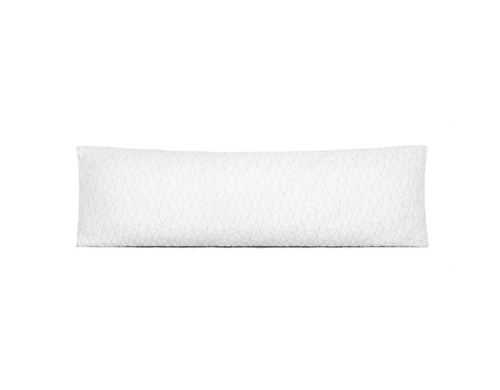 This is memory foam-filled to ensure comfort and support at all times
$80.00
Most Cost-Effective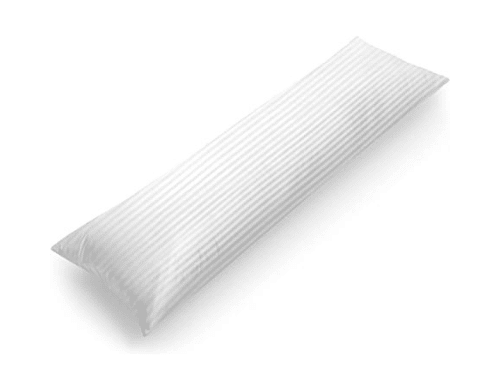 A classic and plush pillow that won't break the bank
$23.99
Who This Is For
Who This Is For
The products advertised here are for all sleepers who love side-sleeping and all other sorts of sleeping styles. These large pillows are also great for hugging and cuddling as you sleep.
Are Body Pillows Worth It?/What Are Body Pillows Good For?
Body pillows are worth it as they help to perform various functions such as:
Back/Joint Pain
Body pillows support the back and spine which helps relieve the back pains of the sleepers. Reducing pressure helps prevent pain in the joints of the body.
Supporting side Sleepers
Pillows may be filled with the right material to help support side sleepers.
Pregnancy
Recommended from the second semester, body pillows are ideal for pregnant women.
Sleep apnea
Since sleep apnea is a very serious sleeping disorder where the sleeper's breathing abruptly stops, and starts repeatedly, there may be a need for a body pillow. The shape of the body pillow may provide comfort to the sleeper hence assisting the sleep apnea patient.
Anxiety
A body pillow is huggable hence this reduces the anxiety of its user when the user of the body pillow hugs it.
Why You Should Trust Us
It's not easy to find the right body pillows for you, with such a large and intimidating range available online. To make the selection of the right body pillow process easier, we scoured over all previous customer experiences with all types of body pillows and accumulated the customers' opinions on their usage of the body pillows. The experiences ranged from how deep their sleep was – from side sleeping to resting on the couch! With all the first-hand opinion information coming from a large variety of sleepers, you can trust our methods, and find the perfect body pillow for your Summer sleep.
How We Picked
We searched through various body pillow products made from materials such as memory foam and polyester to find the best fit for you! When selecting the best body pillows, we looked for pillows that could relieve pain, help patients diagnosed with sleep apnea and support pregnant mothers. Across all of our choices, you'll find support and comfort to be very crucial in our evaluation process as keeping you in good shape and making sure your hard-earned money is spent well is our top priority. As always, we searched for the best deals and bargains to find the most cost-effective body pillows that are of good quality!
Firmness
Although customers love the softness of a pillow, we had to look at the firmness of these pillows. Ranging from plush to super puff, we ensured that the pillows were firm enough to support your body structure as you rest.
Comfort And Support
The better the comfort and support the pillow offers, the higher it ranked in terms of quality merit. This evaluation enabled us to create this list of the best body pillows.
Size
You or your spouse may be pregnant or you may have a unique sleeping style. Different manners of sleep positions require either a C-shape if you wouldn't like to adjust your pillow, a U-shape if you would like to adjust your pillow once you move sideways, or a rectangular pillow.
Type Of foam Or Pillow Filling
Whether polyester, memory foam, or microfibre, we identified the material that made the pillows comfy and lovable and evaluated their quality.
Breathability
The right material in a pillow should draw heat away from your body and promote air circulation to offer you breathability. This was, therefore, an important aspect of selecting the pillows.
Price vs Quality
Quality being what the manufacturer offers, we matched your monetary consideration of it to the utility enjoyed on the use of these body pillows.
Style/Design
Some pillows were designed for maternity support while others are favorites for head support. These styles and designs that enabled the enjoyment of these features were tested for appropriateness in identifying the best body pillow.
Care and Maintenance
Before cleaning your body pillows check if they're washable. It's advisable to test if it's washable if you find that it's indicated that it's washable. If not machine washable and if allowed by the manufacturer, hand wash your pillow and pillowcases. Wash your body pillow as soon as you need to wash it. You can avoid mold on pillows by adding your pillow regularly. Use vinegar and baking soda while washing to remove mold from a pillow that unfortunately happens to have mold. If your pillow is memory foam filled, keep in mind that the memory foam may break in after a few days or weeks due to the body weight exerted on the body pillow. Memory foams yellow over time due to oxidation; it's harmless. Memory foam pillows may last for 10-15 years.