The Best BlueTooth Tracker for 2023
A Bluetooth tracker saves you the trouble of finding lost items.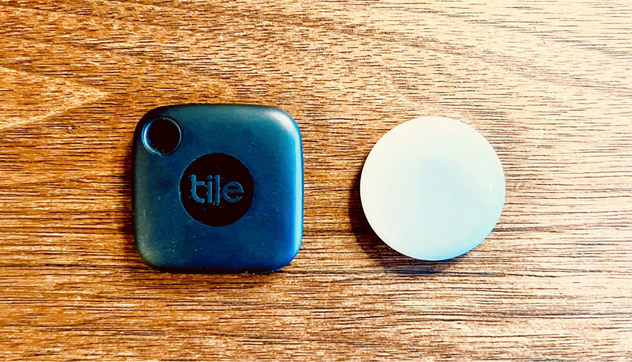 You have a lot of stuff. And you love it. You probably even have a lot of stuff that you don't use, but it's still in your house or apartment because it's too hard to part with.
That's why we're here today: to introduce you to the best way to track all those things you've got lying around and make sure they get where they need to go. The Bluetooth tracker is the perfect gadget for this job!
It can help you find your keys in your kitchen and your phone in the bedroom, so you don't have to go looking for them every time you want to use them. It can also tell if something has been moved from one location to another — The possibilities are endless!
So, check out this article and find out the best Bluetooth trackers of 2022 that will make your life much easier!
How We Picked
Range

Because Bluetooth trackers rely on a strong Bluetooth signal between your item and your mobile device, their maximum range is 200–300 feet, and the highest on the market is 400. Anything lower than 200 feet shouldn't be taken into account.


Battery Life

Typically rechargeable, changeable, or offering a subsidized renewal program for the entire tracker when the battery is non-replaceable, Bluetooth trackers have batteries that can last between one and two years.


Accuracy

The most accurate Bluetooth trackers have a precision chip that allows you to know exactly where your item is, this is strictly available for iPhone users. As for Android users, some great trackers provide a direction feature.


Cost-Effectiveness

A top Bluetooth tracker shouldn't exceed $30. In most cases, you'll find some pretty good ones for a little bit above $25. Anything that exceeds the firstly stated amount is expensive and can be skipped.

Who This Is For
As you've probably guessed, the Bluetooth tracker is really for anyone who wants to track their stuff. If you're a parent, it helps you keep tabs on your children's items. If you work in an office, it might help you keep track of your things. If you have a lot of items to keep track of and have a habit of misplacing them, this is your lifesaver.
Bluetooth vs GPS Trackers:
The biggest difference between a Bluetooth tracker and a GPS tracker is that Bluetooth trackers are easier to use, and can be used without the need for an internet connection.
GPS trackers, on the other hand, require an internet connection to be used. This can be inconvenient if you're trying to set up a new device or if your internet is down.
Bluetooth trackers have many benefits over GPS trackers: they're smaller, lighter, and more portable than their GPS counterparts; they don't require an internet connection at all, and they're less expensive than other types of tracking devices.
What is a BlueTooth tracker used for?
Bluetooth trackers are used in many situations, but the most common use is to find a lost item. If you've ever lost something, you know how frustrating it can be when it's just gone. The only way to find it is to start asking around and hope someone remembers where they saw it last.
What if there was an easier way? A way that would allow you to track your missing item across the room, through walls, and into another room? With a Bluetooth tracker, that's exactly what you get!
With a Bluetooth tracker attached to your item, all you have to do is press 'Track' on your phone — and watch as the tracker sends data back to your phone. You'll see live updates on where your item is located.
You can also set up alerts whenever certain criteria are met — like when someone tries to take the thing or when it moves more than 30 feet away from its original location. Once these conditions are met, an alert will go off on your phone so that you can follow up with whoever took your stuff!
The possibilities with Bluetooth trackers are endless: use them for home security, pet tracking, business personnel management…or even just as a fun party game!
Why You Should Trust Us
It's hard to find the best Bluetooth tracker. You want the most reliable, effective, and easy-to-use trackers for your needs. It's also important to find a tracker that works with your phone, tablet, or computer.
That's why we've been around for years, evaluating and testing Bluetooth trackers to make sure they're ready for your job. We know what you need in terms of reliability and ease of use because we've tried them all ourselves!
How We Picked
If you're looking for a tracker that offers more than just a simple tracker that lets you know where it is and what direction it's headed, then look no further. We evaluated and picked the best Bluetooth trackers using a list of factors.
First of all, we checked how far you can get from the tracker before it stops working. We looked at the range of each option before choosing our top picks.
We tested the amount of time you can use the battery without charging. We gave this consideration to all our options and made sure to pick the ones that have good battery life.
Then, we reviewed the accuracy of each device when it comes to tracking movement. Some devices have sensors that are more accurate than others, so we also looked at accuracy when picking out our best options.
We were careful about ensuring that each device was priced fairly and had quality components to keep costs down for consumers while still offering a high level of performance at an affordable price point.
We made sure that each chosen pick is stylish, easy to attach to your phone, has lights or flashing options, and is water resistant.
We also checked the quality of the buzzer and noise of each option, and how easy it was to hear each option through walls or closed doors.
We gave our top preference to the tracker that comes with a flashing light so you can find your lost item in dark rooms.
Finally, we made sure that our best picks are waterproof and can handle being underwater and that sort of thing.
Care and maintenance
Your BLE tracker is a great tool to help you monitor your loved ones, but it can be hard to take care of. To make sure your Bluetooth tracker is always in good hands, check out the following tips for taking care of it.
The first step is setting up the device. To do this, you'll want to make sure that the tracker is charged, that it has its own power source (such as solar or battery) and that its battery is full. You should also check that there aren't any other devices nearby with the same frequency range as your tracker. kindly check the product guidelines to set it up properly.
Once all these things have been checked and double-checked, it's time to use your Bluetooth tracker! It's important to know what the limits and range of your tracker are before using it. You can check the product specifics or test it yourself if you want. This can help you avoid any unwanted surprises when trying to track your things.