The Best Bluetooth Kits for every Car Stereo for 2023
Bluetooth Kits designed with simplicity in mind for your car stereo.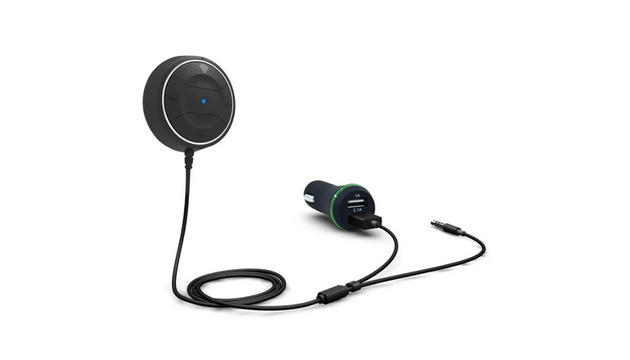 Bluetooth car kits offer you a hands-free calling experience and connection capabilities to your dash regardless of your car's make or model. They supplement car stereos that may lack current technologies so that they can match the new car audio systems.
These kits are mainly integrated with Bluetooth technology that allows for phone pairing so you can engage in hands-free communication with the aid of your handset device. These Bluetooth kits offer you features such as mounted speakerphones that allow you to answer calls and conversations without the need of touching your phone, Bluetooth audio streaming that allows one to access local music and internet radio from your phone, and even a built-in voice-controlled personal assistant which allows you to control your Bluetooth kit by voice.
Take a look at our carefully selected picks and find a Bluetooth kit that will serve you best.
How We Picked
Connectivity

Bluetooth Kits are able to connect with your handset device via Bluetooth allowing you to make calls and stream media such as music. The strength of this connection has a range that varies from one device to another. It is important to factor in the connectivity of the Bluetooth kit you purchase to avoid the disappointment of constant disconnection during use.

Easy to use

The main reason we purchase Bluetooth kits is for convenience. That kit you purchase is only convenient to you when you understand its interface for ease of operation and use. You might not have the time to keep glancing at your kit to find a certain button while driving right? So consider picking an option that is easy to use.

Wireless

We understand that you do not need more space in your car taken up by even more cables and wires to connect or set up your stereo. These options are wireless with options of detachable cables which are only of an auxiliary function. These wireless Bluetooth kits will keep your dashboard as neat as it can be without infringing on your much-needed space.

Cost-effectiveness

These cost-effective car Bluetooth kits will be gentle on your pocket while delivering the quality and effectiveness promised by the product. Each option you find on this list is definitely worth your money, so do not be afraid to put it to good use.
Who This Is For
The products reviewed in this article are meant for anyone in need of a Bluetooth kit for their dashboard. Cars with this device can sync with them allowing for short-range wireless communication and seamless data sharing among devices. Does your dash lack built-in Bluetooth? Now is the time to upgrade!
What is a Bluetooth Kit for a car?
Bluetooth kits have in-built Bluetooth technology that provides an easy-to-use system that connects devices to your car stereo. Their design allows users to send local music and internet radio from your phone to your car stereo. They can either use an auxiliary input for sound input or broadcast on an FM frequency.
Is using a Bluetooth kit in a car safe?
Bluetooth kits make it quite safe to make and receive calls through their hands-free capabilities since drivers need not press anything but can input to their stereo wirelessly, taking care of your safety and business simultaneously. It's also a healthier option since prolonged use of mobile phones is harmful to your body because of the radiation it emits. The kits being Bluetooth enabled and connected to your phone wirelessly make them easy to use and easy to take out and install.
Why You Should Trust Us
We took the time to analyze countless reviews and customer feedback to understand and have an in-depth view of what these products are about. We considered the ease of setup, price, warranty, quality of product, and delivery of work to come up with this list of thunderbolt docks that are affordable and worth your money.
How We Picked
Different Bluetooth kits come with many unique specifications such as their connectivity, number of USB ports, charging speed, ease of use, clear pressing buttons, on-distracting lights, and wireless capabilities without forgetting the in-built virtual assistants such as Siri and Google Assistant. Some kits come with a 12-volt accessory socket that allows you to charge your peripherals as well as power up your devices at your comfort while driving. AUX-in cable allows you to access sound input and output so you can stream music as an alternative to using the wireless option.
Connectivity – Depending on the generation of Bluetooth, you will get varying connectivity features. Some kits have a wider range of connectivity compared to other kits. The widest or longest range is offered by the latest Bluetooth 5.0 which these kits all possess. This offers you fewer interruptions as you play your music.
USB ports –You might have different peripheral devices in your car that you have to connect or charge. Some, such as mass storage devices can be used to store music or even your favorite playlist. These USB ports allow you to charge these devices and access files stored in mass storage devices.
Charging speed – Some of these kits have USB ports that support fast charging. This is even greater news for you especially if you have a wider range of devices to charge. It is highly convenient to have fast chargers in this day and era.
Easy to use – An easy and friendly interface is best to work within your car especially considering that you should avoid distractions as you drive. This basically means you can easily access any features as you drive hence an easier time for you.
Clear buttons – As mentioned above, the last thing you want is a hard time accessing buttons as you drive. Clear buttons will make it easier for you to answer calls and even change the music without a hustle.
Non-distracting lights – Distractions while you drive especially at night can be such a risky thing to have in your car. Bright LCD displays might be bright causing distractions at night as you drive. It is important that the Bluetooth kit you select has minimal distractions to ensure your safety.
Wireless – Having wireless Bluetooth kits means you have more space for yourself and a neater dashboard that is easy to manage. Plenty of wires lying around might pose a risk, especially when left lying around. The best thing to do is to go wireless and experience more convenience.
Style/Design – Depending on the style of your car, you will probably have a specific design of a Bluetooth kit that you like or prefer. Some of the options we have offered you here come in various color options for you to choose from. So depending on what you prefer, go ahead and find the best design and style for your car.
Care and maintenance
At all times, it is important to remember that safety comes first, especially when it comes to your car; whether driving or passing time in the car, care and maintenance are such an important part of ensuring that your gadgets serve you well and for a long time.
Do not use your phone while driving
Keeping your eyes on the road is the number one rule when it comes to driving and road safety. You can easily cause an accident while you are distracted texting or even selecting your playlist as you drive. So avoid the use of your phone as you drive. It is rather wise to pull over or stop for a while to text or even select your favorite playlist before continuing with your journey.
Do not take your eyes off the road
As much as Bluetooth kits allow for communication while driving, accidents aren't absolutely ruled out from occurring. A person's ability to process moving images decreases significantly when talking on the phone and that is a serious consideration as to why you need to keep your eyes on the road even when on a call. Drivers tend to miss a lot when on their phones and so driving carefully and even slower is advised.
Ensure the Bluetooth kit is set up and secure before driving
Plug the audio cable into the auxiliary port and the power adapter in the cigarette lighter.           Turn on Bluetooth on both your device and the Bluetooth kit to configure the connection for Hands-free calls. Ensure that the kit is firmly attached to your dash, some kits come with adhesive covers that stick on your surface firmly.
Ensuring the kit is at a convenient angle for the driver.
Adjusting your kit to be at an arm's length of your position ensures that you don't strain when driving and also keying input into your kit. This will greatly help in reducing the risk of an accident while driving as you try reaching your Bluetooth kit.
Connecting kit to your phone
Do ensure that both devices are Bluetooth enabled so they can pair together. Input mode on the kit to the Bluetooth connection options them configure on the other end of your device to create a connection between the two devices.