The Best Bike Helmet for Commuters for 2023
Every cyclist requires a bike helmet for safe daily commuting.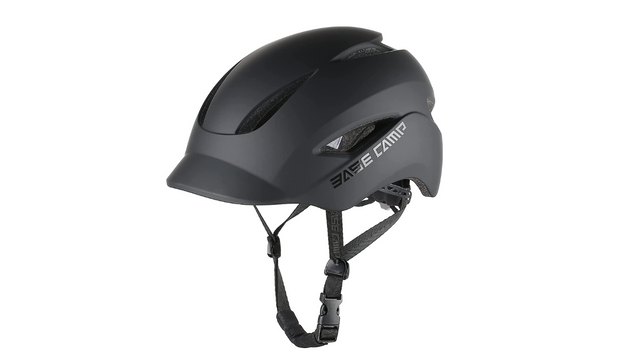 Whether you bike for fun, as a means of transport, or as a career, your safety is paramount. You can never anticipate when or where you can get into a crash. It is therefore essential to take all the necessary precautions. A commuter helmet is one of the most important pieces of safety gear when biking. It protects your head against the impact that happens in the case of a crash. This in turn protects your skull and brain against injury.
Although there are numerous helmets on the market, some will serve you better than others. You must get one with the best size and protective features to ensure your safety. Read on to find insights that will help you pick a helmet with the best features.
How We Picked
CPSC Certified

CPSC certification refers to the Consumer Product Safety Commission standard. A CPSC-certified helmet will protect your skull and brain against fractures and severe injuries. It is thus an ideal helmet to ensure total protection.

Size + fit

A bike commuter helmet should fit you snugly to ensure that it does not fall off as you ride. The best helmet should be of a size that fits your head. It should also have features such as straps that hold it tight to your head.

Design

Bicycle commuter helmets come in different styles and designs. They can either complement or compromise your look. It is thus advisable to select a fashionable helmet to ensure that you look stylish in it.

Price

Your budget will determine the best helmet for you. However, avoid constraining your budget too much so that you miss out on the best features. Ensure that the price matches the efficiency of the helmet.
Our Top Picks
Best Pick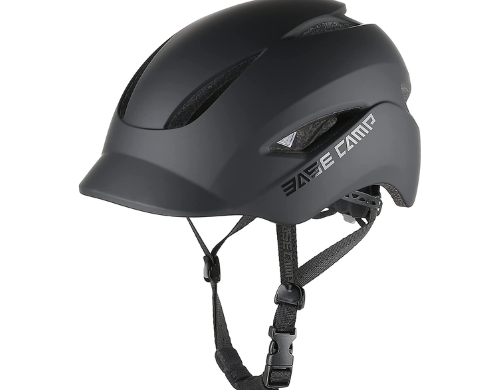 This helmet fits you snugly, thanks to the chin strap and adjustable rear dial.
Base Camp's bike helmet for commuters is comfortable and weighs only 0.62 pounds. For maximum visibility, it has a detachable LED taillight with both steady and flashing modes.
This helmet has a high-density PC shell and EP foam to help absorb all the impact in the event of a fall.
Runner Up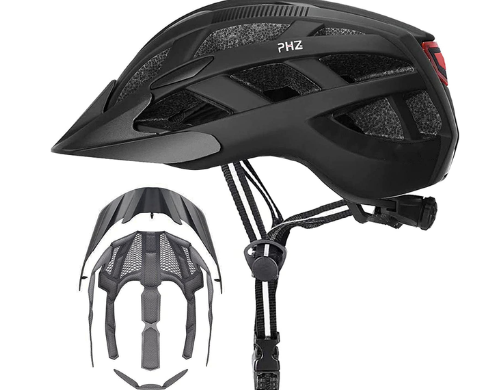 With internal recessed channels, this helmet allows sufficient airflow for extra comfort.
The PHZ bike helmet for commuters has a PC shell structure and high-density EPS foam that provides better shock absorption, protecting you from hurting under impact.
It has a removable sun visor that adds comfort by protecting you against the sun and rain.
Most cost-effective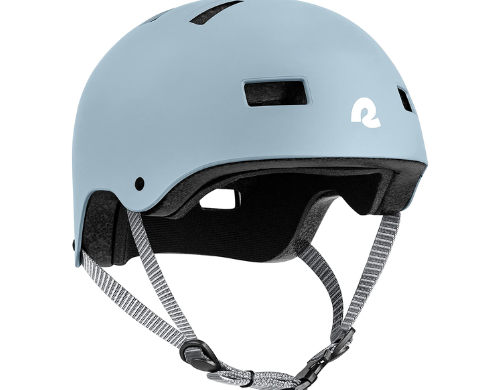 Your safety is guaranteed with a Retrospec bike helmet for commuters.
This commuter bike helmet has various bright and beautiful colors that allow the liberty to choose a helmet with a color that suits your preferences.
It has 10 rectangular vents that allow air to circulate to further enhance comfort in hot weather.


Everything We Recommend
Best Pick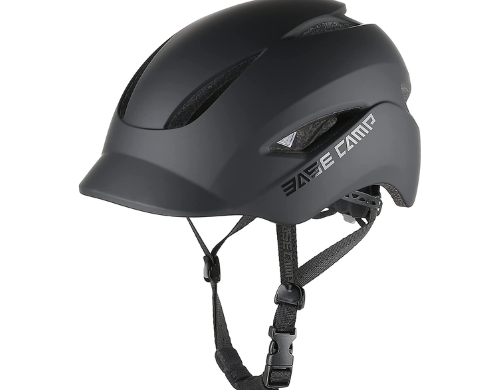 This helmet fits you snugly, thanks to the chin strap and adjustable rear dial.
$39.99
Runner Up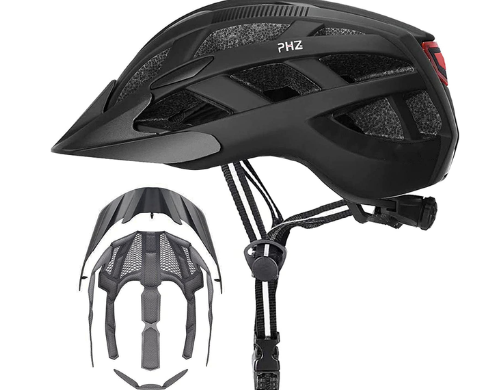 With internal recessed channels, this helmet allows sufficient airflow for extra comfort.
Most cost-effective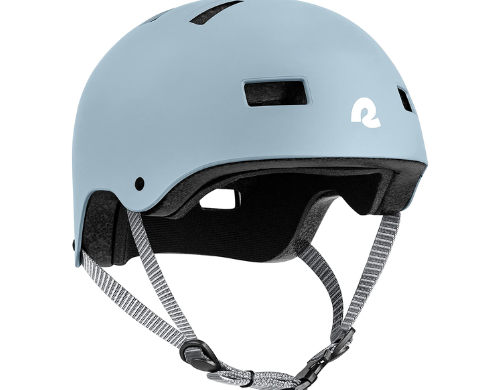 Your safety is guaranteed with a Retrospec bike helmet for commuters.
$26.99
Who This Is For
The bike helmets for commuters listed here are ideal for all bikers and skateboarders. Some are gender-oriented while others are unisex to allow you to choose one that suits your preferences. They are all available in different sizes that make them usable by people of different ages. However, all the picks are recommended for users aged 14 and above.
What is the difference between an in-mold helmet and an injection-molded helmet?
In-mold helmets consist of a thin, hard plastic shell molded to EPS foam. The aim is to achieve a small and lighter helmet. An injection-molded helmet, on the other hand, consists of a pre-molded EPS foam liner glued to an ABS shell. This type is heavier but cheaper, and it withstands wear and tear better than the former.
What is the difference between a commuter bike helmet and a road helmet?
Although both helmets are intended to protect you while riding, they have dedicated roles that make them different. The two types of helmets are designed differently to suit their purposes. A road helmet has a slimmer profile than a commuter helmet due to aerodynamics. Cyclists tend to ride faster on a dedicated road trip than when using a bike to commute. For this reason, the slim profile of the road helmet allows air to flow over the helmet more smoothly. The thicker profile of a commuter helmet allows the manufacturers to add more attractive features to enhance its appearance. 
Why You Should Trust Us
We are committed to giving our audience authentic information that will improve their way of life. Listing and reviewing the best products on the market provides them with the best user experience. Consequently, they get value for their money and enjoy the efficiency of the products. To accomplish this mission, we strive to find the best products in terms of usability and consumer experience. We, therefore, examine their different features and different customer reviews to come up with our top picks.
How We Picked
The paramount reason for getting a bike helmet for commuters is to protect your head from getting hurt. A helmet that will not provide protection is not worth buying. It defeats the purpose of getting one in the first place. All our picks are CPSC certified to ensure that your skull and brain are safe in the event of a crash or impact.
The size of a bike helmet determines how well it will fit its user and whether it will provide the utmost protection. All our picks are available in different sizes to accommodate users of different ages and different head sizes. They also fit snugly and will never fall off your head since they all have fastening straps. The straps are also adjustable to fit different users with different head sizes.
All our picks have a stylish design to keep you feeling attractive as you go about your biking business. Besides style, our picks also have functional features in their design, such as vents that provide sufficient airflow. With no airflow, a biker will be uncomfortable due to excessive heat and possible suffocation.
Value is one of our top considerations when choosing our top picks. We have only listed reasonably priced bike helmets. Their prices match their effectiveness and are sturdy enough to withstand long-term, frequent use. They will therefore serve you well for a long time, giving you value for your money.
Our picks have in-mold construction, meaning that the outer shell is molded to an EPS foam. In-mold helmets are lighter and less bulky and are thus comfortable and will not weigh you down. You can wear such a helmet for long hours comfortably to allow you to bike safely for long hours.
Care and maintenance
Make it your norm to care for your helmet to keep it in good working condition for a long time. Keeping your helmet clean not only maintains its good condition but also protects you against allergens. Therefore, spray the interior with an antibacterial after every use and clean it thoroughly after three to six months. Use clean water and mild detergent to clean your helmet; do not clean it in a dishwasher. Also, avoid using harsh chemicals such as bleach and ammonia to avoid ruining the padding and the outer shell.
When not in use, store your bike helmet away in a cool, dry place. A hot environment will warp the outer shell, while a damp one will lead to the growth of mold on the padding. Do not expose the helmet to chemicals since some damage the plastic shell. If you store it under the hot sun for a long time, the outer shell will lose its color and look less attractive. It will also weaken and compromise its effectiveness.