The Best Beer Brewing Kits of 2023
Beer brewing kits are quite popular; it's time to get on board.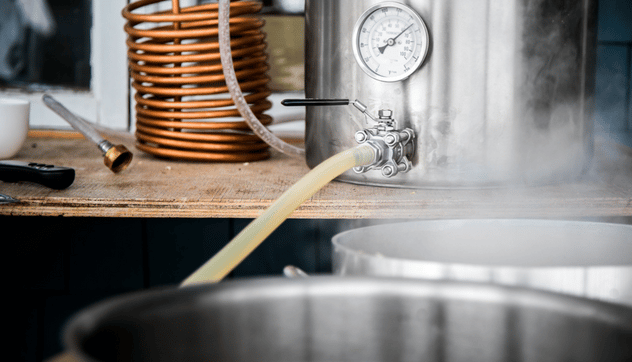 If you're looking for the best beer brewing kits and want to start brewing your beer at home, this is your chance to learn, compare, and purchase. Commercial beer production has been around for thousands of years. However, home brewing is gaining popularity because making beer is not incredibly hard.
With the number of effective and efficient beer brewing kits growing by the day, you have a fantastic opportunity to make the beer you want and share it with your friends and family. This article will show you some of the best brewing kits to suit your level of brewing.
How We Picked
Pot Size/Capacity

Beer brewing kits come in a range of capacities. Your choice of size depends on how much beer you want to make. If you are a novice, then a one to two-gallon kit should be suitable, but you can get kits that are eight to 10 gallons in size.


Easy to Use

Brewing beer kits today are very easy to use. They don't need technical know-how to use, so using one shouldn't be a problem


Essential Ingredients

You should pick the ingredients depending on what type of beer you want to make. Many brewing kits also come with brewing recipes so you have ample choice


Cost-Effectiveness

Brewing kits aren't particularly cheap. The features each kit carries often determine the price. The more features it has, the more expensive it will be

Who This Is For
If you are a beer lover and enjoy tasting a variety of different beers, then purchasing a beer brewing kit could be a suitable option, not only to enjoy different beers but to also save money in the long run.
Can you brew beer at home and is it safe?
Using beer brewing kits at home is safe. Modern brewing kits are built to be kitchen-friendly. However, take precautions when necessary. To ensure healthy beer fermentation, it is advisable that your brewing kit be airtight. If the fermentation process is left largely unattended, unwanted bacteria could creep into the beer recipe and spoil the entire batch. Although most brewing kits are safe to use at home, keep the workspace clean and hygienic, and keep your contents airtight before consumption.
What comes with a standard beer brewing kit?
For any brewing kit to work, it needs standard parts to operate properly. The other component necessary is a kettle/large pot. This pot is used to boil the wort to begin the fermentation process. You need adequate cleaning sanitizer. This is vital for home brewers because if the kettle, tank, and other parts are not properly cleaned, this can cause unwanted bacteria or yeast to grow and alter the taste of the beer batch.
To make beer at home, your kit must have a fermenter. For a fermenter to work efficiently, it needs to be a food-safe plastic bucket that comes with an airtight seal lid.
The next important component to have is an airlock. An airlock prevents unwanted bacteria and yeast from creeping into your beer batch while allowing oxygen to ferment the beer.
A hydrometer is a small tool used to make sure that the fermentation of your beer is complete. With this tool, you can also measure the amount of alcohol your beer has. While beginner kits don't usually have hydrometers, they are inexpensive and easy to get.
The recipe kit is also an important component of any styour brewing kit should beme standard with hops, yeast, malt, extract, grains, and a variety of other spices for you to get started with your brewing process.
Why You Should Trust Us
Beer brewing kits can be tricky to understand if you don't have any reference point regarding the beer or wine-making process. You are well within your rights to simply buy a six-pack of beer, but if you want to experience the labor of love by making your very own pint, National Today has given you a variety of different picks to choose from, so that you can choose your favorite brewing kit, whether you're a beginner starting out or a veteran looking for a new kit to experiment with.
How We Picked
We ensured evaluation within specific parameters to ensure that all the most important parts of a usable kit were included. Most average pot sizes hover around one gallon but also include a pick that can make eight gallons in one batch.
Regarding essential beer-making ingredients, all our options but one come standard with brewing ingredients to make the brewing process easy for you and take out the hassle of having to get your spices, grains, hops, and malts.
The brewing time is all dependent on the recipes you use, but the brewing process on average shouldn't take any longer than around five to six hours.
The price of a brewing kit depends on the quality and quantity of equipment. Beginner kits usually start at around $100.00 and above, while expert brewing kits could be priced up to around $600.00. Stirring spoons are not included in any of our options, and bottling equipment is available in all but one of our beer brewing kit picks.
While evaluating the best picks for this article, we also made sure that all our options were easy to use. Although more advanced home brewing kits require a certain level of knowledge, our options require pouring the recipe into the tank, boiling it with water, assessing the fermentation process, and then drinking to your heart's content once done.
Care and Maintenance
Cleaning your beer brewing kit is very important, not only regarding overall cleanliness but taking the taste of your beer into account as well.
Cleaning your brewing kit is not like cleaning other cutlery. To thoroughly clean the kit, you need to start cleaning the kit immediately after the beer has been poured out.
Firstly, add the cleaning solution to the tank, and then add water. Then shake it to stir the solution, and let the solution soak for a few minutes to dislodge any other materials. After that, give it a thorough clean with a cloth or soft sponge. Items like the airlock lid, tubing, and air-tight pouring cap should also be soaked in a clean solution. Once cleaned, rinse the kit equipment in cold water and then let the equipment dry.
After cleaning, the kit must then be sanitized.
Once the kit has been cleaned, put the sanitizing liquid into the fermenter, and follow the cleaning instructions of the sanitizer. After adding the sanitizer, seal the fermenter, and then shake it with the airlocked lid. Shake the liquid thoroughly. After that, sanitize the other parts in the sanitizer for one hour, then let the kit dry. Do not place the kit into a dishwasher unless the kit instructions tell you to do so.
The reason why cleaning and sanitization must be done separately is to make sure that any additional yeast does not get a chance to grow in corners and crevices.