The Best Beard Trimmer of 2023
Carve out your own beard style, look sharp and smell fantastic.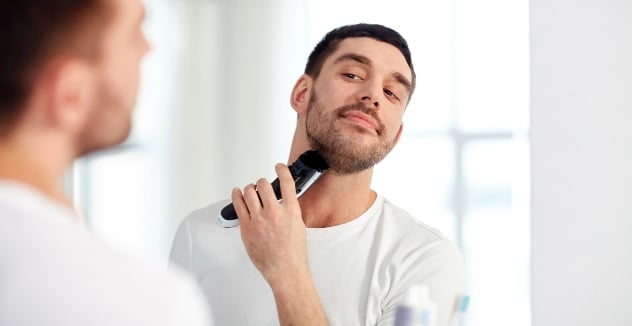 Looking presentable is by no means a simple task. From wearing clothes to choosing shoes, these tasks take effort. However, unlike items of clothing, making your face presentable requires more finesse. Whether you possess a fully-loaded beard or a stubble patch that stretches from cheek to cheek, the perfect beard trimmer will eliminate the struggle when duty calls.
We decided to make finding the perfect beard and hair trimmer easy and comprehensive, and it might also make a great gift for the gentlemen in your life. From the pros and cons to the adjustments of each, by the end of this review, we're confident that you'll make the decision your face desperately needs.
How We Picked
Quality of Shave

Cutting beard hair is a delicate task. The skin around the cheekbones and chin is sensitive and requires a flexible and sturdy trim with little strain and friction.


Number of Blades

Blades are a critical part of the beard trimmer. You must know what blade numbers and sizes suit your beard the best because no two beards are the same.

Motor Types

The motor in any beard trimmer is likely to carry much weight on your personal experience with it. Purchasing a beard trimmer with a bad motor could be the difference between a smooth and quick shave or shaving off parts of your face.

Cost-Effectiveness

Nothing is worse than paying over the odds for a product that is unsuitable for you. We've made sure to pick out the best beard trimmers that will suit your pocket regardless of which option you choose.
Our Top Picks
Best Pick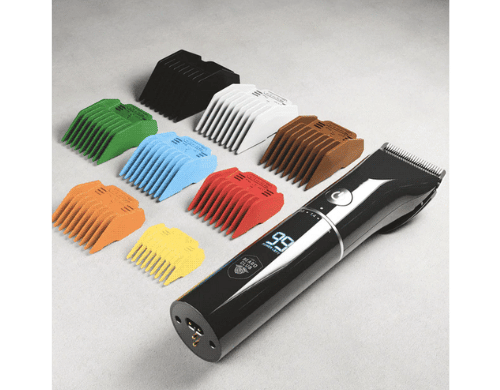 Suitable for any beard texture thanks to its powerful motor.
Sturdy with a myriad of options.
Featuring a steel blade and a moving ceramic blade, this trimmer gets through heavy beards and thick stubble effortlessly.
Runner Up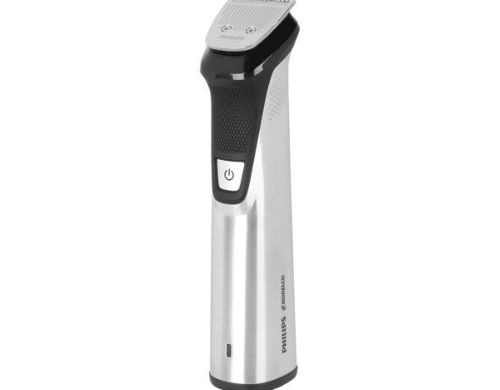 A compact beard trimmer optimized for precision.
Waterproof and easily adjustable.
The all-metal housing and rubberized grip are designed to help you maintain total control as you trim your beard, mustache, or other body hairs.
Most Cost-Effective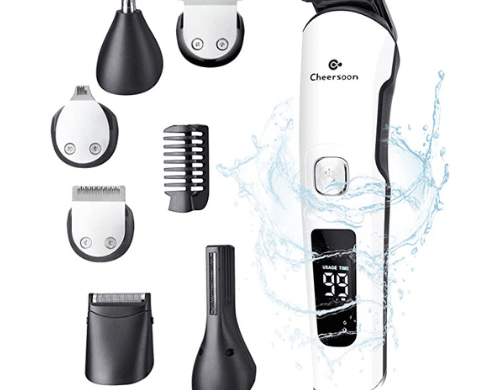 This compact and cordless trimmer is man's best friend.
Quiet and sharp steel blades.
Thanks to its self-sharpening feature, you'll always be able to get great results even after using this trimmer for a couple of years.
Everything We Recommend
Best Pick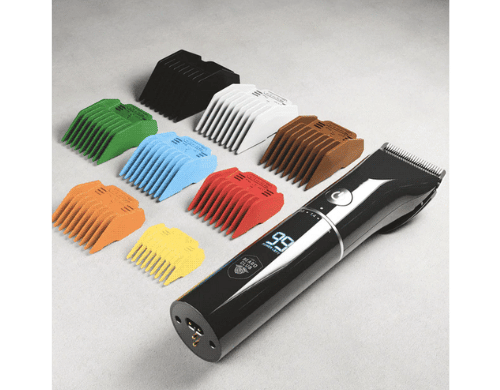 Suitable for any beard texture thanks to its powerful motor.
$84.99 ($84.99 / Count)
Runner Up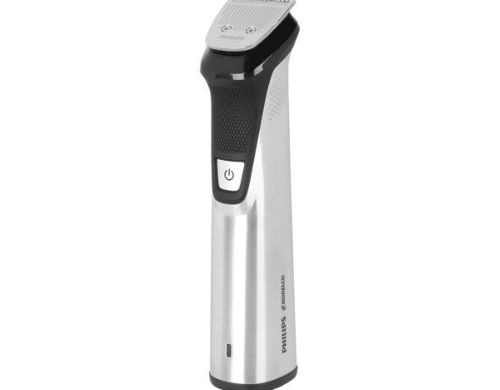 A compact beard trimmer optimized for precision.
$49.96
Most Cost-Effective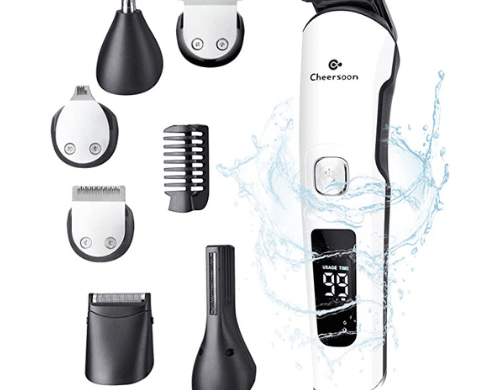 This compact and cordless trimmer is man's best friend.
$24.98 ($24.98 / Count)
Who This Is For
Our selection of beard trimmers is for people who want to maintain their facial hair comfortably without the constant need to travel to a barber.
Beard Trimmer vs Manual Razor
Many men are often confused about differentiating trimmers and razors and assume these devices perform the same function. Although they are similar in performing hair treatment, their purposes are distinct.
Manual razors came before modern trimmers. Although shaving tools have been a staple for male grooming throughout history, we can trace modern razors back to 19th century England. Since then, razors have been synonymous with clean shaving. The main difference between modern trimmers and razors is the need for shaving cream or gel. The most common manual razors today include cartridges and safety razors.
Beard Trimmer vs Hair Clippers
Hair clippers cut full heads of hair, meaning they are robust with larger blades and powerful motors. Depending on haircut needs, clippers come in kits with an array of guard attachments. From long flowing hair and coarse and curled hair, clippers cut through it with little fuss.
Clippers are not suitable for bearded or facial shaves due to the heat of the blades and the sensitivity of facial skin.
Beard trimmers, although similar, are suited to cutting and trimming short hair. Think of a beard trimmer as akin to dental floss. While the toothbrush (clipper) cleans the mouth broadly, the floss goes in between teeth to clean out plaque to ensure the teeth stay cleaner for longer.
Why You Should Trust Us
Purchasing a product like a beard trimmer might seem simple. However, a blind decision could be needlessly costly to your facial hair and skin. So we've chosen an array of beard trimmers with all your needs in mind, having done the requisite research to justify our choices.
How We Picked
Treating facial hair is different for every man, and accounting for that, we've looked into the durability and sturdiness of each option, the longevity of battery life, the importance of modern design and convenience, and simple and efficient maintenance.
A thorough process was followed, picking the trimming options. We analyzed customer experience, went through product descriptions, understood how the trimmers worked, and ensured the credibility of each brand selected. We did this to provide you with the broadest range of products with multiple uses so that you get bang for every buck you spend.
Care and Maintenance
All the above trimmers require care and maintenance to ensure their longevity. Cleaning and maintenance will differ slightly depending on the trimmer.
The Beard Club PT45 requires a damp cloth to wipe the blade, and for a deeper clean, you need to use the small kit brush and place a few drops of oil to keep it sharp and reduce the risk of rusting. Then switch the trimmer on for 20 to 30 seconds to distribute the oil evenly. Store it in a dry cabinet or drawer.
For the Philips Norelco Multigroomer All-in-One Trimmer Series, cleaning requires a warm water rinse and the supplied brush to clean out all the hair follicles. However, oil is not necessary for this specific trimmer. Always make sure that after a trimmer wash, store it in the Philips storage bag, and only use it again once the trimmer is dry. Residual water could damage the motor if you switch it on when wet.
For the third pick, the Cheersoon beard trimmer for men is waterproof. To clean the trimmer, use warm water, the provided kit brush, and blade oil. After washing and oiling, store the trimmer in a dry area.
Ensure that you follow product specifications because assumptions could ruin more than your trimmer.