The Best Bathroom Scales for 2023
Keep track of your weight in a healthy and sustainable manner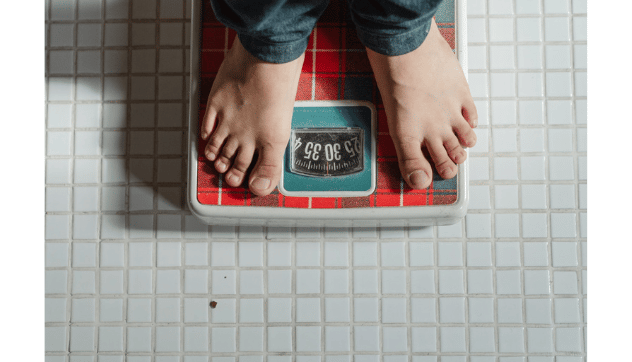 Bathroom scales are an essential addition to your bathroom. They will help you keep track of your weight and other body composition. Consequently, you will maintain a healthy BMI and wave goodbye to lifestyle diseases. These scales are often placed in a strategic position inside your bathroom, where you will easily see them. The idea is to take your body measurements as often as you take a bath or use the bathroom.
However, it is worth noting that different scales take different body measurements. Some scales are also more effective than others. Therefore, your choice of bathroom scales should correspond to the body composition you need to monitor. In this article, we have provided an in-depth review of the best bathroom scales to help you make an informed choice. Read on for more information and insights.
How We Picked
Accuracy

The ideal bathroom scales should be accurate. Inaccurate readings are deceptive and can make it difficult to monitor your weight. You will be working with the wrong figures and will have the wrong results.


Readability

Pick bathroom scales that are easily readable. That way, you will record your weight measurements easily and on your own. Easy readability also allows you to record the correct results.


Ease of Use

You do not need bathroom scales that will need a lot of time, energy, and skills to use. Taking your measurements should take a few seconds and no bathroom scales should make this difficult.


Cost-Effectiveness

In addition to looking for bathroom scales with all the right features, look for one that is affordable. Make a budget and ensure that what you get gives you value for your money.

Our Top Picks
Best Pick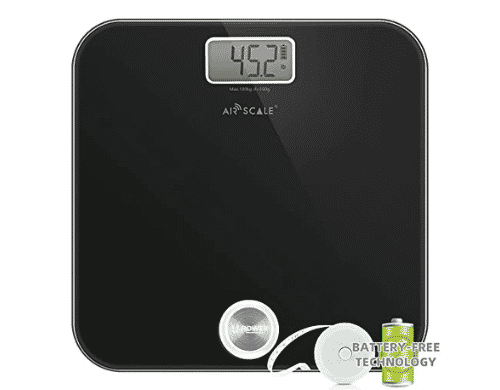 A bathroom scale that will last the test of time
Four precision sensors make this an accurate and consistent bathroom scale that is family-friendly and will last you for years to come. The easy to read LED screen and rounded corners to prevent injury are also plus points.

Although it is costlier than our other picks, this pick has the best safety features. The AIR SCALE bathroom scales have a round corner and anti-skid pad that ensures your safety.
Runner Up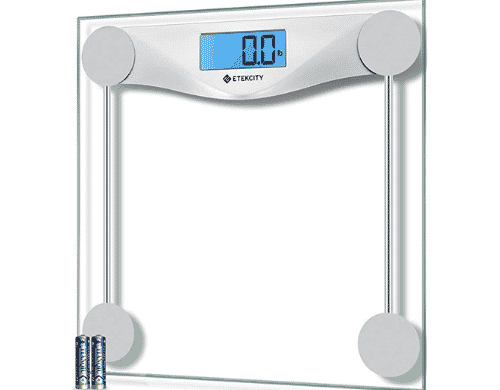 A slick design for those looking for an aesthetically pleasing addition
Durable tempered glass and a large platform make this a comfortable bathroom scale to use. This budget and user friendly pick turns itself off after use and includes a LCD display for easy readings.

This option has friendly features that make it easy to use and easy to read. You can use Etekcity bathroom scales with no extra help and read your measurements easily and correctly.

Most Cost-Effective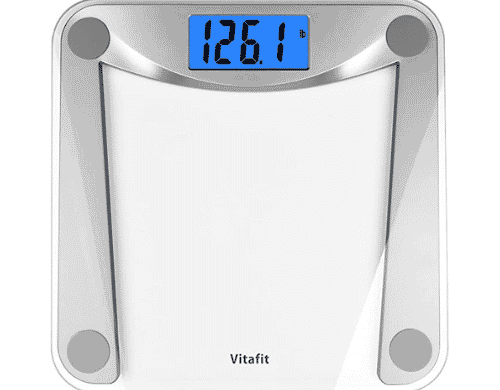 Sturdy and stylish
A glass platform scale that gives accurate readings on the LCD screen, alerts you when the battery is low and also features an auto-off function.

This pick is not only affordable but also sturdy and comfortable. With Vitafit bathroom scales, you do not need to worry about your scales collapsing under your weight.


Everything We Recommend
Who This Is For
The bathroom scales we picked are ideal for both men and women weighing up to 400 kgs.
Different Types of Bathroom Scales
There are different types of bathroom scales that you comfortably use to measure and monitor your weight. They include;
Body Fat Scales
Body fat scales measure weight and body composition such as fat percentage, muscle, and water percentage. These scales measure the percentage of body tissues and substances using bioelectrical impedance analysis (BIA). They send weak electrical impulses through your body to record the body composition.
This type of bathroom scale also records your age, height, and gender using a mathematical formula. You can access this information on your electrical device such as your smartphone. The only downside is that the scales estimate these values and are therefore not very accurate.
Digital Scales
Digital bathroom scales measure your body weight electronically. It uses a strain gauge load cell to convert the force you exert to an electric signal. The connectivity of sensors converts the weight into a comprehensible electrical form.
On the other hand, the processing part receives signals and then displays the information on the LCD. Digital scales measure your weight accurately, allowing you to monitor and work on your body efficiently.
Mechanical Scales
Mechanical bathroom scales use the lever principle where a fulcrum is positioned between the force and the load. It uses pressurized air to balance your weight. The air required to balance your weight determines how heavy you are. The scales have a pressure gauge that converts the pressure into readable electrical signals.
In comparison with digital scales, mechanical scales are less accurate. The spring tends to fall out of shape and size with time, thus giving inaccurate readings. However, they will be efficient if you keep checking their state to avoid inaccuracy.
Why You Should Trust Us
There are plenty of bathroom scales of different types, from different manufacturers. However, not all scales will give you accurate measurements. Not all scales will measure all the body aspects that you need. Being aware of all these challenges, we have gone through the trouble to eliminate the hassle on your side. We have researched, compared, and selected the best picks.
How We Picked
You will walk into different stores or search different online shopping platforms to find the ideal bathroom scales. Even after all the hassle, you may still choose bathroom scales that will not serve you as may expect. To help you make the best choice, we have evaluated several factors that determine the functionality and suitability of bathroom scales.
The first important factor that we examined is accuracy. The ideal bathroom scales must give accurate readings every time you use them. All our picks are accurate and will help you monitor your weight and other body composition with the correct details. The scales reviewed here also have an easy-to-read display, allowing you to get your readings without too much trouble.
We have listed easy-to-use bathroom scales that you can assemble and use without having to hire an expert. These scales display readings using different measurement types that include stone, pounds, lbs, and kgs. This way, you have the liberty to choose the measurement type that suits you. The quality of a product often corresponds to its price. However, this is not always the case. You can buy expensive bathroom scales that will be as functional as you would want them to be. Here, we have listed functional bathroom scales with reasonable prices.
Durability should be on your mind when you need to buy bathroom scales if you care for your hard-earned money. How long your bathroom scales will serve you depends on the nature of the materials and the sturdiness of the structure. The materials should be tough and waterproof, considering that you will be using the scales in the bathroom. We have listed scales that will serve you for as long as you will need them. All our picks have a user-friendly and stylish design that will go well with your bathroom decor. They are also stable to ensure your safety.
Care and Maintenance
Bathroom scales require proper care to serve you effectively for a long time. Overloading the scales can damage the sensor. Therefore, avoid using the scales if you weigh over 400lbs. You will also need to clean your scales every once in a while to keep them appealing and rid of dirt and germs. However, avoid using alcohol or salty water since they can damage the scale's components. Rather, use clean water and a mild detergent and rinse thoroughly.
Additionally, follow the correct procedures to calibrate your bathroom scales. The calibration you set today will determine whether the scale will record accurate readings in the future. Make it your norm to check the accuracy of your scales regularly. This process is known as a repeatability test. Your scales should display the same readings for a constant force every time you take the measurements. If the accuracy is compromised, check the sensors and recalibrate your scales accurately.