The Best Bath Towels of 2023
Investing in a simple plush bath towel can transform your bath experience from basic to luxurious.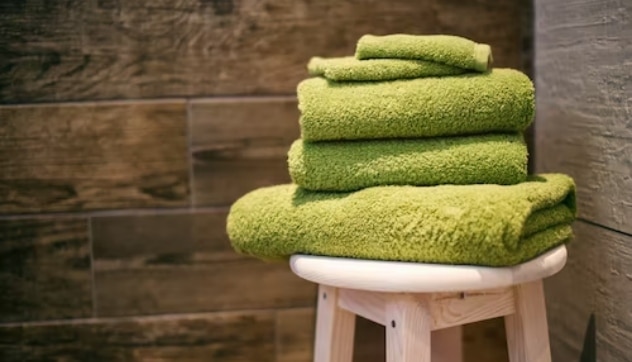 The bathroom is simply a sanctuary. Little details like scents, rugs, and, in this case, a bath towel can make a big difference in your daily routine. The style you choose is important, as is the towel's absorbency, durability, and overall feel.
Bath towels are one of those personal items we all use but don't often think about until we're faced with a subpar one. A good bath towel should make you feel like a cloud is hugging you after a long shower or bath.
Therefore, we've got various options if you prefer to dry off fast with a soft texture towel or to wrap up in a plush, spa-like one.
How We Picked
Water Absorption

Having to go over your skin several times to dry it can be a little annoying. A good bath towel should dry you off in one or two swipes. A high-absorbency towel will cut your bath time in half while also reducing the mess of water splashing on the floor as you exit the tub.

Material and Comfort

The towel's fabric content will affect how it feels on your skin. You'll find bath towels made from cotton, linen, or microfiber. If you have sensitive skin, you might want to steer clear of rough materials, as linen or hemp can irritate. If you want a towel that will last through many washes and is soft, go for cotton or microfiber.

Size/Length

Bath towels come in various shapes and sizes. You can find them long enough to wrap around your body or short enough to cover your torso. If you're tall, look for extra-long bath towels that will fit your height. However, the standard size of a bath towel is usually about 28 inches wide by 54 inches long, give or take, and works for most people.

Cost-Effectiveness

Bath towels are an important part of anyone's daily routine. Choosing the right towel can make all the difference in your comfort and overall experience. However, you don't have to spend much money to get a good quality towel. Ample affordable options are available and will still get the job done.


Our Top Picks
Best Pick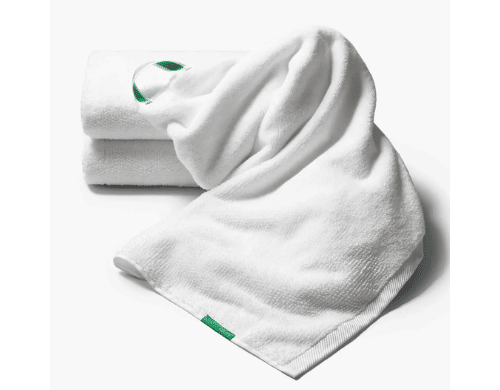 Can be hung on a hook for convenience.
The Havly Bath Towel features a handy loop that one can hang on a hook and closely-packed fibers, which makes it look luxurious.
This towel has densely packed loops on both sides for a buttery-soft feel and exceptional absorbency. It is made with Turkish cotton, known for its durability and softness. The towel is also woven with a fast drying "Wünderweave Technology," which helps it to dry 20% faster than other cotton towels and gives it plush and increased softness.

Runner Up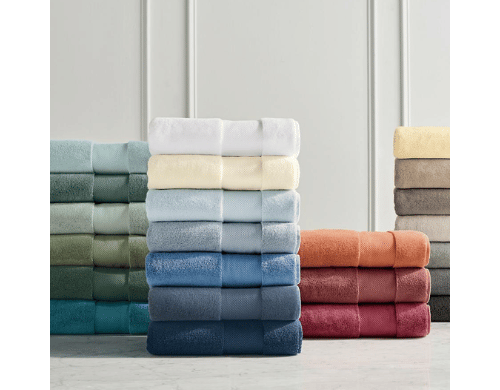 Remains as soft as new, wash after wash.
Made with 100% long-staple Turkish cotton for a velvety feel.

This thick and thirsty bath towel is made of luxurious cotton - prized for its exceptional absorbency, strength, and softness. You would want a towel that feels plusher, fuller, and fluffier but still performs beautifully wash after wash. The bath towel coordinates well with the resort cotton hand towel, washcloth, and bath mat.
Most Cost-Effective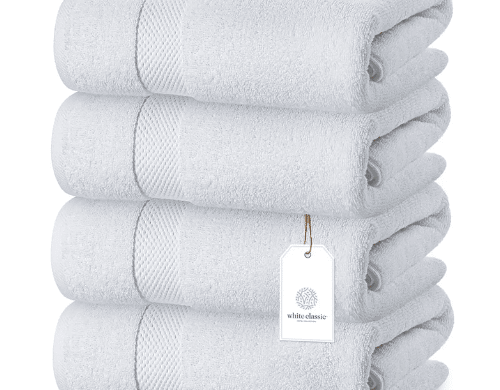 Available in a package of four, making this purchase a one-stop shop.
Each towel is spun from fluffy 700 GSM long staple 100% combed cotton.
Despite the low cost, these towels are very plush and absorbent. They are made of ring-spun cotton, a kind of cotton spun into a continuous strand, making the towels more durable. The classic white color will also match any bathroom decor.

Everything We Recommend
Best Pick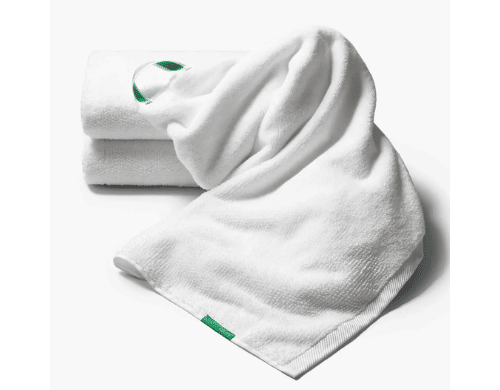 Can be hung on a hook for convenience.
Runner Up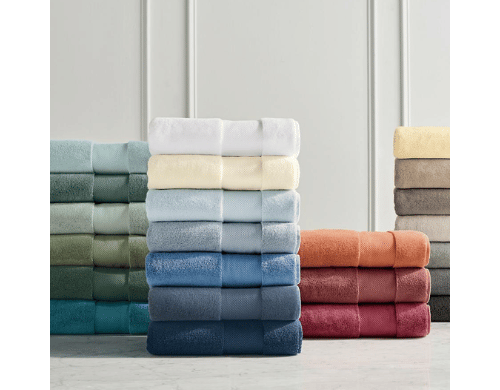 Remains as soft as new, wash after wash.
Most Cost-Effective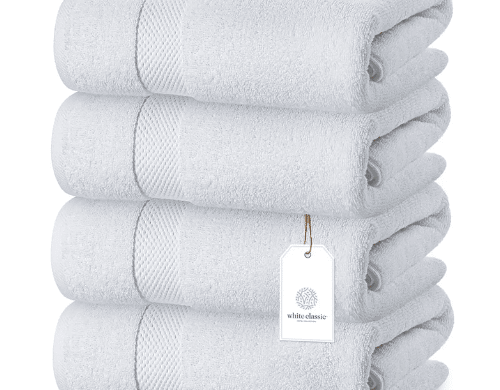 Available in a package of four, making this purchase a one-stop shop.
$39.99 ($10.00 / Count)
Who This Is For
A bath towel is an important accessory that makes a lot of difference in the atmosphere of any bath space. These essential linens come in handy for anyone who takes a shower or a bath.
We couldn't analyze all the towels on the market. However, we have done a comprehensive review that matches quality and value for the money.
Ideal fiber count for a bath towel
Fiber count refers to the number of threads in a square inch of fabric. The more threads, the higher the quality of the towel. A good bath towel should have a fiber count of at least 400 GSM. However, the ideal GSM for a bath towel is usually around 700.
This number may seem high, but it means that the towel will be more absorbent and softer. 'GSM' stands for grams per square meter. It is a unit that measures the density or thickness of the fabric.
A higher GSM means a heavier towel, while a lower GSM means a lighter towel. The standard size of a bath towel is usually about 28 inches wide by 54 inches long, give or take, and works for most people.
Why You Should Trust Us
Towels are one of those things we use daily, yet we often take them for granted. We have tested and researched dozens of towels over the past several years to find the best ones you can buy.
We also interviewed textile experts to get their insights on what makes a great towel, and we washed and dried all of our towels multiple times to see how they held up over time.
How We Picked
Water absorption
One of the essential qualities of a bath towel is its ability to absorb water. We wet each towel and then wrung it out by hand to see how much water it could hold. We also rubbed the towel over our skin to see how well it absorbed water and dried us off.
Material
While this factor may appear obvious, the type of material a towel is made from greatly affects its overall performance. We looked for towels made from 100% cotton, the most absorbent material. We also considered towels made from cotton blends, which can be just as absorbent but are usually less expensive.
Softness/comfort
Who wants a rough towel rubbing against their skin? You want a soft towel that feels good against your skin, and that's why we pay close attention to the softness of each towel.
Size
Towel sizes have evolved, and now you can find towels in various sizes to fit your needs. Large bath towels are great for wrapping yourself up after a shower, while smaller hand towels can be used for drying your face or hands.
Storage space is a consideration that goes hand-in-hand with size, so keep that in mind when choosing a towel.
Length
You want a bath towel that can dry you off and wrap around you, so the length is an important consideration. Fifty-four inches long towel should be sufficient for most people. You may want to look for a longer towel if you are taller than average.
Easy to clean
A good rule of thumb; the easier a towel is to care for, the better. Towels that can be machine-washed and tumble-dried on low heat should be a priority. Purchasing bath towels that don't require special care, such as line drying or ironing, is advisable.
Style/design
While the towel style may not seem important, it can make a big difference in your overall experience. If you prefer a simple design, look for a towel with clean lines and minimal embellishments. If you need something with more personality, there are plenty of options, including towels with fun patterns and bright colors.
Price vs. quality
When shopping for bath towels, it is wise to have a budget. However, it is good to remember that price is not always an indicator of quality. You can find good-quality towels at different prices, so don't be afraid to shop around until you find the perfect towel.
Care and Maintenance
It would be best to aim at washing your bath towels every three to four uses. To clean your bath towels, start by reading the care label. Often, you can machine wash and tumble dry bath towels on a low heat setting.
However, some materials, such as linen, may require special instructions like hand-washing or line drying.
Avoid running colors together, as this can cause staining. Use a mild detergent and always wash in cool or warm water—hot water can break down fibers, causing them to wear out more quickly.
Do not share towels with others. Sharing towels can lead to the spread of bacteria and other germs. It is an essential item of care. If you have a family, it is best to allocate each member a bath towel to avoid spreading illness.
After use or washing, you should store bath towels in a cool, dry place. Do not store them in damp areas like the laundry room or bathroom, as this can cause them to mildew.
If you have the space, fold or roll your towels and store them in a linen closet or dresser drawer. Otherwise, hang them on hooks or over a towel bar.
To prevent your towels from tearing or fraying, avoid using them to scrub tough stains.
Instead, blot the area with a damp cloth and treat it with a laundry stain remover before washing. You should also avoid overloading your washing machine, as this can cause the fabric to stretch and tear.
Always follow the care label when laundering bath towels, and avoid using bleach or fabric softener, as these can damage the fibers.
With proper care, your bath towels can last for years. However, you may notice that they wear out after about 18 months to two years of use. When this happens, it's time to invest in new ones.