The Best Basic Snorkel Sets for 2023
Take a deep dive this year with these incredible snorkel sets.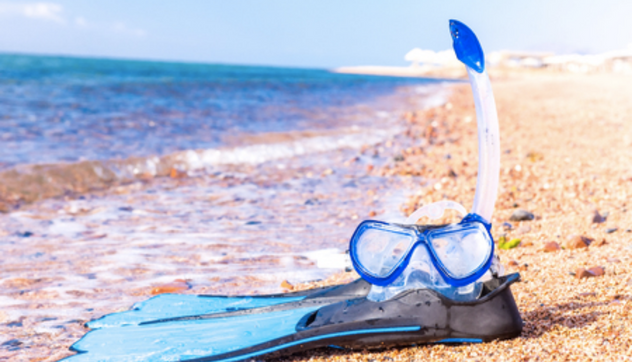 If you've ever been called a water child, if you've always been curious about the seas and all that lies in them, or if the mere thought of the ocean brings a smile to your face – this one's for you! It's time to plan that snorkeling adventure you have always dreamt of, and embark on an unforgettable adventure to discover the beauty of the mystical ocean.
While you find the perfect spot for your underwater escapade, we bring to you a list of the best basic snorkel sets to join you on this journey. Unlike scuba diving, intensities require little to no training and are open to people of all ages. The only thing you do need is a spirit for the deep sea and a trusted snorkel set. This list has some of the best ones in the business which are guaranteed to make your dive easy, efficient, and stress-free!
How We Picked
Material (mask, snorkel, and fins + bag)

Choosing the right type of material for snorkel sets and its different elements are crucial for safety, convenience, and maneuverability. We examined different sets based on their make and material to determine which are the best.

Fit - Comfort and Support

While you swim through the gorgeous marvels of the ocean, comfort, and support are of the utmost importance. We have analyzed and chosen sets to keep you comfortable and secure throughout your adventure.

Durability

Underwater adventures can be of various durations and intensities. You need a snorkel set that will stand the test of time and remain supportive and intact through numerous deep-sea sessions.

Cost-Effective

A good-quality snorkel set is key when it comes to an underwater journey. However, no one wants to break the bank for equipment that only gets used on special occasions.
Who This Is For
The products mentioned here are for beginner and/or experienced snorkelers. These sets have all the basics required for a snorkel session and are suitable for anyone planning an underwater adventure.
Full Face vs Traditional Snorkel Mask
The full face mask is a new style of snorkel mask that merges the mask and snorkel into one practical and cozy surface swimming experience. It provides maximum visibility with good ventilation and a flat lens shape. A high-quality, traditional snorkel set, on the other hand, can be used almost anywhere, including seas, rivers, lakes, and more. It is portable, lightweight, and simple to take on both long and short outings because of its flat lens mask design. The type of mask best suited for you depends on the type of experience you are looking for.
Is It Worth The Splurge?
The short answer is – yes. If you are looking to embark on a snorkeling adventure, splurging on a good and effective basic snorkel set is the way to go. The good thing here is that there are a variety of sets available for different budgets. You can choose what fits your needs the best.
Why You Should Trust Us
Finding the ideal snorkel set is difficult, especially with the vast and overwhelming selection that is available on the internet. We examined prior customer experiences with several types of basic snorkel sets to thoroughly facilitate the review procedure. We ensured in our search that we looked at different elements of the snorkel set in depth and took customer reviews and recommendations into consideration.
How We Picked
Being thorough and detailed in our evaluation was of the utmost importance. To discover the highest fit and comfort, we looked through sets with products created from various types of materials and designs. We sought sets with extra support to keep put while you explore the ethereal waters while choosing our favorites.
Since keeping you safe and ensuring that your money is spent wisely are our top priorities, you'll find that durability and strength across all the options remain essential components of our evaluation process. To cater to everyone's needs, we chose sets that come in a variety of sizes and colors.
Basic snorkel sets come with two different types of masks – traditional and full-face – so we ensured to include both options in our recommendations. As always, we looked for the greatest prices to identify the most reasonable options for you!
Care and maintenance
Owing to the waterproof material of snorkeling products, it is a simple job to maintain these sets. After a cleansing rinse with cool or warm water, store these sets in a cold and dry place. Give them ample space so they can retain their shape. Check all locks and straps from time to time and ensure you get any repairs needed before the next session.