The Best Base Layer for Men for 2023
Use the best base layer and thermal underwear for men to keep your body at the proper temperature during the colder months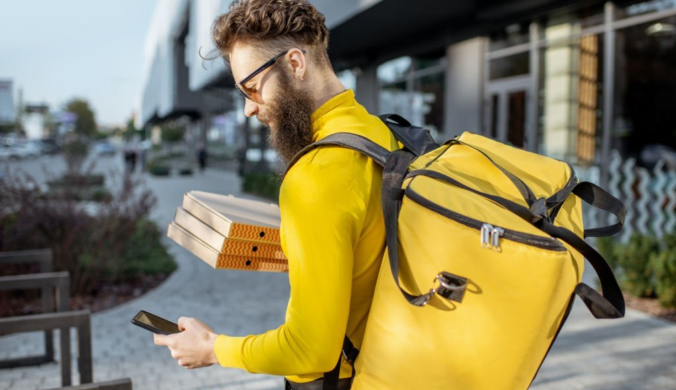 Base layers and thermal underwear are worn under other garments, such as a football outfit or regular clothing, to keep you warm during the cooler months. Modern thermal underwear are made to be incredibly light while still doing an excellent job of keeping you warm.
Thermal underwear is made to keep your body temperature up against the cold. However, getting the right underwear might be problematic if you do not know what you need.
Regardless of what kind of outdoor activity you enjoy during the cold season, we have found the perfect piece of underwear for you; from ultra-light base layers to cutting-edge compression thermal underwear.
How We Picked
Heat Retention

We don't all maintain the same core body temperature. Base layer bottoms are adaptable, but warmth is a fluid metric. We considered intended outdoor activities that might spur your purchase of thermal underwear. We made sure that, whatever your reasons were, our picks would do a good job of maintaining your temperature.

Material - Comfort and Breathability

Everyone tends to have similar levels of sensitivity to changes in comfort. But the fit is up to the person since everyone has a different idea of what a good silhouette looks like. Material, seam placement, cut, breathability, and design were all looked at to find ways to make you feel comfortable.


Style and Design

The material, fit, and level of comfort of thermal and base layer underwear make them come in many different styles. We thought about things like the material combination, tag placement, and shape to come up with styles and designs that everyone can agree on and that are also fashionable.

Cost-Effectiveness

After considering all other factors, we made sure to select affordable, quality options. Although some of our picks are expensive, which is expected of thermal underwear and base layers, they are all made with excellent quality.
Our Top Picks
Our Top Pick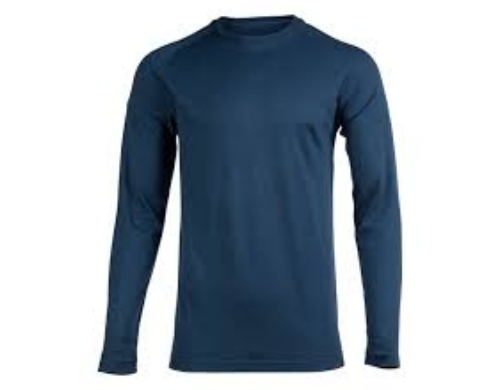 This underwear is best for any outdoor activity with a long length that helps it to stay tucked in.
The Aspect Merino Wool Base Layer Crew has a fresh and exclusive design that feels wonderful next to the skin, keeps you warm and dry, and keeps you comfortable all day long. It also has M-Force Technology built in, which makes it the most durable product on the market. This Merino wool shirt is cut long, so it stays tucked in.
The new inconspicuous thumb loops will hold your sleeves in place.
Our Runner-Up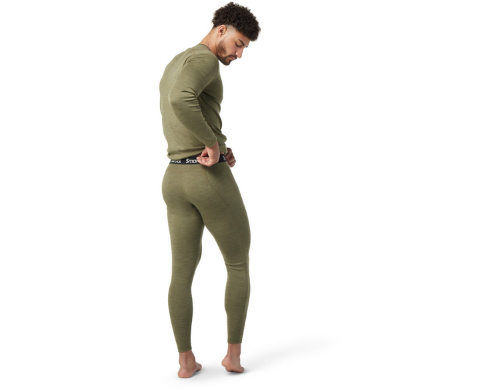 This base layer keeps you cozy all year round thanks to an improved fit and dependable, durable merino wool.
The improved cut and functionality of this Men's Classic Thermal Merino Base Layer Bottom brings you a tight that fits better and performs more effectively. Thanks to the technical benefits of 100% Merino wool, you will be able to play at a high level for a longer time. While you spend the day skiing, running, or hiking, the wool fabric will help keep you warm and comfortable.
The wide, wool-lined waistband and flatlock seams make itching less of a problem.
Most Cost-Effective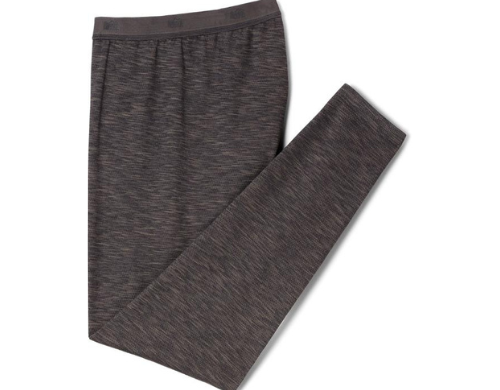 The REI Co-op layer is perfect for performance when the temperature drops.
Base Layer Bottoms include a smooth face, low-bulk seams that make it simple to layer, and a brushed back that increases warmth and comfort. To keep you comfortable, this material dries swiftly and wicks away moisture. Flat seams and a soft elastic waistband get rid of bulk and rubbing, and the 4-way stretch lets you move in a lot of different ways.
These slim-fitting underwear are made of a stretchy, lightweight polyester weave that allows for a range of motion.
Everything We Recommend
Our Top Pick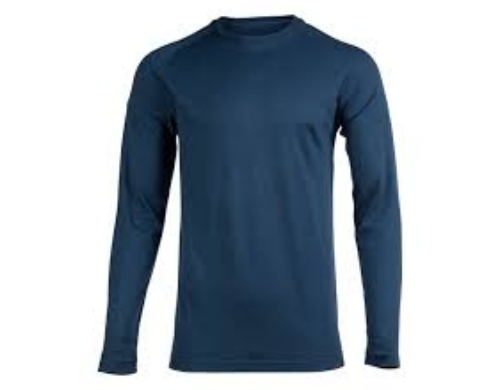 This underwear is best for any outdoor activity with a long length that helps it to stay tucked in.
Our Runner-Up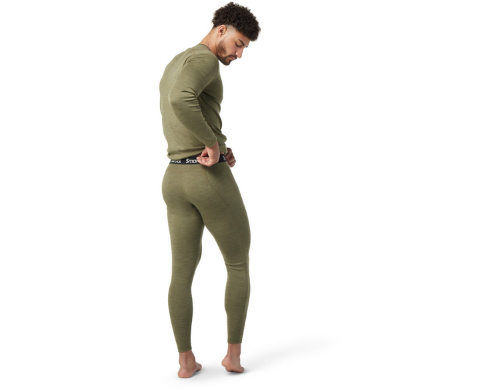 This base layer keeps you cozy all year round thanks to an improved fit and dependable, durable merino wool.
Most Cost-Effective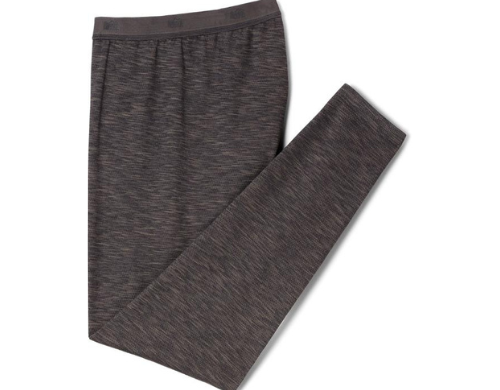 The REI Co-op layer is perfect for performance when the temperature drops.
Who This Is For
Thermal underwear and base layers wick sweat away from the skin and keep the wearer's internal temperature steady. While it's far simpler to make the case for a puffy jacket, a baselayer is often just as crucial for outdoor sports like skiing, hiking, and climbing. So, this should be a must-have piece of clothing for anyone who wants to play sports outside in the cold or keep their body temperature stable during the cold season.
Is thermal underwear necessary?
You should always have thermals in your winter wardrobe, no matter how active you are. They're great for keeping you comfortable and cool, and they'll keep you from getting all damp and sticky from perspiration thanks to their moisture-wicking properties.
How thick should base layers or thermal underwear be?
As you get active, your body temperature rises, but a layer's ability to drain sweat away from your body is key to maintaining a comfortable temperature. Thus, warmth is determined not only by the thickness of the material but also by the type of fabric and how well it fits. The materials we tested were all lightweight, but thermal underwear and base layers should also be thick enough to keep the heat in while being light enough to maintain breathability.
Why You Should Trust Us
We find that there are several criteria to consider when evaluating the quality of thermal underwear and base layers; thermal properties, breathability, comfort and fit, and durability. After putting each of these qualities to the test, we ran practical tests by putting them on and seeing how warm and breathable they were, as well as doing other, more specific tests to see how well they fit and how long they would last. When that was completed, we selected our picks based on their quality and cost-effectiveness, with the next best option if you do not like the properties of any.
How We Picked
Range of sizes
The rule of thumb is to purchase thermals that are a size smaller than your regular garments. To an extent, men's and women's thermals come in different sizes. Female sizes likewise fall anywhere from 80 to 120 cm, while men have the option of 80 cm, 85 cm, 90 cm, 95 cm, or 100 cm, depending on their height and build. Larger sizes, measuring 110 cm, 105-115 cm, and 110-120 cm, are also available.
Stretchy/elastic
We considered the type of material used to make the thermal underwear and base layers and, during our tests, checked to see how elastic each material was along with how much it could stretch. This was an important factor to consider since thermal underwear and base layers are not the most long-lasting items on the market, and some tend to expand after being washed a few times.
Material
As we've established, there are benefits to using either a wool or synthetic base layer since cotton isn't the finest material to wear when exercising outside in lower temps. Because it can soak up water, it can be very uncomfortable to wear in the winter, especially if it gets stuck next to the skin (or, in the worst case, makes you hypothermic). We tossed out every pair of cotton thermals and focused on wool and synthetic materials.
Comfort
Some thoughtful details in the design can make even the thickest layer seem cozier. One example is the use of flatlock seams. Another example is the use of offset shoulder seams. Several of the best base layers we tested had raglan or offset sleeves so that the seam wouldn't rub against the wearer's shoulder when they carried a backpack. Wearing layers that don't limit your range of motion is also crucial, and you'll be much more at ease in those that don't have tags. Finally, we made sure that the material doesn't give you an itchy feeling.
Breathability
How well a baselayer breathes depends on things like its fabric, thickness, and how to open its weave, among other things. If you're looking for breathability, lightweight merino wool is your best bet; however, certain high-quality lightweight synthetics come close. So, if you plan to do hard physical activities that will make you sweat a lot, like skiing, cross-country skiing, riding, or climbing, you should probably buy a high-performance base layer.
Lightweight
Lightweight baselayers are the finest for breathability but provide the least warmth. Because of its lightweight and high warmth-to-weight ratio, merino wool is ideal for climate control. The downside to merino is that it loses strength as it gets thinner. It is for this reason that polyester is used for the vast majority of ultralight baselayers.
Thickness
Among the textiles we've discussed, merino is the most effective at maintaining body heat. In comparison to polyester, merino has a higher warmth-to-weight ratio and better temperature regulation. The same material that keeps you warm in the winter can also keep you comfortable when you're sweating bullets in the spring and fall. Silk, like wool, is surprisingly warm for how light it is, but it can't breathe very well, which is a big problem. Keep in mind that merino doesn't do much to stop the wind, but some polyester fabrics are so tightly woven that they can resist light gusts, so this is something to think about if you plan on wearing your baselayer as an outer layer.
Style/design
Base layers come in a wide variety of cuts and styles, from tank tops and long and short-sleeve shirts to hoodies, knickers, briefs, and even classic long underwear. Our recommendations center on long-sleeved tops and ankle-length bottoms, as these are the most practical for the winter season and colder temperatures.
Durability
We also considered the material's durability to make sure that it would last you some seasons. Unlike synthetics, which should last for several seasons, merino is extremely soft but wears out quickly due to the development of tiny holes. We think it's smart that some brands are combining wool and synthetics to create a stronger baselayer without sacrificing next-to-skin comfort. There isn't much of a difference in terms of comfort or performance, but the merino/synthetic blends seem to hold up better. When it comes to wearing just a baselayer, though, we always go for the synthetic variety.
Price vs. quality
Worse than being cold the whole time on a camping trip is realizing that the thermals you bought to save money ended up making you colder. Therefore, we made sure that quality came first, after which we were able to narrow down our options to the most cost-effective brands without missing out on the best of thermals.
Care and Maintenance
Getting the right fit for your thermal underwear
You should make sure that your base layer fits snugly against your skin while still allowing you freedom of movement when trying it on. You should make sure that your base layers are snug, but you shouldn't go down a size just to do this.
Be careful about overheating
An individual's base layer, which is the layer next to the skin, should function as a "second skin" at all times. Base layers keep you warm and dry because they add another layer of insulation and pull away sweat. To reiterate, base layers are designed to keep you from becoming chilly, not to keep you warm. If you find that your base layer is increasing your body temperature, you should probably replace it.
How often to clean thermal underwear
Because perspiration is less of a concern in the cooler months, you can extend the life of this garment by not washing it too often. It can be worn for up to five days without being washed because it is designed to get rid of sweat and smell. If they are used for sports, on the other hand, you might want to wash them twice a week.
How to clean thermal underwear without losing the thickness or warmth
The thermals should be washed by hand using a gentle liquid detergent like Ezee or Genteel. With machine washing, the easiest way to care for your thermals so that they don't shrink is to follow the procedures outlined on the tags or that came with the product. Machine wash on cold or wool wash/delicates setting (if available) at low to medium heat (30 degrees). Check the label to see what kind of temperature range the item is intended for.
How to dry and store thermal underwear
To avoid damage, neither dry cleaning nor bleach should be used on the thermal underwear as the chlorine in many bleaches is toxic to merino wool. Also, avoid wringing out the item because doing so will cause the wool to shrink. Finally, do not force dry the material, as the heat from the dryer or the sun could cause it to shrink. When you're done wearing, washing, and drying the thermal underwear, you can always fold it away into a closet out of direct sunlight until you need it again.