The Best Balance Bike for 2023
With the best balance bikes on the market, our list is here to give your child a new way to enjoy life safely!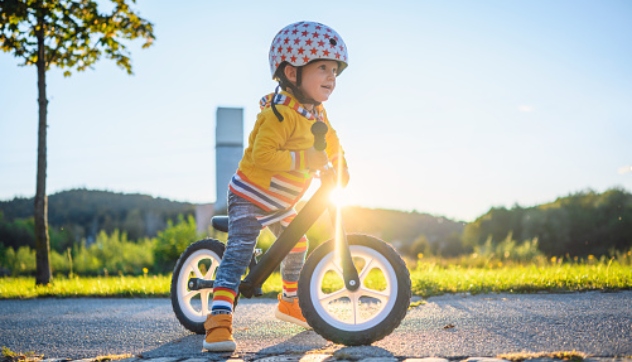 When you have a kid, it's hard to find the time to do anything. They don't care about the world around them — they just want to go where you're going. That's why balance bikes are such a great idea: they let your kid ride along safely and on their own. It also allows you some free time and offers them a new way to enjoy themselves.
If your kid is old enough, balance bikes are great to initiate them to ride a real bike. So, when it comes time for them to learn how to ride on their own, their skills will be a bit more advanced than if they had started with training wheels instead!
So, if you're considering getting one, check out this guide that we've put together to share the best balance bikes on the market, and hopefully, you can find the one that suits your needs!
How We Picked
Overall construction + geometry

When looking at a balance bike, keep in mind that the best overall construction and geometry for a balance bike is one that allows your little kid to ride on pavement and grass with the same ease.


Comfortable

The best way to assess the comfortability of a balance bike is by looking at its seat and adjustability. Your child's weight and body shape should be taken into account when choosing the right seat.



Easy to assemble + maintain

If there are too many parts that have to be assembled, it will be difficult to do so. And you should check if there are any extra parts or tools needed in order to keep it running properly.



Price

The best starting price for a balance bike is $60. The balance bikes feature wide, stable seats, meaning that a kid can sit on them with confidence. They are constructed from durable materials and have a high-quality build.


Our Top Picks
Best Pick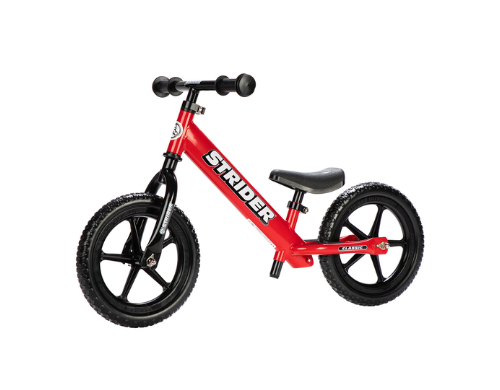 Give your kid a taste of freedom!
Give your little one a taste of independence and riding alone freely with this best-in-class balance bike
The Strider 12 Classic is designed for children to learn how to ride safely, confidently, and independently from the age of 1. Your child will be able to ride whenever they like without needing an adult at their side.
Runner Up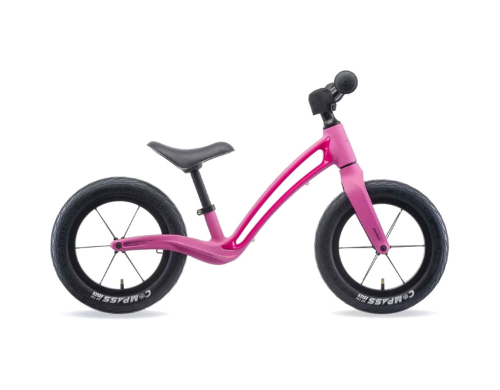 With this balance bike, your kid will have a new best friend!
With its exquisite design and light motion steering, your kid's going to love this one.
Pushing forward to be your kid's best experience, the Hornit Airo is an adorable balance bike that offers a full range of technical features. With its delicate and balanced design, your child can ride happily with no fear of falling.

Most Cost-Effective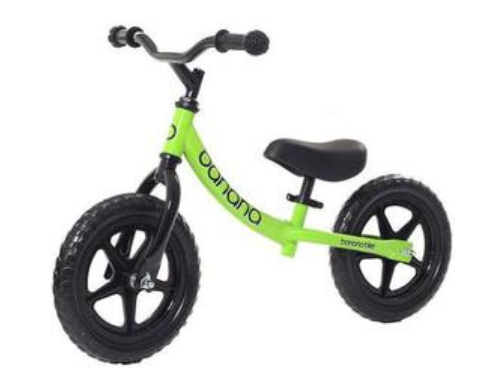 Give your kid a new experience to live without hurting your savings!
This ergonomic balance bike is a great budget option.
Give your baby a new way to experience his starting life with this ergonomic balance bike without sending your budget over the roof with a more expensive option. This is a lightweight and very easy-to-assemble balance bike.

Everything We Recommend
Best Pick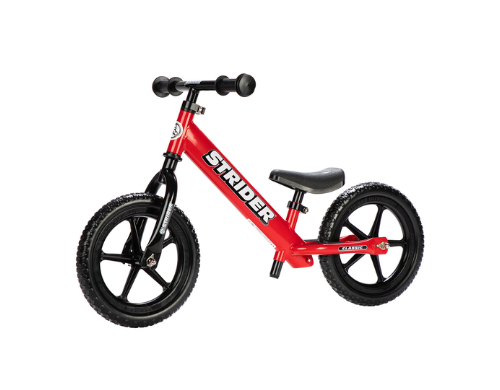 Give your kid a taste of freedom!
$99.99
Runner Up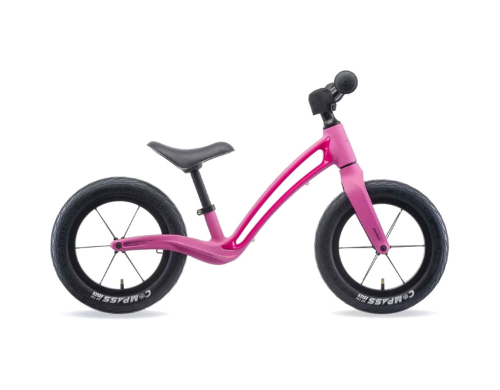 With this balance bike, your kid will have a new best friend!
Most Cost-Effective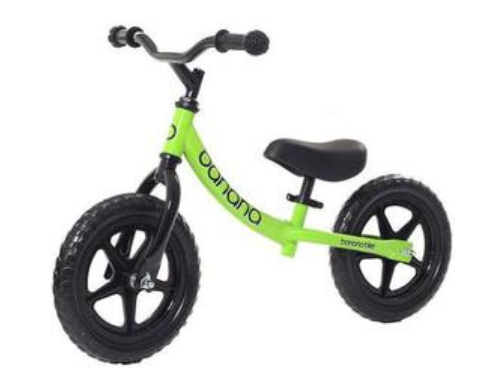 Give your kid a new experience to live without hurting your savings!
$79.99
Who This Is For
Balance bikes are a great way to teach your kids how to ride a bike. They're also a great way to keep them active and healthy, and they're more affordable than many other options.
If you've got an active kid who's ready for something new, consider getting them a balance bike. They'll be able to learn how to ride the bike without the risk of falling off, which will help them feel more confident as they progress through their riding skills.
They can also use it at home or in their backyard, which is really convenient if they want to go out there but don't want to deal with the hassle of learning how to ride on the pavement (or if you just don't want them riding on dirt).
Balance bike vs pedal bike
Balance bikes and pedal bikes are both great forms of exercise, and they're both great at getting kids moving. But they have some important differences that parents should be aware of.
Balance bikes are designed to help kids learn how to ride a bike and develop their coordination, while also helping them build upper body strength. They are lightweight, easy to use, and perfect for smaller children.
Pedal bikes are designed specifically for older children who want to get more involved with biking. They can be used indoors or outdoors, depending on where you live. Pedal bikes have gears that allow the user to increase or decrease resistance as needed for different levels of difficulty.
Can I just skip the balance bike?
Balance bikes are a great way for kids to build confidence and balance, and to be more independent. But sometimes, your kid may be ready for the next step.
If you think your kid is ready to skip the balance bike, there are some important things to remember. First of all, you want to make sure that your child is ready for it. They should be able to walk on their own and are pretty comfortable with their own coordination.
Also, consider whether or not your kid truly wants a balance bike, or maybe they're ready to go for a pedal bike. There are lots of great options out there for little kids who want to learn how to ride, are not ready yet for a traditional bicycle, but still want something fun and engaging with which they can explore their creativity and coordination!
Why You Should Trust Us
When you're looking to buy a balance bike, you want to make sure you're getting the best quality and value for your money. That's why we've created this site to help you evaluate and choose the right balance bike for your child.
We're here to provide you with the best advice possible. We've been in this industry for a long time, and we know what it takes to find the right balance bike for your child—and to keep them safe while they're using it. We have extensive reviews on each balance bike present on the market —and we consolidate them so that you can get an idea of what are the best models out there before you decide which one fits your needs best.
How We Picked
To pick the best balance bikes, we've evaluated many models based on the following factors:
First of all, we checked the overall construction and geometry. We checked how well the bike fits a little kid's body type, as well as how stable it feels when he rides it. We also looked at whether or not the bike has adjustable parts like handlebars and seats. The models that stood out have made our final picks list.
Then, we saw how comfortable the seat was on each option. We look for balance bikes that have a seat that's wide enough for two people to sit on comfortably and securely, with enough padding to prevent rubbing or chafing.
We also gave our preference for balance bikes that have adjustable handles so they can grow with your child as they develop their coordination skills.
Right after it, we checked the adjustability of each option. This includes whether or not there are built-in brakes or whether there are optional components available for purchase separately (such as pedals).
Right after it, we looked at the weight and size. We chose the options that were lightweight but still sturdy enough to hold their own in terms of stability and durability.
Then we evaluated the design/style. We wanted a bike that looked aesthetically pleasing, but not so much that it could get damaged easily or look out of place with other items in your home.
Next, we looked at the type of brakes on offer — this is important because it will ultimately determine how easy it is for you to stop when you need to!
Then we checked how easy it is to assemble each model. We gave our preference to the models that have easy assembly instructions printed on them or are even supported by some videos online that walk you through the process. 
Another thing we considered is the type of tires + wheel size on each model. Knowing that our children's balance bikes need to be durable and long-lasting, we favored the ones with quality rubber wheels and high-quality tires made from either rubber or plastic that won't easily crack or break down over time.
Last, and by no means least, we looked at whether our options come with a bell/whistle or other sound-making mechanism built in so that we can alert our children when they're wobbling too close to something.
Care and Maintenance
Your balance bike will be your little kid's new best friend. So you definitely need to take care of it so it can last. Here's how you can do that:
The body, tires, and pedal assembly of your balance bike are the most important parts to keep clean. If you don't clean these parts regularly, dirt, grime, and grit will accumulate on them over time and cause your balance bike to wear out prematurely.
The best way to keep your balance bike clean is to wipe it down with a damp rag or a wet towel once in a while. You can also use a specialized cleaner for cleaning balance bikes if you'd like. This may be more effective at removing dirt and grime but won't remove paint from your bike's body or pedals.
When not in use, keep it in an out-of-the-way place where you can easily find it when you need it. If it's not being used often, consider storing it with its wheels off so it will last longer before needing replacement parts.
You should infrequently check the condition of your brake pads. In general, replace brake pads every six months or so (depending on how many miles your child rides). However, if the pads are worn unevenly or have cracks in them, replace them sooner rather than later — it might be safer for your child if they don't wear out completely before they're ready to ride again!