The Best Bag Cable Organizer for 2023
These best bag cable organizers have multiple compartments and slots of varying sizes to keep your cables separate and untangled.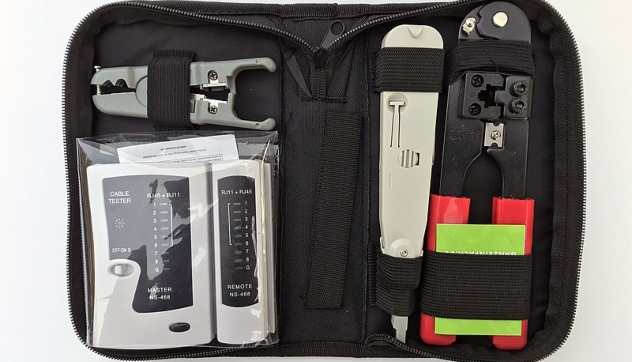 You need to manage the cables that go along with all the cool gadgets you keep buying to make your life easier. Bag and cable organizers can come in handy, especially when traveling. No one wants to move around with a bag full of jumbled cables that feels like a nest. We've gone the whole nine yards to help you find the best bag organizers to make your commutes or travels a whole lot easier.
Our Top Picks
Best Pick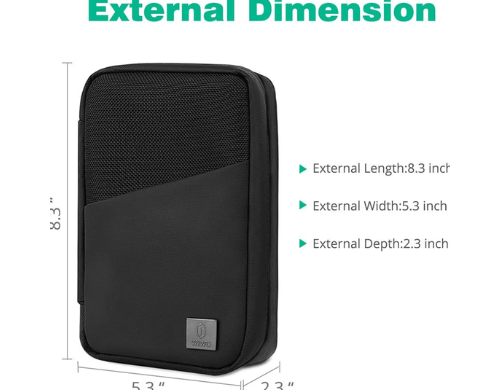 This is a simple and functional bag that also feels elegant.
$23.99
Runner Up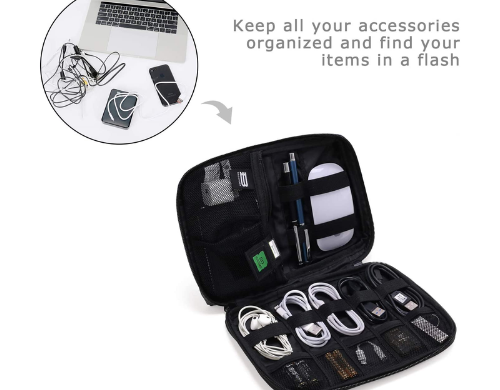 Available in three different colors, this bag will have you traveling in style.
$18.99
Most Cost-Effective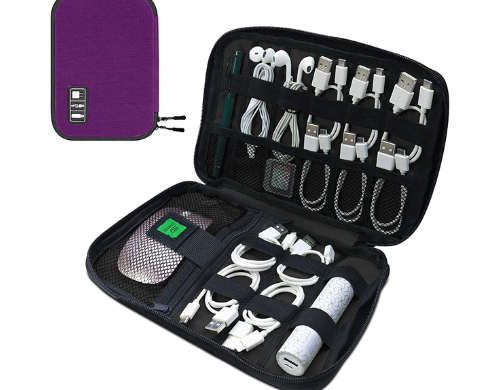 This bag organizer is large enough to fit all your cables and an 11-inch tablet.
$19.99
Who This Is For
Anyone who needs to travel or commute with a couple of cables and nifty little devices needs the best bag cable organizers in their arsenal. They are more than just standard bags; they can conveniently store and organize all the gear you might need on your travels.
Do I really need one?
Gadget batteries these days don't last long, and wires won't be durable either if they become tangled up. Even worse, most of us have a lot of gadgets to bring along during our travels. It'll be wise to have an organizer to keep the cables intact, neat, and durable for future use.
Do they come in different sizes?
Yes, depending on what you want to bring and how big you need the cable to be. It is recommended that you get one that suits your needs.
Why You Should Trust Us
Many cable bags are designed to aid in the storage of items such as chargers. But for business travel, that's not the case. We need to bring more cables with us so that we can still bring our work supplies with us when we are not in our offices. So we found the best cable organizers for your travel convenience and to keep the cables safe and sound until you get back home.
How We Picked
Cable organizer bags are something we might not think we need when we're at the store.
However, with the growth of technologies and the fragility of cables over time, you are going to want to be more careful with your belongings. This is especially true if there are gadgets such as a mouse or an Apple pencil you want to put into your cable organizer.
Thus, while researching, we looked through their specs and made our own criteria to narrow down the cable organizers that you may need, starting from their capacity, overall build quality, sturdiness, weight, design and style, price, and the material used. 
We narrowed them down and then read the customer reviews to see how credible they are. What we found is that most of the customers who purchased these bags were satisfied with the products. You will find that we tend to focus more on its overall quality, compartment spaces, water resistance, and durability as your cable organizer bag.
We believe that having a bag that is well organized and well made will help protect all your clothes and gadgets during your travels. After all, no matter how small these cables are, they are still essential to our lives. 
How We Picked
Number of Pockets/Compartments (Capacity)

The more compartments, the better. Having a bag cable with a number of pockets and loops makes it easy to organize your cables, gadgets, or toiletries in plain sight. Furthermore, the size of these pockets varies. If you own a lot of these items, you'll need a bag with several pockets.


Weight and Sturdiness

While a bag cable organizer doesn't go through much use, it helps to have a sturdy one to avoid constant replacement. Most of these bags are made with nylon and polyester, which are very light but durable materials and will not add significant weight to your luggage.



Design and Style

Some bag cable organizers feature a minimalistic design with very few pockets. On the other hand, there are those with elaborate designs and multiple pockets and straps. Both of these designs are functional, and it all comes down to personal preference.


Price

The price of these organizers varies depending on the material, brand, and build quality. Simple and functional bags don't cost much. However, as a bag offers more capacity and better quality, the price is likely to go up. We've balanced our selection to cater to different budgets.


Care and Maintenance
Just like any bag, you are going to need to take care of them in order for them to last a long time.
Although it may be possible to wash it in a washing machine, it is still not recommended, and it is best to avoid this. Machine washing can damage the material of the bag as it keeps spinning to no end for hours straight, or in the worst case, you'll tear the material inside. 
Therefore, to clean your cable bag organizer, it is recommended you use a washcloth soaked in water and soap. Remove everything that is in the bag and turn it inside out. Then, gently rub them in a circular motion on the material or surfaces where there are stains.
Once you've cleaned it off, rub it off again with a clean, wet towel to rub off the soap, and leave it to dry under the sun. 
Once finished, put it back in your drawer. Make sure your drawer is also tidy so that you won't get the bag tangled or damaged by other materials inside. If there are cases where it is torn by accident, you can find the nearest repair shop to get it sewn up and fixed.