The Best Baby Bottles for 2023
Give your child the best feeding experience with these fantastic baby bottles!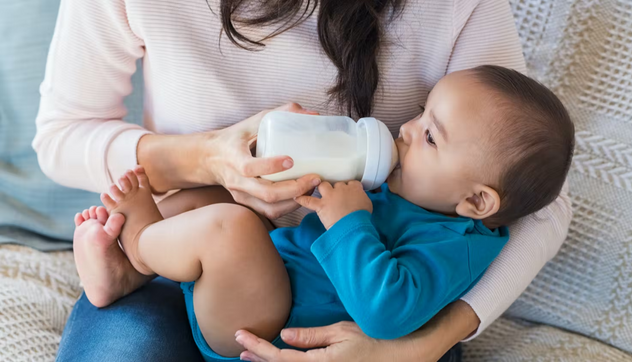 Feeding your baby is your foremost duty as a parent. And that's not just because your baby is sure to throw a hissy fit if you don't give them their nums. At that young age, babies need their nutrients to grow, not just physically but mentally, too.
Some parents go for the 'exclusive' type of feeding for their newborns, which involves breastfeeding only, while others opt for bottle feeding. However, no matter the feeding method you start with, you will most likely need bottles at some point. Either for formula or expressed breastmilk when you're away from your baby.
Given how picky babies are, you may need some insight on how to know which baby bottle is best for them. That's why we've compiled this list of the best baby bottles and bottle brushes to get you off to a good start.
How We Picked
Size and Capacity

Babies are fed little at first, then increase their feeding over time. Therefore, it is essential to have bottles of different sizes to keep up with the baby's changing feeding habits.

Easy to Use/Comfort of Mouthpiece

You require a soft and flexible mouthpiece to make sure your baby is comfortable. Such mouthpieces imitate the feel and movement of the breasts in their natural state.

Easy to Clean

The stress of caring for a newborn can get overwhelming. You need easy-to-clean baby bottles to reduce stress rather than create more.


Cost-Effectiveness

Babies deserve the best. Our picks ensure your commitment to your baby without draining your purse.
Who This Is For
In general, feeding bottles are essential for every new parent. However, the bottles on our list aren't for any particular baby. As we stated earlier, there's no one-type-fits-all bottle for babies, as your baby may love a bottle that another baby dislikes. For example, a baby's mouth shape and suck pattern may cause them to like a particular bottle. Likewise, a bottle's shape, nipple shape, nipple size, and nipple hole type may determine how suitable it is for your baby.
Therefore, our list is more of a guide for first-time parents looking to start bottle-feeding their babies. The list is also helpful for more experienced parents looking to change their baby's feeding bottles. However, if your baby has any medical concerns, you must consult your pediatrician before trying out any bottle.
Different types of baby bottles
According to the material used in making them, there are three types of baby bottles.
Glass bottles: Glass bottles are made from tempered glass, which is solid and durable. They were the first type of baby bottle in use until plastic bottles slowly replaced them.
Plastic bottles: Plastic bottles are made from polypropylene, a hard type of plastic. They've managed to maintain their relevance since they took over glass bottles. In addition, they are the most affordable option on the market.
Silicone bottles: Silicone is the epitome of modern living in many industries. Silicone baby bottles are the latest type, with the extra advantage of being naturally BPA-free. 
According to function, you'll find four types of baby bottles.
Basic bottles: Basic bottles are the common, narrow, and cylindrical types. They are the most affordable.
Anti-colic bottles: Anti-colic bottles reduce the amount of air a baby swallows while feeding. For that reason, they usually have air vents and collapsible bags.
Wide-necked bottles: Wide-necked bottles are the easiest to fill and clean. That is because they are short and fat. 
Ready-to-feed bottles: Ready-to-feed bottles contain ready-made milk. The advantage of this is that the milk is already sterile. However, it is more expensive and inconvenient in the long run.
Do I need a bottle brush for my baby's bottle?
Yes, you do need a bottle brush for your baby's bottle. Cleaning your baby bottle is equally as crucial as owning more than one. The best cleaning tool for baby bottles is a bottle brush because it can easily clean out the nooks and crannies of baby bottles. Most items on our list are baby bottle sets that also come with brushes. 
When to begin and when to stop using a baby bottle
You can use a baby bottle from the first day of feeding, depending on your decision with your partner. You can also start with breastfeeding and transition to bottle feeding. In that case, it's better to wait for at least three weeks before you switch. 
As for when to stop, it is still at your discretion, although the American Academy of Pediatrics (AAP) recommends stopping bottle feeding before your baby is 18 months old.
Why You Should Trust Us
We first obtained an extensive list of popular baby bottles online. We then assessed sites for new parents, like Parents.com and BabyCenter, to compare our list with their bottle recommendations. Furthermore, we went through online reviews to find out what parents were saying about the bottles on our list, taking note of reviews on durability and maintenance. We focused on essential factors such as the capacity and size of the bottles, their ease of use, the baby's comfort while feeding, their cost, and general ease of maintenance.
How We Picked
We understand that babies start out feeding little, then increase over time. Therefore, we included starter packs with small and big bottles. For a convenient feeding process, we chose lightweight bottles too. We also ensured that our picks have been tested and are free from chemicals like BPA, PVC, and phthalates. In addition to being durable and easy to clean, we chose bottles that don't absorb colors or odors. Our picks also have super soft and flexible silicone mouthpieces to mimic the nature of a mom's breast. Our choices are all eye-catching, easy to use, and dishwasher-friendly. We know you'll pay any price to see that your baby is well-fed and happy. Therefore, we've included bottles with the best prices on the market. They will only take a little out of your pockets while ensuring you satisfy your baby.
Care and maintenance
Remember that a baby's immune system isn't as developed as an adult's. Therefore, babies can't fight a vast number of ailments. You must care for your baby's feeding bottle to ensure its safety. You can follow the cleaning and storage steps below to do so correctly.
Boil some water.

You must first ensure your hands are clean and dry. Wash them with soap, rinse them, and dry them.

Now that your hands are clean check for any damages. If there is damage, discard the bottle.

Add soap to the boiled water and put the bottles in. It's best to disassemble the bottle before putting it in. Leave them to soak for about two minutes.

Scrub the screw tops, mouthpieces, caps, and insides of the bottles with a bottle brush.

Surge some water through the mouthpiece to clean the hole.

Rinse all the bottles well.

You can sterilize the bottles now. To do this, fill a pot with water, put the bottles in, and put the pot on the fire. 

Remove the pot only five minutes after it starts boiling.

Allow the bottles to air-dry completely.

Assemble the parts of the bottles when they're all dry. Keep them in a clean, cool, dry, and protected place.