The Best Audiophile Headphones for 2023
Enjoy the best possible listening experience with premium sound quality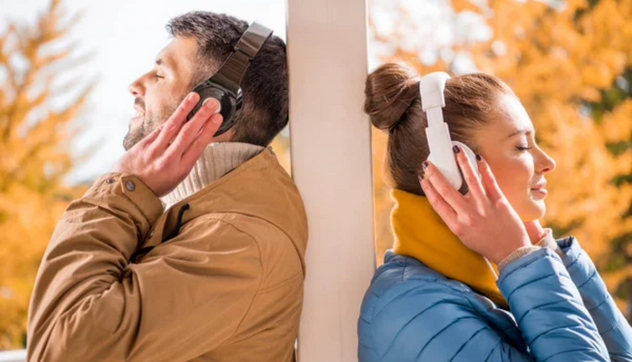 The benefits of owning a pair of audiophile headphones cannot be understated. They are not only fashionable but also a great investment to make your listening experience even more enjoyable. These headphones isolate external sounds and vibrations, keeping other people from interfering with your listening experience. In addition, audiophile headphones for everyday use are not just for listening to music or watching movies. If you want to immerse yourself in your favorite TV show, play a game on your console or laptop, or simply close your eyes and go into hibernation mode, you need audiophile headphones.
You have probably owned a pair of headphones at least once. Everyone loves the versatility of headphones, especially for their sound, long-lasting battery life, and design. Unfortunately, you've equally had to throw a few pairs out because they started to sound off, broke, or just didn't cut it anymore. This is why we've created a credible list of the best audiophile headphones on the market.
How We Picked
Sound quality

Sound quality is the most important factor when it comes to audiophile headphones. It's not just about how loud they are or how much bass they have — it is also about whether or not they accurately produce every single detail of the song you're listening to.

Comfort/fit

Comfort is just as important as sound quality. Good headphones should fit snugly and securely over your head, so you can wear them for extended periods of time or during physical activities without worrying about them falling off.

Durability

Great headphones should last you a long time without breaking down or getting damaged. After all, if you spend hours each day listening to music, you want your headphones to be more than just pieces of plastic — you need them to be able to provide longevity and strength!

Value for Money

It is important to consider the value for your money when purchasing audiophile headphones. You want to purchase a pair that fits into your budget while still providing great sound quality.
Our Top Picks
Best Pick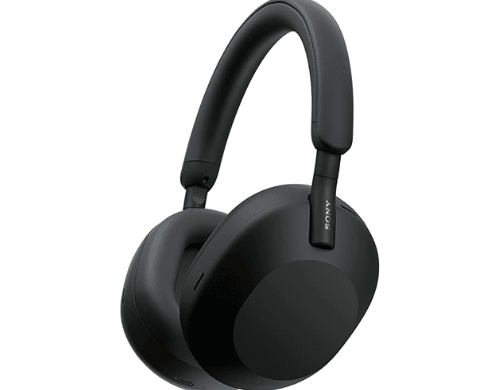 High-grade noise reduction technology is combined with the greatest audio quality possible in its class, all in a user-friendly and beautiful packaging.
These are the best over-ear headphones Sony has to offer. They can run for almost 27 hours straight on a single charge. In addition, they have modern ear pads made of synthetic leather and their overall construction is quite decent.

One of the best noise cancellation pair of audiophile headphones on the market!
Runner Up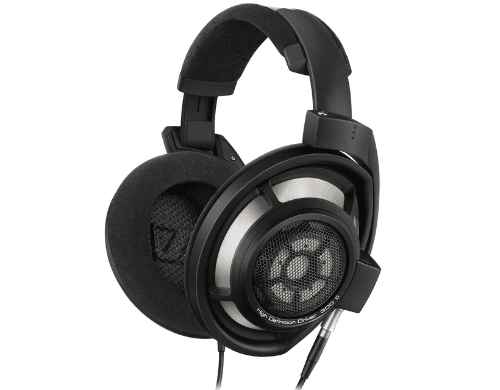 Luxurious and efficient
Sennheiser HD 800 S is the top-of-the-line wired open-back headphones. This open-back wired pair has a vibrant transducer design and creates a naturalistic passive soundstage.
If blasting quality sound is what ruffles your feathers in headphones, then this pick is for you!
Most cost-effective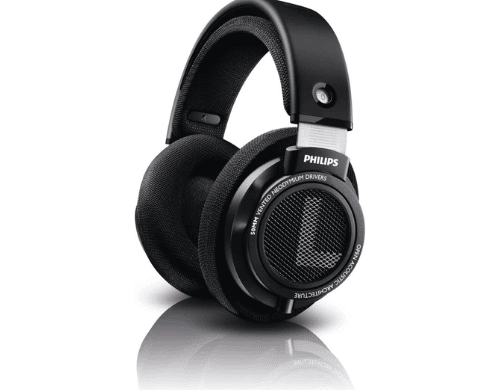 Affordable and incredible sound
These headphones produce ample sound quality that almost matches our top picks, even with their affordable price.
These headphones produce ample sound quality that almost matches our top picks, even with their affordable price.
Everything We Recommend
Best Pick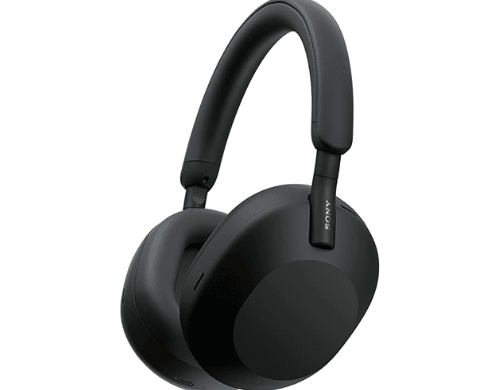 High-grade noise reduction technology is combined with the greatest audio quality possible in its class, all in a user-friendly and beautiful packaging.
$348.00
Runner Up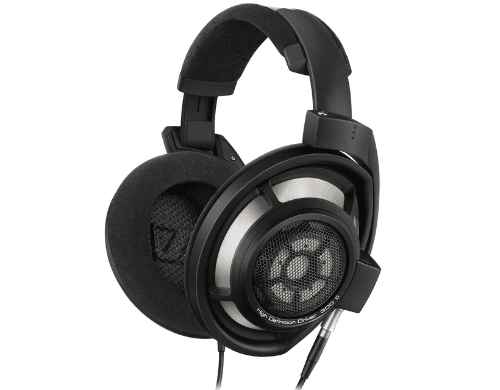 Luxurious and efficient
$1,799.95
Most cost-effective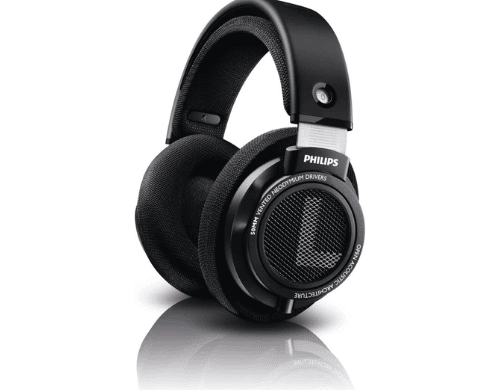 Affordable and incredible sound
$74.99
Who This Is For
These audiophile headphones advertised here are perfect for everyone, but more especially for anyone keen on listening to audio at its premium. From gamers who want to enjoy the best gaming experience to musicians who are intentional about hearing high-quality bass and tune elements.
Audiophile headphones vs regular headphones
Although both audiophile and regular headphones often come with built-in controls for volume level adjustment, as well as additional controls such as play/pause buttons or mute controls for easy access when in use, they have a few notable differences. Audiophile headphones have better sound quality enabling them to deliver a more immersive sound experience.
Compared to regular ones, audiophile headphones have a higher number of drivers in their ear housing, which allows them to deliver more accurate bass and mid-range tones. This makes them ideal for professionals who need high-quality audio reproduction equipment. Their build quality is also decent, so you don't have to worry about quick damage.
Do I need them if I'm not a musician?
If you care about the quality of the audio you listen to and you have a few extra bucks to spend, then yes. Audiophile headphones offer a lot of benefits even if you're not using them to make music and for professional purposes as they offer accurate sound reproduction, better noise isolation (less background noise), better clarity (crisper, more defined sounds), and less distortion (more bass). They are also usually very comfortable to wear.
Are they multipurpose?
Yes, audiophile headphones can be used for a variety of things. Whether you are an avid listener of music, a gamer, or a movie buff, audiophile headphones can be a great option for you. These headphones are designed to produce high-quality sound and deliver crisp, clear audio. So if you're looking for a headset that will let you hear every detail of your favorite tracks, audiophile headphones are the way to go!
Why You Should Trust Us
Finding a pair of audiophile headphones that are suitable for you can be quite a challenge, which is why we've scoured the internet for the best audiophile headphones. Whether it's picking the best pair under your budget, or looking for a pair for a great gaming experience, we have got you covered.
How We Picked
When it comes to choosing the best audiophile headphones, there are a whole lot of factors that can influence your purchase decision. We've assessed the nine main factors that we considered in our selection process so you can make an informed choice.
Sound quality
This is important in choosing audiophile headphones because it's the most important part of what you're listening to. If you don't like the sound of your music, then you're not going to enjoy it. Audiophile headphones have been designed specifically with high-quality audio in mind, so they're able to provide clear and crisp sounds without sacrificing bass or treble.
Comfort/fit
Audiophile headphones are designed to fit comfortably on your head and ears so that you can use them for hours at a time without feeling like they're squeezing or pinching your ears. This is important because if you don't like how a pair of headphones feel on your head or ears, then it'll be difficult for you to listen for long periods.
Durability
Another great feature of audiophile headphones is their durability—they're made from high-quality materials that make them last longer than other types of headphones do. This is necessary because you shouldn't have to worry about your headphones snapping or breaking after just a few months of use.
Value for money
Who wants to spend hundreds of dollars on a pair of headphones that looks great but doesn't sound any better than cheaper models? When it comes down to it, the best option is always going to offer good value for your money.
Design — open back or close back?
Open-back headphones have no padding around the ear cups and tend to offer a more open soundstage than closed-back models. Closed-back models have padding around the ear cups that prevents sound leakage but also cuts off some of the bass frequencies. Open-back headphones tend to be better for those who like a wide range of high-frequency sounds while closed-back models have more emphasis on midrange sounds. The latter is more common among professional musicians while open-back models are usually used by casual listeners looking for bolder sound quality without sacrificing comfort or portability. Whichever design would fit your taste best is the one you should go for.
Type of ear cup
This is an important factor in choosing your audiophile headphones because nobody would like itchiness, pain, or irritation in the ears. Good-quality headphones have ear cups that are made from soft leather or faux leather.
Wired or wireless
Deciding on a wired or wireless model depends on where and when you'll most often use your headphones. For example, if you're getting them for use on the go, a wireless pair should be your pick. However, if you'll most likely be in one place the whole time your headphones are on, a wired pair is the best fit for you.
Build quality
This is a vital factor when it comes to choosing an audiophile headphone. Audiophile headphones are usually designed for high-quality sound reproduction, so they've got to be able to withstand some serious abuse. They shouldn't fall apart after a few months of use because they were poorly made or cheaply assembled. And they should last for years if you take good care of them!
Care and maintenance
Cleaning audiophile headphones is simple — just use your fingers or a soft cloth to gently wipe down the ear cups, headband, and other parts. If there are any spots on the ear cups that are hard to reach or dry out, you may want to consider using an alcohol wipe or some very light soap that does not contain bleach. However, ensure you detach the ear cups from the headphones before cleaning them to prevent the cleaning agent from getting in contact with the wires or metal parts of the headphones.
Audiophile headphones should be cleaned regularly to prevent the build-up of dust and dirt. This is especially important if you use them at home, in a studio, or in other environments where your headphones will be subject to dirt.
It is important to note that you should never use water on audiophile headphones because it will damage the material and internal parts, so make sure that your cleaning solution is safe for these materials before using them.