The Best Ant Killer of 2023
An ant infestation can be a major problem for anyone, but there are many effective ant killers available on the market.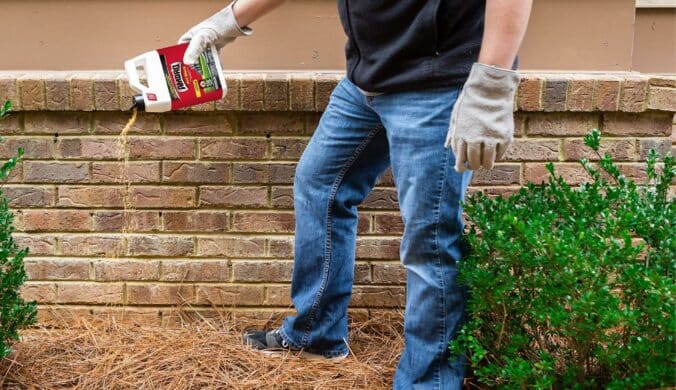 Ants are social creatures that live in colonies and work together to get food and raise young, and they rarely do any harm to humans. However, if you have an ant infestation in your home, you don't want to mess around. The fact is, ants are destructive insects that can quickly overrun your home. These creatures destroy food, get into cabinets and disrupt your home's ambiance. So, how can you get rid of these pests? The answer is an ant killer.
Ant killers are excellently effective against ant infestations. And, they are only lethal to ants but relatively safe for humans. There are many different types of ants and they come in various shapes and sizes. Some are pests, while others are just trying to find food. Because of this, it's important to make sure you get the right ant killer for your particular type of ant.
How We Picked
Efficiency

One of the important things we looked out for in the ant killers we picked is efficiency. We ensured that these ant killers are efficient against ant colonies or infestations. They have been tested, and they did their job effectively. Users also commended the great work of these chemicals.

Form

Ant killers usually come in liquid, gel, or granule forms. Liquid ant killers are more effective as they provide moisture and also exploit the natural feeding habits of ants. However, we've included the other forms so that you can have options.

Safety Considerations

The safety of everyone in the home is paramount. We picked highly efficient ant killers to eliminate all the ant colonies in your home or office. We ensured that these chemicals are absolutely safe for humans, pets, and furniture.

Cost-Effectiveness

We have gathered the top ant killers that will help you maintain an ant-free home. They are budget-friendly and effective. They also promise 100% value for the money you are dropping.
Our Top Picks
Our Top Pick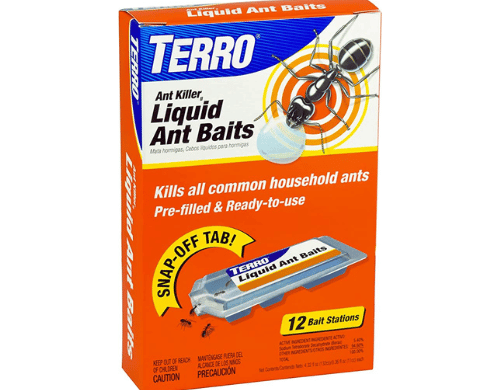 The Terro T300 liquid ant bait is known for unleashing terror on ants and keeping houses ant-free.
The Terro T300 liquid ant baits contain borax and boric acid, which have been proven to be highly effective against ants and are relatively safe for people and pets. These baits are sweet, and just like sugar, they attract ants. As such, it has been ranked by most reviewers as the best and most effective ant killer on the market.
It is an effective ant killer with a great history of success against indoor ants.
Our Runner-Up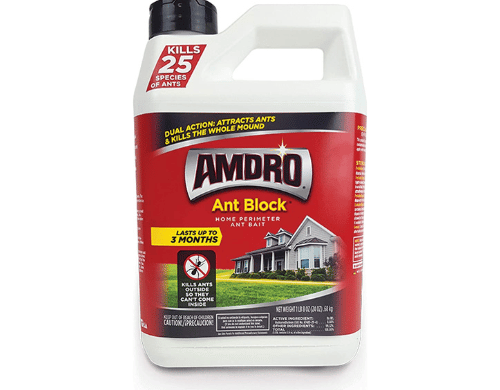 The Amdro Ant Block Perimeter Ant Bait is the perfect ant killer that fences your house from ant invasion.
The Amdro Ant Block Perimeter Ant Bait is available in granules and it works against about 25 different ant species. It is known as "perimeter ant bait" because it creates a strong barrier around your home against stubborn ant colonies.
It is available in granules - it is effective and protective.
Most Cost-Effective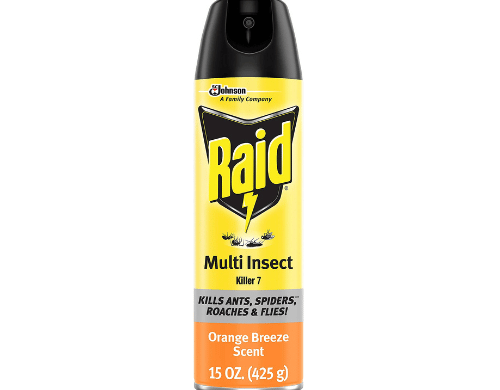 The Raid Multi Insect Killer hates many insects and promises to eliminate any insect in its way.
The Raid Multi Insect Killer is a versatile ant killer that eliminates not only ants but other household insects as well. It works pretty well on cockroaches, spiders, and flies. It is in spray form and you can use it on a walking insect. It can be used both indoors and outdoors.
This is an affordable and effective spray with a broad spectrum of action against many insects.
Everything We Recommend
Our Top Pick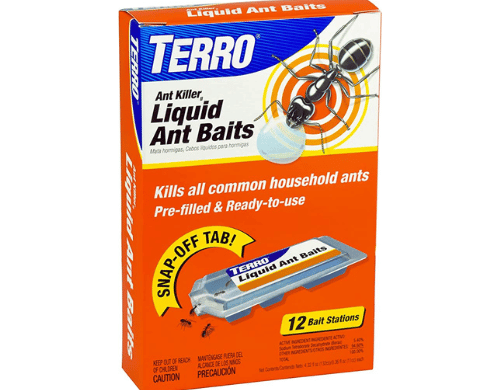 The Terro T300 liquid ant bait is known for unleashing terror on ants and keeping houses ant-free.
$13.76
Our Runner-Up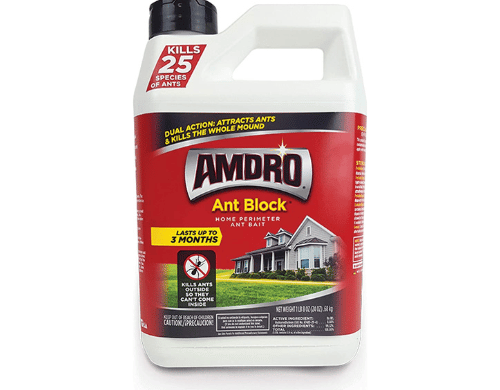 The Amdro Ant Block Perimeter Ant Bait is the perfect ant killer that fences your house from ant invasion.
Most Cost-Effective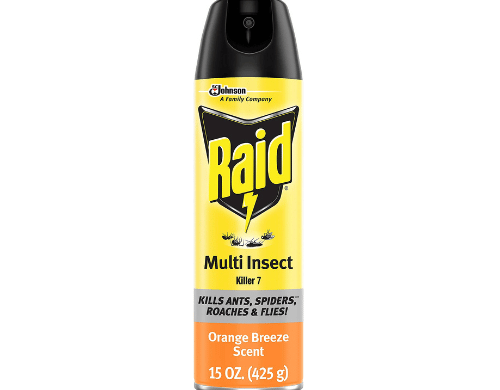 The Raid Multi Insect Killer hates many insects and promises to eliminate any insect in its way.
$6.57 ($0.44 / Ounce)
Who This Is For
These super-effective ant killers are for anybody that wants to eliminate and eradicate ant infestations in their homes. Our selected ant killers are also for people that want to protect their homes or offices: carpenter bees, roaches, termites, flies, and many more.
Are ant killers humane?
Ant killers are relatively humane. Most ant killers have low toxicity when you don't have direct contact with them. They are highly poisonous if swallowed. Also, due to prolonged usage, they are toxic to the liver and are listed as carcinogens. Ant killers can cause nausea or inhalation problems when inhaled.
There are natural ways to prevent ant infestations in your home. Ants are known to be hustlers. They only exist in places where they have something to feed on. Things like crumbs, chocolates, sugars, and more attract them. The best solution is to keep your home clean. You can also use natural ant repellants such as dried peppermint leaves, paprika, cinnamon sticks, and chili peppers. There are also non-toxic commercial repellents that will irritate ants but won't make them come into your home. You can also locate their source and block it.
Are ant killers legal?
Yes, many ant killers are certified by environmental agencies.
Are ant killers safe to use?
They are relatively safe to use. They work perfectly well against ants and other household insects. They may cause skin and eye irritation when they come into contact with your skin and eyes. There have also been cases of fire accidents due to the contact of some ant killers with an inferno. Some ant killers that contain flammable chemicals have been banned.
Why You Should Trust Us
Ants can be irritating. They can disturb your sleep when they crawl all over the place making noises. Nobody wants to visit a home full of ant infestations. That's why we decided to be your fairy godmother in the battle for an ant-free home. To give you a lovely home where you will forever find peace, we pulled in all our resources to make sure that we are doing the right thing for you.
How We Picked
We checked top professional reviews and customers' feedback on many ant killers. These professionals include cleaning agencies, entomologists, and researchers. We carefully looked through customer reviews on trusted platforms. These two criteria (professional reviews and users' feedback) guided us to pick these effective ant killers.
These products have 100% efficiency against ants and other insects. They contain lethal chemicals that irritate ants and chase them away from your vicinity. They are available in liquid form such as the Terro T300 Liquid Ant Baits and BioAdvanced Carpenter Ant and Termite Killer Plus, granules such as Amdro Ant Block Home Perimeter Ant Bait, and spray as in the Raid Multi Insect Killer. They are relatively safe for humans and pets. They don't cause damage to furniture and clothes. They eliminate ants quickly after a few uses. They make your home or office ant-free. They are affordable and guarantee great value in terms of efficiency, safety, and ease of usage.
Care and Maintenance
Be extremely careful if using bug killers around children or pets. Make sure your children or pets aren't around you when administering these chemicals. Also don't allow them to enter that space until the chemical diffuses away. Do not use powder if you have children or pets in the house. You should wear a nose mask and hand gloves when applying these chemicals. It is recommended that you wash your hands thoroughly after use if possible wash with detergent. If you fumigate your home, don't stay in the home. It is dangerous to you, your children, and your pets. Don't swallow or ingest any form of ant killer.
What do to if the powder is swallowed
If a powdery form of ant killer is swallowed, the victim should drink lots of clean water. Some ant killers have instructions concerning poisoning. You should read and follow the instructions. You should do mouth-to-mouth breathing if the person isn't breathing. Make sure you cover your mouth with a mask or a piece of cloth to avoid further contamination. Lastly, take the person to the nearest hospital with the name or label of the ant killer.
Where to use the ant killers
Ant killers should be applied to areas where ants frequent. These areas include doorways, pipes, under sinks, grates, cracks in walls, windows, corners, cabinets, and many more.
How to use ant killer
Ant killers can be in various forms such as liquid, granules, gels, spray, and powder.
Ant killers in liquid, granules, gels, and powder forms should be poured in strategic locations in the home but should not be poured where people may slip. The spray forms are used directly on the wants or dispersed into the air for excellent diffusion.
Sources and Research