The Best All-Purpose Cleaner in 2023
With just one cleaning product, you can keep your home or office spotless.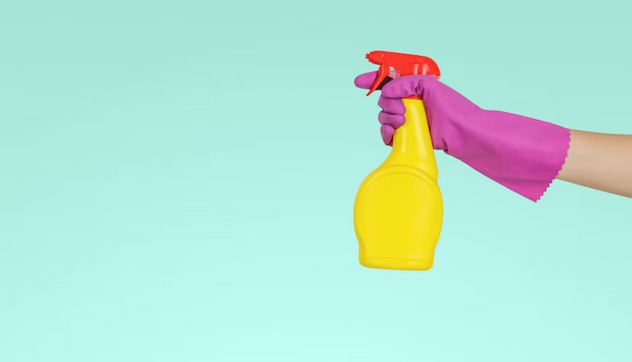 Regardless of its size, your space deserves a thorough cleaning regularly because a clean environment is a happy environment. Given that deep cleaning could seem like a difficult task, fast routines like giving your counters and other surfaces in your space a quick spritz with an all-purpose cleaner can assist in keeping things clean.
Usually available in spray, wipe, or gel form, all-purpose cleaners are easy to use. The best ones will remove grime and cut through grease without leaving behind any residue or demanding rigorous scrubbing.
There are various vinegar, bleach, and plant-based components, as well as all sizes and scents. We've done the work for you by studying the top all-purpose cleaners available on the market and comparing their efficiency, versatility, and overall worth.
How We Picked
Efficient Disinfectant

The essence of cleaning is to eliminate germs. Therefore you need a product that can achieve that quickly and easily. Choosing the appropriate all-purpose cleaner to stop the spread of illnesses and infections across your space is essential.

Versatility

There's no need to have five or more bottles of cleaning products; just one will do! Different textures might call for different types of all-purpose cleaners, but how about picking one product that will do the job and make life easier for you?

Type of Substance

You want to choose a product that uses eco-friendly materials. While safe and efficient, cleaning solutions must safeguard the health of consumers and their families.

Price

You might find that you quickly run out of all-purpose cleaners because they are a quick and convenient product, so you might want to choose one that will help you save some coins.
Our Top Picks
Best Pick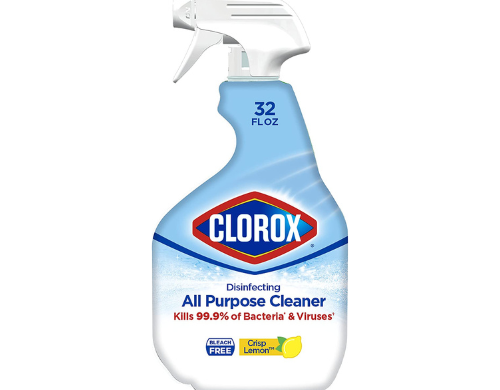 This choice meets all the requirements you need in one bottle.
The versatility of Clorox makes it the best choice for large households and facilities.
The Clorox brand of disinfectants may be the most well-known, earning a place on the EPA's list of disinfectants against COVID-19. Despite being bleach-free, Clorox Disinfecting All-Purpose Cleaner is strong enough to clean and disinfect various surfaces, including stainless steel, sealed granite, and plastic. Since it thoroughly cleans and disinfects without bleach while leaving a soft, lingering fresh lemon aroma, it might also be the best option for big households, particularly those with kids.
Runner Up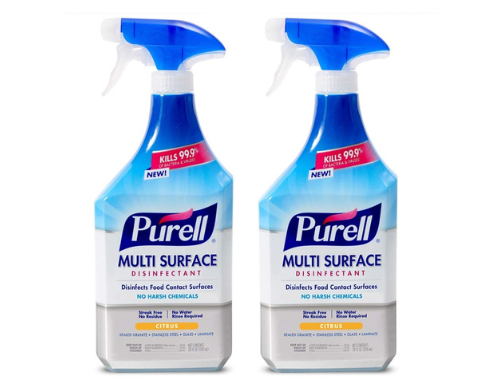 This ethyl alcohol-based all-purpose cleaner will kill germs in no time.
It is safe to use on almost any surface, including food-contact surfaces.
We wanted to add this versatile and easy-to-use Purell product to our fight against germs because it has hundreds of positive reviews online and quickly eliminates 99.9% of bacteria and viruses without the need for a water rinse. Due to this product's minimal environmental impact, the EPA awarded it the Design for the Environment certification.
Most Cost-Effective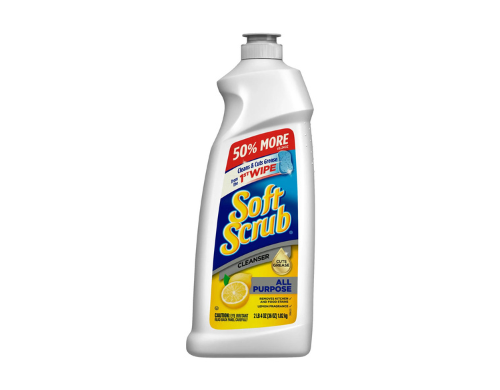 Soft Scrub gets the job done at half the price of other cleaners.
This cleaner powers through dirt, leaving behind a fresh lemon zest scent.
You can make your house appear like a million bucks for just a few dollars by using Soft Scrub. This all-purpose cleaner is super-efficient on counters, sinks, showers, toilets, and appliances. The lemon-fragranced formula makes it simple to use and works fast. Squirt some over the stain or into a rag and gently wipe it around. Rinse it off to reveal a sparkling clean surface.
Everything We Recommend
Best Pick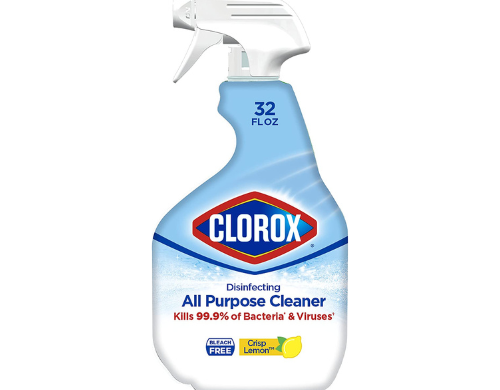 This choice meets all the requirements you need in one bottle.
Runner Up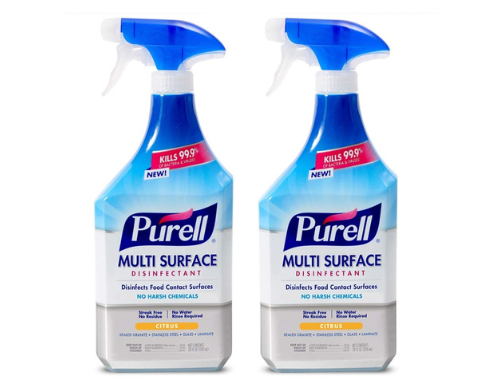 This ethyl alcohol-based all-purpose cleaner will kill germs in no time.
$13.99 ($0.25 / Fl Oz)
Most Cost-Effective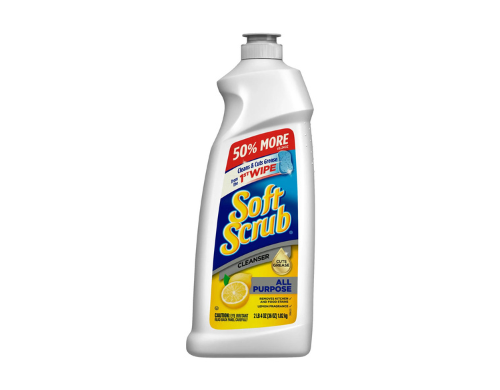 Soft Scrub gets the job done at half the price of other cleaners.
Who This Is For
The products advertised here are for anyone who wishes to live a clean and healthy lifestyle in any space!
Wipes vs. RTU vs. dilutable – which is better?
RTU (Ready-to-use) products are formulations that don't need to be diluted before application; therefore, you can use them immediately. They are advantageous because they are portable and straightforward; special training is unnecessary! Although the low cost of dilutable disinfectants may be appealing, there are unintended consequences associated with their use, including cross-contamination, poor quality control, and low compliance.
Hospital-acquired infections (HAIs), which have been projected to cost U.S. hospitals an average of $9.8 billion per year, are assumed to be caused, in part, by non-compliance and cross-contamination. The inappropriate dilution of dilutable disinfectants, rag reuse, double rag dipping, and low rag saturation have all been connected to better C. difficile incidence rates in U.S. hospitals. A survey also revealed that hospital housekeepers mixed chemical materials for an average of 42 minutes every shift.
RTU disinfectants reduce the need for laundering, lower the risk of cross-contamination, and require less employee time during the disinfection process. Disinfectant wipes that have already been wet make it possible to apply products consistently and in compliance while also speeding up turnover.
What type is suited for at-home usage?
We spent hours examining top-rated products to find the best all-purpose cleansers for home use, taking into account things like scent, formula, adaptability, and the ability to disinfect while maximizing their effectiveness on almost any surface in your house.
When exploring the options, you should search for an all-purpose cleaner developed for several materials and surfaces. There should be a catchall phrase like "all-purpose," "multi-purpose," or "multi-use," or something like that in the product name/label or the description. In any case, it needs to be adaptable in that it can be used for various cleaning tasks while protecting most materials.
The ingredients are another thing to read the label for; it's wise to pick an eco-friendly product, especially for homes with kids and pets. The best all-purpose cleaners are mildly scented and frequently contain natural ingredients like essential oils or plant extracts. They also ought to be energizing without being overwhelming.
Synthetic vs. natural or plant-based
Many look more closely at the ingredient labels of the products we use daily, such as skincare and food. Traditional cleaning supplies from well-known brands often include harsh, harmful chemicals that do the job but at the expense of our health. The Environmental Working Group (EWG) recommends that you watch out for and steer clear of the following components when buying cleaning supplies: formaldehyde, sodium hypochlorite, ammonium hydroxide, borax, and boric acid. According to most brands, natural solutions substitute plant-based and biodegradable ingredients that are healthier for the environment and your body for chemicals and synthetic fragrances.
Why You Should Trust Us
Working with reputable independent contractors with years of expertise in writing about lifestyle topics and product reviews is something National Today takes great pleasure in. We studied many customer evaluations and conducted extensive research on all-purpose cleaners' ingredients to create this post.
How We Picked
With so many options available on the market, it might be challenging to decide what to buy for something you'll be using throughout your house.
A few factors should be considered while looking for the best all-purpose cleaners around.
In your quest, you might discover that different product labels have varied cleaning, sanitizing, and/or disinfecting properties; gentle all-purpose cleaners may be able to get rid of dirt, germs, and dust on the surface but may not necessarily be able to kill bacteria. Therefore, we searched for suitable all-purpose cleaners that can kill bacteria and viruses because of their disinfecting properties. The type of container the all-purpose cleaner comes in also matters. Spray cleaners in tiny bottles work well for cleaning small, confined spaces like walls, counters, and stovetops, while larger bottles that may be diluted work well for cleaning expansive spaces like floors and outdoor furniture.
Additionally, getting a larger bottle of your preferred all-purpose cleaner rather than buying smaller ones more frequently is better for your wallet in the long run, which was part of our priority for this evaluation process. It would be best if you also considered that most all-purpose cleaners are trigger sprays that may be used right out of the bottle. In a bucket or basin, you can dilute other liquids with water; even paste and wipe versions are available.
Whichever you decide on will depend on the task at hand and which one you find to be the simplest and most practical to use. As always, you can trust that we searched for the best deals to find you the most cost-effective all-purpose cleaners that get the job done with little or no effort.
Care and Maintenance
Where and how to store when not in use
It is advised to store cleaning agents in a clean, cool, dry area because some of them can react dangerously when exposed to significant temperature changes or high levels of humidity. All containers should be properly sealed and kept at eye level or lower in well-ventilated environments.
How much to use
Although different all-purpose cleaners have varying recommendations for how frequently to use them or how long to leave them on before wiping, a good rule of thumb is to apply the solution a few times daily and leave it on the surface for a few minutes at a time.