The Best Alarm Clocks for 2023
Increase your productivity by regulating your sleep time with one of these alarm clocks.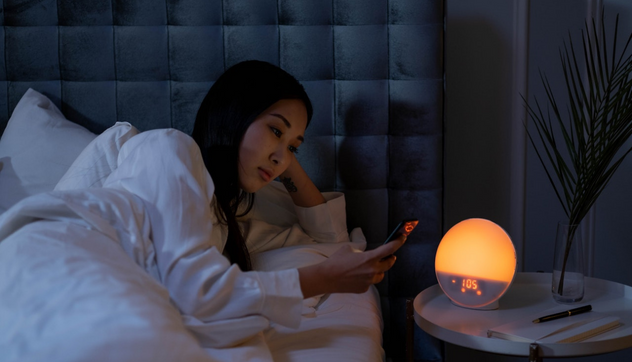 If you have occasionally missed morning meetings from regularly oversleeping, you would agree it's high time for an alarm clock! Using your phone right before bed can mess with your sleep, making you less active during the day; this is why alarm clocks are a great investment!
Whether you're a deep sleeper who could sleep through a live band session or a light sleeper who wakes up for the faintest breeze, there is an alarm clock for you. Given that there are so many different types of alarm clocks available to buy online, it can be hard to figure out which one is best for you. That's why we've lined up these great options to make the buying process a little easier
How We Picked
Ease of Use/Accessibility

Adjusting alarm settings or features like snooze, brightness, and volume shouldn't be rocket science. The easier and more accessible the features are, the better.


Additional Features

FM radio, USB ports, Bluetooth, and internet options are nice extra features. However, they may not be necessary if they drive up the cost or make operations harder.


Range of sound choices

Alarm clocks that have a range of sound options to select from are preferred, but most alarm clocks have a pleasant default tone.


Cost-Effectiveness

No one wants to spend money on something that might turn out to be an annoying addition to their bedroom. However, an alarm that suits your needs would be better than a cheap clock that disturbs your sleep.

Who This Is For
The products here advertised are for anyone who is looking for the best alarm clock to suit their sleep cycle and help increase productivity by staying on schedule.
Different types of alarm clocks
Analog alarm clock
In today's changing world, sometimes there is nothing like a masterpiece. An analog alarm clock may seem outdated, but this standby has many great benefits. It will not fail you during a power outage, it does not emit blue light, and it is quite reliable.
Digital alarm clocks
Digital alarm clocks are an improvement over analog clocks in that they replace ticking clock hands with numerical representations to show the time. Most digital alarm clocks permit more alarms per day compared to analog alarm clocks.
Sunrise alarm clock
A sunrise alarm clock is a device that uses an artificial light source to wake up an individual. It will function by gradually waking you up at a predetermined time. It works by simulating the sunrise.
Traditional/music alarm clocks
Music alarm clocks are the most common types used around the globe. It comes with pieces of music that play when your selected time has passed.
Health pros and cons of alarm clocks
Even if there is no major research showing that using alarm clocks is good or bad for your health, Most research suggests that self-awakening is the best. demonstrating that self-awakening improves alertness and may be better for your heart. An abrupt wake-up call from an alarm clock can raise your blood pressure and speed up your heart rate.
However, we need more research to show the pros and cons of alarm clocks. Many of us are not able to wake up whenever our bodies are ready—we have work to do!
Why You Should Trust Us
There are various suggestions and options for alarm clocks online; it could be confusing picking one for you, considering which type of sleeper you are (a deep or light sleeper) and your budget.
We have also considered that you would love an alarm clock that can serve more purposes than just being an alarm clock. We have found the best-quality alarm clock to suit you and prevent you from making the mistake of going for a cheap or less-suitable alarm clock that you won't enjoy using.
How We Picked
Ease of Use
Adjusting alarm settings or features like snooze, brightness, and volume shouldn't require a master's degree. We considered the most straightforward alarm clocks that provide you with the basic functions you need. And even with some alarm clocks that provide more functionality, being able to use them shouldn't require a lot of effort.
Display
You should be able to see what time it is without trying too hard. The numbers on the alarm clock should be large enough to see from your bedside. You can also get a clock with regulating features so the digits don't keep you awake at night.
Range of sound choices
Alarm clocks that have a range of sound options to select from are preferred, but most alarm clocks have a pleasant default tone, either beeping or giggling. Some alarm clocks have options for radios, white noise, and even an option to wake up to the voice of your favorite celebrity. We also consider the adjustability of the volume and how high it could go for you if you are a deep sleeper.
Price vs. Quality
Most basic alarm clocks are very affordable, and this in no way reduces the great value they offer. However, there are premium or "smart" alarm clocks that provide more features and can cost a lot more. You don't have any reason to worry here; we try to strike a balance between price, quality, and features.
Style/Design
You would love an alarm clock that looks nice and fits into your interior decor. But size and durability are more important. The best bet is to get an alarm clock that will sit well on your nightstand or wherever else you're going to put it. Some reviewers complain about knocking over their alarms by mistake, so where you put your alarm clock matters. It, like the alarm clock, should be built to last for a long time, not just a few months.
Additional features
Are additional features essential? No, but they are cool to have. Most modern alarm clocks can connect via Bluetooth and have USB ports. Some models let you charge your phone while you sleep. Some even give you the option of selecting a voice—you can wake up to the sound of your favorite show or a relaxing voice.
Care and Maintenance
How to clean an alarm clock
Clean with a soft, damp cloth. Do not use caustic cleaners or abrasives. Keep your alarm clock away from dust, dirt, pets(if possible), and moisture
If the cord is wired, make sure it does not tangle or is easily exposed to contact to avoid cord damage and wear.
To pick the right alarm for you, you need to find out if you are a heavy or light sleeper. For example, jolting may be upsetting for the elderly, and for those with noise sensitivity, soft alarm sounds could be ineffective for deep sleepers. An overly technical alarm clock could be a liability for those who don't have the time to understand it.
We would say that choosing the right alarm is dependent on you and your sleeping pattern. We have done our best to provide you with our top options to cover the common types of sleepers. Now it's up to you.