The Best Airpods Pro Case for 2023
Add one of these AirPod Pro cases to your AirPods for improved style and functionality.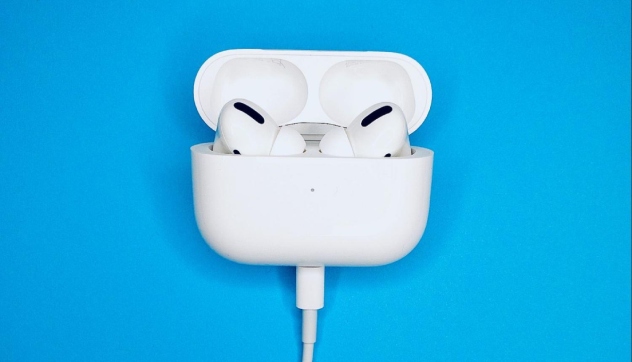 Investing in a protective cover for your AirPods Pro charging case will not only keep it looking like new for longer, but it will also give it a unique personality and sense of style. It might even save the priceless AirPods from damage caused by falls, bumps, and the elements.
Thankfully, the AirPods Pro are compatible with a wide variety of cases. Silicone cases, leather cases, waterproof cases, full protection cases, and even some quirky and cute-looking cases are available.
The sheer amount of variation may leave you feeling overwhelmed. We've done the hard work for you and prepared a list of the best and most innovative AirPods cases available.
How We Picked
Level of protection (water resistant, dustproof, etc)

When choosing an AirPods Pro case, it may be important to think about how well it protects against things like water and dust. This can help protect your investment and make your AirPods Pro more useful in a variety of situations.



Type of material

The type of material used in an AirPods Pro case is an important thing to think about, as it can affect the case's durability, protection, grip, and style.



Design/style

The design or style of your AirPods Pro case is an important thing to think about because it can affect your personal preference, how your case matches with other accessories, and how your image is seen.



Price

When shopping for a protective case for your AirPods Pro, it's important to find a good balance between price and quality. Value is important, but you don't want to pay too much for a case that won't provide the necessary protections.


Our Top Picks
Best Pick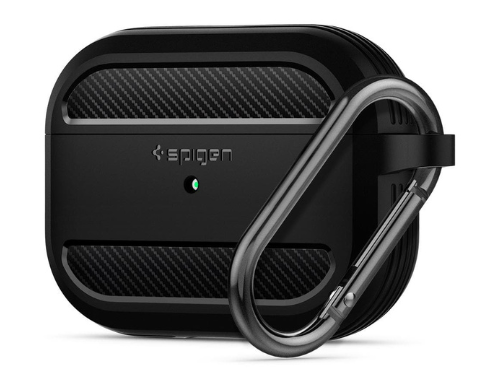 If you are a fan of rugged protective covers, you'll love this Spigen case.
Rugged Armor's AirPods Pro Case has a sturdy, high-quality build at a reasonable price.


When it comes to cases for the AirPods Pro, Spigen is well-known and your best choice. It provides the ideal combination of strong protection with a thin and light design. This carbon fiber case is equipped with a carabiner and provides excellent shock absorption. The silicone coating is comfortable to the touch and secure in your hands. The fact that it doesn't disrupt wireless charging is a huge plus.


Runner Up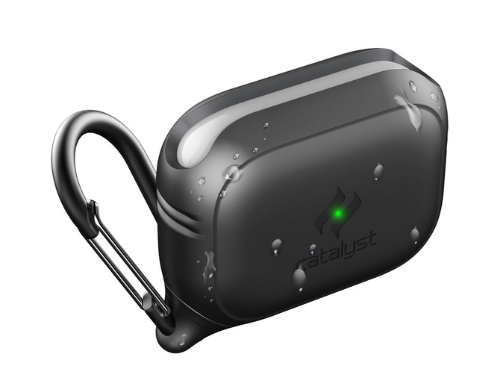 Keep your AirPods Pro safe from dust, rain, and snow.
You can keep your AirPods Pro protected from the elements with the help of the Catalyst Waterproof Case.


It offers dependable water and drop protection, with a waterproof rating of 3.3 feet and a drop-proof rating of 4 feet. Attach the case to your bag or backpack with the carabiner and a strong grip to keep your AirPods Pro safe and handy at all times. Furthermore, the AirPods Pro may be charged in this case without having to remove them since they are compatible with wireless charging.
Most Cost-Effective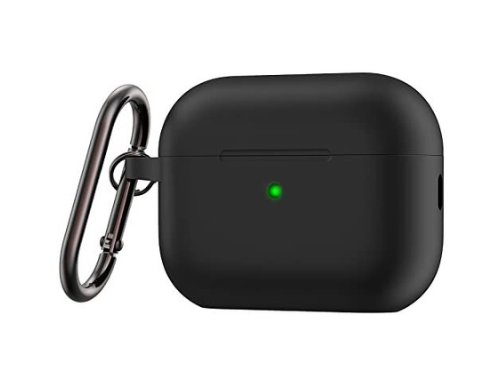 This AirPods Pro case is available in 15 colors and designs at a price that won't break the bank.
The BRG case for AirPods Pro is a high-quality accessory made of premium soft silicone that protects your AirPods Pro from bumps, drops, and scratches.

This case doesn't get in the way of wireless charging and lets you charge from the bottom without taking the case off. The front LED lets the case's indicator light shine through, and the metal carabiner clip makes it easy to carry or attach to a purse or backpack.

Everything We Recommend
Best Pick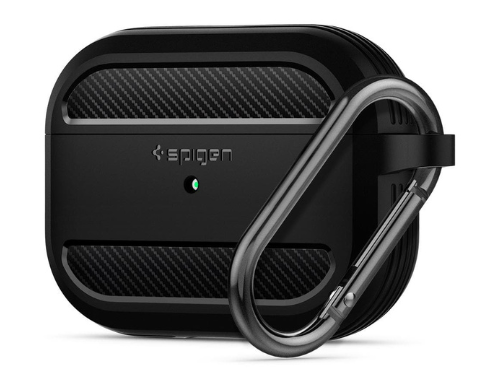 If you are a fan of rugged protective covers, you'll love this Spigen case.
$14.99
Runner Up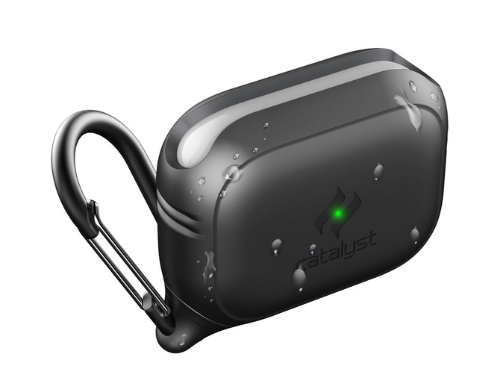 Keep your AirPods Pro safe from dust, rain, and snow.
$29.99
Most Cost-Effective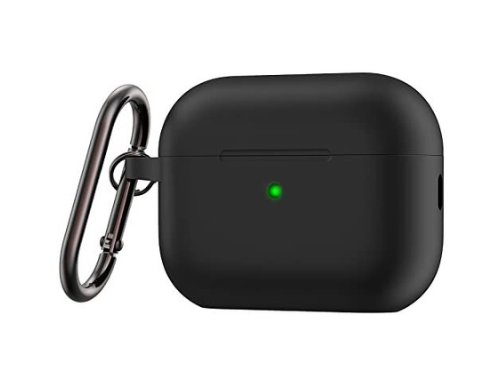 This AirPods Pro case is available in 15 colors and designs at a price that won't break the bank.
$11.99
Who This Is For
Anyone who has a set of AirPods Pro headphones and wants to protect them from wear and tear, water, dust, or other possible harm should consider purchasing an AirPods Pro case. These cases are designed to safeguard your AirPods Pro from everyday wear and tear and to keep them in excellent condition even while you're on the go.
Cases for AirPods Pro are convenient for those who are physically active. Anyone who works out often, goes on hikes or runs, or does any other activity that would expose their AirPods Pro to the environment or hard handling will benefit from using them.
In addition, they are useful for anybody who wants to preserve their AirPods Pro in perfect condition for as long as possible.
Overall, AirPods Pro cases are a useful and portable way to protect your AirPods Pro and keep them safe while you're on the go.
Do I really need a case for my AirPods?
If you are worried about damaging your AirPods Pro, a case can be a good idea. Cases can help protect your AirPods Pro from scratches, dents, and other damage.
Having a case for your AirPods Pro is also helpful if you prefer not to keep them in your pocket or bag at all times. If you want to keep your AirPods Pro handy but don't want to carry a separate bag, a case with a keychain or clip is a great option.
Lastly, a case is a great way to give your AirPods Pro a unique style. You may choose a case in color and design that complements your own sense of style among the many on the market.
Silicone vs. hard cases: which one is better?
It depends on your taste and what you're looking for in an AirPods Pro case. There are benefits and drawbacks to both silicone and hard casings.
Silicone cases are often more flexible. They also protect well from scratches and bumps, and some silicone cases even have a carabiner built in for extra convenience. Silicone cases are popular because of their flexibility and durability, although they may not provide as much protection from drops as hard cases and may wear out faster.
On the other hand, hard cases are better for protecting your device from drops and other accidents because they are more durable and less likely to get damaged. Also, they offer a more refined and sophisticated look, making them a fantastic option for those seeking a more polished look. However, hard cases may be bulkier and possibly heavier than silicone cases.
It's up to you to choose which AirPods Pro case is ideal for your requirements and preferences. Hard cases tend to be the most protective against drops and other forms of damage. A silicone case may be preferable to a rigid casing because of its flexibility and weight.
Why You Should Trust Us
For everything it does to charge, sync, and safeguard your AirPods Pro, the case itself merits some protection. You can protect your AirPods Pro from dust, rain, inadvertent drops, and more with a cover designed just for them, and it will also make carrying the charging case much more convenient. We looked for the best AirPods Pro case that could handle being dropped, getting wet, and being dirty. Your AirPods Pro will be well protected in one of these cases, whether you're in the office or in the great outdoors.
How We Picked
A number of criteria were used to rank the available AirPods Pro cases and select our top picks.
First, we looked at how much protection the case offered. Is it resistant to water? Is it dustproof? Does it have features that improve grip to prevent drops? When shopping for a case for your Airpods Pro, it's vital to keep these things in mind, particularly if you want to use your Airpods Pro in harsh conditions.
We also thought about the kind of material used to make the case. Is it made of silicone, which is flexible and can absorb shock? Is it made of hard plastic, which might give it more structure and protection? Since every material has its advantages and disadvantages, we weighed all of the options thoroughly.
We gave a lot of thought to the aesthetics as well. Obviously, safety is paramount, but we were also looking for cases that were aesthetically pleasing. Because everyone has their own unique sense of style, we sought out cases in a wide variety of colors and designs.
We also considered how long the product will last. We wanted to find cases that would last for a long time and be able to handle regular use and abuse.
We also took the cost into account. We looked for affordable options that did not sacrifice protection, style, or durability.
Finally, we sought cases with a clip or other feature that made it convenient to bring the case along wherever you go. This is especially helpful if you want to use your AirPods Pro while you're out and about.
Care and Maintenance
Wipe the Airpods Pro case down with a dry, microfiber towel. A little water or isopropyl alcohol on the cloth can be used if needed. Wait until the Airpods Pro case is completely dry before using it. In order to keep it in pristine condition, please refrain from using any cleaning supplies that include abrasives.