The Best Action Camera for 2023
When the ability to record speed and extreme activity is all you need.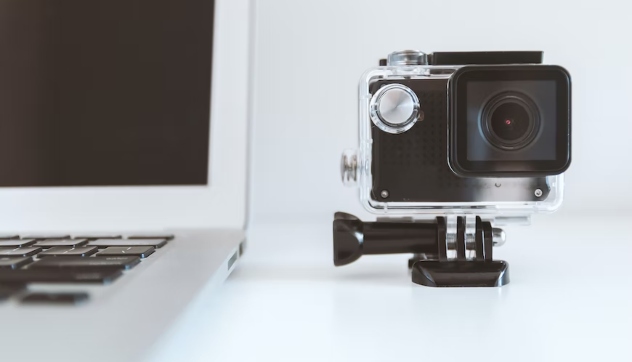 When duty calls and you feel it nagging, you've to wake up from your slumber and take part in the action. You have to gear up for sporting events, hot pursuits, high-risk activities, and high-speed maneuvers with the right attire and carry some of the appropriate tools. For tools, you may need a large variety of them, including protective eyewear and diving gear, but we advise you to never leave one behind — the action camera.
An action camera is any camera that is designed to capture photos and videos when the recorder is in action, involved in the action, or is spectating the event with a high likelihood of participating in the action while shooting photos and videos.
We acknowledge that action cameras tend to show up in different resolutions, sizes, and capabilities so we are here to help you choose the best.
How We Picked
Video quality

We checked if the action cameras' video resolutions were the highest in the market, by classifying, identifying, and evaluating if they were 5K, 4K, 1080p, or 720p.



Durability

The cameras, with the help of the consumers, were pitted against each other as we tried to discover the action cameras with the longest lifespans.



Easy to use

Since these cameras require technical know-how and incorporation of various devices and accessories, we asked previous users and product testers about the cameras' ease of use.



Price

The cost of purchase of each action camera was measured and this attribute coupled with competitors' prices listed online was put to the test to uncover the items that cost less to acquire.


Our Top Picks
Best Pick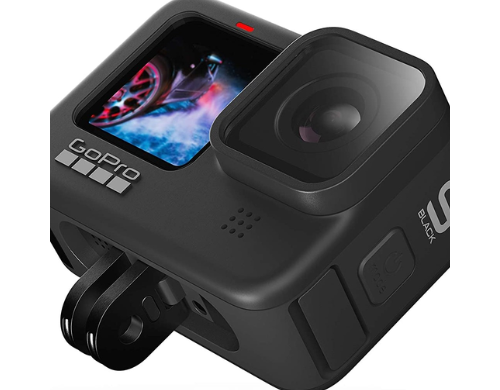 The global leader in action cameras' versatility and clarity.
This is an option that empowers with versatility and clarity from GoPro.


GoPro's Hero9 Black is designed for those willing to embrace versatility and clarity in media production. Zooming in while video shooting doesn't raise picture visibility issues, as this capability is supported by its 5K resolution. Besides its front display that is coupled with a rear one, the camera is waterproof, to aid you to connect more to your passion. The camera is one of the best on the market!

Runner Up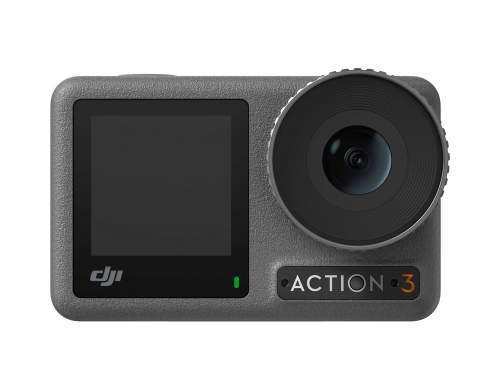 A small action camera that suits video recorders.
DJI Osmo Action 3 is a stress-free option for video recorders.

DJI Osmo Action 3's small size makes it a better choice for stress-free video recorders. With 160 minutes of battery life, it offers nearly three hours of non-stop action recording. It ensures you're not limited due to its dynamic wireless connectivity capabilities. DJI created such a fantastic camera!

Most Cost-Effective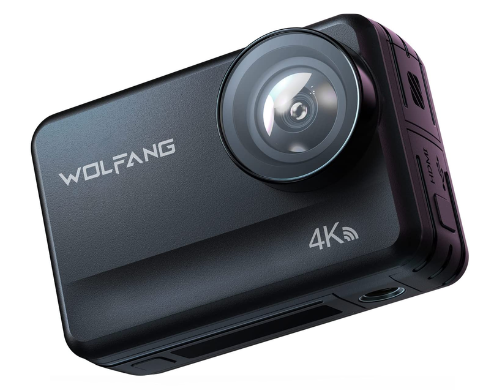 Good for remote, helmet, and underwater video recording and photo taking.
Wolfang GA400 has a metallic case that makes it sturdy and strong enough for action!


This cost-effective option will greatly assist those willing to place this camera on their helmets, activate the camera and use it remotely, and capture underwater moments. With a metal case that makes it sturdy and firm to allow an adventurer to go participate in extreme action at a decent cost. The camera's lens consists of wear-resistant layered glass to protect your camera from getting damaged by abrasions from sand particles if used in desert conditions. This camera not only saves on cost but offers enough security for capturing moments.

Everything We Recommend
Best Pick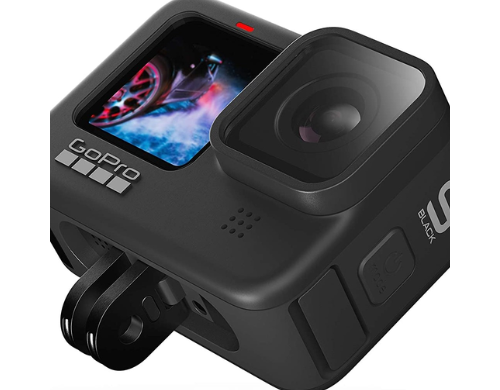 The global leader in action cameras' versatility and clarity.
Runner Up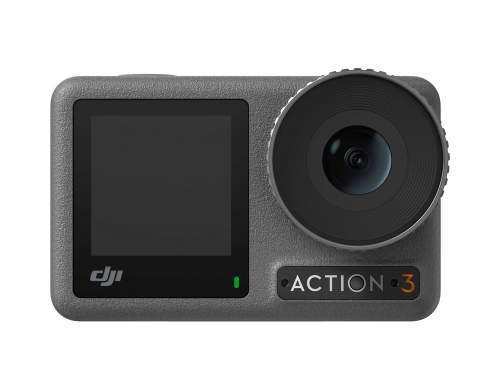 A small action camera that suits video recorders.
Most Cost-Effective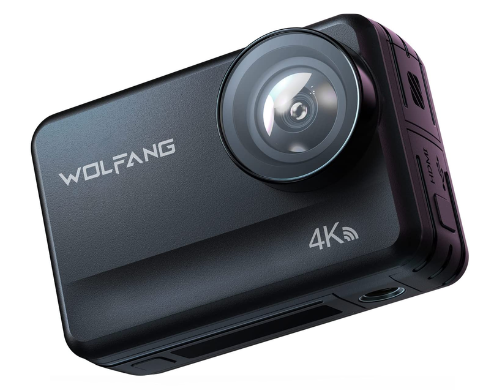 Good for remote, helmet, and underwater video recording and photo taking.
$129.99
Who This Is For
This is for all extreme sportspersons, and people willing to achieve satisfactory recording of high-speed action!
Action camera vs 360 camera 
A 360 camera records almost everything, or everything, that's around the camera. Since an action camera is meant for extreme action recording, you may come across an action camera with 360 camera capabilities.
Is it worth splurging on?
We think that it is worth buying an action camera as it may offer exceptional capabilities not found in other cameras and phones.
Why You Should Trust Us
The market focus has been placed on 4K action cameras. Although they offer higher resolution than the seemingly good 1080p, we had to search for action cameras with the latest technology, including the 5K video resolution. 
How We Picked
Out of all the action cameras on the market, we had to point out the best. This seemed an insurmountable mammoth of a task, but our way with consumers and empathy led us to first-hand information on the best action cameras on the market.
Some of the customers' experiences included: mounting their cameras on chests and helmets, visiting Colorado and recording the whole trip, understanding the functionalities of an action camera, and documenting snorkeling activities.
In our research, we considered the video quality of each camera and, more so, the size, weight, and design of the cameras. Besides these factors, we checked if the cameras were easy to use and durable enough for all the action that was ahead of them, and if they had available wireless connectivity capabilities.
We couldn't forgo taking care of the economics of action cameras, which made us ensure that the cameras were not too expensive for you, the end user.
Video quality
Based on the manufacturer's promises, we evaluated each action camera for its true video and photo resolution.
Ease of use
Customers helped us gauge the ease of use of the action camera by rating this aspect on a scale of one to five.
Durability
The lifespan of each action camera was evaluated based on past experiences that the customer had when using the camera, including instances of falls and lens scratches.
Price
The price of the camera was taken into account when we performed the product search for the best action cameras.
Battery life
The batteries were tested in ideal laboratory conditions for the optimal length of operating time.
Wireless connectivity capabilities
To ensure that what happened in extreme sports was reviewed effectively, we picked cameras with good wireless connectivity capabilities.
Size
The dimensions of the action cameras were checked in a way that ensured that the best action cameras had the size that suited the typical user of the camera.
Weight
Since action means hands-free, these action cameras may be mounted on the chest or helmet, thus bringing the issue of weight to our concern. Based on this factor, we selected action cameras that were light for ease of use.
Design/style
The evaluation of the design and style of action cameras helped to ensure we chose ergonomic and decent cameras.