The Best 5G Phone of 2023
Get the quickest access to worldwide opportunities using the best 5G phones!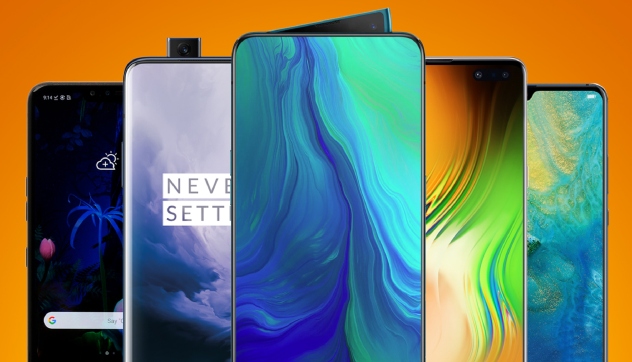 The 5G network is a huge step forward in terms of connectivity, and it will allow you to do all kinds of things you couldn't do before. You will be able to watch videos on your phone that were previously too difficult for streaming, and you won't have to worry about buffering or not being able to stream them at all.
The 5G network will also let you download larger files more quickly than ever before, so you can load up on apps without having to wait around. And with faster speeds, you'll also be able to use your phone longer without having to worry about it slowing down because it is constantly in download mode.
So, if you're interested in getting a 5G phone, you're in the right place. This guide will help you find exactly what you're looking for!
How We Picked
Browsing and Streaming Speed

Streaming and browsing speeds are a huge deal when it comes to 5G. With the increased bandwidth, you'll be able to enjoy more gaming experiences, as well as more videos and photos that you can share with your friends.



Power and Battery Life

This can impact how much you can use your phone. If the battery life is short, you might be unable to use it when you need it most. This will cause problems for people who rely heavily on their phones.



Connectivity and Compatibility

Since 5G is still fairly new and might not be available everywhere yet, you have to make sure that your particular device is equipped to work in different places, like at home or work, and with different devices.

Cost-Effectiveness

If you're on a budget, then cost-effectiveness means you can afford to buy the best 5G phone for your needs. If you have more money to spend, then you might pay extra for a model with more features.


Our Top Picks
Best Pick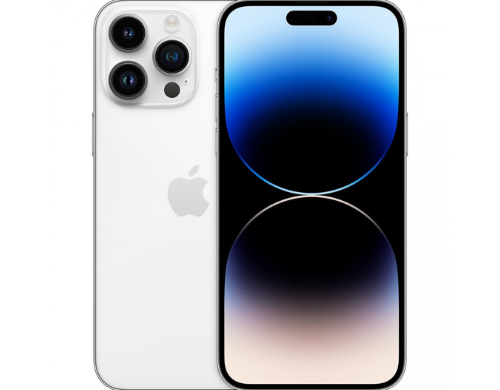 The iPhone 14 Pro Max is your passport to the future of 5G.
With exceptional battery life, a best-in-class camera, and compatibility with the major 5G networks, this phone is a gem!


It's hard to find a device that offers the performance of the iPhone 14 Pro Max. It has exceptional battery life, an outstanding camera, and excellent overall performance. This 5G phone is built for a modern lifestyle. This is certainly the best 5G phone on the market today.

Runner Up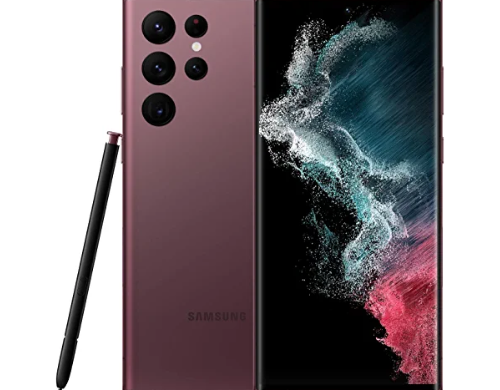 The brilliant new smartphone designed specifically to break the rules of video to meet the needs of Gen Z's native language.
Record in breathtaking 8K, the best resolution currently available on a smartphone, and your films will seem as epic as your life does thanks to the Ultra's Auto Focus Video Stabilization. You can edit images and movies with laser-like precision and a natural pen-to-paper experience on the Galaxy S22 Ultra thanks to its built-in S Pen.
The Galaxy S22 Ultra has a big screen that makes everything look great. With its 5G connectivity, you can share everything faster than ever before — without having to worry about whether it will work in your area. Not even the brightest sunlight can beat the display on this 5G phone. And its performance is the best among any other Samsung


Most Cost-Effective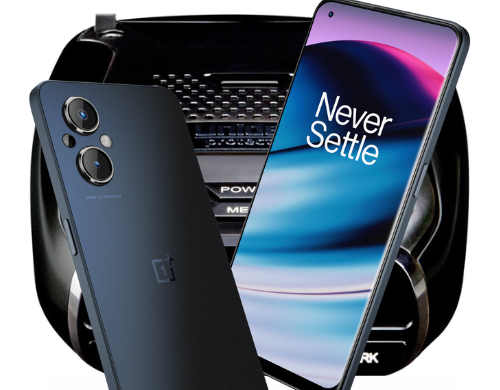 This 5G phone is fast, powerful, looks amazing, and won't break the bank!
With its beautiful design, solid battery life, and impressive performance, this phone beats all the stereotypes of cheap phones.


The OnePlus Nord 5G is the best phone for its price. It boasts a top-notch design, solid battery life, and impressive performance, beating all the prejudices of cheap phones. It's a 5G phone without spending a fortune!

Everything We Recommend
Best Pick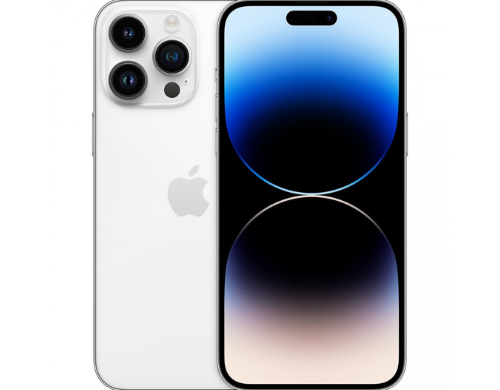 The iPhone 14 Pro Max is your passport to the future of 5G.
Runner Up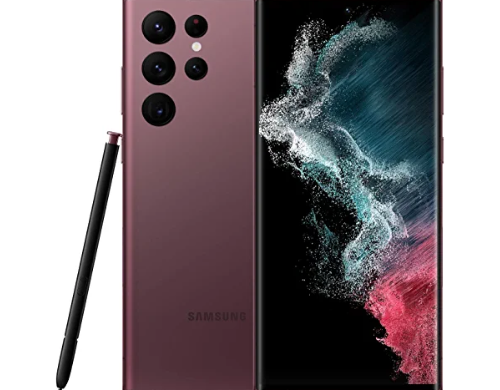 The brilliant new smartphone designed specifically to break the rules of video to meet the needs of Gen Z's native language.
$1,199.99
Most Cost-Effective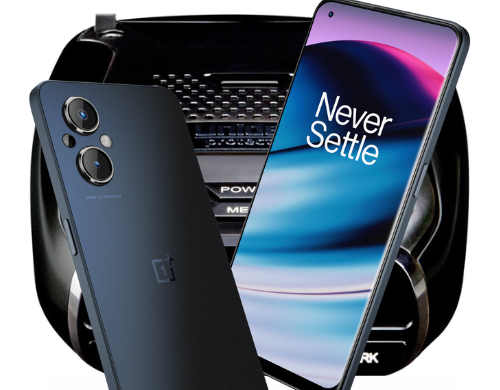 This 5G phone is fast, powerful, looks amazing, and won't break the bank!
$229.99
Who This Is For
5G is the future, and it's already here.
Anybody that wants to get in on the action can buy a 5G phone right now! If you want to be on the cutting edge of technology, buy a 5G phone today.
Whether you're a business owner or just someone who wants to stay connected with friends and family at all times, there is no better way than with 5G phones. It'll give you unprecedented speed and reliability so that you never have to worry about getting disconnected from your business deals or your loved ones again.
What is 5G?
5G is a wireless networking standard that has been around since 2010. It's a lot faster than its predecessor, 4G LTE. It uses millimeter waves to transmit data at speeds up to 10 times faster than conventional mobile networks (like 4G).
It's often used for things like high-speed internet access, video streaming, and gaming. In short, it lets you do more things on your phone with less lag time.
This technology provides great support for new technologies like artificial intelligence (AI) and virtual reality (VR) that help you do more with your phone in ways you never thought possible.
Is a 5G phone worth it?
The short answer is yes.
5G phones are a great way to stay connected and experience the next generation of mobile technology. They're portable, fast, and offer a wide variety of uses for your time on the go. Here are just a few reasons why you should consider getting a 5G phone.
First of all, you can stream music without it buffering or freezing up, so you can listen to music without holding back.
Also, the internet is faster than ever before, so if you're streaming video or gaming through your 5G connection, it'll make all the difference in how smoothly it runs.
Finally, it's easier than ever to share photos and videos with friends and family using 5G technology — just send them a quick text message or snap a photo on your phone's camera roll before you head out!
What do you get on a 5G phone?
5G phones are not just about speed: 5G phones are going to have a lot more processing power than your current phone. They'll also have significantly more RAM and storage capacity, which means you'll be able to run apps and games faster. You'll also be able to use your 5G phone as a hotspot — which means that if you happen to travel by car or train with someone who has a compatible device, you can share their internet connection with them so they can access the internet while away from home.
Why You Should Trust Us
We know that you're looking for the best 5G phones. We've been there before when looking at the latest phone releases. But we also know that there are so many different options out there, that finding the right one can be difficult. That's why we created this list of the best 5G phones available on the market today. We've done all the work for you — we've scoured hundreds of different reviews, articles, and other pieces of information to find the best 5G phones out there.
That means you don't have to waste any time scrolling through pages upon pages of options or wasting your own time trying to figure out which phone is right for you. Just scroll down and check out our list!
How We Picked
Up to now, most of the world's mobile devices have been using 3G, 4G, and 5G networks. With the release of 5G phones, we're finally able to experience a faster and more reliable wireless experience. But which model is right for you? To pick the best 5G phones, we evaluated and looked at the following factors individually.
The first thing we looked at was streaming speed — how fast can each model stream videos or music? We made certain that our top picks can keep up with your family's Netflix binges.
Next, we looked at the signal strength. Keeping in mind that we were traveling abroad, we didn't want your connection to be interrupted or go to places where the signal could be easily lost. Therefore, we eliminated the picks with bad signals and couldn't keep up in many places.
Data usage is an important factor, and we made sure to stick with phones that can serve people who need to be connected all day long.
Battery life is another crucial factor. For each device, we checked how long each charge lasts and how fast it can be charged. For the phones that died quickly and did not charge quickly, we assumed they were not compatible with 5G networks, and so they were eliminated. Also, it is important to note that by looking at the battery life, we also checked how many watts the phone uses on average, because that could be detrimental to the phone's battery life.
Of course, connectivity can't be overlooked. So we checked if each model connects well with other devices like WiFi or Bluetooth and if roaming works well when traveling abroad. Our top picks all boast such features.
Then, we checked if our picks worked with existing accessories like power banks or headphones. Although this is available on all phones, in some cases it can cause glitches when connecting to certain apps such as Spotify or Pandora Radio, but we thoroughly checked to ensure we didn't have any picks that experienced such issues.
Display quality is another key factor. We picked the models with screens clear enough so that text is easy to read even on darker backgrounds, like in dimly lit rooms or outdoors during nighttime hours. We also considered the screen size. We looked at how big each screen is and how ergonomic it can be for people. Our chosen picks have screens that are large enough to make you feel more comfortable but not so large that you feel like you're holding a tablet in your hand all day.
Knowing that people tend to look for thinner phones, especially since technology allows it nowadays, we examined sleeker models without compromising on good battery life and durability, of course.
And at almost the end of the reviewing process, we checked how much RAM each model has. We picked phones with large amounts of memory so that you can save photos and videos without draining your phone's battery quickly while using apps like Instagram or Snapchat daily! Phone storage also plays a key role here. As a result, we did not keep phones that offer minimal storage on the list.
Finally, we considered the cost of each phone, comparing how the different factors added up to the overall selling price of each device.
Care and Maintenance
5G phones can be a lot of fun. They can be used to stream music, watch videos, and play games in the blink of an eye. They can also be a hassle if you don't take care of them. To keep your 5G phone running at its best, consider the following points:
If it's overheating, turn it off completely. Do not let the device overheat. If it gets too hot, it could damage the circuitry in your phone and cause it to fail.
Make sure not to overcharge the device as well. The charger should only charge your phone for as long as it takes for its battery to recharge fully. If you leave it plugged in for longer than this amount of time (usually about two hours), then it could damage your battery or cause other problems that could shorten its lifespan even more than normal wear and tear would do on its own (like excessive heat).
As for how to clean your phone,materials, Use a soft cloth or wet wipe to wipe down the screen and camera lens. Do not use harsh chemicals or abrasive materials as these can damage the glass and lenses!
Now you need to keep your ports clean. If you have a headphone jack on the back of your phone, use an earbud once in a while to prevent dust from building up inside it. And don't forget about those tiny little ports on the side of your phone that connect to chargers or other devices — keep those too!
If you use a portable charger or wall adapter with your phone, make sure you're not overloading either one by plugging in too many devices at once (especially if they're charging at different rates). And if you have multiple USB-C ports on your laptop, make sure they're not overloaded by using large amounts of power from multiple devices simultaneously.
Now, when using public service connections and services on your 5G phone, keep in mind that you may be vulnerable to hackers who can access your personal information or intercept calls and texts. So be very meticulous about the public hotspots you connect your device to.
And finally, to protect your privacy, you can choose which apps get access to certain features on your phone. For example, if you want to be able to use a certain app but not others, you can block them from accessing certain features. To do this, go to Settings > Privacy > Apps & Websites > App and Web Accessibility. Choose Apps/Websites> Select an app or website and tap "Block" next to it.