The Best 3D Pens for 2023
Continue reading to learn about the finest 3D pens for creating complex shapes.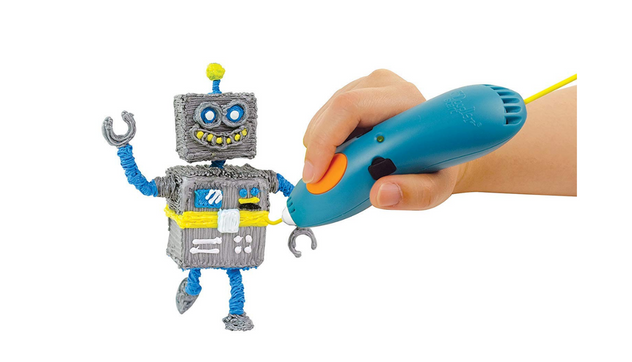 We can make our own three-dimensional best creation using a 3D pen. Making one is easy and doesn't require too much skill. A 3D pen doesn't work like a 3D printer; it's controlled by your hands, making it more unique. It's similar to using a glue gun to draw something.
There are many 3D pens on the market, but which ones are the best? Read on to find out.
How We Picked
Reliability

It's important to find a reliable 3D pen that's strong enough to be used in any condition and for a long time without any problems.


Comfortness

When using a 3D pen for a creative project, comfort is essential. It needs to be ergonomic and pleasurable to use for extended periods.

Customizable settings + Tips

We need to know if the 3D pen can be adjusted and has a wide range of settings. Having unique characteristics will inspire us to produce the best work.

Cost

The cost needs to be reasonable, and hopefully, it's cheap but durable and high-quality, or overall, we call it a 'worth the price' product of a 3D pen.
Our Top Picks
Best Pick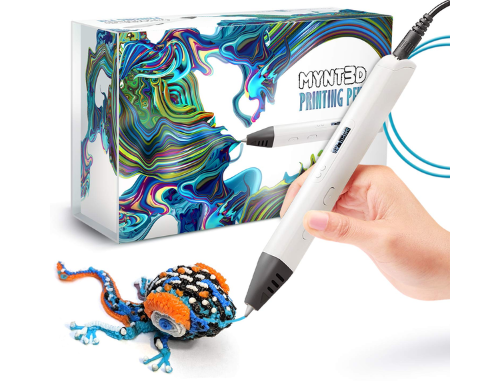 This choice offers a large OLED display to help monitor the temperature.
This MYNT3D Professional Printing 3D Pen with OLED Display is our best pick. The OLED display will help monitor the temperature of the material to help you achieve different effects. It is also worth the price.
The huge OLED display lets you monitor the temperature of the material to help you achieve a wide variety of effects.


Runner Up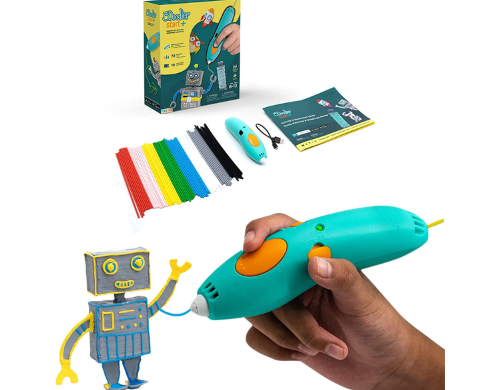 This easy-to-use 3D pen is a perfect starter for kids and beginners.
3Doodler Start+ Essentials (2022) 3D Pen Set for Kids is straightforward to use. You can learn to make art with this 3D pen at home. This educational STEM toy is for boys and girls ages six and over. This 3D pen has a cute, attractive shape and light blue color.
It's designed with no hot parts, completely safe for kids aged six and over.


Most cost-effective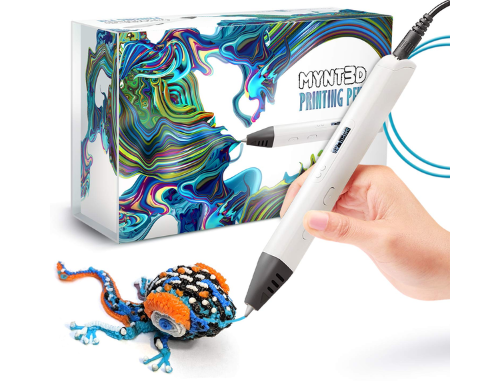 This choice offers a large OLED display to help monitor the temperature.
This MYNT3D Professional Printing 3D Pen with OLED Display is our best pick. The OLED display will help monitor the temperature of the material to help you achieve different effects. It is also worth the price.
The stepless speed slider lets you regulate flow for optimal control of material while you're drawing.


Everything We Recommend
Who This Is For
People who want to do minor repairs on difficult-to-reach 3D objects utilize 3D pens. You can also use it to produce crafts and draw on any flat surface with it. This pen is frequently used by hobbyists, artists, home furnishings, designers, and even fashion designers, from children to adults. A 3D pen is ideal for engineers, do-it-yourselfers, and teachers who teach creative art in an institution.
Cordless vs. corded
The 3D pen is powered by an energy source, such as electricity from a power source or rechargeable batteries, depending on whether you need a corded or cordless 3D pen. While corded pens use cables, cordless pens use rechargeable batteries charged by a USB cord. You can decide whether to use your pen in a confined space; however, using a power cable may restrict your mobility.
3D pens vs. glue guns
3D pens can be used for different purposes, including 3D printing repairs. It's useful in difficult-to-reach areas. 3D pens and glue guns are likely to assist amateurs and experts. A 3D pen has a smaller millimeter size than a glue gun. Using a glue gun to create 3D buildings is more difficult than using a 3D pen because the latter can "draw" in midair. After all, the 3D pen uses thermoplastic to form the structure, whereas the glue gun uses glue.
Why You Should Trust Us
You should trust us because we only give you the best-recommended products. 3D pens are becoming more popular. This guide gives you the best insight for purchasing the most-handy 3D pens. We've spent a lot of time researching reliable internet sources just for you!
How We Picked
With plenty of choices, we spent a week doing online research to find the best picks for 3D pens. We eliminated candidates based on the following criteria: dependability, comfort, ease of use, customizable settings, variety of tips, price, portability, and style/design. We dug through many websites and followed professional guidance from instructional YouTube videos.
Reliability
We made sure that our 3D pen picks are reliable and durable. We picked brands that already have a good name and are widely purchased by many customers worldwide.
Comfortable
The 3D pens should be comfortable and ergonomic. Your hands shouldn't feel sore after using it. Comfort is one of our most priorities we can't ignore.
Easy to use
The 3D pens have to be easy to use because not only adults and professionals but also children can use them. We made sure that our picks are safe to use and won't harm anyone who uses it.
Easy to load
The 3D pens use thermoplastic instead of wax or glue. It allows for a more rigid, permanent setting. Before a motor, the heating element melts the material and extrudes it from the tip, where it dries quickly. The 3D pen should be easy to load with thermoplastics.
Customizable settings
Customization is sometimes offered by each product of a 3D pen. But the most important thing is the function. If it's functional and works easily, then you're ready to go. The customization may help you, but it's not the most crucial of all.
Variety of tips
To use the 3D pens, you must first plug them in and set the temperature according to your preference. You can set your temperature for A.B.S. material at 210° C and P.L.A. at 175° C. Insert the plastic through the back until you feel a little click. You can use the fast or slow button to make doodles with your 3D pen now.
Price
The cost of obtaining a 3D pen must be considered. Although the cost is frequently high, beginners can start with a low-cost option.
Portable
Is your 3D pen corded or cordless? This affects how portable your 3D pen is. If you need to work in a remote place with no power supply, buying a rechargeable cordless 3D pen might be a good choice.
Style/design
A 3D pen's style and design are typically very similar to that of a standard pen. It's slightly larger, with a cord cable tail on the back. The design has to consider the ergonomic principle and be easy to maneuver.
Care and maintenance
To clean and unclog a 3D pen, you need to break up stuck filament with a needle, do the atomic cold pull method, drive cleaning or nylon filament through the 3D pen, remove and clean the nozzle's surface and use a solvent to clean the nozzle.
Warming the nozzle to a working temperature of 410 to 482 °F (210-250 °C) will work best for most types of filaments; nevertheless, you must be careful while inserting the needle a few millimeters into the nozzle before you may remove it. You can accomplish it by doing this a few times, and after you're done, check to see if the 3D pen nozzle is clear. If you pass more filament through it to check, and no filament comes out, repeat step two once more.
To do a cold pull/cool down, warm up the 3D pen nozzle to the operating temperature of your filament material. Cut the filament at a 45-degree angle with scissors to get a pointy end, then feed the filament into your 3D pen. Ideally, you should get some filament flowing through the nozzle. After that, lower the temperature to about 158–194 °F (70–90 °C). Push the filament continuously as the nozzle cools down and don't use too much force because the filament can snap. Finally, when the 3D pen has cooled down, tug the filament out. We recommend you store the 3D pen in a cool, dry, dark place if you're not using it.