The Best 27-Inch Monitor for 2023
Your search for the best technologically advanced 27-inch monitors is over.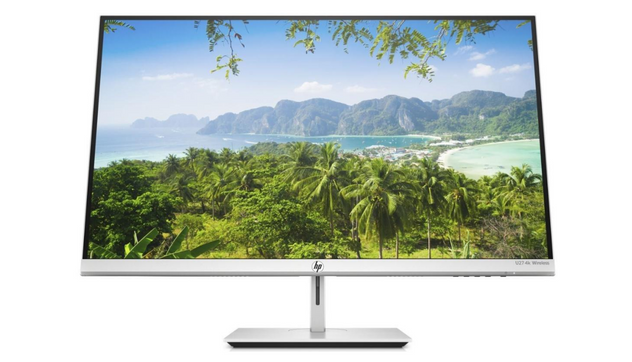 Although monitor sizes have increased throughout the years, 27-inch displays continue to be among the most common. They come in a variety of resolutions and may be used for anything from office work to gaming. This monitor's size achieves a nice compromise between having a big screen and not taking up an excessive amount of desk space. Text will still look good whether you're viewing 1080p material or playing the newest 4K games. A display with appealing graphics, a fast refresh rate, and a quick response time will be desirable to gamers. 
To ease your picking process, we've compiled our top recommendations. Whether you need to upgrade your office look, get a more efficient gaming screen or acquire an efficient monitor for your visual arts work, here, you can choose between an economical competitor and the best of the best.
How We Picked
Resolution

Resolution is the term for the total amount of horizontal and vertical pixels. To ensure the clearest visual reproduction, this is one of the most crucial factors to take into account. The higher the number, the sharper the display will be.

Size + weight

Size and weight are one of the most crucial factors to consider. You must ensure that you have enough desk space for a larger display. With more usable space on larger monitors, you can work more effectively without having to minimize or close windows.

Warranty

Only monitors with warranties of three years or more were included in our analysis. It's also crucial to have a robust dead-pixel policy that safeguards your purchase from both bright and dark pixel flaws.

Price

You can choose the appropriate price range for your monitor based on its features, including its panel type, screen size, and other features. We've made sure that our list of monitors offers high-end capabilities and are appropriate for gaming or professional use at a pocket-friendly price.
Who This Is For
This evaluation is aimed at anyone buying a monitor. If you are using multiple apps at once and have a strong vision, a 27-inch display fits a lot more information than smaller screens do. You can enlarge text and photos if you have impaired vision and still have an acceptable amount of desktop space. This list includes a wide choice of affordable monitors for everyday office tasks, gaming, or graphic design.
24 vs 27 inch – what's better
The obvious distinction, in this case, is screen size, and among other things, gaming requires the best possible display size. Leading 27-inch screens are noticeably bigger than 24-inch monitors. When comparing a computer monitor to a television, for example, this size difference leads to a variety of slight and not-so-slightly differences. Despite these variations, finding the ideal display for work and gaming is important.
Is it worth splurging on?
You might as well spend money on something that meets your demand. There are many various panel types, resolutions, and refresh rates available for 27-inch monitors, making them neither too big nor too little. Additionally, there aren't any compatibility problems with ultra-wide monitors to worry about. Being happy in your workspace is priceless!
Why You Should Trust Us
To make the best decisions, our team of specialists carefully considers the pros and cons of various items as well as customer feedback. We have taken into account several factors, including size and weight, resolution, and warranty, to ensure that your expectations are met and that the product is priced affordably.
How We Picked
During selections, we took into consideration the resolution, size + weight, design, several ports, warranty, price, quality, refresh rate, ease to use, and ease of installation to come up with a varied list of monitors. The better monitor versions come with a USB-C port that can receive a display signal and charge a connected laptop at the same time, as the majority of computers have either an HDMI port or a DisplayPort connection. The available list of monitors can connect peripherals like keyboards, mice, and webcams and have a USB 3.0 hub, as modern laptops have a decreasing number of ports of their own.
Motions like scrolling and 3D games will appear smoother and more fluid the quicker a monitor can update the image on the screen. It is common for screens on monitors, laptops, smartphones, and tablets to update 60 times per second; the higher the hertz value, the smoother the image appears. When choosing, we looked for a refresh rate of at least 120 HZ while also considering the budget.
The border that surrounds the screen on a monitor, or the bezel, has little bearing on how well it works. However, if you're using multiple monitors, a thin border makes the setup look more contemporary and minimizes the distance between screens. This is another aspect that we were eager to investigate.
The on-screen display on your monitor should make it simple to adjust settings like text size or brightness. Whether capacitive or tactile, its buttons must be simple to use. This condition has been met by the assortment of monitors on our list.
Simply put, a bigger monitor is usually a better investment since it provides more visual space, which is better for both split-screen multitasks and full-screen video watching. A higher resolution is also preferable because it enables higher detail and allows you to view more data on the same-sized screen. Here, "bigger is better" applies to both, therefore if possible, we advise choosing larger screens with higher resolution.
You may choose the appropriate price range for your monitor based on its features, including its screen size, panel type, and other features. If you're going to spend more on a monitor, make sure it includes high-end capabilities that are appropriate for professional use and/or gaming.
Finally, we also made sure to look into the ease of installation and warranty. Our chosen monitors perform well in terms of warranty, functionality, and robustness. In case of replacement or damage, it also includes customer service.
Care and maintennace
How to keep clean
Regularly wipe the monitor's screen down with a dry cloth. As a result, the screen will have fewer smudges, scratches, and fingerprints. Protective coatings are included with LCD and glass-based monitors to lessen chemical deterioration from common home cleansers. So for general cleaning, utilizing water or lint-free cloth is great.
Where to display
Carefully handle the monitor and set it down on a stable surface because the screen is composed of glass, it could get broken if it were dropped or hit hard.
Ensure that you maintain a flat-panel display at ambient temperature. This is because the liquid crystal of the display can be negatively affected by extreme cold or heat. In addition, you should also avoid placing the monitor in situations with significant impact or extreme vibration. Don't, for instance, put the monitor in the trunk of your car.
Where and how to store when not in use
Since electronics might be among our most expensive possessions, it is worthwhile to spend a little more on high-quality packing. In case of short periods of time when not using your monitor, ensure you switch it off appropriately using the right procedure after which you should switch off the main power supply to avoid any damage in case of a power surge. For long-term storage, ask the storage facility what they have in stock for protecting your possessions, such as wrapping plastic and plastic bags, padding, packing paper, tape, bubble wrap, zip ties, and labels, if you are unsure of what you need. Needless to say, water and dust are your greatest enemies at this point so you will want to avoid contact at all costs since it might end up rendering your electronics useless. You might be able to get away with improvising with DIY solutions for the majority of moving and storage chores, but when it comes to electronics; you should be a stickler for quality.