Theme restaurants add spice to National Pizza Party Day
Black olives, green peppers and white knuckles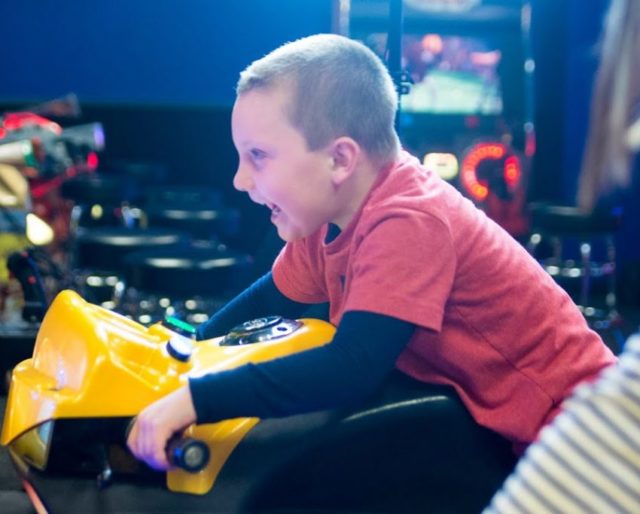 Tired of typical pizza toppings? Try go-karts and laser tag. Strap in America. More and more pizza restaurants are starting to resemble real-life theme parks — placing an entirely new spin on Friday's National Pizza Party Day. This trend, which casually began with video games and foosball, has now escalated into actual thrill rides inside various restaurant chains. Who knew ordering pizza involved safety belts and a height requirement?
Pizza Party Day experiences
Mini bowling. Bumper cars. Did we mention an indoor roller coaster? The Incredible Pizza Company chain, founded in 2001, has 10 locations stretching from Tennessee to Texas. Each one has up to 11 activities and 150 games. Special topping: This 1950s-themed restaurant has four giant dining rooms. One resembles a high school gym. Remember gym?
Chuck E. Cheese is the classic. Atari co-founder Nolan Bushnell created this national phenomenon in 1977. They were the first family restaurants to mix food, animated entertainment and an indoor arcade. Party packages include "Star," "Super Star" and "Mega Super Star."
Plus, who can resist that bizarre little mouse popping up every hour to say hi? (And how did a mouse get to be a restaurant mascot, anyway?)
Note to parents: Every kid deserves at least one Chuck E. Cheese birthday party in his/her life. Special topping: Mega package includes nine helium balloons.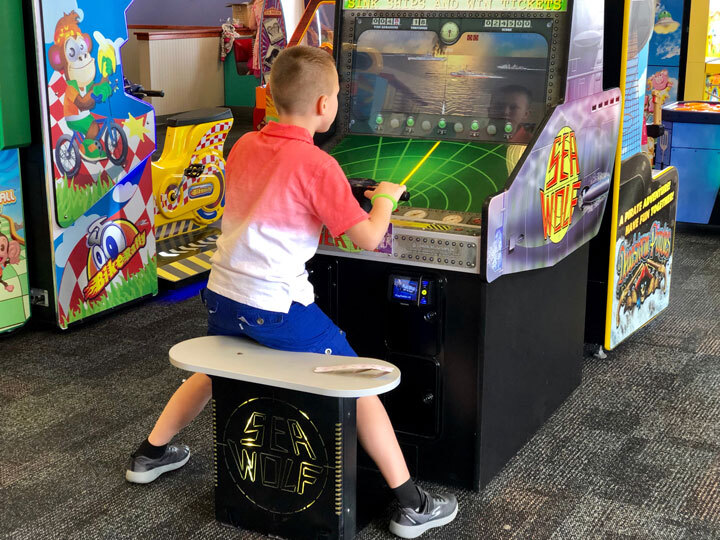 Part restaurant, part theater, Organ Stop Pizza is a Mesa, Arizona, landmark which seats a whopping 700 people and features a giant Wurlitzer organ — originally built for Colorado's Denver Theater. The instrument contains nearly 6,000 pipes and has a dedicated staff of four professional musicians. Special topping: It's not only the largest Wurlitzer theater organ in the world, it's the largest theater pipe organ ever to be assembled.
John Parlet started John's Incredible Pizza Co. in Victorville, California, with a 16,000 square-foot location. Nine additional spots soon followed. The average John's is now over 50,000 square feet — about the size of a football field. Attractions include thrill rides, bumper cars and a glow-in-the-dark rainforest miniature golf adventure. Special topping: A bear that pilots an airplane.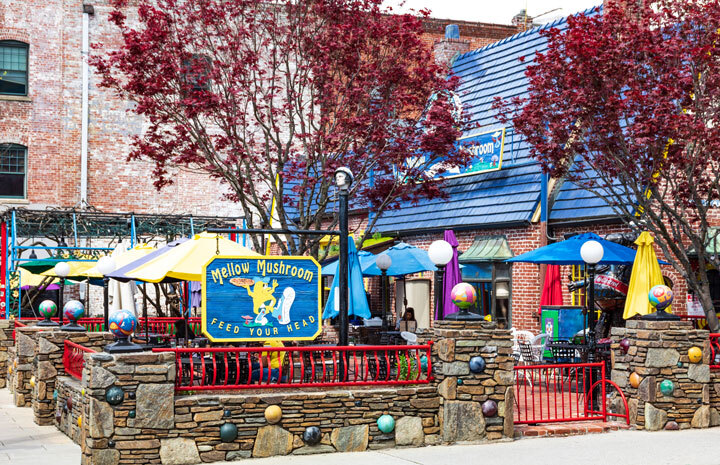 Want to ensure good vibes with your pizza toppings? Right on. Mellow Mushroom's the pizza place for kids (and parents) too cool for roller coasters and bowling alleys. It's more Grateful Dead than Disneyland. The first one opened in 1974, naturally. This is "chill" — back when chill was called "groovy." Locations stretch from Phoenix to Toms River, New Jersey. Each store features murals from local artists — reflecting the culture of the community around it. Special topping: Eclectic, family-friendly and waaaay mellow. We're pretty sure Jeff Lebowski eats here. Yeah, well, that's just, like, our opinion, man.