Making Sure Kids And Grandparents Maintain A Strong Bond During COVID-19
As National Grandparents Day approaches, we take a look at some of the ways kids and grandparents can connect at home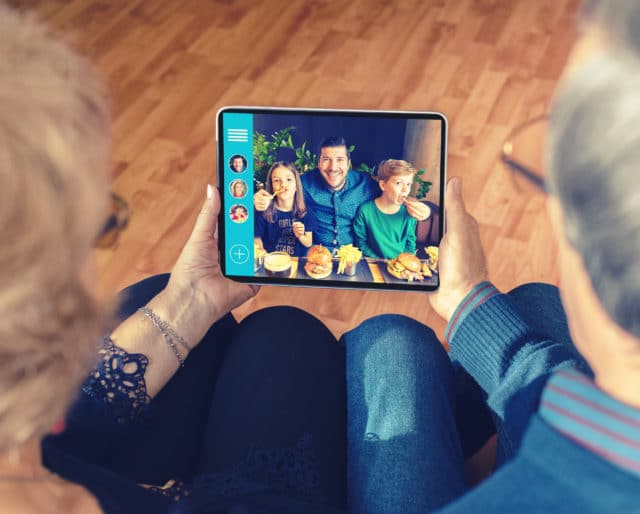 Just like Mother's Day and Father's Day, we also celebrate National Grandparent's Day to let them know how much they mean to us. During these times of uncertainty, it can be difficult to spend time with our senior loved ones. Observing social distancing is one of the best things we can do to protect them, but that doesn't mean kids should forget just how special and important grandparents are.
After all, social distancing doesn't have to mean isolation. Kids can connect with their grandparents in fun and educational ways at home. Brighten National Grandparent's Day with five fun projects they can share together.
Read together
Kids can sharpen their reading skills while spending quality time with their grandparents. Consider encouraging them to read a short storybook over the phone or via FaceTime. If the child is a little older, they can even make a habit out of it by regularly reading chapters of a novel together to create a sense of bonding time. Kids can also make their own stories to read aloud, or grandparents can also read storybooks to the children as well.
Do a movie project
This project will be fun for everyone, especially if Grandpa and Grandma miss seeing the kids in person. Depending on the child's educational level, this exciting project can be done on their own or under parent's supervision. It could be as easy as filming "Day in the Life" film, recording events throughout the day for grandparents to enjoy.
Learn about history
Grandparents get to impart their words of wisdom through their lived experiences in history to their grandchildren. Kids can write down questions about what the world was like for their grandparents when they were younger. Did they do household chores? What was school like for them? What were the historical events happening around that time? This will give them a deeper understanding and bonding with one another.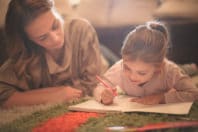 Send letters
There's something magical about receiving a letter in the mail and taking the time out to write one for someone special. Have kids show off their writing skills by penning a letter to their grandparents about exciting things they've been up to or daily activities. Get creative by using stickers, drawing pictures, or doodling on the paper. The envelope can also be colorful and decorative!
Enjoy a hobby together
Whether it's painting, music, storytelling, there are so many ways for grandparents and children to enjoy or learn something new together. If it's difficult to visit them personally, we are living in an era where it's easy to stay in touch online. This doesn't just have to be on Grandparent's Day, learning something new together can become a habit that will create wonderful memories!
However we bond with our grandparents, they are a special part of our lives we should cherish always. Spend National Grandparent's Day letting them know just how much they mean to us!