Children Grow Up Happier With Grandparents By Their Side
We look at what science says about the important bond between a child and their grandparents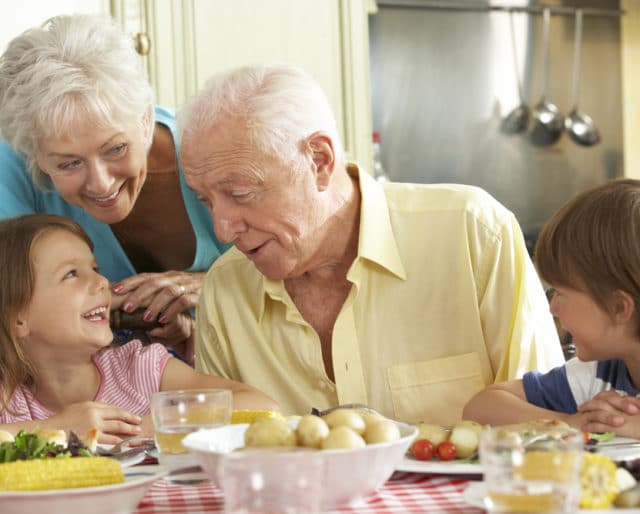 With Grandparents Day fast approaching we thought we'd take the chance to explore the special bond that kids have with their grandparents a little further. By growing up around grandma and grandad humans are already pretty unique. It's something that very rarely happens elsewhere in the wild, with some whales and the langur monkeys in India being notable exceptions.
The Science
A study published in the Gerontologist reveals that children who grow up with a strong emotional connection to their grandparents are less likely to suffer from depression in later life. The survey collected data over 20 years and found that the affinity that grandparents and children have for one another reduced depressive symptoms on both sides. So it's not just good for the grandchild, it's good for the grandparent too.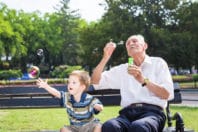 Furthermore, a study from Oxford University found that children who are close to their grandparents can cope better with traumatic life events such as bullying at school or divorce. Not only are the children building up stronger emotional resilience when around their grandparents, but separate research also suggests that it helps the grandparents live longer. The Berlin Ageing Study looked at 500 seniors and found that those who babysat for their grandkids lived on average five years longer. It keeps them physically active and helps relieve stress. So if you're trying to persuade your mom and dad to do a spot of babysitting, just tell them it will help them live longer, so really you're asking them for their own benefit.
Grandparents Day
Grandparents Day always falls on the first Sunday after Labor Day. This year's pandemic means it is increasingly difficult for some grandparents and children to keep in regular contact and maintain that bond. With that in mind, here are five tips on how to maintain that bond during the pandemic.
Whilst we have always known that the special bond between children and grandparents is one to be cherished, it's great to hear that science is saying there are physical and emotional benefits too.