The Green New Meal: 15 St. Patrick's Day recipes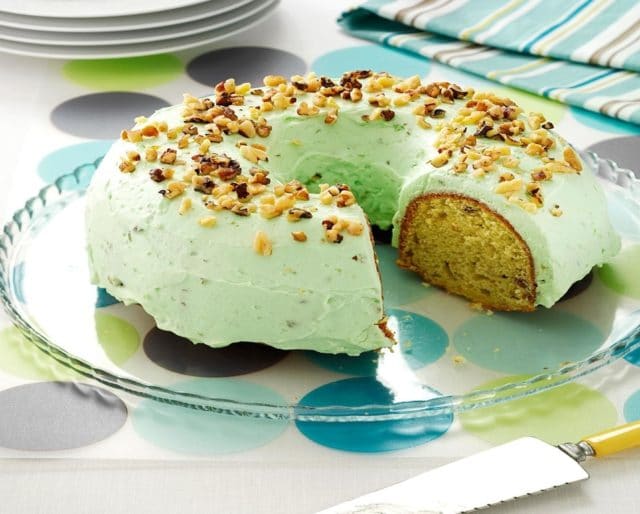 Whether you hail from Dublin, Ireland, or Columbus, Georgia, everybody gets to wear the green of the Emerald Isle on St. Patrick's Day. Along with the parades, marching bands, and green beer, there's lots of great food that honors the Irish traditions of solid, comfort food. St. Patrick's Day gives you permission to cook either authentic Irish stews or to put your own culinary stamp on the dishes you prepared. We've got a sampling of 15 delicious St. Patrick's Day recipes, from the real-deal full Irish breakfast to the decadent pistachio cheesecake. It's a full day's worth of favorites to start you out in the morning and festively end your night.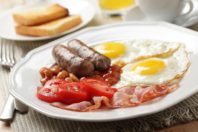 Start your St. Patrick's Day the Irish way with a full Irish breakfast. On a cold, wintry morning, get ready for bacon and eggs, sausages, black pudding, baked beans, soda bread, grilled tomato, mushrooms, tea, toast, and jam or jelly. A full Irish breakfast probably isn't your everyday fare but what the hey — St. Patrick's Day is only once a year.

Since an Irish breakfast without soda bread is like a day without sunshine, this is the real deal. Whip up a loaf just like an authentic Irish farm spouse. Fresh ingredients of stoneground whole wheat flour, real Irish butter, and wholesome buttermilk will have your whole house smelling like fresh, baked bread and the kitchen will be as warm as can be on a cold winter's morning.

There's no rule on St. Paddy's Day that says you must start with a heavy meal and a bunch o' calories. Even if you're running late or getting in a quick workout, you can still be in the St. Patrick's Day spirit with this shamrock shake smoothie. And, of course, it's green and delicious!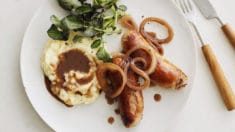 Make lunchtime extra special on St. Patrick's Day with this snappy version of bangers and mash. Plump, filling sausages and fluffy, light-as-a-feather mashed potatoes get you out on the good foot for all the festivities.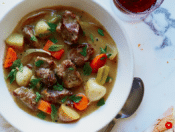 This blends together into a comfort food extravaganza for the senses and for your tummy. We're talking visions of St. Patrick's Day and Ireland with its sheep, rolling hills, and crops of vegetables. Lunchtime takes on a whole new meaning today.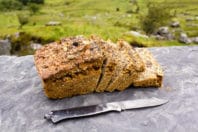 It's full of rich, nutty goodness and ready to sop up the leftover gravy of your Irish lamb and turnip stew. Of course, we're talking about authentic Irish Brown Bread. No respectable Irish table will be without it, especially on St. Patrick's Day.

Vegetarians need love on St. Patrick's Day too. Get a load of this beautiful Green Goddess Salad with its beautiful blend of all things healthy including quinoa, avocado, and peas. Make this a conversation-starter main dish or a great side dish. It's not really Irish but hey, at least it's green.

My, my — it's shepherd's pie. But this one features all veggies like corn, carrots, and lentils. Top it off with buttery, light and airy mashed potatoes. It's so good, you'll do a little jig of happiness for St. Patrick's Day.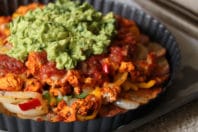 Irish nachos? Yes, please. You won't be able to resist this Mexican dish with a nod to Ireland for St. Patrick's Day. Thinly-sliced, oven-roasted potato rounds with ground beef or turkey piled up on top. Add some spicy guacamole for that lovely green color and top it all off with a serious sprinkling of cheese and you can't go wrong.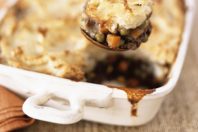 You know how the leprechauns are always searching for their pot of gold? Well, they found it right here in this second version of shepherd's pie. This one is a little more in the Irish tradition with meat including ground beef, lamb, or even turkey in a casserole with lovely mashed potatoes crowning the top. Dinnertime on St. Patrick's Day can be a feast for someone needing a little Irish luck.

Dinner is the main event, especially if you've been slow-cooking it all day. St. Patrick's Day is a bust without the classic corned beef and cabbage recipe. Make your life easier with this traditional dish fancied up in the slow cooker.

Here's another slow cooker favorite for your St. Patrick's Day dinner. How about pot roast flavored with real Guinness ale and lots of love?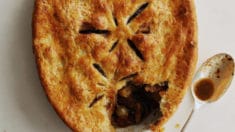 Since we're talking about Guinness, let's add some to this amazing meat pie. It's packed with bacon, chunks of chuck, and lovely fingerling potatoes in a sultry, brown crust. It's enough to make Saint Patrick weep tears of joy.

It's green. It's tall. And yes, it's pistachio cheesecake. 'Nuff said.

These are the prettiest little green things you've ever seen! Creamy lime squares are fantastic and so easy to make. When your St. Patrick's Day gets going, folks won't know when to go home.